Our readers support us. This post may contain affiliate links. We earn from qualifying purchases. Learn More
Throughout his time on the show, Peter's character has arisen mixed feelings in the viewers.
First the enemy of Heartland ranch, he quickly became Lou's secret boyfriend, later husband, and then ex-husband.
While Peter might not always be a positive character, we can all agree that the portrayal by Gabriel Hogan has brought him closer to our hearts.
Gabriel William Hogan is a Canadian actor who plays Peter Morris in the hit TV series Heartland. He was born in Toronto, Ontario, Canada in 1973 as the second of three children.
| | |
| --- | --- |
| Height: | 1.93 m (6′ 4″) |
| Born: | 7 January 1973 |
| Nationality: | Canadian |
| Birthplace: | Toronto, Ontario, Canada |
Having grown up in a family of actors, there was no question that Hogan will ultimately enter the profession. Surely enough, he quickly became a sought-after actor and landed roles in numerous TV series and over 45 movies.
[May contain spoilers]
For Gabriel Hogan, Acting is a "family business"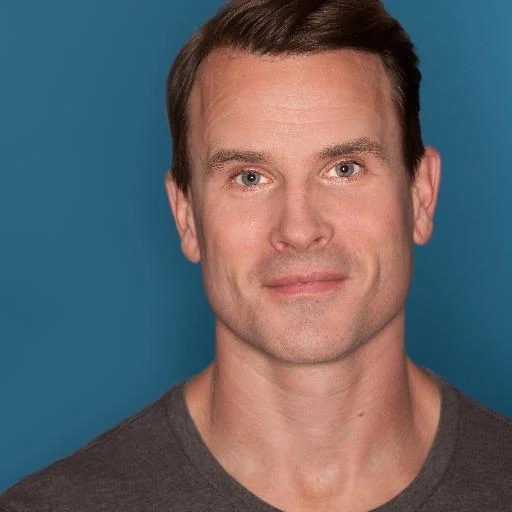 Gabriel "Gabe" Hogan was raised in Toronto's Yorkville neighborhood by Susan and Michael Hogan, both of whom are accomplished stage actors.
Hogan's older sister Jennie Rebecca Hogan who is now a personal trainer also used to be an actress, while his younger brother Charlie Hogan is involved in construction work.
Given the family history, it's not surprising that acting has always been in Gabriel Hogan's blood.
Interestingly, Hogan wasn't a child actor and didn't officially enter the industry until his early 20's. This was possibly due to his keen interest in hockey, in which he became a proficient player over his school years.
Despite his passion for sports, upon leaving high school Hogan decided to follow in his parents' footsteps and earn a qualification in acting.
Inspired by his parents' career, Gabriel Hogan also started out in theater and it wasn't until 1997 that he began shifting his focus toward the film & television industry.
His first major role was playing Lt. Bobby Danko in Peacekeepers (1997) which won him a Canadian Screen Award nomination as Best Lead Actor.
Gabriel Hogan's Biggest Acting Roles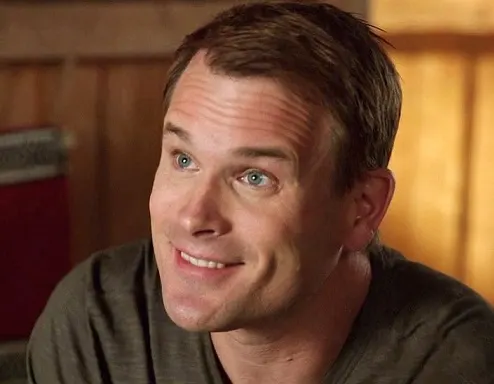 Turns out Hogan's a very versatile actor, having played distinct roles in comedies, dramas, documentaries, and Christmas movies, among others. He also contributed to the video game Dino Crisis 2 (2000) as the voice of Dylan Morton.
Gabriel Hogan's most famous appearances so far were in Traders (1996-2000), The Associates (2001-2002), and Heartland (2007- ). According to his record, he's been in over 300 episodes of TV series to date!
Although Hogan wasn't a working actor as a child, he often traveled to movie production sites with his parents. These visits landed him a few smaller gigs on the screen, appearing in the background in Night Heat (1985-1989) and Blue City Slammers (1988) when he was around 14 years old.
In 2004, Hogan landed a major role in the American war drama Head in the Clouds (2004), which marked his entrance into the American film & TV industry. He's been working in both Canada and the United States ever since, as well as in other parts of the world.
Because of his background in hockey, Hogan has landed several roles relating to the sport. A prominent example is the mini-series Canada Russia '72 (2006), documenting a small part of hockey history in Canada.
He also appeared in several Christmas movies, including the Hallmark Channel originals Christmas Song (2012), Christmas at Cartwright's (2014), and Christmas List (2017). He does have a special affection for the season, declaring it "… an expensive but special time of the year".
Hogan even had a guest appearance in the Season 5 premiere of the hit TV series Teen Wolf (2011-2017), playing the character Belasko who was killed off by the end of the episode.
His more recent works include the Murder, She Baked franchise, and the Tacoma FD (2019- ) workplace comedy series.
Gabriel Hogan's Future Plans and Side Hustles
Given his talent and natural charisma, there's no doubt that Gabriel Hogan's successful acting career will continue. Hogan has also been experimenting with scriptwriting and aspires to one day direct his own movie.
He also co-owns a casting company called Backlot Casting in Los Angeles that has released a self-tape auditioning app to give professional actors more exposure.
What's more, Gabriel Hogan is a passionate musician and likes to create music with his wife Inga Cadranel, who's a passionate singer.
Together, they play in various bands including the Punk Rock band "Battlescar" and even go on tours.
Related: 8 Best TV Shows Like Heartland
Who is Gabriel Hogan Married to?
Gabriel Hogan is married to actress Inga Cadranel, and together they have two children. Their son Ryder is 5 years older than their daughter and enjoys playing hockey, just like his father.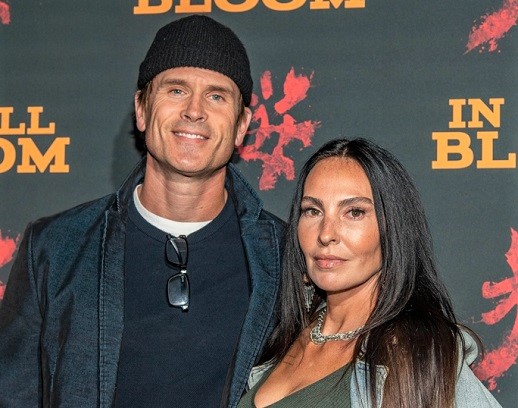 The family currently resides in Southern California, from where both parents commute to work. Hogan admitted that it can sometimes be difficult to manage two children when both he and his wife are away shooting.
The couple spends every available minute of their free time with their children and visiting other family members.
6 Other Facts About Gabriel Hogan
He still plays in some men's hockey leagues.
His favorite series to shoot was Tacoma FD (2019) as he's always been drawn to comedies.
If he wasn't an actor, he would be involved in construction work.
His dream was to work with Chris Farley, who has now sadly passed away.
His comfort food is almonds.
He is 2 years younger than his sister Jennie and 10 years older than his brother Charlie.
Related: 15 Heartland Trivia Questions Fans Will Love
Is Gabriel Hogan Still on Heartland?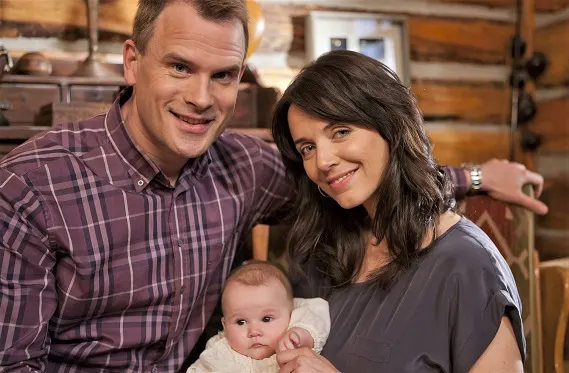 We first come across Hogan's character Peter Morris in Season 2 Episode 13 "Seismic Shifts" of Heartland. In the beginning, he is referred to as the "Oil Guy" and is hated by the ranchers for digging up their lands.
Over time, he wins the Heartland family's approval as Lou's husband and father of their children Katie and Georgie.
In the newest Season 14, Gabriel Hogan is still on Heartland as Peter, supporting Lou through her duties as mayor of Hudson. While Lou is planning her wedding with Mitch, certain events bring up old feelings towards her ex-husband and there's a chance that Lou and Peter might get back together.
Gabriel Hogan came to Heartland with little riding experience and credits most of his riding skills to the talented wranglers of the set. He's also grateful to the Heartland horses for being such excellent partners.

As for Peter's character, playing him is a nice change from Hogan's more demanding roles. He describes Peter Morris as "easygoing" and "a pleasure to play".
Some of Hogan's favorite scenes to shoot were set in the beautiful scenery of the Rocky Mountain foothills, such as fly fishing at grandpa Jack's cabin.
Related: 8 Facts About Michelle Morgan
Does Lou Marry Peter on Heartland?
Lou marries Peter in Season 3 Episode 18 "In The Cards" of Heartland. Shortly after their wedding, the couple moves to Dubai, but they will eventually return to Heartland. Lou and Peter have one daughter Katie and later on adopt the runaway girl Georgie.
What Happened to Peter From Heartland?
A few years into their marriage, Peter and Lou decide to separate at the end of Season 8. As Peter is often away on business meetings, he is rarely around to be part of the family, which is the main cause of their estrangement.
The couple signs their divorce papers in Season 10 Episode 10 "Together and Apart".
Although Peter's character isn't part of the original Heartland books written by Lauren Brooke, he has become an integral part of the show over the seasons.
After their divorce, we see Peter less frequently, but he will still be part of some storylines.
Related: 8 Facts You Didn't Know About Heartland
Does Peter Cheat on Lou?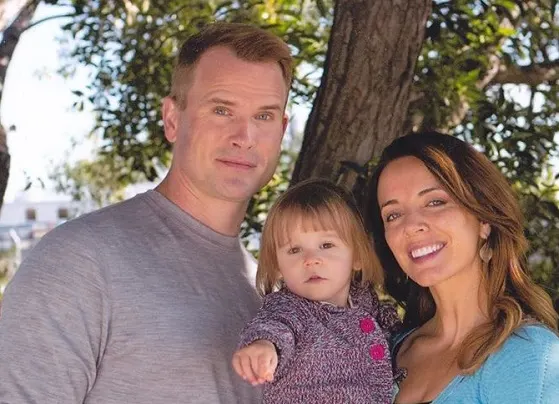 Even though they spend long periods of time apart, Peter never officially cheats on Lou in Heartland. The reason behind their divorce is Peter's frequent business meetings, which keep him away from his family.
Before their separation at the end of Season 8, Peter spends long periods of time in his office in Vancouver.
After the separation, it is revealed in Season 9 Episode 10 "Darkness Before Dawn" that Peter has a girlfriend in Vancouver. Hence why many viewers think that Peter was cheating on Lou the whole time, but this question is never answered in the show.
Related: Why Did Graham Wardle Leave Heartland?
Who Does Peter Date in Heartland?
After divorcing Lou, Peter dated his co-worker's daughter Sylvia Pratt in Vancouver for a short time. In Season 13, Peter was officially in a relationship with Wyatt's stepmother Jen, who is also the manager of Maggie's Diner and Lou's Dude Ranch.
Although Peter and Jen have been getting closer for the past few seasons, their relationship was short-lived.
In Season 14, Peter is already seen developing feelings for Lou as he helps her through many difficult situations.
Also read: