This post may contain affiliate links. We earn from qualifying purchases. Learn More
Dive deep into the intricate web of the Dutton lineage, and you'll find a family fiercely committed to preserving their legacy and the land they call home.
The sprawling expanse of the Yellowstone Dutton Ranch isn't just a piece of property; it's a testament to the blood, sweat, and tears of generations of Duttons who have defended it against all odds.
Having spanned five riveting seasons of Yellowstone, and with the enriching narratives of 1883 and 1923 added to the mix, our understanding of the Dutton family's history has expanded exponentially.
Their tales of love, loss, power struggles, and undying commitment to their ranch have captivated audiences worldwide.
To help fans navigate the intricate relationships and lineages, we've meticulously crafted the most comprehensive Dutton family tree.
This detailed guide traces all seven generations, weaving together the stories from 1883, 1923, and Yellowstone to present a complete picture of a family that's as complex as it is captivating.
Dutton Family Tree From Yellowstone, 1923 and 1883
Note: The Dutton family tree below is not official. All the information is either confirmed or our best guess. Also, the show writers often contradict themselves, so some dates do not fit, but it's what the shows have told us.
The Dutton family tree still has holes left to fill, which leaves certain relationships unknown. For example, we don't know who John Dutton II's parents were or who he was married to.
As the Yellowstone universe expands with more seasons and more spin-off shows, hopefully we'll learn more about the Dutton family tree and further connect the dots.
Learn more below about every Dutton character from Yellowstone, 1923, and 1883.
James Dutton and Margaret Dutton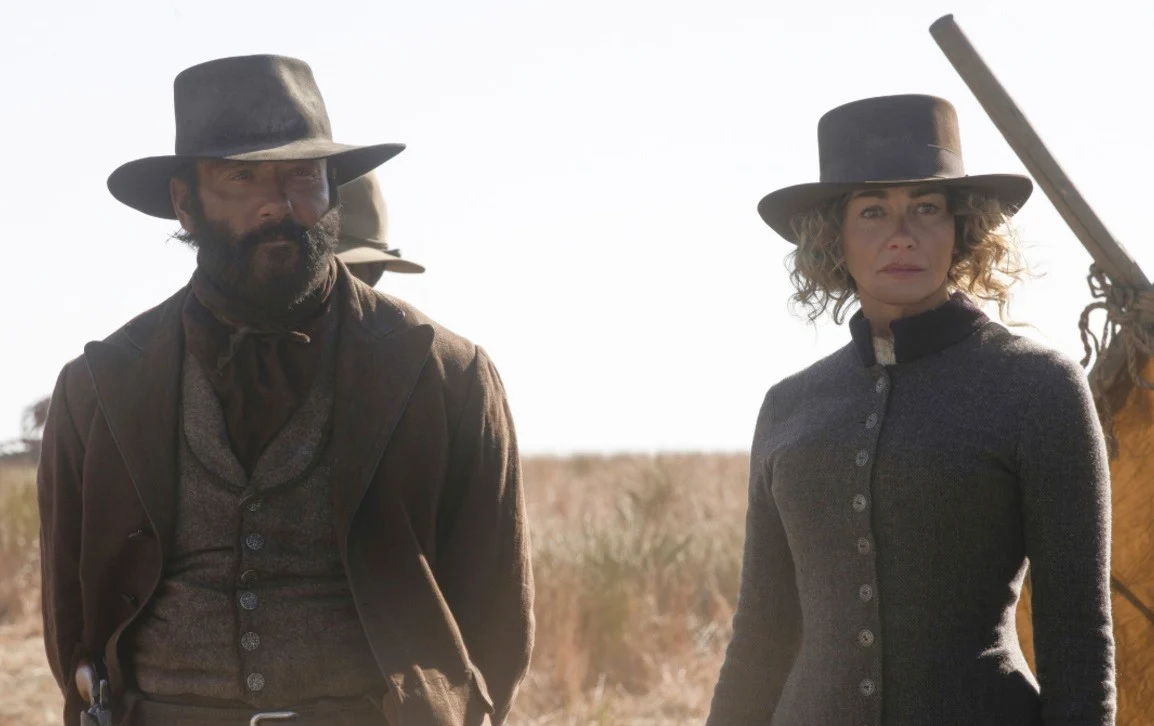 The ones to start it all were James and Margaret Dutton. The couple fled a life of poverty in Tennessee to get a fresh start out West with their children.
In 1883, James, Margeret, and their children Elsa and John joined a European immigrant wagon train in Texas. While the wagon train is headed toward Oregon, the Duttons decide to settle in Montana after tragedy strikes the family.
When John and Margaret's teenage daughter Elsa dies, they bury her upon her wish in Paradise Valley. This is the spot where James and Margaret build their home and go on to form the Yellowstone Dutton Ranch.
After founding the ranch, James and Margaret go on to have another son, Spencer.
James Dutton was born sometime in 1839 or 1840. He died in 1893 from a gunshot wound after confronting a group of horse thieves.
Margaret Dutton was born sometime in 1839 or 1840. She died shortly after her husband in 1894 after freezing to death in a snowdrift.
Jacob Dutton and Cara Dutton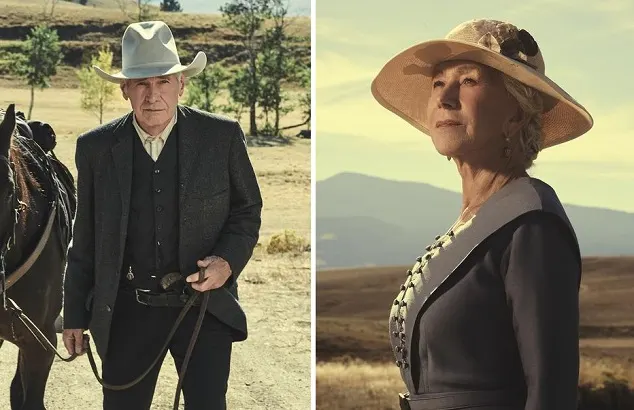 Jacob is the brother of James Dutton. After the death of James and Margaret, Jacob and his wife, Cara Dutton took over Yellowstone Dutton Ranch.
Jacob and Cara also raised John and Spencer after the death of their parents. Jacob and Cara do not have any children themselves. In 1923, they work the ranch with the help of Jack, John's son.
In addition to running the ranch, Jacob is also the Commissioner of the Livestock Association in Montana, a position the Duttons have appeared to have ever since.
Jacob Dutton was born in either 1845 or 1846 and it is unclear what year Cara was born.
Claire Dutton and Henry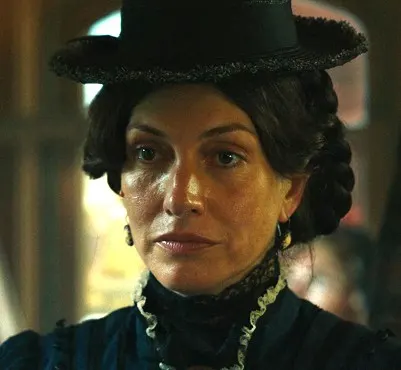 Claire Dutton was the sister-in-law of Jacob and James. She was married to Henry Dutton, however, he died sometime before the series 1883.
Claire and Henry had six children together before she became a widow. However, only one child, Mary Abel, made it to her teenage years.
Claire and Mary Abel joined James and his family on the wagon train in 1883. However, Mary Abel died as a result of a gunshot wound from a group of intruders that Claire provoked.
Overcome with tragedy, Claire took her own life. While her birth year is not known, she died in 1883.
Fun fact: Dawn Olivieri who also plays Claire in 1883 also plays Sarah Atwood in Yellowstone season 5.
Elsa Dutton and Sam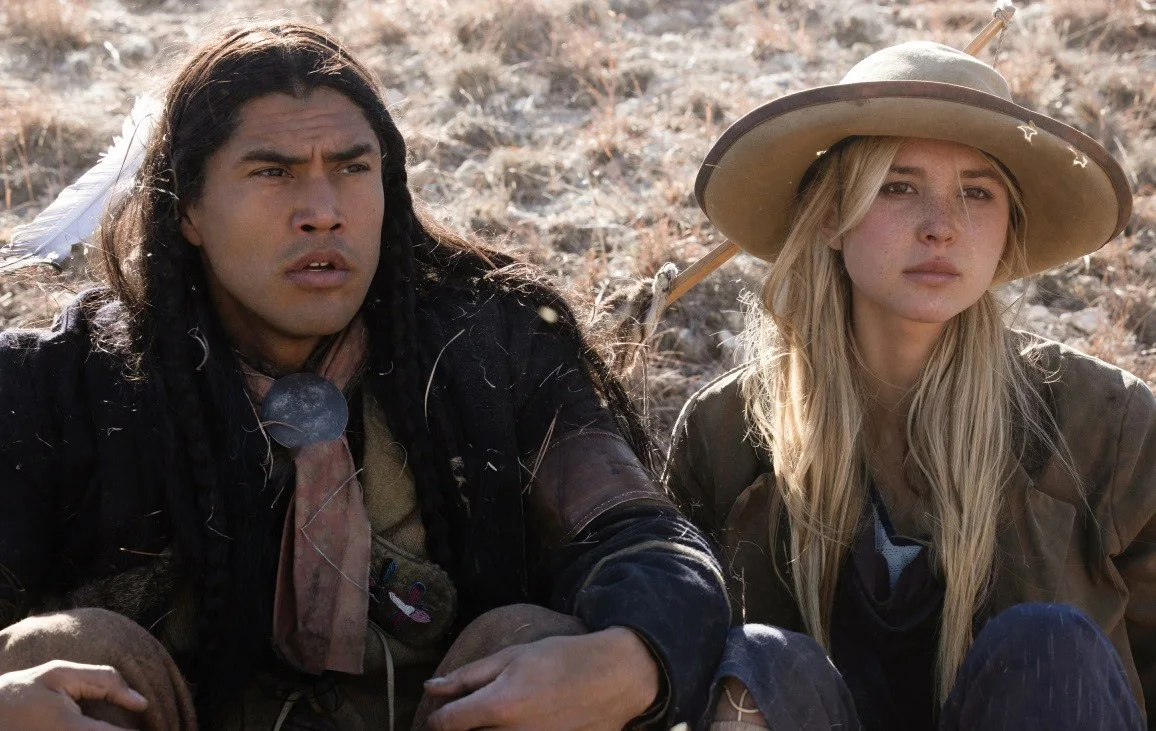 Elsa Dutton is the daughter of James and Margret Dutton. She was born on April 9, 1866, and died sometime in 1883 or 1884.
She met and married Sam, a Commanche warrior, in 1883. Elsa was a free spirit and had planned to spend the rest of her life with Sam.
However, Elsa's time on earth was cut short after she got shot with a dirty arrow. The wound became infected and resulted in her death.
Before her passing, Elsa was able to choose her resting place. She chose Paradise Valley Montana, which the Duttons have called home ever since.
Fun fact: Martin Sensmeier who plays Sam in 1883 also played Monica's physical therapist in Yellowstone, Martin.
John Dutton I and Emma Dutton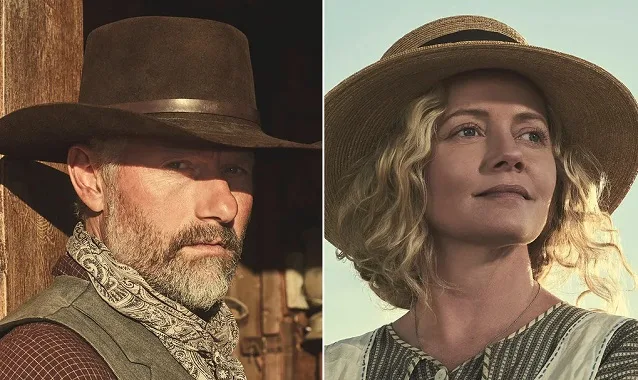 John Dutton I is the son of James and Margaret Dutton. He went on to marry Emma and together they had one child, Jack.
We first met John as a little kid in 1883 and then again in 1923 as the lead ranch manager. However, he met his end at the hands of Banner Creighton, a sheep herder and rival of the Dutton family. John's death left Emma in despair, leading her to take her own life.
John Dutton I was born on June 23, 1877, and died on August 28, 1923. We do not know when Emma was born but she died shortly after John's death.
Spencer Dutton and Alexandra Dutton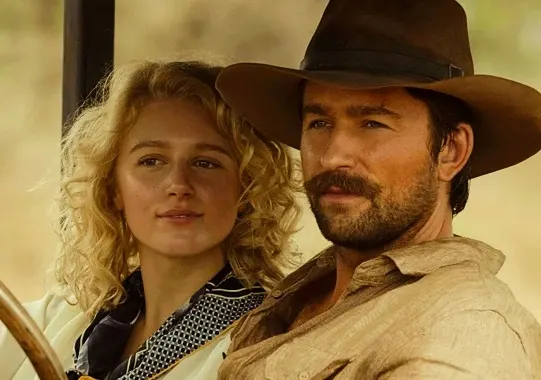 Spencer Dutton is the son of James and Margaret Dutton. In 1923, Spencer married Alexandra in season 1 episode 6.
After fighting in WWI, Spencer moves to Africa to hunt big game. It is in Africa that Spencer meets and falls in love with Alexandra. After pleas from Cara to return home, they begin their journey to America.
Spencer was born sometime in 1888 and we do not know the birth year of Alexandra. We currently do not know if the couple has any children. In addition, we do not know when Spencer or Alexandra die.
Jack Dutton and Elizabeth Dutton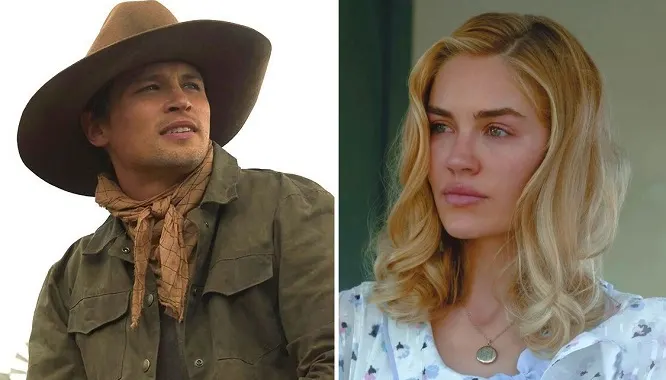 Jack Dutton is the son of John Dutton and Emma Dutton. He marries Elizabeth Strafford, the daughter of a neighboring rancher.
Jack helps Jacob run the Yellowstone Dutton Ranch in 1923. Shortly after marrying Jack, Elizabeth reveals she is pregnant. However, we do not know the name of their child yet.
While Jack and Elizabeth were born in the early 1900s, we don't know when they died.
John Dutton II and Unkown Wife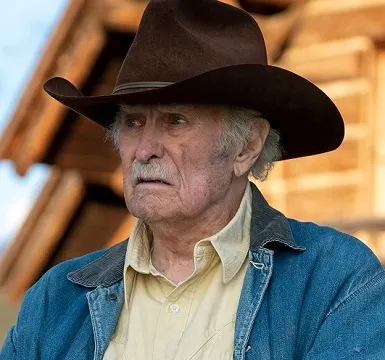 John Dutton II is the father of John Dutton III. We currently do not know whose John's parents are, though it is likely Jack and Elizabeth or Spencer and Alexandra.
We also currently do not know who John II's wife was. He was likely born sometime in the 1920s or 1930s and he died sometime in the 2010s.
John Dutton III and Evelyn Dutton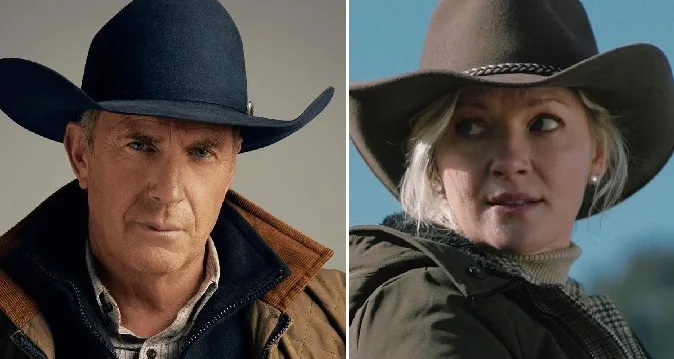 John Dutton III is the patriarch of Yellowstone Dutton Ranch in Yellowstone. He is the son of John Dutton II, but we don't know who his mother is. He was married to Evelyn and together they had four children.
In addition to operating the ranch, John is also the current governor of Montana. He does whatever it takes to protect his land from those eager to get their hands on it.
John Dutton was born in 1955 and Evelyn was born in 1960. Evelyn died on March 30, 1997, after injuries sustained from a horseback riding incident.
Peter Dutton
Peter Dutton is the son of John Dutton II and the younger brother of John Dutton III. He died just 18 hours after being born.
Lee Dutton
Lee Dutton is the oldest child of John and Evelyn Dutton. He worked as a livestock agent and with his father at the ranch.
Lee was born in 1979 and died in 2019. He died from a gunshot wound that occurred during a dispute over cattle.
Beth Dutton and Rip Wheeler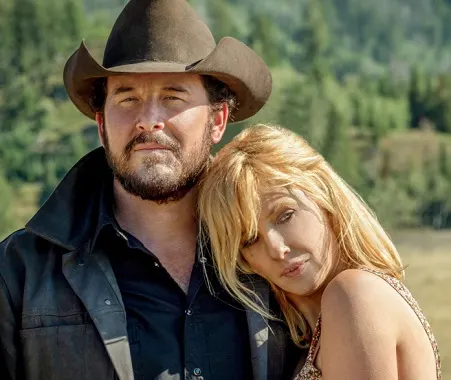 Beth Dutton is the daughter of John and Evelyn. She is married to Rip Wheeler who works as John's right-hand man on the ranch.
Beth is a cut-throat businesswoman who works as a banker. She also assists her father with his role as governor.
Beth was born on July 18, 1984 and Rip's birthday is September 28, 1983.
Beth can't have any children after she was unknowingly sterilized during an abortion. Though unable to have kids, Beth and Rip help out a boy named Carter who lost both of his parents. However, they have not officially adopted him yet.
Kayce Dutton and Monica Dutton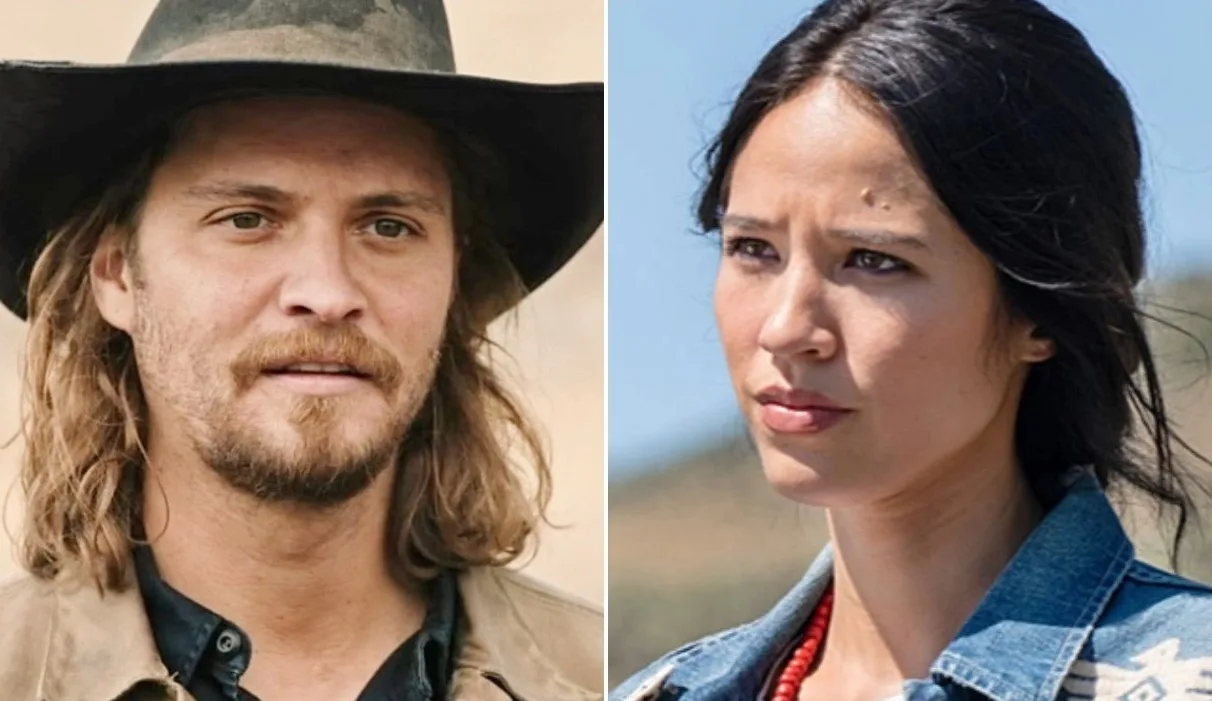 Kayce Dutton is the son of John and Evelyn. He is married to Monica Long and they have one son together, Tate.
Along with helping his father on the ranch, Kayce breaks colts and works as the livestock commissioner. Monica works as a school teacher. Kayce was born on April 24, 1990 and Monica was born in 1993.
Jamie Dutton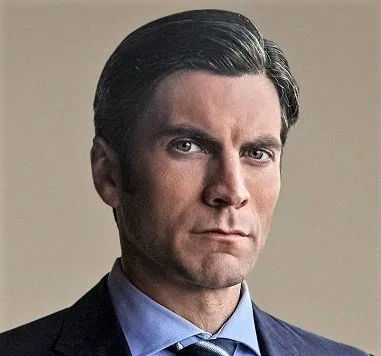 Jamie Dutton is the adopted son of John and Evelyn. His biological parents are Randall and Phyllis Garrett.
Jamie works as a lawyer and politician and often doesn't see eye to eye with his family. He was born on May 12, 1979.
Tate Dutton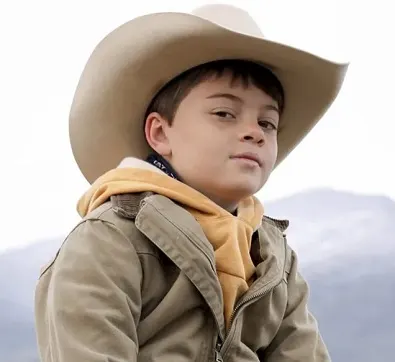 The most recent generation of Dutton's begins with Tate. Tate is the son of Kayce and Monica Dutton. Tate was born in 2009.
Carter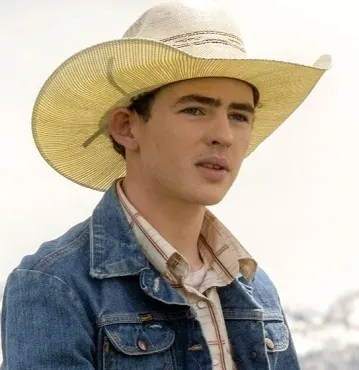 Carter is the adopted son of Beth Dutton and Rip Wheeler. Though he is not officially adopted in the eyes of the law.
Jamie Dutton II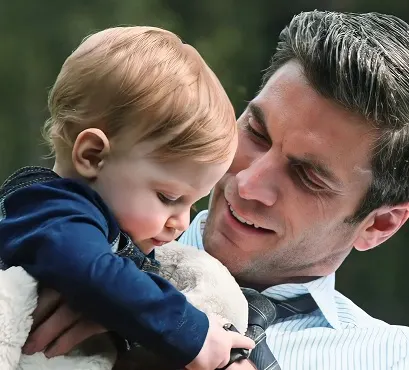 Jamie Dutton II is the son of Jamie Dutton and Christina, Jamie's former assistant. Jamie II was born in 2020.
John Dutton IV
John Dutton IV is the son of Kayce and Monica. He was born in 2021 but sadly passed away shortly after being born.
Also, take our fun Yellowstone personality quiz.