This post may contain affiliate links. We earn from qualifying purchases. Learn More
Heartland is the longest-running Canadian drama series that has captured the hearts of horse lovers around the world.
The show is set on a ranch in beautiful Alberta and is centered around a circle of family and friends who share a passion for horses.
Michelle Morgan is a Canadian actress who plays the role of Lou Fleming in the Heartland TV series. The actress was born in 1981 in Calgary, Alberta, Canada, as the fourth of six children in her family.
| | |
| --- | --- |
| Height: | 1.72 m |
| Nationality: | Canadian |
| Born: | 16, July 1981 (age 40) |
| Spouse: | Derek Tisdelle |
| Net Worth: | $3m – $4m |
| Star Sign: | Cancer |
In the show, Lou Fleming is the slightly controlling big sister of the main character Amy Fleming. She returns to the family ranch following her mother's death to help with the business's running.
Besides being a well-respected actress, Michelle Morgan has also produced her own short films and is a passionate advocate for women's rights.
In her free time, she enjoys writing, hiking, yoga, and spending time with her family.
Here are some interesting facts about Michelle Morgan, a.k.a. Lou Fleming from Heartland!
Michelle Morgan found her passion for acting during Grade 7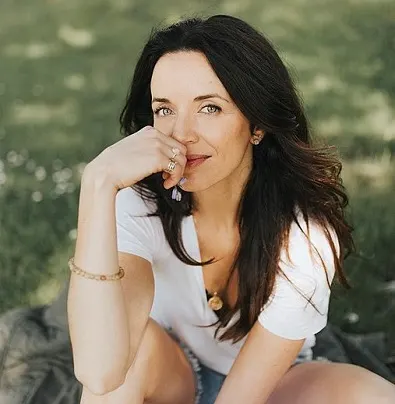 Michelle Morgan was fortunate enough to attend a school that organized regular plays, which sparked her acting career. During the play Joseph and the Amazing Technicolor Dreamcoat, she found joy in acting when she made the audience laugh.
Michelle Morgan went on to study Theatre and Classical Literature at the University of Toronto, after which she pursued a career in the film industry.
Related: 10 Best Heartland Scenes Chosen by Fans
Michelle Morgan's first lead role was in a horror movie
Acting in the 2007 zombie horror movie Diary of the Dead was in fact Michelle Morgan's first job. To her surprise, she was cast to play the lead character Debra Moynihan, a role that kick-started her acting career.
Michelle Morgan has fond memories from that period of her life. According to the actress, playing in a horror movie wasn't a scary experience. She would often have coffee with the "zombies" before getting on set and running away from them, which she found quite amusing.
Other than starring in Diary of the Dead, Michelle Morgan is also famous for appearing in Stargate: Atlantis, Supernatural, and more recently, Batwoman.
If Michelle Morgan wasn't an actress, she would be a journalist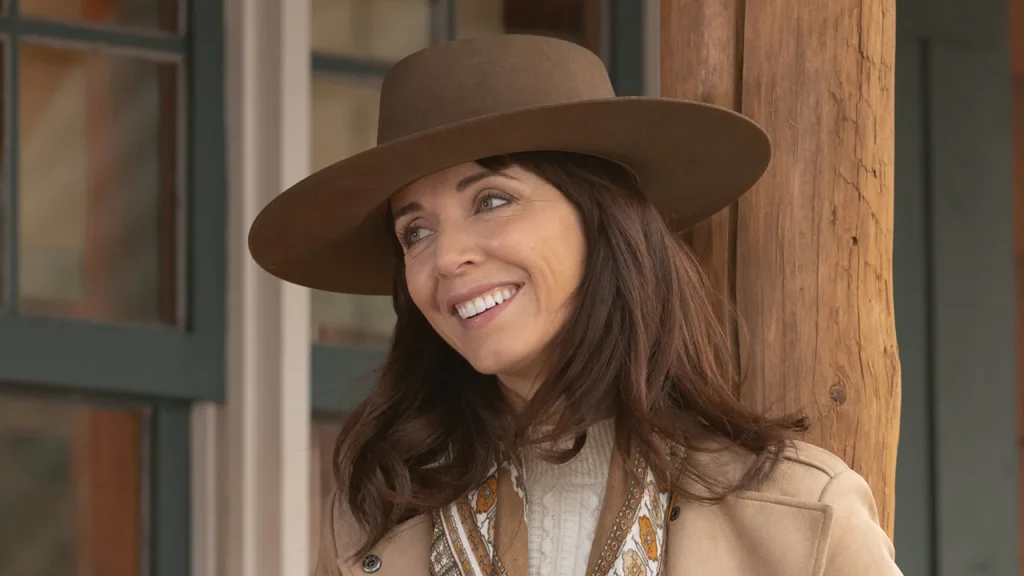 Michelle Morgan admitted that journalism was a tempting career at one point in her life.
After finishing her bachelor's, she even got accepted to do a master's degree in journalism at the University of British Columbia. Lucky for us, she declined to give acting one last try, which led to her role in Heartland.
However, Morgan's passion for writing comes through in the scripts of her short films.
Related: 15 Heartland Trivia Questions Fans Will Love
Michelle Morgan is passionate about playing comedy
Ever since she was a young teenager, Michelle Morgan has enjoyed making audiences laugh. As an actress, she performed in several Toronto sketch comedy shows and worked with comedians Chris Locke and Nathan Fielder.
With her acting, Michelle Morgan strives to bring out the comical sides of her characters. When playing Lou Fleming in Heartland, she enjoys putting a spin on the character's hysterical outbursts to make them more amusing.
Michelle Morgan fell in love with horses on the Heartland set
Before being cast for the show, Michelle Morgan has ridden horses on her great-grandfather's ranch in Chile. Other than those few occasions, she did not have much experience working with horses.
On the Heartland set, Michelle Morgan worked closely with real-life wranglers, who have given her insights into the life of a cowboy.
As she grew more and more fond of horses, the actress started to look forward to every opportunity to ride horses. She was even disappointed when the more serious jumping had to be carried out by doubles!
Even after the Heartland series stops filming (if that's ever gonna happen), Michelle would like to continue having horses in her life.
Don't forget to read our ultimate Heartland TV series guide!
Michelle Morgan is also a film producer and director
With over 15 years of acting experience under her belt, Michelle Morgan founded her own film company "Medano Films" in 2018. The actress named her new business after her great-grandfather's Chilean ranch.
To date, Michelle Morgan produced three short films, The Impostor (2011), Mi Madre, My father (2018), and Save Yourself (2019). She has also directed three episodes of the Heartland spin-off series Hudson.
As of 2020, Michelle Morgan is a member of the "Director's Chair, Story & Leadership Program", where she will be developing the post-apocalyptic western movie "The Plains".
Directing movies is something Morgan is looking forward to doing more of in the future.
Michelle Morgan and Amber Marshall have a sisterly bond in real life
Although the pair are not actually related, the two actresses have developed a close bond during the years of being on set together. They even call each other whenever they have some personal concerns or doubts to share.
Michelle Morgan firmly believes that the success of Heartland lies in the chemistry between the cast. The actors get along both on and off set, and close friendships have developed over the years, making this job so enjoyable for Morgan.
Related: 8 TV Shows Like Heartland Fans Will Love
Is Lou on Heartland married in real life?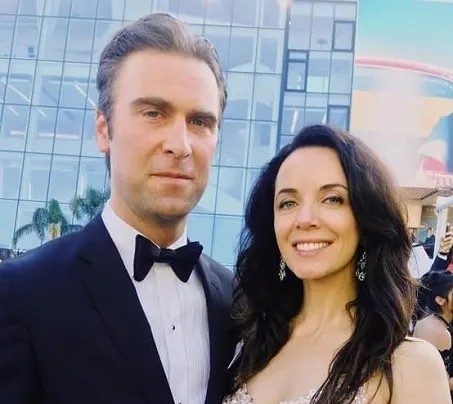 Michelle Morgan, the actress who plays Lou on Heartland is married in real life to Derek Tisdelle. The couple married on June 30, 2012, and have two children, Mara Carmen Tisdelle and Noah Santiago Tisdelle.
The family lives in West Vancouver, where Michelle Morgan's husband looks after the children while she is on set.
With both Morgan and Tisdelle being passionate surfers, the family often goes on surfing trips to Tofino.
Is Michelle Morgan still on Heartland?
Michelle Morgan is still on Heartland and plays Samantha Louise 'Lou' Fleming in season 14. Heartland season 14 premiered on Sunday, January 10, 2021, on CBC, and has 8 episodes.
Michelle Morgan will likely continue to play Lou Fleming in any future seasons.
Is Katie on Heartland Lou's real daughter?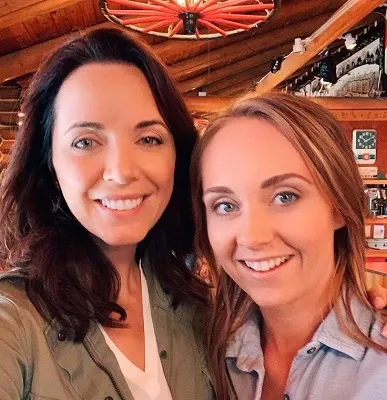 Katie Fleming Morris is the only biological daughter of Lou and Peter on Heartland. She was born in episode 18 of season 4, titled "Passages".
In fact, Michelle Morgan, who plays Lou on Heartland, was pregnant in real life and expecting her first child during the filming of season 4.
In the show, Lou's second daughter, Georgie Fleming-Morris, was adopted by the couple in season 6, episode 10, "The Road Ahead".
Related: 12 Best Heartland Quotes
Michelle Morgan is on Cameo
Similar to many other Heartland cast members, Michelle Morgan is also active on Cameo. Through the website, you can request short personalized videos from many celebrities in exchange for a donation.
All of the donations from Michelle Morgan's Cameos go to the Food Banks Canada charity that fights hunger across the country. The actress is happy to send birthday wishes, pep talks, or congratulations in English, Spanish or French.
Below is an awesome interview with Michelle Morgan form June 2020:
Follow Michelle Morgan on her official Instagram, Twitter, and Facebook page. Also, check out our other awesome Heartland actor guides below!
Also read our other Heartland actor guides on Amber Marshall, Alisha Newton, Graham Wardle, Chris Potter, Shaun Johnston, and Kerry James.