This post may contain affiliate links. We earn from qualifying purchases. Learn More
It's no secret that there is tension between John and Jamie Dutton on Yellowstone. In fact, many people in the series have beef with Jamie.
So, why does John Dutton not love Jamie? John and Jamie have a complicated relationship throughout the show.
Though John says he does love Jamie, he doesn't show it, and he is particularly harsh on his adoptive son. John clearly favorites his other children, Beth and Kayce, over Jamie.
Throughout the show, Jamie seeks John's approval, but John is constantly harsh on his son.
Why Does John Dutton Not Like Jamie?
The main reason why John Dutton doesn't love Jamie is their differing personality and views on many issues. They often argue, fight, and work against each other. Also, a potential reason why John doesn't like Jamie is that he is not a true Dutton, but adopted.
In season three, Jamie learns that he is not John's biological son. After his biological father, Randall Garrett, is released from prison, Jamie meets him. Jamie learns that Garrett has resentment towards his adoptive father, John.
Jamie begins to fall for his father's manipulation, and his father tries to convince him John needs to be gone.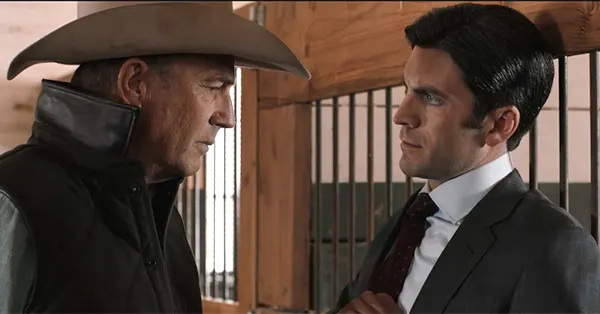 To make matters more complicated, Garrett's prison cellmate Riggins ordered a militia attack on John, Beth, and Kayce. This leads Beth to believe that Jamie was behind the attack, as he was the only Dutton not targeted.
While Kayce believes that Jamie was not involved in the attacks on the family, Beth is not convinced. This leads to a deep mistrust of Jamie among the rest of the family.
John also has a dislike for Jamie because he ran against John's pick for Attorney General. Jamie also revealed some dark secrets regarding Yellowstone Dutton Ranch in an interview to make his father look bad. However, Jamie ended up covering up the interview before it got out.
John has a close relationship with Beth and also dislikes Jamie for what he did to Beth.
To make matters worse, at the end of Season 5 part 1, Jamie supports a motion to impeach John Dutton as governor and threatens to reveal some of the family's darkest secrets.
Related: 20 Yellowstone Trivia Questions For Devoted Fans
Why Does Beth Hate Jamie?
If anyone dislikes Jamie more than John, it's Beth. In fact, Beth loathes her adoptive brother. Beth's hatred towards Jamie comes from the fact she can't have children because of him.
When Beth was 15, she got pregnant with Rip's baby and asked Jamie to take her to an abortion clinic.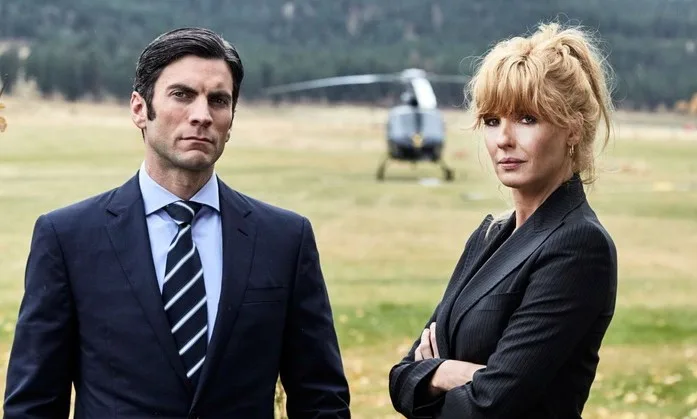 The staff at the clinic told Jamie the only way to perform the abortion is through sterilization, which Jamie agrees to without Beth knowing. This also contributed to John's dislike of Jamie.
While her relationship with her brother has always been rocky, it is only getting worse.
John Dutton's Feud With Jamie Continues
After some convincing from Christina, the mother of his child, and his biological father, Jamie decides to run for governor of Montana. However, John does not take well to this news.
Lynelle Perry, the current governor of Montana, visits John and lets him know her plans to endorse Jamie as the next governor. However, John decides that he will run for governor just so Jamie can't win.
Governor Perry then decides to endorse John for governor over Jamie. When John begins to get cold feet about running, Beth convinces him to move forward with the plan. The father-daughter duo then comes up with a plan upset Jamie.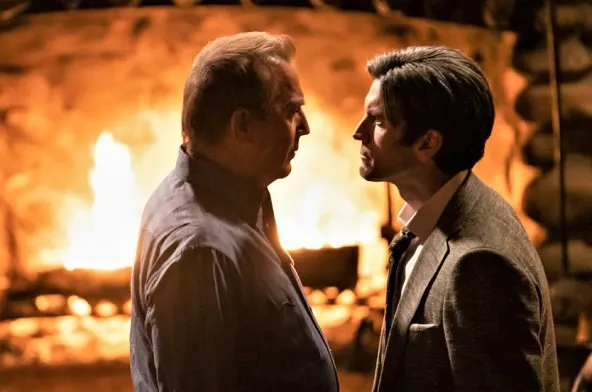 At a press conference, Jamie is expecting Governor Perry to announce her endorsement of him. Instead, Jamie learns that his father will be running against him when Perry announces her endorsement of John.
Jamie is clearly crushed by this revelation, while John and Beth don't hide their satisfaction with the situation.