This post may contain affiliate links. We earn from qualifying purchases. Learn More
Welcome to the exhilarating Yellowstone TV series personality quiz! Are you ready to dive into the captivating world of the Dutton family and discover which character aligns with your unique traits? This quiz is perfect for both die-hard fans and newcomers alike, offering a thrilling journey into the heart of the drama.
Yellowstone has captured the imagination of millions with its complex characters and riveting storylines. Now, it's your turn to find out which member of the Dutton clan or their closest allies you embody.
Will you be the stalwart John Dutton, the ruthless Beth Dutton, the passionate Kayce Dutton, the shrewd Jamie Dutton, or the charismatic Rip Wheeler?
Answer a series of 20 engaging questions that explore your values, choices, and preferences, and immerse yourself in the untamed world of Yellowstone. Your thrilling adventure starts now!
1. It's Monday morning at the Dutton home and you have a job to do the otherside of the ranch. How would you want to travel there?
2. Someone close to you just betrayed your trust. What do you do?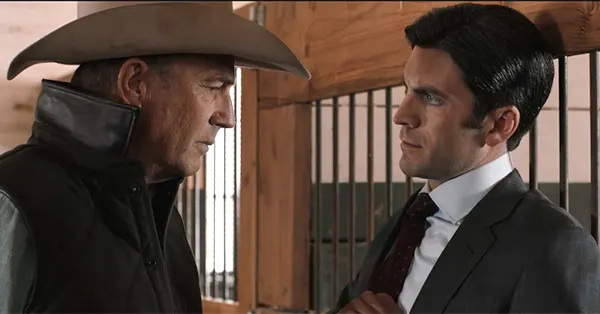 Pretend to forgive and take advantage later
---
Kick them out of your life
---
3. How would you describe your leadership style?
Fearless and unapologetic
---
Traditional and authoritative
---
Empathetic and supportive
---
4. Your enemy would likely say you are...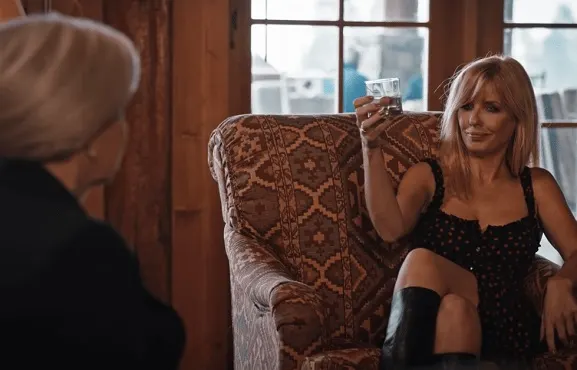 5. If you had to participate in a ranch-themed talent show at Yellowstone, what would be your act?
Roasting your fellow ranch friends and family
---
A display of impressive roping skills
---
A heartfelt country song performance
---
A well-researched presentation on ranch history
---
A demonstration of expert cattle wrangling
---
6.
At the end of the day, it's most important that you've preserved your...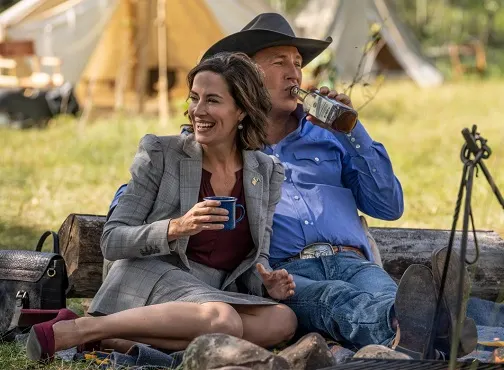 7. Choose an animal that best represents your spirit:
Bear - Protective and strong
---
Golden Retriever - Loyal and loving
---
Fox - Cunning and strategic
---
Wolf - Fierce and devoted
---
8. You just left a body at the Train Station and see someone you know. What do you say you were doing?
You're picking up your child from a friend's house
---
Transporting horses to Billings
---
Returning to the ranch after a meeting
---
Nothing - it's not their business!
---
9.
It's a beautiful spring weekend. How do you enjoy a couple days off?
Drink whiskey or wine at home
---
Hang out at the rodeo or with pals at home
---
10.
If you didn't work at the ranch, which job would you prefer?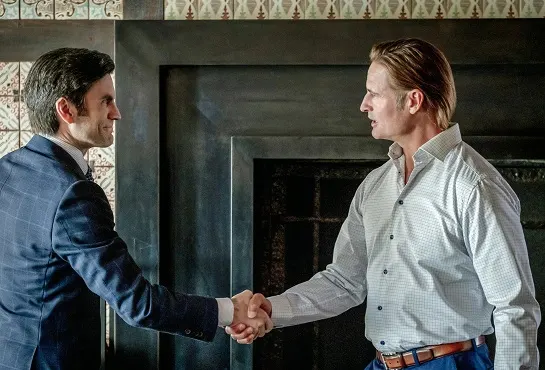 11. If you had to choose a sidekick animal for your ranch adventures, which one would it be?
A strong and dependable horse
---
A clever and resourceful raccoon
---
12. Which quote would you most likely say?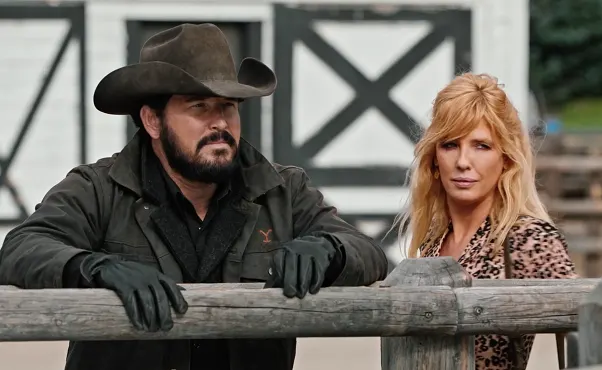 "You build something worth having, someone's gonna try to take it."
---
"I believe in loving with your whole soul and destroying anything that wants to kill what you love."
---
"Cowboy's don't say goodbye."
---
"There's monsters everywhere in this world. You just gotta kill 'em when you find 'em."
---
13. If you didn't live in Montana, where would you rather be?
14. Your greatest struggle in life has been...
15. If you could choose a ranch-related superpower, which one would it be?
Instantly tame any wild horse
---
16. Which is your dream home?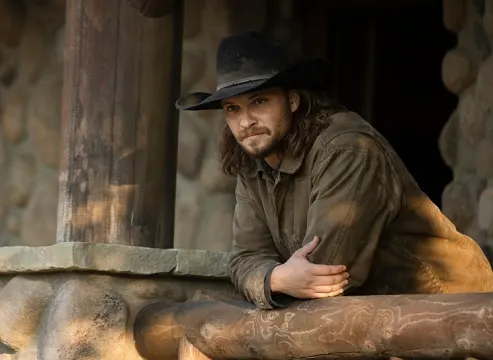 17. You find a genie on the ranch who grants you one ranch-related wish. What do you wish for?
Absolute power over your rivals and enemies
---
A guarantee that the Yellowstone ranch will still in the Dutton family
---
A harmonious and happy life for your fmaily
---
A vast fortune to ensure the ranch's financial stability
---
Unwavering loyalty and trust from all who work on the ranch
---
18. What type of ranch-themed party would you throw to celebrate a successful year?
A high-stakes poker night
---
A family-friendly barbecue and games
---
A refined meal with the family
---
A laid-back bonfire with close friends
---
19. You would rather be remembered as...
20. Which recurring theme in the Yellowstone TV series resonates with you the most?
The struggle for power and control
---
The importance of family bonds and loyalty
---
The conflict between progress and tradition
---
The impact of personal choices and consequences
---
The beauty and harshness of nature and ranch life
---
Share the quiz to show your results !
Subscribe to see your results
Yellowstone Personality Quiz
%%personality%%
%%description%%
But I'm also %%personality%%
%%description%%
Let us know in the comments below what you thought of our quiz and which character you scored as! Also, please note, this is just a fun quiz and shouldn't be taken too seriously.
Also, take our Yellowstone quiz and 1923 quiz to test your knowledge of the Yellowstone universe!
Which Yellowstone Character Could I Have Been?
Below is a personality overview of the five Yellowstone characters you could have scored as in our personality quiz.
Beth Dutton
Beth is a fiercely loyal, ruthless, and bad-tempered force of nature within the Dutton family. Her devotion to her father, John Dutton, is unwavering, and she's unafraid to speak her mind or engage in conflict with others.
Known for her sharp tongue and propensity for confrontation, Beth is a formidable presence who demands respect and is unapologetically herself.
John Dutton
The patriarch of the Dutton family, John is a strong-willed leader deeply rooted in tradition. With a love for his family and home that knows no bounds, he is willing to do whatever it takes to protect the ranch.
Though he possesses a temper, it pales in comparison to his daughter Beth's. As the head of the household and ranch, John's authority is unquestionable.
Kayce Dutton
Level-headed and kind-hearted, Kayce is a devoted family man who values his loved ones and the ranch above all else.
Though he shares the Dutton family's passion for their land, Kayce's compassionate nature sets him apart from his more volatile relatives. His balanced approach to life brings a sense of stability to the family dynamic.
Jamie Dutton
The adopted son of the Dutton family, Jamie is academically smart but struggles with loyalty and displays signs of cowardice.
Frequently mistreated by his family, particularly his sister Beth, Jamie nevertheless works as a lawyer for the family, handling their legal matters. However, his recent betrayal of the family casts a shadow over his true loyalties and motivations.
Rip Wheeler
Loyal, cool-headed, and rugged, Rip is the quintessential tough cowboy who gets the job done without question. As the head cowboy of the ranch and Beth's husband, Rip's loyalty to John Dutton is unwavering.
Rip's calm demeanor in the face of adversity and steadfast dedication to his responsibilities make him an invaluable asset to the Yellowstone Ranch.