This post may contain affiliate links. We earn from qualifying purchases. Learn More
With the addition of 1883 and 1923, the Yellowstone universe continues to expand. We continue to learn more and more about the Dutton family tree and the history of their iconic ranch.
While the Yellowstone universe is often full of drama and violence, there is also plenty of romance as well.
From Spencer and Alexanrda's whirlwind romance to Kayce and Monica's rocky relationship, the "Yellowstone-verse" features plenty of couples, some more lovable than others.
Here are the best couples in the Yellowstone universe (Yellowstone, 1883, and 1923) ranked from worst to best.
14. Summer Higgins and John Dutton (Yellowstone)
Summer was first introduced in season 4 of Yellowstone as an environmental activist and vegan. She came to Montana to protest the slaughtering of cattle, which is how she met John.
After Summer is arrested for protesting, John bails her out of jail. The two go on to get to know each other and strike up a romance. However, they are an unlikely couple as they have major differences in beliefs and a big age gap.
John and Summer's relationship doesn't make sense as they are different in many ways and often seem to lack on-screen chemistry. Not to mention Beth has it out for Summer which makes the whole relationship more awkward.
Many fans would have preferred to see John end up with Governor Perry, as the two had shown romantic interest in one another but never really got their relationship off the ground.
13. Walker and Laramie (Yellowstone)
After returning to the bunkhouse, Walker and Laramie strike up a romance in season 4 of Yellowstone. However, this causes nothing but trouble as Laramie was already having a fling with Lloyd.
Walker and Laramie's new romance causes tension between Walker and Lloyd. A fight breaks out between the two ranch hands which ultimately leads to Laramie and her friend Mia getting banned from the bunkhouse.
While there are sparks between Laramie and Walker, there is no telling if she will leave him for the next guy who comes along.
12. Jamie Dutton and Christina (Yellowstone)
Christina starts off as Jamie's campaign manager in season 1 of Yellowstone. Their relationship quickly moves from professional to romantic.
However, when things started to take a turn for the worse in their professional relationship, the same followed suit with their romance.
After splitting up, Christina returns to Jamie, revealing that she is pregnant. She gives Jamie the choice to start his own family or stay with his.
After learning the truth about Jamie's biological father, Christina decides to reunite with him and introduces him to their son.
Their on-and-off again relationship appears to be going steady until Christina leaves as Jamie is still under the Dutton influence.
Also, see our Dutton family tree infographic.
11. John Dutton and Evelyn Dutton (Yellowstone)
While we only get to see John and Evelyn in flashbacks, it is clear they deeply loved one another. John was never able to fully move on after Evelyn's death as he was her one true love.
Evelyn's death left a lasting impact on John. He continues to raise their children and run the ranch, striving to carry on her legacy.
10. John Dutton Sr and Emma Dutton (1923)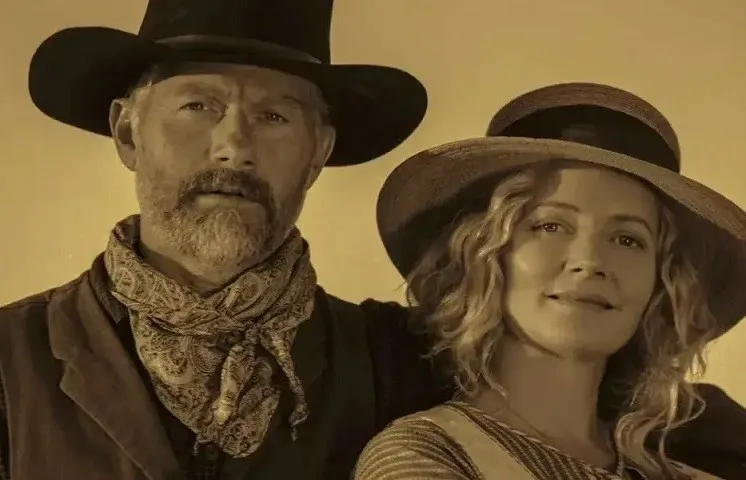 Due to their untimely deaths, we don't get to see much of John and Emma together. However, it appears the two were happily married and in love.
John and Emma both worked on the ranch and were content with their lives. After sheepherder Banner Creighton attacks the Duttons, John is left dead. Emma is overcome with grief upon seeing her husband die and ends up taking her own life after believing there is nothing worth living for.
9. Colby and Teeter (Yellowstone)
Colby and Teeter are both branded members of the bunkhouse. After arriving at the ranch, Teeter made it quite clear she was interested in Colby.
While it took a bit of time for their romance to get moving, Colby and Teeter bonded over sharing a traumatic incident. After being attacked by Wade and Clint Morrow, the couple shares their first kiss. After that, they continue to be a solid couple.
8. Kayce Dutton and Monica Dutton (Yellowstone)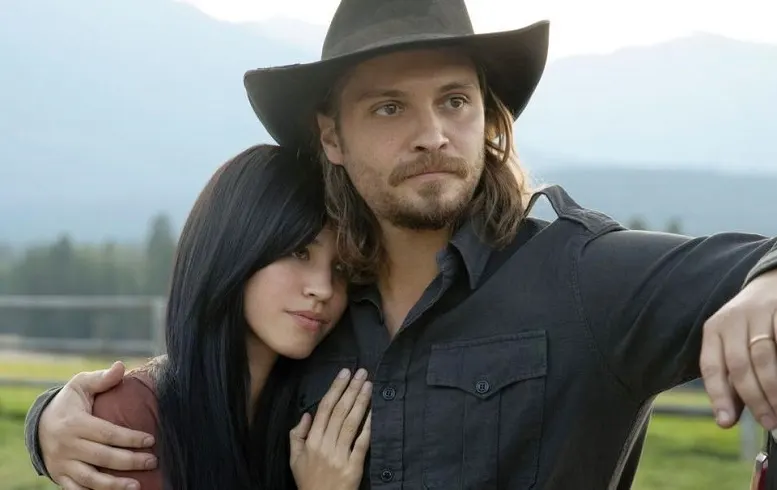 Monica and Kacye's relationship progressed quickly after Monica got pregnant early on in their romance. While the couple has gone through a lot, their relationship is far from perfect.
After becoming concerned with the safety of their son Tate, Monica moves out and gets her own place through her new job at a university. While undergoing physical therapy, Monica begins a fling with her therapist. However, she breaks things off as she realizes she is still in love with Kayce.
Monica and Kayce rekindle their romance, however, they still have problems to sort out. While Kayce and Monica may love each other, the future of their marriage always remains uncertain.
7. Elsa Dutton and Sam (1883)
While their romance was cut short, Elsa and Sam had a passionate relationship. The couple had instant chemistry and their relationship quickly progressed.
Though Elsa and Sam were forced to go their separate ways, they vow to reunite as they plan to spend the rest of their lives together.
Sadly, we never get to see what is in store for their future as Elsa dies after being shot with an arrow.
6. Jimmy Hurdstram and Emily (Yellowstone)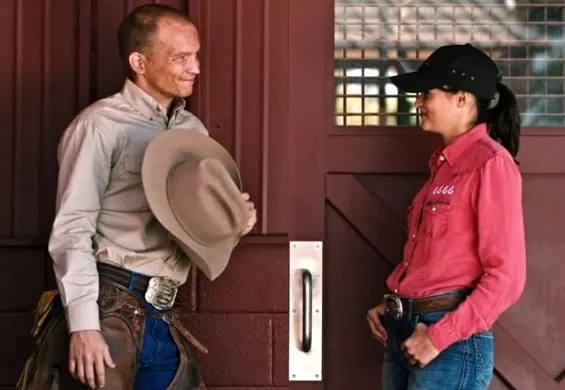 After arriving at 6666 Ranch in Texas, Jimmy wastes no time getting to Emily. After going out to dinner, romance quickly blossoms between the two of them.
Shortly after dating, Jimmy and Emily get engaged. Emily happily goes anywhere Jimmy goes as the two are clearly in love.
5. Jack Dutton and Elizabeth Dutton (1923)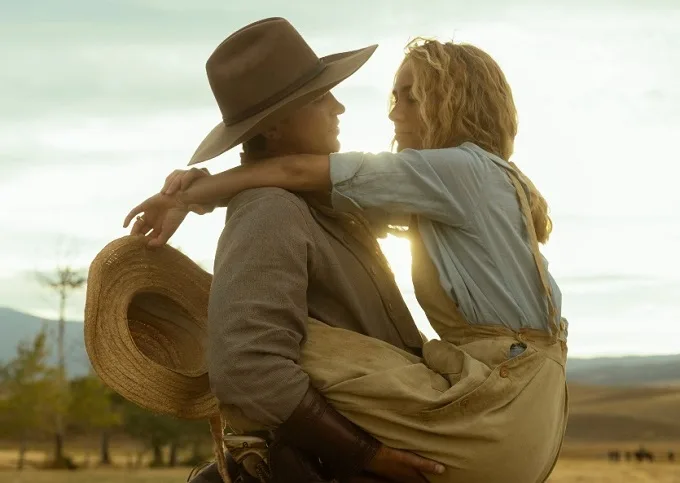 Jack and Elizabeth are both young and while they may be naive, they clearly love one another. After postponing their wedding to move cattle, things started to look rocky for the young couple. However, Elizabeth came back around after realizing Jack was only doing his job.
After reconnecting, Jack and Elizabeth have an overall strong relationship. At times they struggle, as Jack can become too dedicated to his job, not leaving enough time for Elizabeth. The two seem to grow even closer together after Elizabeth suffers a miscarriage.
4. Beth Dutton and Rip Wheeler (Yellowstone)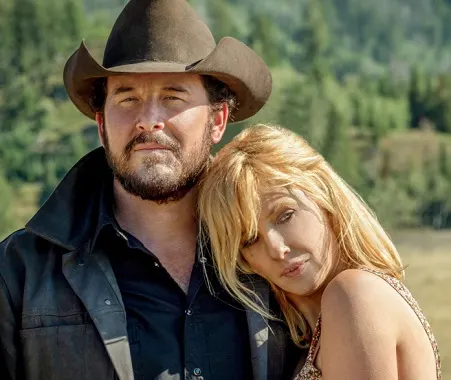 Beth and Rip have become a favorite couple among many Yellowstone fans. They have been through a lot together but are always there for each other.
Beth and Rip dated as teenagers and reconnected romantically as adults. Both of them have experienced loss, which helped them grow as a couple. Beth and Rip are willing to fight for one another as their love is deep.
Beth and Rip's wedding is one of the best moments in Yellowstone. The ceremony is intimate and romantic, showing how much they care for each other.
The only reason these tow aren't ranked higher is because of Beth's occasional toxic behavior towards Rip and other people.
3. James Dutton and Margaret Dutton (1883)
James and Margaret's love is where it all began for the Yellowstone Dutton Ranch. Wanting a better life for their family, they join a European wagon train headed out West.
James and Margaret want what is best for their children as they hope to provide them with a bright future.
Despite facing many trials along the way, the loving couple pushes through as they fight for each other and their family.
Fun Fact: The actors who play James Dutton (Tim McGraw) and Margaret Dutton (Faith Hill) are married in real life!
2. Spencer Dutton and Alexandra Dutton (1923)
For Spencer and Alexandra, sparks flew from the very first time they met. Alexandra wasted no time on the new romance, leaving her fiance Arthur behind to run away with Spencer.
Spencer and Alexandra had instant chemistry as they immediately hit it off. Despite finding themselves in many dangerous situations, their love for one another only grew stronger. They married the first chance they could get as they aren't afraid to show their affection for each other.
1. Jacob Dutton and Cara Dutton (1923)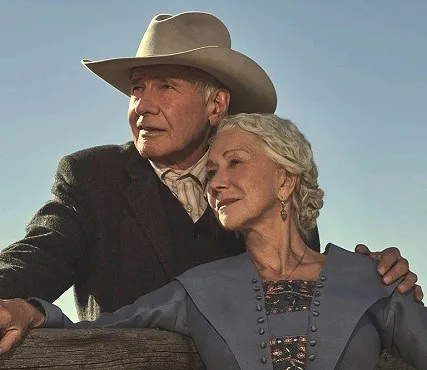 Despite being older, Jacob and Cara's love is as strong as ever. They are affectionate and constantly put each other first.
While Jacob and Cara have no children of their own, they raised John and Spencer after the death of James and Margaret. Jacob and Cara have a strong bond and are willing to fight together for their beloved ranch.
Also read: 20 Best 1923 Characters Ranked by Likability
Also see our other Yellowstone guides: