This post may contain affiliate links. We earn from qualifying purchases. Learn More
1923 continues the story of the Dutton family, picking up 40 years after 1883. As modern amenities make their way to Montana and drought plagues the land, the Duttons face numerous battles.
The ranch feels the pressure as grazing pastures remain scarce and feeding cattle becomes a challenge. The Dutton's land is valuable and they must do everything in their power to protect it.
1923 gave Yellowstone fans a look at life on the ranch during the prohibition era and with it a whole new generation of Duttons to love.
From character names to facts and quotes, test your 1923 knowledge with this stimulating 1923 quiz.
1. What was the name of the ship that rescued Spencer and Alexandra at sea?
2. Who did Alexandra's wedding ring she wore when marrying Spencer used to belong to?
Captain Shipley's late wife
---
Her fiancés (not Spencer) mother
---
An unknown dead seaman from the SS Lambridge
---
3. What country did Spencer and Alexandra first meet in?
4. From which country did Banner Creighton emigrate?
5. Who said "Why danger gives men such pleasure I'll never understand"?
6. What did Cara Dutton say should not be discussed at the dinner table?
7. What pseudonym does Teonna use while on the run?
8. What caused the scars on Spencer's arms?
Saving his childhood dog from a fire
---
9. What was the name of Alexandra's fiancé she was with before running off with Spencer?
10. What was the name of the drinks Jack ordered at the basement bar with Elizabeth?
French 75 & Mary Pickford
---
Highball & Corpse Reviver
---
11. Who said "People think they're so smart. People ain't that smart"?
12. How many livestock agents did Cara Dutton hire on the first day of interviews?
13. What is the name of this 1923 character?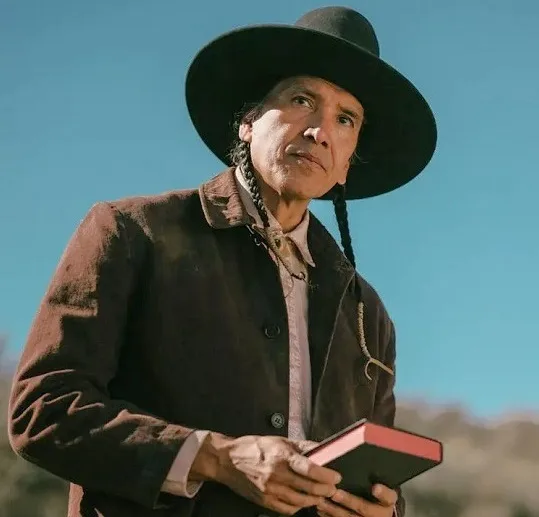 14. How many times was Jacob Dutton shot by Banner Creighton?
15. Which animal has Spencer Dutton NOT been attacked by?
Share the quiz to show your results !
Subscribe to see your results
1923 Quiz
I got %%score%% of %%total%% right
%%description%%
Further, test your Yellowstone universe knowledge by taking our ultimate Yellowstone fans quiz or Which Yellowstone Character Are You personality quiz!