This post may contain affiliate links. We earn from qualifying purchases. Learn More
The beloved series Heartland (2007-) is returning once again for a seventeenth season. The show is set to return in the fall of 2023, though an exact release date has not yet been announced.
While patiently awaiting the return of Heartland, we can speculate some potential storylines for the upcoming season. The past 16 seasons have been filled with drama, adventure, and plenty of heartfelt moments, which we can expect more of in Heartland season 17.
From the official trailer (seen below), it is clear that season 17 will have some exciting things in store for the Bartlett-Fleming family. There are sure to be plenty of compelling storylines and character growth yet to come.
Here are seven of our predictions for what could happen in Heartland season 17.
1. Amy Will Find a New Love Interest
In the last season, many fans were hopeful that Amy would find a new love interest. It seemed a romance may come to fruition with Finn. Sadly, actor Robert Cormier, who played Finn, tragically passed away.
There is a lot of speculation that Amy may strike up a new romance in Heartland season 17 with Sam Langston, Cooper, or perhaps even Edwin.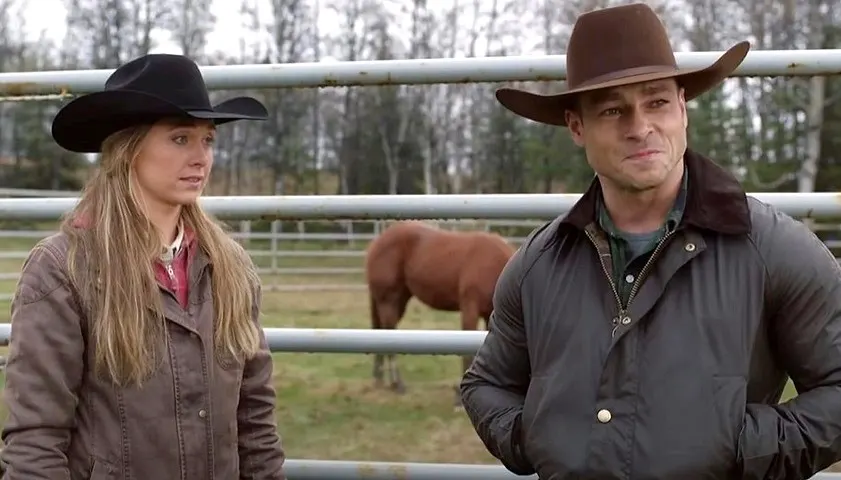 On the other hand, Amy's new love interest could be an entirely new character for the season.
Many people hoped that Ty somehow would make a return to Amy. However, Ty is in fact dead as actor Graham Wardle made the choice to step away from the show and begin a career outside of acting.
As the synopsis states, there will be new relationships this season, which very well could mean that Amy could get a new boyfriend. Perhaps even wedding bells are in her near future.
2. Georgie Will Gain Confidence Training in Brussels
At the end of season 16, Georgie made the choice to accept Eleanor Hinchcliff's offer to train in Brussels. Eleanor is a world-class jumping instructor who specializes in training riders after they have experienced a bad accident.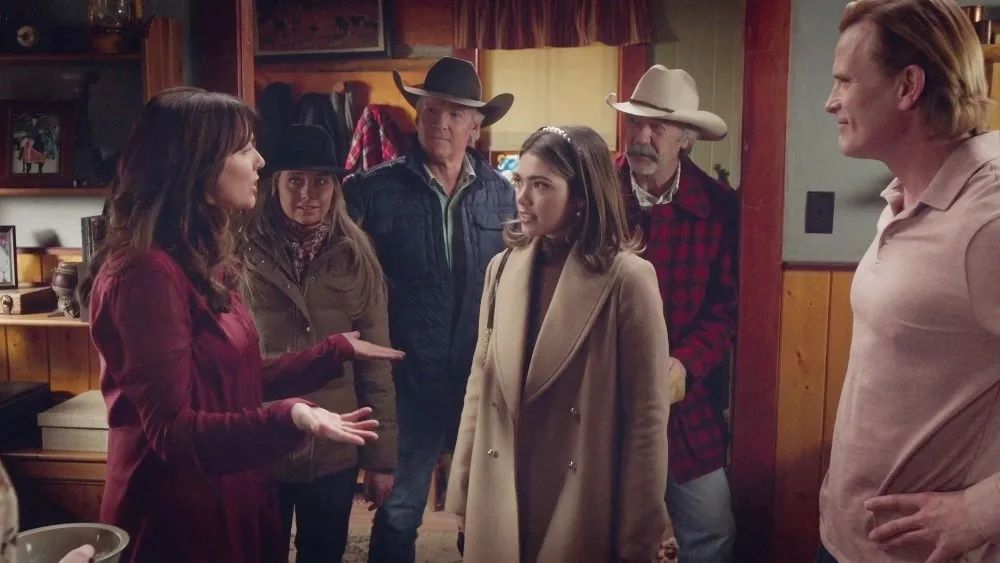 Training with Eleanor could reignite Georgie's passion for show jumping. Perhaps she will begin pursuing her Olympic dream once again. We could finally see Georgie's return to the show ring as she gains her confidence back.
3. Georgie and Quinn's Relationship Will Be Tested
In the finale of Heartland season 16, Quinn proposes to Georgie as he wants them to remain together as Georgie moves to Brussels. However, Georgie turned down Quinn's proposal saying she is too young for marriage.
Georgie reassured Quinn that she loves him but doesn't need to marry him to prove that. As Georgie travels to Brussels, Quinn will return to Florida.
Though Georgie and Quinn are dedicated to making long-distance work, it could be harder than what they are prepared for. There is a good chance we could see their relationship tested in season 17 as they try to make their relationship work while being thousands of miles apart.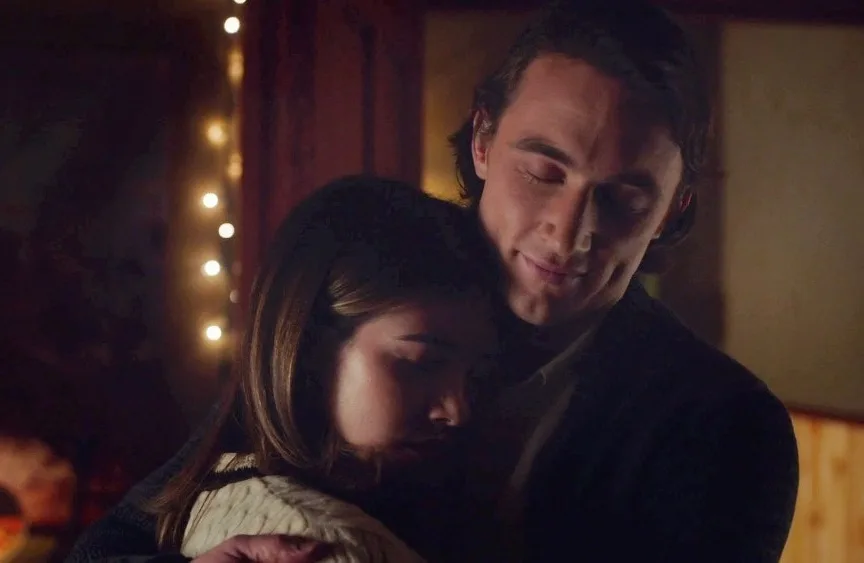 Could they end up breaking up? Or perhaps things end up moving in the opposite direction and they decide to get engaged.
4. Katie and Logan Develop Romantic Feelings
Perhaps romance is also in store for Katie this season. There is a good chance we could see Katie and Logan develop feelings for each other.
Katie and Logan have already spent some quality time together in season 16, including going on a river rafting adventure. Though they may just be friends as of now, we could see their friendship blossom into something more.
5. Lou and Peter Will Officially Get Remarried
Season 16 wrapped up with Lou and Peter declaring their love and re-commit to one another. After getting divorced, the couple reconnected and decided to renew their vows on their anniversary.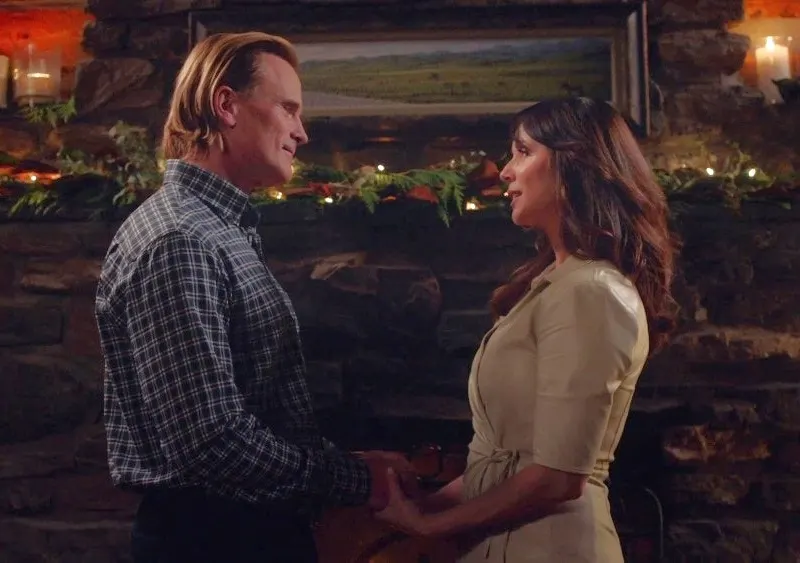 Though Lou and Peter had a ceremony in front of close friends and family, they did not actually remarry. In Heartland season 17 we could see the couple decide to get remarried, likely in a small intimate ceremony or even just a courthouse wedding.
Other big things could be in store for Lou in season 17. Lou and Rick could go head-to-head in a battle to win the election for the position of the Mayor of Hudson. This could put a strain on their friendship and create a messy electoral run for both candidates.
6. Tim and Jessica Will Get Their Own Place
Back in season 15, Tim and Jessica tied the knot in a small, intimate ceremony. As of now, the couple is currently living on Heartland Ranch.
Tim and Jessica could take a big step together in season 17 by moving out of the ranch and getting their own place. This would come as a big relief to Jack.
We could see the couple purchasing a nearby property so they could remain near family. On the other hand, they could make a big move to New York where Jessica is originally from.
7. Lyndy Makes Big Strides Working With Theo
Though young, Lyndy has proved to be a natural when it comes to working with horses. In season 16, Lyndy was delighted to learn that Xavier, who she calls Theo, was staying at Heartland Ranch.
Lyndy and her mom Amy found Theo running around loose when they were out riding. Later, Amy and Georgie were able to catch the runaway horse and bring him back to the ranch. Lyndy quickly grew attached to Theo and began bonding with the horse.
After finding Theo's owner, Chandra, Amy learned that the horse had run away because he was bored. While Chandra originally made plans to pick up her horse the next day, she decided to keep him permanently at the ranch after seeing the bond he has with Lyndy.
In Heartland season 17, we will likely see Lyndy's bond with Theo grow. Perhaps Lyndy will even get the chance to show Theo and even gain more responsibility training horses with her mother.
Lyndy will also be starting primary school, which is sure to hold many new adventures for her. Season 17 is likely to be a big one for Lyndy and she is sure to get plenty of screen time as we see her character grow.