This post may contain affiliate links. We earn from qualifying purchases. Learn More
1883 introduced us to the origin story of the Yellowstone Dutton Ranch. The Dutton family left behind a life of poverty in Tennessee and joined a wagon train headed out West for a fresh start.
Along the journey out West, the caravan ran into bandits that caused them all sorts of trouble. Fortunately, they also met some allies along the way including rancher Charles "Charlie" Goodnight.
When Shea, Thomas, James, and Elsa confront a group of bandits who stole their cattle they quickly realize that they are outnumbered. While they try to retreat, the bandits attack them and they are forced to fight back.
Fortunately, Sam, Two Feathers, and Charlie Goodnight show up to the fight to level the playing field. They helped the group win the fight against the bandits, showing up in the nick of time.
After the fighting is over, Shea recognizes Charlie as an old friend and the two are happy to see one another. Shea even invites Charlie to join the wagon train but Charlie decides in the meantime to stay back and pray for the departed souls.
Who Plays Charlie in 1883?
Charlie Goodnight in 1883 is played by the show creator Taylor Sheridan. Sheridan is the mastermind behind the Yellowstone universe, creating the neo-Western drama along with its prequels 1883 and 1923.
Taylor Sheridan is an American actor, director, writer, and producer. He was born on May 21, 1970, in Chapel Hill, North Carolina, and raised in Cranfills Gap, Texas.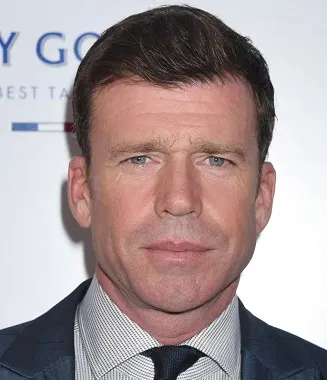 Sheridan is best known for his work on Sicario (2015), Hell or High Water (2016), Wind River (2017), Yellowstone (2018-), 1883 (2021-2022), and 1923 (2022-). As an actor, Sheridan is best known for his roles in Veronica Mars (2005-2008) and Sons of Anarchy (2008-2010).
Sheridan is married to actress and model Nicole Muirbrook and the couple share one child together. They reside in Weatherford, Texas.
Notable Taylor Sheridan Roles
Veronica Mars as Danny Boyd (2005-2008)
Sons of Anarchy as David Hale (2008-2010)
Yellowstone as Travis Wheatley (2018-2021)
1883 as Charles Goodnight (2022)
Charles Goodnight Was a Real Person
Charles Goodnight aka Charlie Goodnight was a real-life person. He was an American rancher born on March 5, 1836, in Macoupin County, Illinois.
In 1846, Goodnight moved to Texas with his family. In 1856, he began working as a cowboy with the local militia. A year later he joined the Texas Rangers before later fighting in the Civil War with the Confederate Army.
After the war, Goodnight began herding feral Texas Longhorn cattle from West Texas to the railroads. Along with Oliver Loving, he drove the first herd of cattle along what would become known as the Goodnight-Loving Trail.
Goodnight eventually went on to establish JA Ranch, the first Texas Panhandle ranch. In addition to raising cattle, he also preserved a herd of native plains bison.
Goodnight died on December 12, 1929, in Phoenix, Arizona, at the age of 93. In 1955, he was inducted into the Hall of Great Westerners of the National Cowboy & Western Heritage Museum.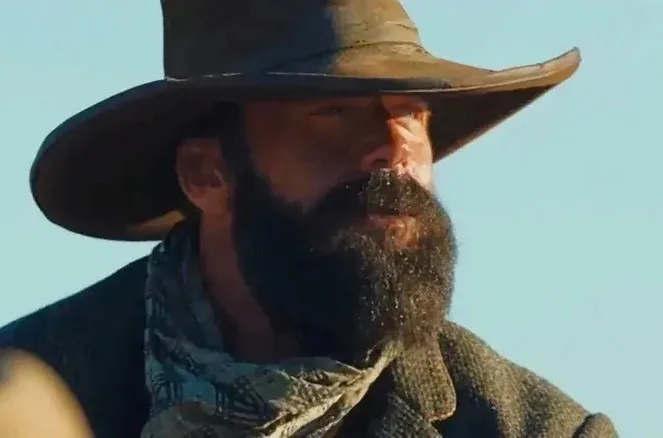 Facts About Taylor Sheridan
Sheridan and His Wife are Avid Equestrians
Both Taylor Sheridan and his wife Nicole Muirbrook are equestrians. The family owns and shows reining, cutting, and cow horses.
Sheridan breeds Quarter horses and is a lifelong member of the AQHA (American Quarter Horse Association), winning the AQHA Spirit Award in 2019. That same year, Sheridan also won the inaugural NRHA (National Reining Horse Association) Reiner of the Year award.
The Sheridan family owns around 100 horses. They are dedicated to producing top-quality Quarter horses. In 2021, Sheridan was inducted into the Texas Cowboy Hall of Fame.
He Owns Bosque Ranch and 6666 Ranch
A cowboy through and through, Sheridan and his family own Bosque Ranch and 6666 Ranch, which they purchased with a group of investors. Bosque Ranch is located in Weatherford, Texas and 6666 Ranch is headquartered in Guthrie, Texas.
Sheridan has used both Bosque Ranch and 6666 Ranch for filming locations for his shows. Bosque Ranch is 1,000 acres and 6666 Ranch is 260,000 acres.
He Also Has a Role in Yellowstone
1883 is not the only series Sheridan has produced and also starred in. Sheridan also stars in Yellowstone as Travis Wheatley.
Travis is a horse trainer and horse competitor at Bosque Ranch. He has appeared in nine episodes of Yellowstone.
He Hosted Cowboy Camps for Actors of Yellowstone, 1883, and 1923
To help prepare the actors of Yellowstone, 1883, and 1923 prepare for their roles, Sheridan hosted Cowboy Camps. At these camps, the actors learned how to ride as well as the in and outs of the cowboy lifestyle. Other skills they were taught included wagon driving, shooting, cattle work, and roping.
The camp generally takes place during pre-production, lasting for a couple of weeks to give the actors plenty of time to get comfortable in the saddle. For Sheridan, it is important to make his shows as authentic as possible so he makes sure the actors are properly prepared.
Here is a behind-the-scenes video of Taylor Sheridan the cowboy camp 1883 actors went on:
He Provides Most of the Horses for Yellowstone
In the Yellowstone universe, most of the horses you see on screen are owned by Sheridan. Sheridan works year-round to make sure his horses are prepared for filming.
Sheridan ensures that his horses are comfortable around everything so they don't spook on set. He makes sure they are safe and comfortable around the filming equipment, including 40-foot cranes and 50 feet of dolly tracks.
FAQs About Taylor Sheridan
What is Taylor Sheridan's Net Worth?
Taylor Sheridan has an estimated net worth between $50-$200 million. He makes most of his money as a writer, director, producer, and actor.
In addition to his career in the TV and film industry, Sheridan also makes money from Bosque Ranch. The ranch creates income by hosting rodeos, film and TV shoots, concerts, music festivals, charity events, and private events. Sheridan also makes money from filming at 6666 Ranch and leasing his horses and cattle for TV.
How Much Does Taylor Sheridan Make From Yellowstone?
Taylor Sheridan makes an estimated $250,000 to $1 million per episode of Yellowstone. In 2021, Sheridan signed a contract with Paramount Network to create multiple TV shows. The five-year deal will reportedly pay the star a whopping $200 million.