This post may contain affiliate links. We earn from qualifying purchases. Learn More
Taylor Sheridan has made a name for himself by becoming one of the greatest Western storytellers of our time. As a cowboy, he strives to make his Westerns as authentic as possible.
Sheridan spent much of his childhood on a ranch, where he grew up riding horses. The Texas cowboy has come a long way in his career, from once making $400 a week working at a cattle ranch to being a high-earning writer, producer, and director.
We will be diving into Taylor Sheridan's net worth, taking a look at his earnings from his contributions to television to his incredible ranch properties. Sheridan has skyrocketed to success from his humble beginnings as a cowboy to one of the most notable creators in Hollywood.
What is Taylor Sheridan's Net Worth?
Taylor Sheridan has an estimated net worth between $50-$200 million. The writer, producer, director, and actor is best known for creating the hit TV series Yellowstone (2018-present).
Along with Yellowstone, Sheridan has also brought to life 1883 (2021-2022)and 1923 (2022- present), which tell the origin story of the Dutton family. He also has several other spinoffs in the Yellowstone universe in the works.
As an actor, Sheridan is best known for his roles in Veronica Mars (2005-2007) and Sons of Anarchy (2008-2010). The cowboy turned Hollywood star has also had guest roles in his own creations 1883 and Yellowstone.
In addition to Yellowstone, Sheridan is also the writer and director behind several notable films. Such films to his credit include Sicaro (2015 – writer), Hell or High Water (2016 – writer), and Wind River (2017- writer and director).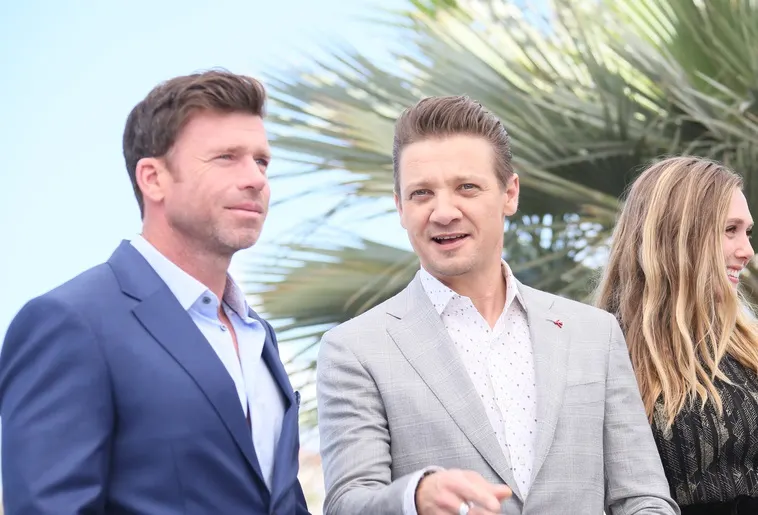 In 2021, Sheridan signed a contract with Paramount Network to produce multiple TV series. The five-year deal will reportedly pay the star $200 million.
Here are some of the notable sources of Taylor Sheridan's net worth:
Acting Roles: Sheridan has earned a notable sum of money acting in roles such as Veronica Mars, Sons of Anarchy, Yellowstone, and 1883.
Writing, Producing, and Directing: The majority of Sheridan's wealth comes from writing, producing, and directing. He has worked on many notable movies and TV shows, including Yellowstone, 1883, 1923, Sicaro, Hell or High Water, Wind River, Mayor of Kingston, and Those Who Wish Me Dead.
Properties: Sheridan also makes money from his properties Bosque Ranch and 6666 Ranch. Bosque Ranch is a state-of-the-art equine facility in Weatherford, Texas. The ranch hosts reining and cow horse events, film and TV shoots, concerts, music festivals, and charity events. The facility is also home to Nic's Bar, a premier dining spot available for private events. Sheridan reportedly charges $50,000 a week for his own show to film at his two ranches.
Partnerships: Bosque Ranch has partnerships with several major brands, including Classic Equine, Community Coffee, Lippert, Regency, Schaeffer, and more.
Horses and Cattle: Sheridan charges $25-a-head for cattle and $2,000-a-head for horses when lending his animals out for filming purposes.
A Glance at Sheridan's Notable Assets
Sheridan is the owner of two incredible ranches: Bosque Ranch and 6666 Ranch aka Four Sixes Ranch. Both ranches are located in Texas, with Bosque Ranch in Weatherford and 6666 Ranch in based out of Guthrie.
According to reports, Sheridan, along with a group of investors, purchased 6666 Ranch in December 2021 for nearly $200 million. The historic ranch was founded in 1870 and is home to quality Angus cattle and world-class Quarter horses.
Four Sixes Ranch consists of three locations and 266,000 acres across four counties. The headquarters, located in Guthrie, consists of over 142,000 acres. The upcoming Yellowstone spin-off, 6666, is being filmed at the iconic Texas ranch of its namesake.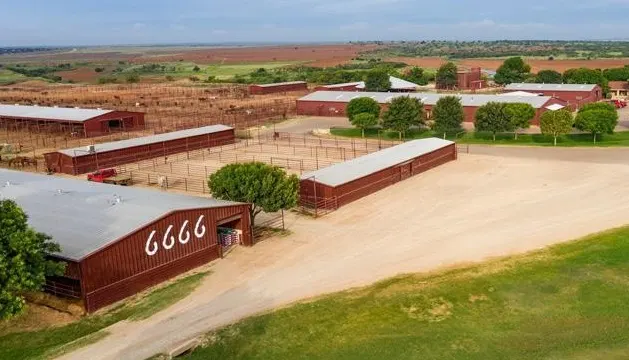 Bosque Ranch is a premier equine facility and filming location consisting of approximately 1,000 acres. Sheridan reportedly splits his time between the two ranches with his wife Nicole and son Gus.
Between his two ranches, Sheridan owns over 100 horses. The Sheridan family owns and shows reining, cutting, and cow horses, many of which are Quarter horses. The majority of the horses used in Yellowstone are owned by Sheridan.
To help prepare the Yellowstone, 1883, and 1923 actors for their roles, Sheridan hosted Cowboy Camps. Reportedly, he made a large sum of $210,000 for hosting the camps, where the actors earned the ins and outs of the cowboy lifestyle.
How Much Does Taylor Sheridan Earn Per Episode of Yellowstone?
Some reports state that Taylor Sheridan makes $1.3 million per episode of Yellowstone while others say he makes $250,000 per episode. Regardless, he brings home an impressive paycheck for his work on the hit Western drama series.
Kevin Costner, who plays leading man John Dutton in Yellowstone, makes a whopping $1.3 million per episode. Originally, Costner made $500,000 per episode before getting a hefty pay raise.
Kelly Reilly (Beth Dutton), Cole Hauser (Rip Wheeler), Luke Grimes (Kayce Dutton), Wes Bentley (Jamie Dutton), and Kelsey Asbille (Monica Dutton) reportedly all make $200,000 per episode of the hit series.