This post may contain affiliate links. We earn from qualifying purchases. Learn More
While there have been plenty of sports, horror, adventure, and fighting video games, people often overlook cowboy and Western video games. However, thanks to games like Red Dead Redemption 2, the genre is getting the attention it deserves.
From cunning cowboys to lawless bandits, these cowboy and western video games provide hours of action-packed entertainment.
These wild west video games offer unique characters, riveting gameplay, and epic cowboy shootouts that will have you on the edge of your seat.
1. Red Dead Revolver
The first game in the Red Dead trilogy, Red Dead Revolver came out in 2004. The action-filled game was first released for the PlayStation 2 and before coming out on Xbox.
Set in the 1880s, the game follows bounty hunter Red Harlow's journey for revenge after his parents are murdered. As a third-person shooter and action-adventure game, players can use a variety of weapons such as handguns, rifles, hunting knives, Molotov cocktails, and dynamite against enemies.
While not as revered as the other Red Dead games, Revolver still has many enjoyable moments for fans of the Wild West. The game includes many interesting characters such as Annie Stoakes, General Javier Diego, and Shadow Wolf.
2. Red Dead Redemption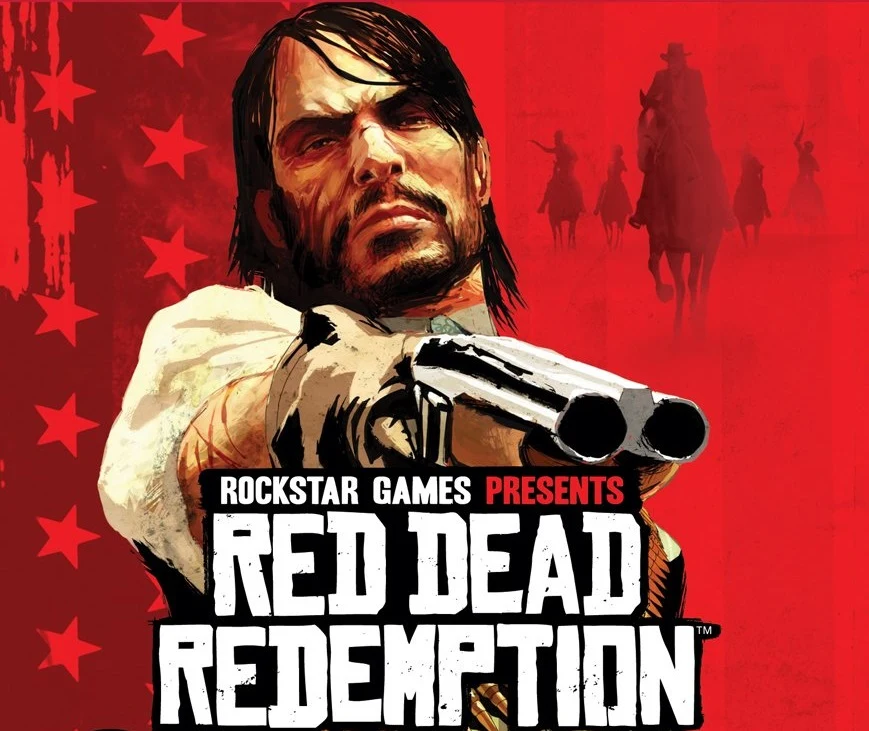 Second in the Red Dead series, Red Dead Redemption came out in 2010 on PlayStation 3 and
Xbox 360. Played in the third-person, the action-adventure game is set in 1911 on the American frontier.
Red Dead Redemption follows John Marston, a former outlaw, whose wife and son are taken hostage by the government for ransom. Left with no other option, Marston must set out to hunt his former gang in order to save his family.
Players are able to freely roam in the interactive open world, traveling primarily on horseback or foot. As one of the most expensive video games ever made, Red Dead Redemption received praise for its visuals, music, gameplay, and narrative.
3. Red Dead Redemption 2
Arguably the best Red Dead game and the most popular Western video game, Red Dead Redemption 2 was released in 2018. The game was first released on the PlayStation 4 and Xbox One before becoming available for Windows and Stadia.
Set in 1899, Red Dead Redemption 2 follows the adventures of outlaw Arthur Morgan, a member of the Van der Linde gang. Arthur battles the decline of the Wild West while also surviving against government forces, rival gangs, and other foes. Set in an open-world environment the game can be played in first or third-person perspective.
Red Dead Redemption 2 is widely regarded as one of the best video games and has sold over 50 million copies worldwide. The game is highly praised for its story, characters, graphics, music, and attention to detail; earning it multiple awards.
4. The Oregon Trail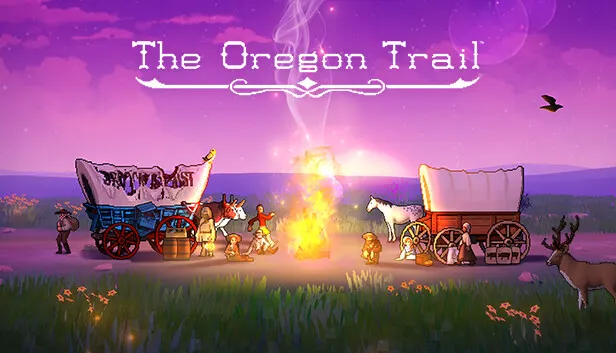 First released in 1971, The Oregon Trail was originally designed to be an educational computer game designed to teach 8th-grade schoolchildren about pioneer life on the Oregon Trail. Over the years, there have been several different editions of the game released, turning it into an iconic part of pop culture.
Set in the 19th century, players take on the role of a wagon leader guiding a party of settlers in a covered wagon from Independence, Missouri to Willamette Valley in Oregon. Across the journey, players face different dangers and challenges including disease, formidable landscapes, and supply shortages.
During the game, players will learn to hunt, trade, and purchase supplies.
5. Desperados III
Desperados III is a real-time tactics video game released in 2020 for Microsoft Windows, PlayStation 4, Xbox One, Linux, and macOS. The game is set in the Wild West during the 1870s and takes players to various locations including Colorado, Louisiana, and Mexico.
The game follows bounty hunter John Cooper as he chases down Frank, an infamous bandit leader who killed John's father, James Cooper. In the game, players will come across a unique group of characters, Hector Mendoza, Doc McCoy, Isabelle Moreau, and Kate O'Hara, all of who are playable.
6. Call Of Juarez: Bound In Blood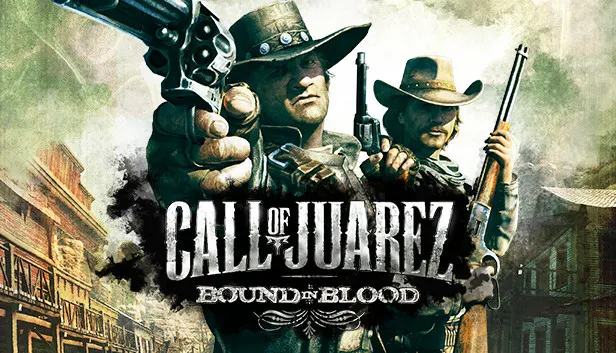 Released in 2009, Call Of Juarez: Bound In Blood is a first-person shooter game released on Microsoft Windows, PlayStation 3, and Xbox 360. The game follows the McCall brothers, Ray and Thomas, who served as sergeants for the Confederate Army in the Civil War.
As the Civil War nears its end, Ray and Thomas abandon their posts in order to save their family home. Labeled as deserters, they flee to Mexico and meet the bandit Juan 'Juarez' Mendoza and his girlfriend Marisa. It is here they learn about the legend of the Gold of Juarez.
Players can play as Ray or Thomas as they go on the dangerous journey to find the gold. In the meantime, players must avoid getting caught by Colonel Jeremy Barnsby. The game builds tension while players must use strategy to find success.
7. Hard West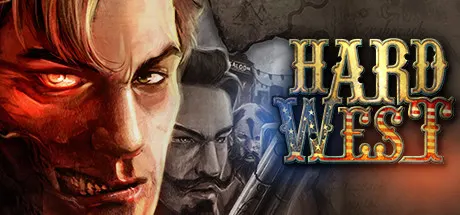 Hard West was first released in 2015 on Windows, OS X, and Linux before coming to the Nintendo Switch and PlayStation 4. A turn-based tactical game, Hard West takes place in a heavily fictionalized version of the American West.
Like a typical Western, Hard West has cowboys, bank robberies, and shootouts. However, the game also has demons, ghosts, and undead gunslingers. During gameplay, players will experience many supernatural elements making for a spooky experience.
Hard West has two modes: turn-based tactical encounters and a strategic exploration map where the player can travel a map and visit locations.
Throughout the game, players will experience unique story-based scenarios as one man seeks revenge that sends him down a path of supernatural surprises.
8. Darkwatch: Curse Of The West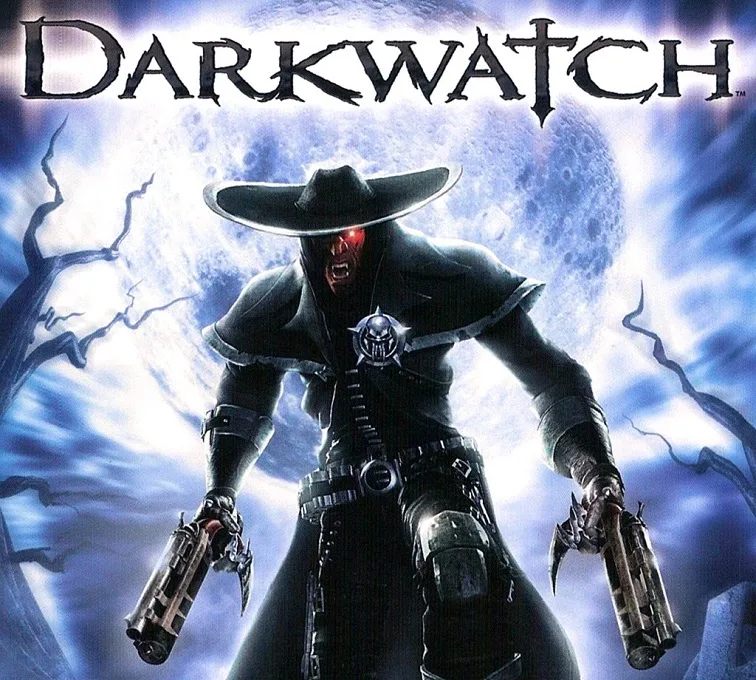 Darkwatch: Curse Of The West is a mash-up of Western, horror, and steampunk genres that creates a unique playing experience. A first-person shooter game, Darkwatch: Curse Of The West was released in 2005 for the PlayStation 2 and Xbox.
During the game, players will follow the story of Jericho Cross, an outlaw gunfighter from the 1800s that has been turned into a vampire. Jericho has been hired by a monster-hunting secret organization to fight against supernatural forces in the American West.
This unique take on the Western genre gives players the opportunity to hunt monsters in the lawlessness of the Wild West. Throughout the game, players will meet several unprecedented characters as they use Jericho's special abilities to fight evil.
9. Oddworld: Stranger's Wrath
Oddworld: Stranger's Wrath offers a one-of-a-kind gaming experience bringing together the fantastical universe of Oddworld with the Wild West. The game was originally released in 2005 for Xbox before coming to Playstation, Nintendo Switch, and Microsoft.
In Oddworld: Stranger's Wrath, players play as the character Stranger whose job is to capture wanted outlaws dead or alive to raise money. In the surreal universe, Stranger meets various creatures as he travels through different towns on his mission to pay for a mysterious life-saving operation.
The game uses both third and first-person perspectives as you play as Stranger. Players have a unique array of weapons to choose from as they take down the West's most-wanted outlaws.
10. Gun
Packed full of action and adventure, Gun brings the lawlessness of the Wild West to your screen. The game was first released in 2005 for the PlayStation 2, Xbox, GameCube, Microsoft Windows, and Xbox 360.
Gun puts your shooting skills to the test as you fight off bandits and outlaws. While traveling from town to town, players must be on the lookout as danger lurks at every corner. There is also plenty of exciting side missions players can complete including poker tournaments, cattle herding, and bounty hunting.
The sprawling world of Gun provides players the opportunity to travel to different destinations including Arizona, Colorado, Kansas, and New Mexico in the year 1880. Throughout the game, you will even come across characters inspired by legendary real-life Old West figures.