This post may contain affiliate links. We earn from qualifying purchases. Learn More
The news that Yellowstone will be coming to an end after season 5 has come to the shock of many fans. While the hit series might not be getting any more seasons, it is not the end of the Yellowstone universe.
The world of Yellowstone is set to continue with an upcoming sequel series. This new series, whose name has not been revealed, will premiere on Paramount Network before coming to Paramount+.
The news comes after it has been revealed that Yellowstone will return in November with its final episodes. Originally, the hit neo-Western drama was supposed to return in the summer of 2023 but got pushed back due to scheduling conflicts with Kevin Costner.
So far, Yellowstone has two prequel series, 1883 and 1923, that tell the origin story of the Yellowstone Dutton Ranch. The upcoming series will be the first sequel in the Yellowstone universe.
This new series is set to continue the beloved story of our favorite ranching family. "The Dutton story continues, picking up where Yellowstone leaves off in another epic tale. We are thrilled to bring this new journey to audiences around the world," said David Glasser of 101 Studios.
Is There Going to Be a Sequel to Yellowstone?
Yes, there is going to be a new Yellowstone sequel set to come out in 2023. The unnamed sequel will premiere in December 2023 on Paramount Network, just a month after the end of Yellowstone.
"'Yellowstone' has been the cornerstone on which we have launched an entire universe of global hits – from '1883' to 'Tulsa King,' and I am confident our 'Yellowstone' sequel will be another big hit, thanks to the brilliant creative mind of Taylor Sheridan and our incredible casts who bring these shows to life," said Chris McCarthy, president and CEO of Showtime and MTV Entertainment Studios.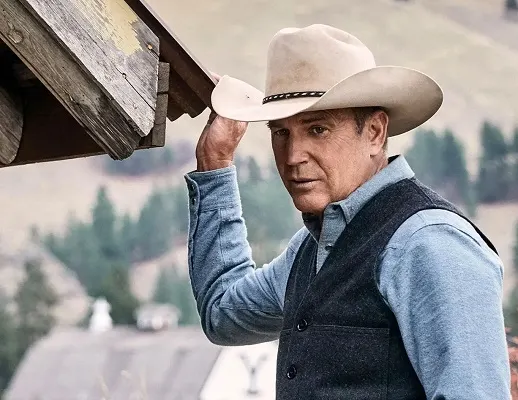 According to reports, the sequel series will have "Yellowstone" in the title. The sequel series will allow the story of Yellowstone to continue while bypassing any potential issues with Kevin Costner.
Besides being a continuation of the story of Yellowstone, not much else is known about the series. There is no information about when the series will be set or where it will take place. Though there is a good chance the series will take place in Montana, there is a possibility it may take place elsewhere.
Between Yellowstone season 5 part 2 still in the works and the current writer's strike, there is a possibility that the sequel will get pushed back from its December release.
Who is Going to Star in the New Yellowstone Sequel?
No official cast has been revealed yet for the upcoming Yellowstone sequel. However, sources believe that the new series will star Matthew McConaughey in a lead role.
Original stars of Yellowstone are rumored to be starring in the upcoming series, though it has not been revealed who. While it is safe to say that John Dutton (Kevin Costner) won't likely be among those names, possible candidates include Rip (Cole Hauser), Beth (Kelly Reilly), Kayce (Luke Grimes), and Monica (Kelsey Asbille).
Though it has not been revealed who, a couple of Yellowstone cast members have already received offers to star in the series. The plans for returning cast members likely won't be finalized until the script for the new series is completed.
There is still much to learn about this upcoming sequel but it is sure to be an exciting continuation of this beloved franchise.
Is the New Yellowstone Sequel Going to be 6666?
Back in 2021, Yellowstone creator Taylor Sheridan and Paramount announced a multi-project deal that included Yellowstone spin-off 6666. While it is possible the sequel series premiering in December 2023 is 6666, it is likely a different series entirely.
As stated earlier, the new sequel is set to have "Yellowstone" in the title, and as of now the official name of 6666 is known as 6666.
6666 is set to follow the cowboys of the historic 6666 Ranch in Texas. The ranch, which still operates as it did two centuries ago, is home to some of the finest horses and cattle in the nation. It is also a place where the rule of law and the laws of nature.
Though no cast list has been announced yet, it is likely that 6666 will star Yellowstone's very own Jimmy (Jefferson White), Emily (Kathryn Kelly), and Walker (Ryan Bingham).
There is no official premiere date yet, however, the series is set to air on Paramount+ in late 2023 or early 2024.