This post may contain affiliate links. We earn from qualifying purchases. Learn More
Since being released in 2018, Yellowstone has grown to be one of the largest shows on television.
In fact, it is the most-watched cable series on TV, as the Season 5 premiere broke records with a staggering 12.1 million live-plus-same-day viewers, representing an impressive increase of over 10% from Season 4.
With part 1 of Yellowstone season five ending on a cliffhanger and part 2 set to be released in November 2023, fans of the show are eagerly awaiting what's next for the Duttons.
Below is everything we know so far about Yellowstone season 6.
Will There Be a Yellowstone Season 6?
No, there will not be a Yellowstone season 6. The show will end after season 5 part 2. This was confirmed by Paramount Network in May 2023. The reason for the cancellation is not known, but it is rumored to be due to scheduling conflicts between Kevin Costner and Taylor Sheridan.
Entertainment Online broke the news of Kevin Costner leaving Yellowstone. Although it is unknown why Kevin Costner has decided to move on, there have been plenty of rumors.
According to Deadline, there is tension between Kevin Costner and Taylor Sheridan over how much Costner wants to spend on set filming Yellowstone.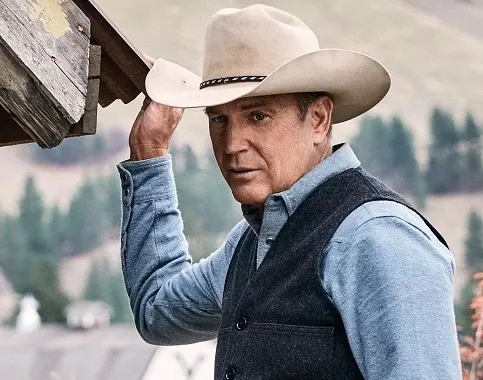 The Deadline article stated, "the crux of the issue with the original Yellowstone series involves star Kevin Costner and disagreements over shooting schedules."
Costner allegedly said he could only dedicate up to 65 days to filming Yellowstone season five with 50 of those for season 5 part 1. However, for part 2, he allegedly only wanted to shoot the second half of season five in just one week, which simply isn't enough time to film his scenes.
One reason for Costner's lack of time could be that he is working on his own epic western movie, Horizon. Costner is the co-writer, producer, director, and actor in the film.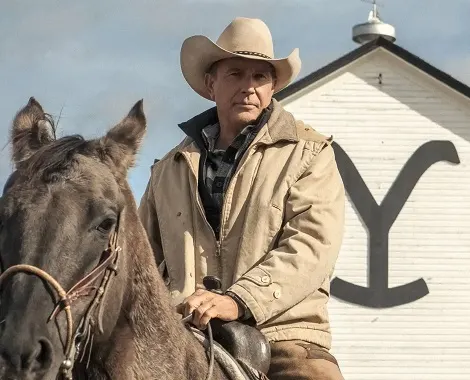 A spokesperson for Paramount Network responded to Deadline with the following statement:
"We have no news to report. Kevin Costner is a big part of Yellowstone and we hope that's the case for a long time to come."
"Thanks to the brilliant mind of Taylor Sheridan, we are always working on franchise expansions of this incredible world he has built. Matthew McConaughey is a phenomenal talent with whom we'd love to partner."
Intriguingly, Deadline added, "we are told Paramount Network has declined Costner's most recent proposal and instead has made the decision to move on to the other show, sources said."
Before the reports of Kevin Costner leaving, Yellowstone season 6 seemed very likely to happen.
Cole Hauser told People Magazine that season five is not the last season. Hauser, who plays the gritty yet lovable Rip Wheeler, said that season six is already in the makings.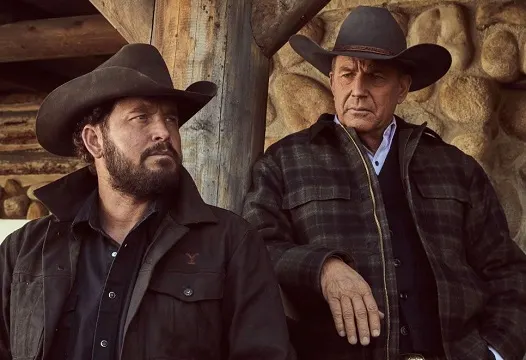 According to Hauser, Sheridan was not at the Yellowstone season 5 premiere in New York City because he is currently busy writing the next season. He claims that season five will not be the end of the Dutton family's story.
Despite the cancellation of Yellowstone, the story of the Duttons will continue in a new sequel show that will premiere n December 2023, after Yellowstone after season 5 part 2. This series has not yet been named, but it is rumored to star Matthew McConaughey.
Read our guide on every Yellowstone spin-off planned for the latest news about this new sequel.
Cole Hauser's Thoughts About the Future of Yellowstone
Cole Hauser has high hopes for the future of Yellowstone. While we may not know the future of Rip, the Dutton's story is not yet to the end.
"What I know is that there's a tremendous amount of great talent on the show and it goes all the way down to the crew you know, the directors, it's Taylor's writing, and everybody cares deeply about making the best thing they can. Usually, if that's the case, you'll have some… Of course, nobody would have known it would do what it's done," Hauser told People Magazine.
Rip also tells people that the dynamic of Beth and Rip's relationship doesn't change drastically in season five now that they are married.
While some fans are nervous as to Rip's future, he has some reassuring words on the matter.
While Hauser hasn't read any fan theories online, his mom stays in the loop as to what fans are saying. "My mom's told me a couple of them and I said, 'Mom, I do the killing. Don't worry about it,'" Hauser told Today.
Yellowstone Prequel and Spinoff Series
As the success of Yellowstone continues, so do its spinoffs and prequels. Season one of 1883 premiered in December 2021 and season one of 1923 will premiere on December 18, 2022.
The Yellowstone universe also has the shows 6666 and 1883: The Bass Reeves Story in production. However, neither series has a premiere date confirmed yet.
Taylor Sheridan is also considering creating two new series in the Yellowstone world. One will be a Yellowstone sequel which will premiere in December 2023 after Yellowstone season 5 has finished airing. The other will take place in the 1940s, now confirmed to be 1944.