This post may contain affiliate links. We earn from qualifying purchases. Learn More
Amidst the whirlwind success of five seasons and numerous spin-offs, Yellowstone has cemented its spot in the hearts of viewers worldwide.
The gripping saga of the Dutton family's battle to hold onto the largest ranch in the United States, masterfully created by Taylor Sheridan and John Linson, has left audiences hungry for more.
However, following the cliffhanging finale of Season 5 Part 1 in November 2022, fans have been left in suspense about when the show will return for Part 2.
As the anticipation for the return of Season 5 Part 2 grows, so too does the speculation about the potential for a sixth season.
With rumors swirling and fans eager for updates, this article aims to piece together everything we know so far about Yellowstone Season 6.
Let's dive into the hints, news, and speculation about Yellowstone season 6.
Will There Be a Yellowstone Season 6?
No, there will not be a Yellowstone season 6. The show will end after Season 5 Part 2. This was confirmed by Paramount Network in May 2023. The reason for the cancellation is not known, but it is rumored to be due to scheduling conflicts between Kevin Costner and Taylor Sheridan.
Entertainment Online first broke the news of Kevin Costner leaving Yellowstone to the disappointment of many fans.
According to Deadline, there is tension between Kevin Costner and Taylor Sheridan over how much Costner wants to spend on set filming Yellowstone.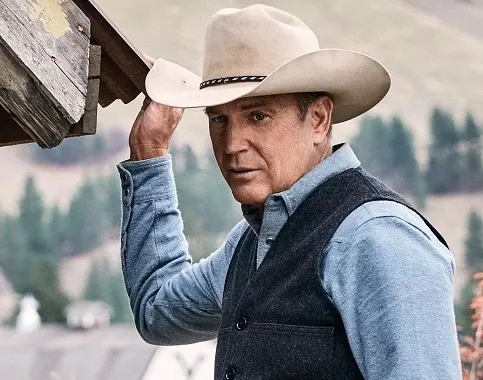 The Deadline article stated, "the crux of the issue with the original Yellowstone series involves star Kevin Costner and disagreements over shooting schedules."
Costner allegedly said he could only dedicate up to 65 days to filming Yellowstone season five with 50 of those for season 5 part 1. However, for part 2, he allegedly only wanted to shoot the second half of season five in just one week, which simply isn't enough time to film his scenes.
Costner has been busy with his newest movie, Horizon, in which he is a co-writer, producer, director, and actor in the film. Horizon has been a passion project for the Golden Globe winner.
"Thanks to the brilliant mind of Taylor Sheridan, we are always working on franchise expansions of this incredible world he has built. Matthew McConaughey is a phenomenal talent with whom we'd love to partner."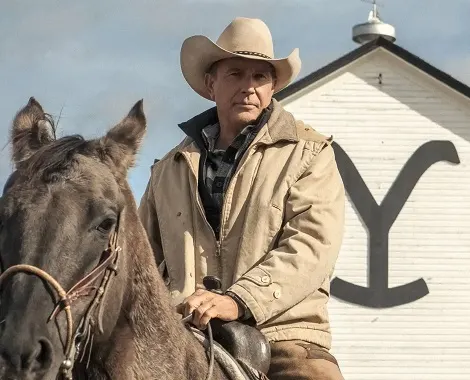 Intriguingly, Deadline added, "we are told Paramount Network has declined Costner's most recent proposal and instead has made the decision to move on to the other show, sources said."
Before the reports of Kevin Costner leaving, Yellowstone season 6 seemed very likely to happen.
Previously, Cole Hauser toldPeople Magazine that season five is not the last of Yellowstone. Hauser, who plays the gritty yet lovable Rip Wheeler, said that season six is already in the makings.
According to Hauser, Sheridan was not at the Yellowstone season 5 premiere in New York City because he is currently busy writing the next season. He claims that season five will not be the end of the Dutton family's story.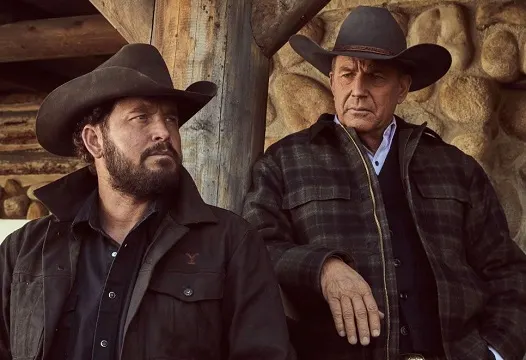 Despite the cancellation of Yellowstone, the story of the modern-day Duttons will continue in a new sequel show that is slated to premiere after Yellowstone season 5 part 2. This series has not yet been named, but it is rumored to star Matthew McConaughey.
When Will Yellowstone Season 5 Part 2 Be Out?
Yellowstone Season 5 Part 2 will premiere in November 2024, two years after the release of Part 1. After originally set to premiere in the summer of 2023, the series was delayed until November 2023 but was pushed back once again.
The first half of the season aired from November 6, 2022, to January 1, 2023. As filming has yet to begin for the second half of the season, it will likely still be quite some time until the series returns.
Will John Dutton Return to Yellowstone Season 5 Part 2?
It is unclear whether Kevin Costner will return as John Dutton in Yellowstone Season 5 Part 2. Costner has stated that he is leaving the hit neo-Western drama over creative differences and a decrease in pay.
"I couldn't help them any more. We tried to negotiate, they offered me less money than previous seasons, there were issues with the creative…" Costner told People.
However, it is also possible that Costner could return for a few episodes, or that the show would continue without him. Only time will tell.
Also, read our guide on Why Did Kevin Costner Leave Yellowstone?
Yellowstone Prequel and Spinoff Series
As the success of Yellowstone continues, so do its spinoffs and prequels. With 1883 and 1923 season 1 already out, there are plenty more Yellowstone universe shows to come.
The Yellowstone team also has 6666, 1923 season 2, and Lawmen: Bass Reeves in production, with Lawmen: Bass Reeves set to be released on 5 November 2023. However, the other spin-offs and prequels have no confirmed released dates.
Taylor Sheridan is also working on two new series in the Yellowstone world. One will be 2024, a sequel that will premiere after Yellowstone season 5 has finished airing. The other will take place in the 1940s, now confirmed to be 1944.