This post may contain affiliate links. We earn from qualifying purchases. Learn More
On May 18, Paramount Network announced the return of its hit series Yellowstone (2018- ) for another season. Yellowstone Season 5 is set to premiere in two installments on Sunday, November 13, 2022.
This means there are only a few months left to go until we get answers to all our burning questions from last season.
There are certainly a few loose ends that need tying up from Season 4, and we have a feeling fans will not be disappointed.
Although last season didn't end with an overly dramatic cliffhanger, this also means there are several directions the show might go in.
From Jamie becoming a new villain, to the Yellowstone empire ending as we know it, many things could happen in Yellowstone Season 5.
1. Jimmy And Emily Tie the Knot
According to Paramount Network, Jefferson White and Kathryn Kelly have recently been promoted to series regulars. This means they will be returning in Yellowstone Season 5 in the roles of Jimmy and his fiancée Emily.
There's no doubt fans want to see more of the lovebirds and what they get up to in Texas. While it's possible the engaged couple will tie the knot in the new season, the wedding might be reserved for the upcoming spinoff 6666.
However, even if we won't see them at the altar just yet, the couple will certainly be preparing for their big day in Season 5.
Fingers crossed the characters get plenty of screen time to warm our hearts in between the murderous scenes of the show.
Related: Who Owns 6666 Ranch? 4 Sixes Ranch History, Size & Facilities
2. Beth And Rip Officially Adopt Carter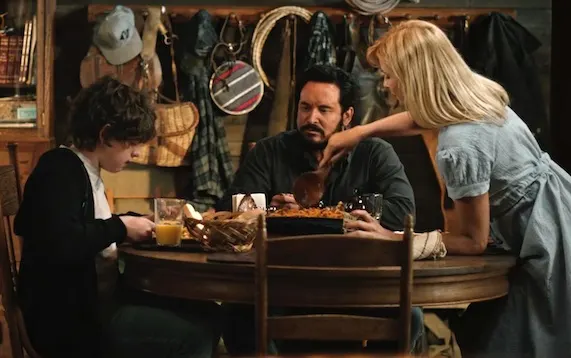 While Beth and Carter had their fair share of clashes, the two sort of made up at the end of Season 4. With Rip slowly warming to the boy as well, adoption could be the next step for the newlyweds.
However, we also don't know if Carter is telling the truth about not having any family. As TV Line pointed out, a relative could easily appear out of the blue to drag the boy out of the mess he's gotten himself into.
It would be even more scandalous if this mysterious someone turned up as Beth and Rip are getting ready to sign the adoption papers.
We'll just have to wait and see what Taylor Sheridan's brilliant writing brings to the screen.
3. The Yellowstone Empire Ceases to Exist
This storyline might sound gloomy and apocalyptic, but we have good reason to believe it's a potential for Yellowstone Season 5.
As it happens, the prequel series 1883 has already hinted at the fate the Yellowstone empire might encounter fairly soon.
In the series fianle, John's ancestor James Dutton meets a Crow elder who recommends a spot in Paradise Valley for burying his daughter. However, the Native also warns about the consequences of settling in the valley:
"But you know this: that in seven generations, my people will rise up and take it back from you."
Having other priorities at the time, James responds:
"In seven generations, you can have it."
If James Dutton is indeed John's great-great-grandfather, as the actor confirmed, then Tate is the 7th generation in the Dutton family. This would also explain the meaning of Kayce's vision from the end of Yellowstone Season 4.
"I saw the end of us"
When Monica questioned Kayce about his vision quest, he responded with "I saw the end of us". Since no hints are given in Yellowstone as to what this means, fans speculate it might be the end of Monica and Kayce.
However, in light of 1883, his vision might forbode a dire future for the entire Dutton family. If this is the case, we can be sure that the Duttons will fight until the last drop of their blood against their impending doom.
Also read: What Did Kayce See in His Vision? All 5 Visions Explained
4. Monica and Kayce Split Up For Good
Despite the prediction from 1883, there is still a possibility that Kayce's vision was only about himself and his wife. Not to mention the return of Avery might also drive a wedge between the couple.
That said, Kayce and Monica have already made it through many challenges in their marriage. While there are many fans who would like to see Monica go, they might just pull through once more.
Let's also not forget that Monica is expecting baby #2, whose arrival could patch things up between the bickering couple.
Whether a second child will be enough to get their marriage back on track, we shall see.
Related: Who is Kelsey Asbille? Actor Who Plays Monica Dutton
5. Jamie Becomes the New Villain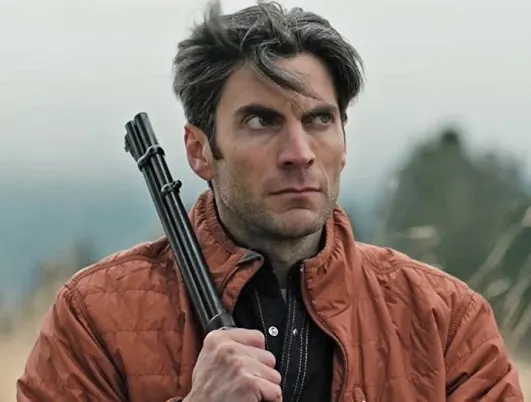 When Beth learns Jamie had something to do with the attacks on her family, she confronts him in his office. At gunpoint, Jamie confesses that his biological father Garrett Randall was behind the assassination attempts.
Beth then presents Jamie with three options: either she tells her father and Rip, or Jamie can kill Randall.
Trying to save his own skin, Jamie shoots his father and disposes of the body at a train station. However, Beth catches him in the act and takes a photo of Jamie and the body.
And so, everything Jamie has worked for in his life is instantly destroyed. Or so fans are led to believe.
However, it is questionable whether Beth's picture has any real power. Firstly, it is unclear what exactly is going on in the photo, and secondly, it makes Beth an accessory to murder.
Jamie, on the other hand, has plenty of evidence that could bring the Duttons down in court.
Should he decide to, Beth's plan could easily backfire, and Jamie might become a dangerous enemy of the Duttons.
Also read: Why Does Beth Hate Jamie on Yellowstone?
6. John and Summer Become an Item
There are rumors that John Dutton and Summer's romance might become more than just a fling in Yellowstone Season 5.
Summer Higgins first crossed paths with John in Season 4 when she was leading a protest outside the Livestock Association offices.
After getting arrested, John bails her out and invites her to the Yellowstone Ranch. The following morning, Summer runs into Beth in the kitchen who threatens her with a knife.
It is clear from their conversation that Summer and John hooked up the previous night.
Despite John's warnings, Summer continues to lead protests and gets arrested again. This time, however, the judge is inclined to keep her behind bars.
In an interview with Entertainment Weekly, Summer's actress Piper Perabo shared the events might bring her character and John closer together.
"The love story is kicking into gear on Yellowstone," she revealed. "We're turning up the heat. It's been a hard couple of years, let's turn up the heat for a minute."
What do you think of our Yellowstone Season 5 predictions? What are your predictions for the new season? Let us know in the comments below!
Also read: