This post may contain affiliate links. We earn from qualifying purchases. Learn More
If you are a fan of Yellowstone then you are in luck, as the show has multiple prequels, spin-off shows and a sequel in the makings. Each one will take a new look into the Yellowstone universe.
Yellowstone has four spin-offs, prequel and sequel shows. 1883 and 1923 are prequel shows set generations before Yellowstone, whereas 6666 is a spin-off show set at the same time as Yellowstone.
An untitled sequel series is also set to debut in December 2023 with Matthew McConaughey expected to star. While 1883 and 1923 are out, 6666 is yet to be released.
There are also three other prequel shows Taylor Sheridan has planned – Lawman: Bass Reeves, and two others featuring other Dutton generations.
Just like Yellowstone, 1883, 1923, and 6666 will all be created by Taylor Sheridan. A real-life cowboy, Sheridan works hard to ensure his shows are authentic as possible.
In addition to the spinoff series that are already released or confirmed, Sheridan is said to be in the works of two new prequels. One takes place in the 1940s, recently announced as 1944 and the other will be set in the 1960s.
Kurt Russell is also rumored to be taking on a lead role in a Yellowstone spinoff. However, it is unknown what series this will be.
Yellowstone Spin-Off and Prequel Shows Release Dates
So far, the Yellowstone universe has given us Yellowstone (2018-present), 1883 (2021-2022), and 1923 (2022-present). However, Taylor Sheridan still has plenty more coming with the release of the upcoming untitled series in December, 6666, Lawman: Bass Reeves, and 1944.
Though there is no official news, there is a chance five Yellowstone universe shows will come out in 2023 and potentially early 2024. Those are Yellowstone season 5 part 2 (after which the series will be ending), the currently untitled sequel series, 1923 season 2, 6666, and Lawman: Bass Reeves.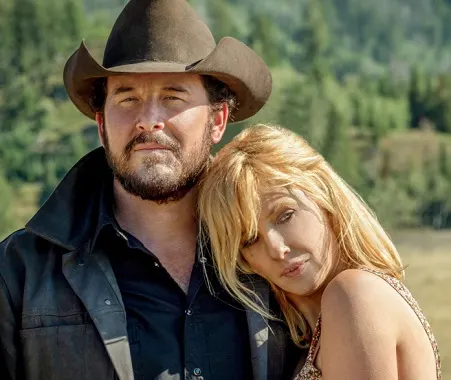 Part two of Yellowstone Season 5 and 1923 season 2 are likely currently filming.
Lawman: Bass Reeves began production in October 2022. It is currently unclear what stage of production 6666 and 1944 are in.
| Series | Release Date |
| --- | --- |
| Yellowstone Season 5 Part 2 | November 2023 (Confirmed) |
| Untitled Sequel Series | December 2023 (Confirmed) |
| 1923 Season 2 | Late 2023 – Early 2024 |
| 6666 | Late 2023 – Early 2024 |
| Lawman: Bass Reeves | Fall 2023 (Confirmed) |
| 1944 | 2024 |
Learn more about each series below. We do not currently have any information on the untitled sequel series debuting in December, 2023.
1883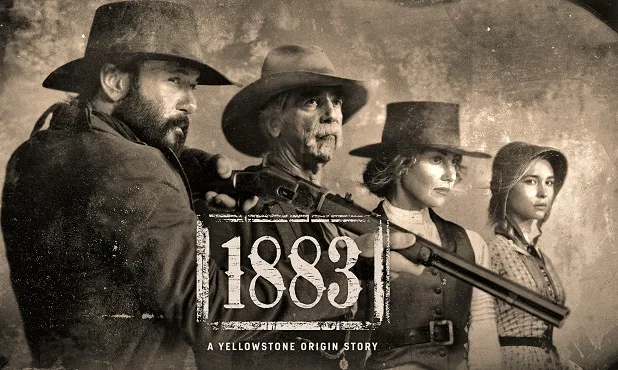 1883 is a Yellowstone prequel show that premiered in December 2021 and featured 10 episodes. The show follows the origins of how the Dutton family got their land and founded the Yellowstone Dutton Ranch.
James Dutton, his wife Margaret, and children Elsa and John, flee their life of poverty in Tennessee to get a fresh start.
The family travels to Forth Worth, Texas, where they join a European immigrant caravan headed to Oregon.
The caravan is led by Pinkerton Agency agent, former Union captain Shea Brannan, and his crew. Across the journey, the wagon train faces many hardships as the Great Plains are unforgiving.
After tragedy strikes the Dutton family, they decide to settle in Montana to establish what would eventually become the Yellowstone Dutton Ranch. It is the beginning of the Dutton's story at their coveted ranch.
Lawman: Bass Reeves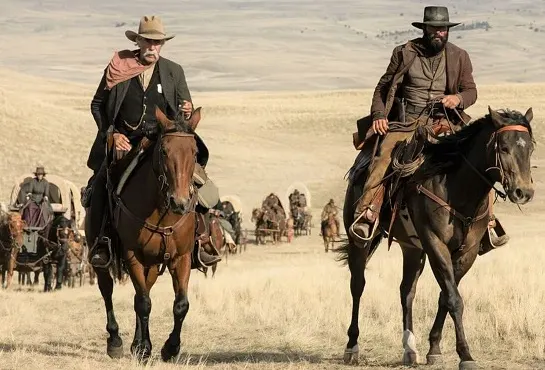 Lawman: Bass Reeves is set to be released in the fall of 2023 and will feature six episodes that will air on Paramount+.
The series began filming in Texas in October 2022. Lawman: Bass Reeves is not a continuation of 1883 but instead a whole new story. It is unclear if the series will feature the Dutton family at all.
The series will follow the life of real-life lawman Bass Reeves. Reeves was the first black deputy of the U.S. Marshals to serve West of the Mississippi River. He was capable of speaking several Native American languages and arrested over 3,000 outlaws during his career.
Reeves is also said to be the inspiration for the beloved western series The Lone Ranger. David Oyelowo will take on the lead role of Bass Reeves.
Other cast members include Dennis Quaid, Shea Whigham, and Yellowstone's very own Cole Hauser, who plays Rip Wheeler.
1923 Season 2
The next chapter in the story of the Dutton family is the Yellowstone prequel series 1923. While the series was first announced as 1932, the name was later changed to 1923.
1923 follows the next two generations of the Duttons as they navigate life through the early 20th century.
The show deals with many struggles of that time, including drought, lawlessness, cattle theft, and prohibition. All this occurs under the cloud of Montana's great depression, which predated the nation by nearly a decade.
The show takes place not only in Montana but Africa as well where Spencer Dutton is working as a hunter. The series is set to be a follow-up to 1883.
1923 premiered in December 2022 and is available to watch on Paramount+. The series stars Harrison Ford, Helen Mirren, James Badge Dale, Jerome Flynn, Jennifer Ehle and Robert Patrick.
1923 has already been renewed for season 2. It is set to include eight episodes just like the first season.
6666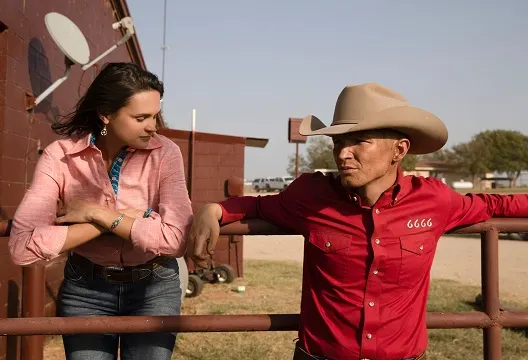 There is no official confirmation as to when 6666 will premiere, however, many sources speculate the series will air in late 2023 or early 2024.
Currently, there is no information available as to what stage of production 6666 is in. There is no indication as to how many episodes the series will have but some predict that there will be 10.
Unlike the other Yellowstone spinoffs, 6666 is set to air on the Paramount Network.
The show will follow the legendary Four Sixes Ranch in Texas, which still operates today as it did two centuries ago. The ranch is home to world-class cowboys and some of the finest horses and cattle in the nation.
Rumors are going around that 6666 will star Yellowstone's very own Jimmy Hurdstram (Jefferson White) and Walker (Ryan Bingham).
There is also a good chance that Jimmy's fiance, Emily (Kathryn Kelly), will also be in the show.
1944
The newest addition to the world of Yellowstone is 1944. There is no confirmation yet as to when 1944 will premiere, but it likely won't be until late 2023 or early 2024.
At the moment, very little is known about the production of 1944. The series was announced on February 5, 2023, by Tom Prince, the executive vice president of 101 Studios. According to Prince, the series is already in the works.
There is no information available yet as to the plot of 1944. However, it is likely to follow the Duttons as they navigate life through the hardships brought on by WWII.
No cast has been revealed yet for 1944. However, there is the possibility that Kurt Russell could be taking on the lead role.
Taylor Sheridan Is Also Planning Another Yellowstone Prequel Series
In addition to 1944, Taylor Sheridan has hinted at the potential of another prequel taking place in the 1960s. Sheridan wants a series on every Dutton generation from 1883 to modern-day Yellowstone.
While little information is revealed about the potential series, it will likely deal with the struggles the Duttons faced on the ranch during the 1960s while also intertwining with current events of the time.
In the series, we would likely get a deeper look at the Dutton family tree. There is a good chance we would learn about John Dutton's parents while seeing them run the ranch.
The 1960s show would also likely give viewers a look at John's childhood. Fans could finally learn more about his childhood.
Kurt Russell is Leading a New Yellowstone Spin-Off
Recent rumors also reveal that Kurt Russell is also said to be joining the world of Yellowstone. He is said to be the lead man for a new spin-off series.
As of now, it is unclear what series Russell will be joining. There is a chance he could be taking on a lead role in 1944 or the 1960s series. According to Giant Freakin Robot, Russell will not be starring in 6666.
There is also the possibility that Russell may be joining a whole new series that has not been revealed yet. It is clear that Sheridan is ambitious and could very well already be planning another Yellowstone spin-off featuring Russell.
Read more: See Inside Kevin Costner's Incredible Ranch in Colorado