Our readers support us. This post may contain affiliate links. We earn from qualifying purchases. Learn More
Since first premiering in 2018, Yellowstone has grown vastly in popularity. Fans simply can't get enough of the Dutton family and their historic Montana ranch.
After the success of the most recent prequel, 1923, fans are eagerly awaiting more Yellowstone spinoffs.
Fortunately, 2023 will bring more of the Duttons to the big screen with new spinoffs and more seasons of your favorite ranching family.
This year, fans will get more of Yellowstone with the second half of season 5 returning. In addition, 2023 will also likely bring season 2 of 1923, 6666, and 1883: The Bass Reeves Story.
Yellowstone Spin-Off and Prequel Shows Release Dates
So far, the Yellowstone universe has given us Yellowstone (2018-present), 1883 (2021-2022), and 1923 (2022-present). However, Taylor Sheridan still has plenty more coming with the release of upcoming series 6666, 1883: The Bass Reeves Story, and 1944.
Though there is no official news, there is a chance four Yellowstone universe shows will come out in 2023. Those being, Yellowstone season 5 part 2, 1923 season 2, 6666, and 1883: The Bass Reeves Story.
Part two of season 5 of Yellowstone is likely currently filming and 1923 season 2 is set to start filming in the spring of 2023.
1883: The Bass Reeves Story began production in October 2022. It is currently unclear what stage of production the 6666 and 1944 are currently in.
Yellowstone and its prequels and spin-off shows predicted release dates:
Yellowstone Season 5 Part 2 (Summer 2023)
1923 Season 2 (Late 2023- Early 2024)
6666 (Mid-Late 2023, Potentially Early 2024)
1883: The Bass Reeves Story (Late 2023 – Early 2024)
1944 (2024)
Learn more about each series below.
Yellowstone Season 5 Part 2
Yellowstone season 5 part 2 is set to release in the summer of 2023. While there is no official release date for the return of the neo-Western drama, it will feature six episodes airing on the Paramount Network.
As of now, there hasn't been much news about the production of part 2 of season 5. While it is likely that part 2 is filming, conflicts with Kevin Costner's schedule may be causing some delays.
According to reports, Costner only wanted to shoot the second half of season five in just one week. There is even the possibility he could leave the show due to scheduling conflicts, which could put the future of Yellowstone up in the air without its lead man.
There is a lot at stake for the second part of season 5. Jamie is conspiring with Market Equiates to bring down his family's dynasty and he is planning to impeach his father. In the meantime, Beth is trying to bring down Jamie once and for all.
John is trying to juggle his job as governor while also dealing with problems on the ranch. The U.S. Fish and Wildlife Park officers are after John for the deaths of two endangered wolves. In addition, the ranch had to move its cattle to Texas to avoid a bacterial disease, a decision that could prove to be very costly.
Also read: Will There Be a Yellowstone Season 6?
1883: The Bass Reeves Story
While there is no official release date yet for 1883: The Bass Reeves Story, the series is predicted to premiere in late 2023, possibly early 2024. 1883: The Bass Reeves Story will feature six episodes that will air on Paramount+.
The series began filming in Texas in October 2022. 1883: The Bass Reeves Story is not a continuation of 1883 but instead a whole new story. It is unclear if the series will feature the Dutton family at all.
The series will follow the life of real-life lawman Bass Reeves. Reeves was the first black deputy of the U.S. Marshals to serve West of the Mississippi River. He was capable of speaking several Native American languages and arrested over 3,000 outlaws during his career.
Reeves is also said to be the inspiration for the beloved western series The Lone Ranger. David Oyelowo will take on the lead role of Bass Reeves.
Other cast members include Dennis Quaid, Shea Whigham, and Yellowstone's very own Cole Hauser, who plays Rip Wheeler.
1923 Season 2
1923 season 2 is likely to premiere in late 2023 or early 2024, however, there is no official release date. If it follows in the footsteps of season 1, then we can anticipate a December 2023 premiere. However, there is no indication if it will.
Season 2 of 1923 will feature eight episodes that will air on the streaming service Paramount+. Reports say that filming for season 2 will begin during spring 2023.
In season 2 of 1923, we can expect to see the Duttons continue to fight for their ranch so it doesn't end up in the hands of Donald Whitfield and Banner Creighton. In addition, we will hopefully see Spencer and Alexandra arrive in Montana after they were forced to go their separate ways on their journey to America.
We will also likely see more of Teonna Rainwater, as she makes her way to safety down South. There is even the possibility we will see her storyline cross over with the Duttons.
Also, take our 1923 TV series quiz.
6666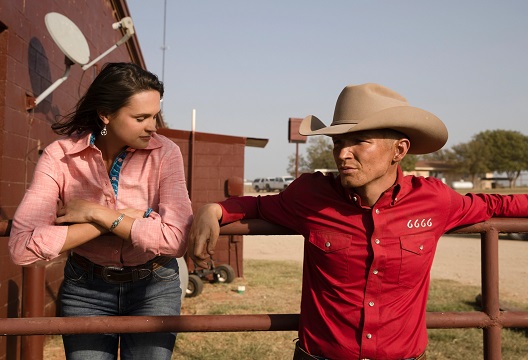 There is no official confirmation as to when 6666 will premiere, however, many sources speculate the series will air in mid to late 2023. There is also the possibility the show won't premiere until sometime in 2024.
Currently, there is no information available as to what stage of production 6666 is in. There is no indication as to how many episodes the series will have but some predict that there will be 10.
Unlike the other Yellowstone spinoffs, 6666 is set to air on the Paramount Network.
The show will follow the legendary Four Sixes Ranch in Texas, which still operates today as it did two centuries ago. The ranch is home to world-class cowboys and some of the finest horses and cattle in the nation.
Rumors are going around that 6666 will star Yellowstone's very own Jimmy Hurdstram (Jefferson White) and Walker (Ryan Bingham).
There is also a good chance that Jimmy's fiance, Emily (Kathryn Kelly), will also be in the show.
The Yellowstone universe is also set to get some new stars joining in. Both Matthew McConaughey and Kurt Russell are said to be joining Sheridan's 'Yellowstone-verse.'
Some reports say that McConaughey will be starring in the lead role of 6666. There is also the chance that Russell may be taking on the role as well.
1944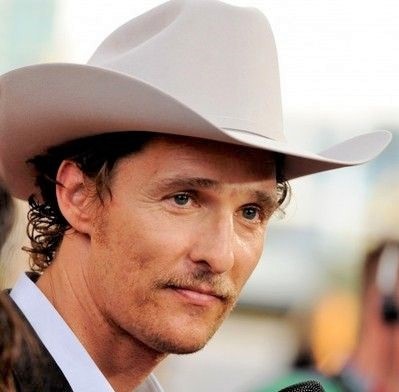 The newest addition to the world of Yellowstone is 1944. There is no confirmation yet as to when 1944 will premiere, but it likely won't be until 2024 at the soonest.
At the moment, very little is known about the production of 1944. The series was announced on February 5, 2023, by Tom Prince, the executive vice president of 101 Studios. According to Prince, the series is already in the works.
There is no information available yet as to the plot of 1944. However, it is likely to follow the Duttons as they navigate life through the hardships brought on by WWII.
No cast has been revealed yet for 1944. However, there is the possibility that Matthew McConaughey or Kurt Russell could be taking on the lead role.
Also read: Is Kevin Costner Leaving Yellowstone? Exit Reports Explained