This post may contain affiliate links. We earn from qualifying purchases. Learn More
For the Duttons, there is nothing more important than defending their family and generational land.
The Yellowstone Dutton Ranch has been a part of the Dutton family for decades and they plan to keep it that way for decades to come.
Between Yellowstone, 1883, and 1923, we have been able to learn more about the Dutton lineage. However, there is still much that remains a mystery.
Based on the information from the three series, we can do our best to break down the Dutton family tree into seven generations. However, without all the information on the Duttons, there is still much that can change in the family tree.
For example, we don't know who John Dutton II's parents were or who his wife was. We also don't know very much about Jamie's family history.
Below are eight mysteries we still don't know the answer to in Yellowstone, 1923, and 1883.
Who is John Dutton's Mother?
While John Dutton III's dad is John Dutton II, we still do not know who his mother is. John II made an appearance in a flashback scene during season 2 of Yellowstone. However, we have never seen John III's mother nor do we know her name.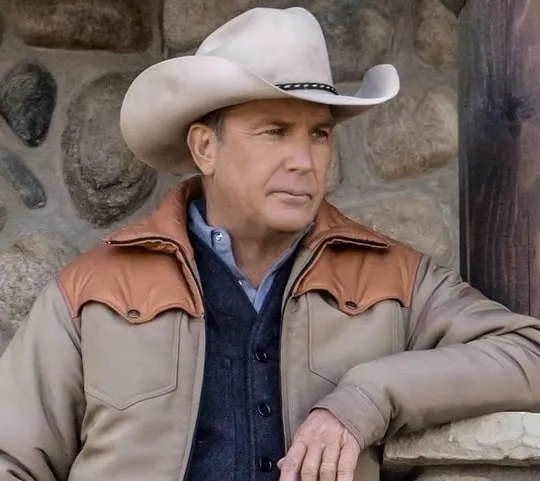 John II was likely alive sometime between the 1920s or 1930s to the 2010s. We do not know anything about when John III's mother was born or when she died.
While John III's mother still remains a mystery we learn in season 5 of Yellowstone that he had a younger brother named Peter. Peter died just 18 hours after he was born due to a heart defect.
Who are John Dutton's Grandparents?
Another mystery surrounding John Dutton III is who his grandparents are. There are many theories about who they could be but as of now, their identity is unknown.
Some fans speculated that John II was the son of John Sr and Emma Dutton. However, season one of 1923 disproved this theory as John Sr and Emma both died, leaving behind only one son, Jack.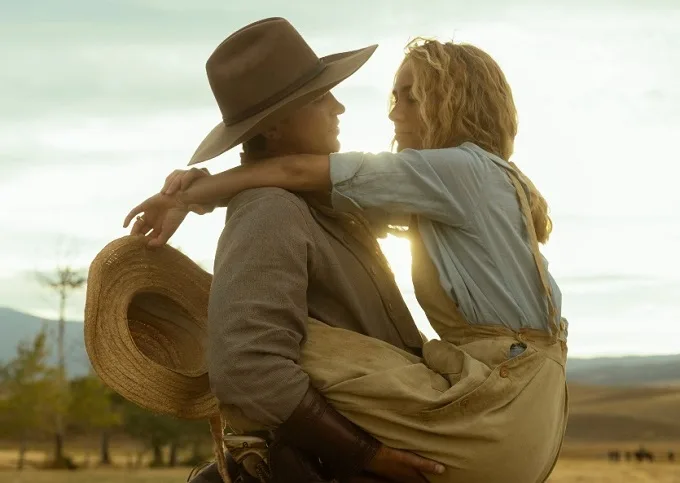 Most likely, John II is the son of Jack and Elizabeth or Spencer and Alexandra. In 1923, Elizabeth gets pregnant but has a miscarriage shortly after. While she worries she may not be able to bear children, we do not know if there is any truth behind this.
There is also a chance that Alexandra is pregnant as well. In the season finale of 1923, Alexandra experiences nauseous aboard the ship to London. While this may just be seasickness, she has not experienced it before in the series despite her extensive travel by ship.
Is Jamie's Biological Mother Actually a Dutton?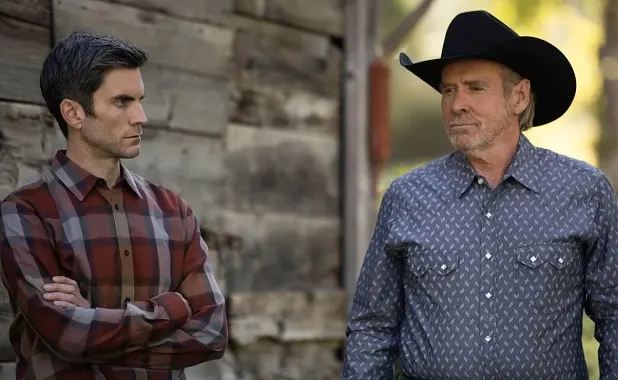 While we know that Jamie Dutton's biological mother was named Phyllis Randall, we don't know very much about who she was. According to Jamie's father Garrett, his mother was a drug addict who sold her body for drugs.
Some fans theorize that Phyllis could have actually been a Dutton herself, which is why John adopted Jamie after her death. She could potentially be his estranged sister or even his cousin.
Others believe that Phyllis could have possibly been related to John's wife Evelyn. Since we don't know Phyllis's maiden name, there is no way of knowing yet if she is related to John or Evelyn.
Who are Ned and Chance Dutton?
In season one of Yellowstone, we are given glimpses of Ned and Chance Dutton's gravestones during Lee Dutton's funeral. John even takes a moment to remember Ned during the service.
However, we do not know who Chance and Ned Dutton are or how they fit into the Dutton family tree. A common theory going around is that Ned Dutton is likely a nephew of James Dutton from 1883. Also, many speculated that Chance Dutton is another of James Dutton's nephews.
While the gravestones are partially blocked by grass, the date on Ned's gravestone is identified as March 16, 1863.
James's sister Claire died in 1883 leaving behind no living children as her only adult child Mary Abel, who also died in 1883. This would make it unlikely that any of Claire's children are buried on the ranch since none of them died in Montana.
In addition, James's brother Jacob and his wife Cara have no kids, so Chance and Ned can't be their children. This essentially rules out the theory that Ned and Chance are the nephews of James Dutton unless he has another brother we don't know about.
There is another theory on Reddit that fans of the series suspect that they were the eldest sons of Margaret and James that died at a young age.
The gravestones could have been erected out of memory, with Ned and Chance never actually stepping foot on the ranch.
Chance could potentially be the child of Elizabeth and Jack or Spencer and Alexandra. He could even be an uncle of John III since his birth and death dates are unknown.
Also, see our incredible Dutton family tree graphic.
Who is Patience Dutton?
In season 5 of Yellowstone, we are introduced to yet another unknown Dutton, Patience. Patience Dutton's gravestone is shown in the Dutton family cemetery, as Summer and Monica explore the ranch.
According to the tombstone, Patience Dutton was born in 1931. Her death date appears to be either in the 1980s or 1990s.
Being born in 1931, Patience is likely the daughter of Elizabeth and Jack or Spencer and Alexandra.
Who is Micheal Dutton?
Another name that is seen in the Dutton family cemetery is Micheal Dutton. Micheal's birth date is listed as August 16, 1910.
Since Micheal was born in 1910, it is most likely that his parents were John Sr. and Emma, making him the younger brother of Jack. However, with holes in the family tree, there is no way to know for sure who Micheal's parents are.
Does Teonna Rainwater Have a Connection to the Duttons?
Throughout 1923, we learned about Teonna Rainwater, however, her storyline never intertwined with the Duttons. Many fans speculate that Teonna's storyline will meet up with the Duttons in season 2 and that she is somehow related to the family.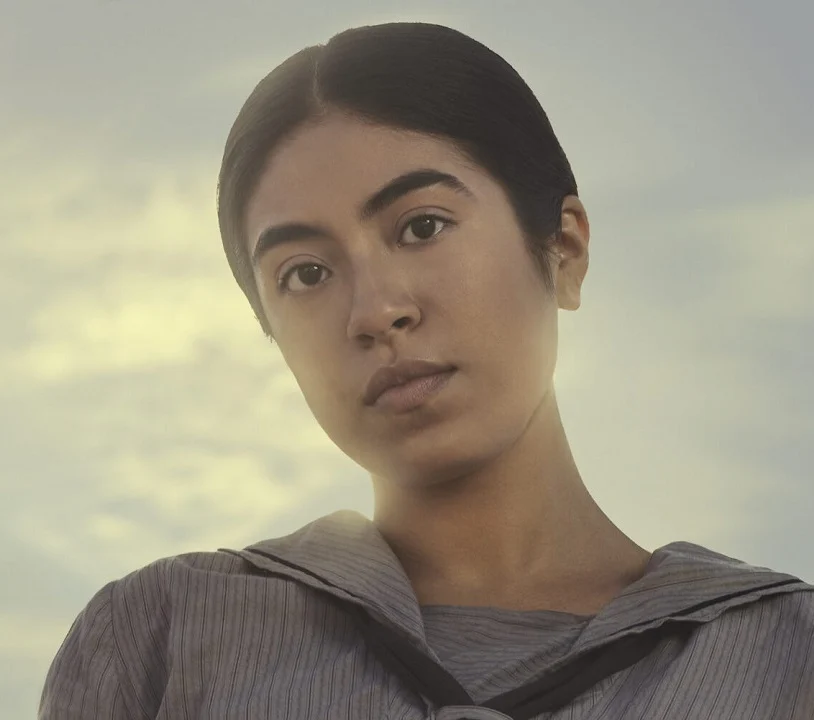 While it is likely that Teonna is an ancestor of Thomas Rainwater, such as his grandmother, some believe she has a connection to the Duttons as well.
Fans theorize on Reddit that Teonna is directly related to Jamie Dutton. They think that Jack may become a widow and have a child with Teonna.
Other theories suggest Spencer's child and Teonna's child will have a kid together who will be Jamie's grandparent.
Also read: What Tribe is Teonna Rainwater From
Who Started the Train Station?
One of the biggest secrets of Yellowstone Dutton Ranch is the train station. The train station is a remote location where the Duttons dispose of the bodies of their enemies.
The train station is located past the Montana border into Wyoming. It is said to have been in the Dutton family for generations. However, there is no clear indication as to when it began.
However, some fans think that the origins of the train station go back to James or Jacob Dutton. In 1923, Jacob hints at what could be the train station.
When talking to Sherriff McDowell, Jacob says that Banner's men are rotting inside the Wyoming border. Though there is no confirmation yet, Jacob could be referring to the train station.
Also read: 30 Best Yellowstone Universe Characters, Including 1923 and 1883