Our readers support us. This post may contain affiliate links. We earn from qualifying purchases. Learn More
Kevin Costner has played the gritty and tough John Dutton since season one of Yellowstone.
As the patriarch of Yellowstone Dutton Ranch, he does whatever it takes to protect his valuable land from others.
Since first premiering in 2018, Yellowstone has become the most-watched series on cable television. The series has grown so widely popular that it has even gained spinoff shows.
Yellowstone is currently in its fifth season. The show had its midseason finale on January 1, 2023, and is set to return during the summer of 2023.
However, the future of Yellowstone may be in jeopardy as there are reports that Kevin Costner could be stepping down from his role as John Dutton.
Is Kevin Costner Leaving Yellowstone?
According to reports, season five of Yellowstone may be the last for Kevin Costner. Due to scheduling issues, Costner may be departing from the show.
According to Deadline, there has been some tension and scheduling issues between Costner and show creator Taylor Sheridan.
The Deadline publication stated, "the crux of the issue with the original Yellowstone series involves star Kevin Costner and disagreements over shooting schedules."
Costner supposedly limited himself to 65 days of filming for Yellowstone season five, only wanting to do 50 days for the first part of the season.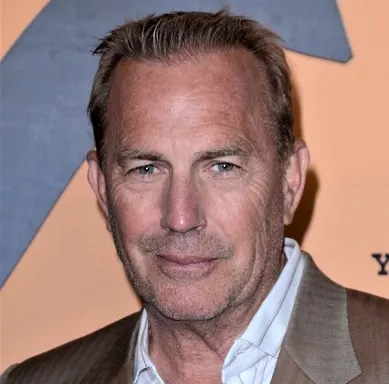 Allegedly, Costner only wanted to shoot the second half of season five in just one week. This proved to be a problem as it is simply not enough time to film all of his scenes.
Just this year, Costner took home the Golden Globe for Best Actor in a Drama Series for his role as John Dutton on Yellowstone. However, despite his wide success on the show, Costner wants to focus the majority of his time outside of filming Yellowstone.
Currently, Costner is working on his own multi-part western epic, Horizon. Costner serves as the co-writer, producer and director of the upcoming film also while starring in it as well.
A spokesperson for Paramount Network said to Deadline, "we have no news to report. Kevin Costner is a big part of Yellowstone and we hope that's the case for a long time to come."
"Thanks to the brilliant mind of Taylor Sheridan, we are always working on franchise expansions of this incredible world he has built. Matthew McConaughey is a phenomenal talent with whom we'd love to partner."
Deadline added, "we are told Paramount Network has declined Costner's most recent proposal and instead has made the decision to move on to the other show."
Matthew McConaughey and the Future of the Yellowstone Universe
While there is no official confirmation as to whether or not Costner will be leaving Yellowstone or not, his exit from the show would have a big impact on the hit Western series.
While there is no news if this is the last season of Yellowstone, it very well could be if Costner parts ways.
However, that does not mean an end to the Yellowstone universe. In fact, Matthew McConaughey has reached out to Taylor Sheridan to work together.
While there is the possibility that McConaughey would replace Costner in Yellowstone, it doesn't seem likely. There is talk that McConaughey will take the lead role in a new Yellowstone spinoff.
"Matthew and Taylor are fans of each other's work and have been speaking about ways they can work together," a source told People magazine.
So far, there are two Yellowstone prequel series, 1883 and 1923. In addition, there are also two spinoffs in the work, 6666 and 1883: The Bass Reeves Story.
Sheridan is also considering two more Yellowstone prequel series, one set in the 1940s and one set in the 1960s.
While the future of Yellowstone seems unclear, there seems to be no slowing down Sheridan with further expanding the story of the Duttons.
As for now, we can only wait to see what lies ahead for the future of Yellowstone and whether Costner will still be a part of it. However, with McConaughey reportedly joining the Yellowstone universe that could only mean there are exciting things ahead for the Dutton's story.