Our readers support us. This post may contain affiliate links. We earn from qualifying purchases. Learn More
Quickly growing into one of the most popular shows, Yellowstone is loved for its incredible acting, nail-biting drama, and gorgeous scenery.
The show is full of well-written characters that are complicated, powerful, and passionate. There is no doubt that people have formed strong opinions about many of the show's characters.
Below we have ranked the best Yellowstone characters from least to most popular.
Beware, there may be some spoilers ahead!
20. Mia
Fiesty barrel racer Mia competes on the rodeo circuit. At first, she was well-liked by fans for being there for her love interest Jimmy when he was in the hospital.
However, when she became the reason Jimmy had to go back to the hospital, she lost quite a few brownie points among fans. After Jimmy broke up with her, she did not react well when he got a new girlfriend, attacking Jimmy and his new beau.
19. Willa Hayes
As the CEO of Market Equities, Willa Hayes is focused on buying land in Montana to open a new airport. Smart and cunning, she quickly becomes a foe of Beth
Her character adds a formidable presence to the show. However, she ends up getting sacked as CEO when she gets accused of workplace harassment by 'Jane Doe.' Her downfall undoubtedly occurs because of Beth's ruthlessness.
18. Emily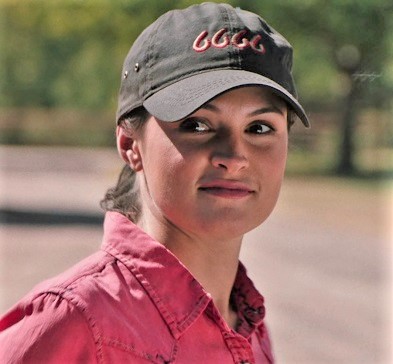 Emily is a veterinarian that works at 6666 Ranch. She quickly hits it off with ranch hand Jimmy and the two soon become inseparable.
Jimmy and Emily's love blossoms and the couple soon become engaged. She stays by Jimmy's side no matter where he goes.
17. Lynelle Perry
Lynelle Perry is the governor of Montana who also helps Jamie out as he seeks a career in politics. In season four, she announces that she will be running for Senate.
Lynelle and John have a soft spot for each other as they have a romantic fling. However, Lynelle puts her political aspirations first.
16. Caroline Warner
Caroline Warner certainly delivers on the title of boss. As the new CEO of Market Equities, she fiercely climbed up the corporate ladder.
Naturally, she becomes an enemy of Beth. She is tactful and cunning, bringing about change in her firm.
15. Teeter
Quirky Texas-native Teeter is a bold and fiery ranch hand. With her signature pink hair and spunky personality, she is unlike any other character on the show.
Teeter is just as capable as any other of the ranch hands, as she is a talented rider. She is able to hold herself in a fight, and she isn't afraid to express her feelings or be foul-mouthed.
14. Mo
As the right-hand man of Thomas Rainwater, Mo is a strong, quiet warrior. He is exactly the type of man you would want to have working on your side.
Despite a rough start in life, he has remained resilient. He never misses a beat, whether is hunting down a serial killer or being Rainwater's trusty assistant.
13. Monica Dutton
Monica Dutton is the wife of Kayce and mother of Tate. She spent much of her life living on the Broken Rock Reservation.
Throughout her life, Monica has faced many hardships including losing her brother, her son being kidnapped, and dealing with a serious injury.
Grounded and strong, she cares deeply about her family while constantly juggling the weight of honoring her people and living with the Duttons.
12. Tate Dutton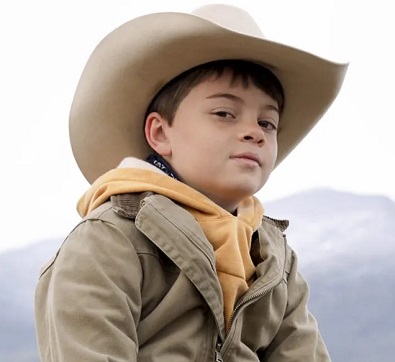 Tate Dutton is the son of Kayce and Monica. He has a great love for the outdoors and ranch life, much in part to his grandfather John.
Though he may be young, he has had some scary life experiences including getting kidnapped by brutal businessmen Malcolm and Teal Beck. He is a tough kid who is capable of handling even the most difficult of experiences.
11. Lloyd Pierce
Lloyd Pierce is the oldest of all the ranch hands at Yellowstone Dutton Ranch. Though he may be the oldest at the ranch, he is still able to keep up with the youngins.
Lloyd has been with the Dutton family through thick and thin. He is a grizzled, veteran cowboy who appears likable on the surface, but you certainly don't want to mess with him.
10. Walker
As a former convicted felon, Walker gets hired on as a ranch hand at Yellowstone Dutton Ranch. He has a knack for causing trouble, which lands him on the wrong side of Rip.
Having lived through several hard times, Walker enjoys expressing his emotions with music. He aspires to be a cowboy and country singer.
Also read: Who is Ryan Bingham? Actor Who Plays Walker on Yellowstone
9. Carter
Carter is one of the youngest characters on Yellowstone. Between growing up in a neglectful home and experiencing abuse in the foster care system, he has a knack for committing petty crimes.
Upon meeting Beth, he gives her a lasting impression, as he reminds her of young Rip. After the two bonded, Beth offers Carter a helping hand when he is in need.
Also read: 20 Yellowstone Trivia Questions For Devoted Fans
8. Jamie Dutton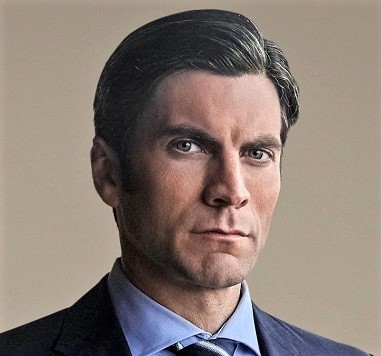 Jamie, the adopted son of John, has a complicated relationship with the Dutton family. Clean-cut and intelligent, he works as an attorney general in a pristine office.
Jamie had a rough start in life, as his father beat his mother to death. However, just when you start to feel sorry for Jamie because of his past tragedies, he goes off and does the unthinkable. He is far from likable as he has done some truly evil things, but he is so good at being bad.
Also read: Why Does Beth Hate Jamie on Yellowstone?
7. Roarke Morris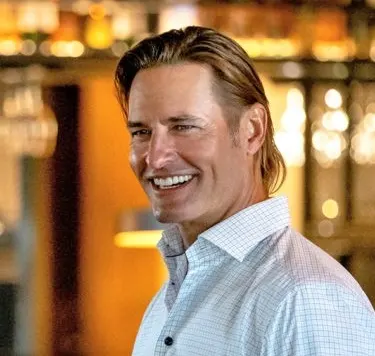 Roarke Morris is a rancher who works for Market Equities. He is a cunning individual who works right alongside Willa Hayes in the plot to turn Montana ranch land into an airport.
Roarke shares witty banter with Beth, who refers to him as the love child of Fabio and Lucille Ball. He, unfortunately, meets quite the unpleasant end from Rip as he and his hired men took their dealings with the Dutton family too far.
Also read: Is Yellowstone Based on a True Story?
6. Jimmy Hurdstrom
Though he may have a knack for finding trouble, Jimmy is one of the most lovable ranch hands. Before coming to Yellowstone Dutton Ranch, he was down on his luck working as a thief and drug dealer after a rough upbringing.
Jimmy often gets injured, as he is prone to being bucked off of horses. He is a funny, heartfelt individual who gets engaged to Emily, a veterinarian at 6666 Ranch.
5. Chief Thomas Rainwater
As chief of the Broken Rock Indian Reservation, Thomas simply wants for his people what is rightfully theirs. He is overall a good, moral man who is ambitious but not violent.
Thomas is a calculated businessman who has come upon wealth as a casino mogul. Instead of just taking back his people's land, he wants to do so with honor.
4. Kayce Dutton
Kayce Dutton is married to Monica and together they have one son, Tate. A former Navy SEAL, Kayce now works as a horseman on his father John's ranch.
Kayce juggles between looking out for his family while rekindling his relationship with his father. He is a likable, compassionate character that is willing to fight for what is right.
Also read: Who is Luke Grimes? Actor Who Plays Kayce Dutton on Yellowstone
3. John Dutton
Gritty, powerful, and relentless, John Dutton is the patriarch of the infamous Yellowstone Dutton Ranch. He is the father of Jamie, Beth, Kayce, and the late Lee.
John carries a lot of weight on his shoulders defending the ranch, even though some of his motives may be questionable. He works hard to preserve the legacy of the family ranch in hopes to pass it down to his children. Though he can be a quite complicated individual, it is hard not to like him.
Also read: 35 Best John Dutton Quotes
2. Beth Dutton
Beth Dutton is not a person you want to make mad. Fierce, loyal, and not afraid to speak her mind, she is inspiring while also quite frankly a bit frightening.
Beth is the daughter of John and the wife of Rip. While she is tough and willing to fight for her family, she does have a soft side she reveals to John and Rip. Beth often struggles with the demons of her past, from losing her mother to the fact she can't bear children.
Also read: 25 Best Beth Dutton Quotes
1. Rip Wheeler
Easily one of the most popular characters of Yellowstone is none other than Rip Wheeler. Loyal, tough, and lovable, he is a ranch hand that is married to Beth.
Rip has a tragic past, as he killed his father after his father killed his mother and brother. After this traumatic experience, John took him into his home to have him work on the ranch. Though Rip is undoubtedly a tough guy, he is also tender and romantic.
Also read: 5 Yellowstone Actors Who are Cowboys in Real Life