This post may contain affiliate links. We earn from qualifying purchases. Learn More
Yellowstone is halfway through the fifth season, with fans eager to see how the season finishes up. The show continues to grow in popularity, with the season 5 premiere drawing in a record 12 million viewers.
The cast of Yellowstone is star-studded, featuring the likes of Kevin Costner, Kelly Reilly, Wes Bentley, and Cole Hauser.
The show has also had some very special guest star appearances and cameos, from country stars to Western legends.
Here are all of the Yellowstone guest appearances and cameos.
Buck Taylor as Emmett Walsh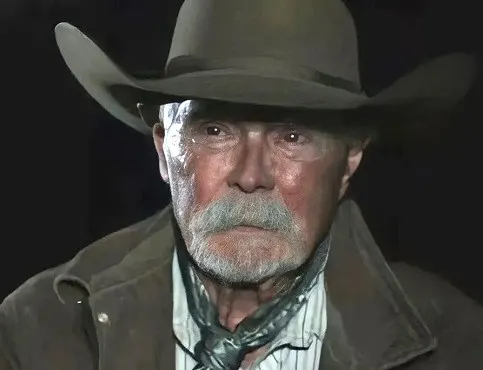 Buck Taylor is an American actor and artist best known for starring in Westerns, especially for his role as Newly O'Brien on Gunsmoke (1967-1975). He was born on May 13, 1938, in Los Angelos, California.
Taylor comes from a family of actors and is a member of the National Cowboy Western Heritage Museum Hall of Great Western Performers.
In Yellowstone, Buck Taylor played Emmett Walsh, a former chairman of the Stockgrowers Association and former chairman of the Montana Fish and Game.
His character is a good friend of John Dutton and a well-respected rancher. Throughout the five seasons of Yellowstone, Taylor made eight appearances.
In season 5, episode 6, Emmett passes away peacefully in his sleep while on a camping trip.
Faith Hill as Margaret Dutton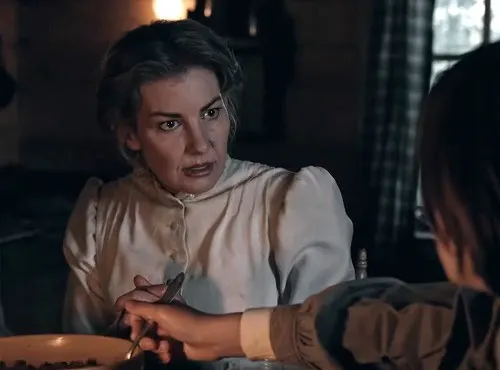 Singer Faith Hill is one of the most successful country artists in the world, selling more than 40 million albums worldwide. Hill was born on September 21, 1967, in Ridgeland, Mississippi.
While Hill is best known for her career as an award-winning singer, she is also an actress as well. Along with her husband Tim McGraw, she starred in the Yellowstone prequel 1883 as Margaret Dutton.
Faith Hill made a guest appearance on Yellowstone as Margaret in a flashback scene in season 4, episode 8.
Tim McGraw as James Dutton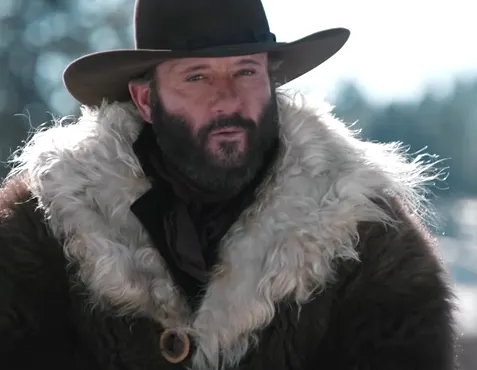 Tim McGraw is one of the best-known names in the country music industry. He was born on May 1, 1967, in Start, Louisiana.
In addition to being an award-winning singer, McGraw, just like his wife, is also an actor. He leads the Yellowstone prequel 1883 as James Dutton.
Tim McGraw made two guest appearances in Yellowstone season 4 in flashback scenes as James. The second of the two scenes shows how James Dutton died.
Also read: Who Is Tim McGraw? Actor Who Plays James Dutton in 1883
Shane Smith & the Saints as Themselves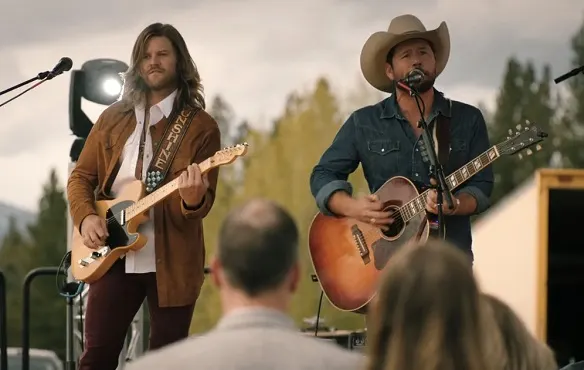 Shane Smith & the Saints is a five-person band that is based in Austin, Texas. Shane Smith heads the band as the vocalist, with Bennett Brown on the fiddle, Dustin Schaefer on lead guitar, Chase Satterwhite on bass and Zach Stover on drums.
The band was first mentioned in Yellowstone season 4 by Taylor Sheridan's character Travis Wheatley. While driving Jimmy to his new job in Texas, Travis exclaims "Shane Smith and the f*ckin' Saints" after hearing their music play on the radio.
In the Yellowstone season 5 premiere, Shane Smith & the Saints made a guest appearance performing at John Dutton's governor's ball.
Zach Bryan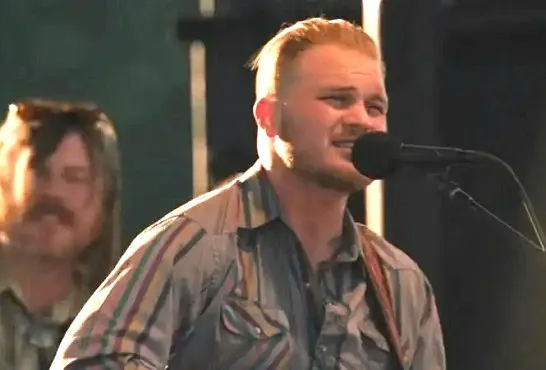 Zach Bryan is an up-and-coming country artist that has already made an impact in the music industry. He was born on April 2, 1996, in Okinawa, Japan, on a military base and grew up in Oologah, Oklahoma.
While Bryan is continuing to make a name for himself in country music, his guest role on Yellowstone was his first TV appearance.
In season 5, episode 7, Bryan performs at a county fair that the ranch hands attend.
Dale Brisby
'Bout fokin' time! @dalebrisby pic.twitter.com/VGA2PC6Kfk

— File No.00000000001 (@TATTOOEDPRESID1) January 3, 2023
Dale Brisby is a rodeo competitor, social media influencer and star of the Netflix series How to Be a Cowboy. He currently has 413K subscribers on his YouTube channel @DaleBrisbyBullRider.
While his cameo was small, it certainly didn't go unnoticed by fans. Dale appeared in the background with a group of cowboys in season 5, episode 8 of Yellowstone at the 6666 Ranch.
Taylor Sheridan as Travis Wheatley
Yellowstone creator Taylor Sheridan has made a cameo appearance in every season of Yellowstone as the character Travis Wheatley. Wheatley is a respected cowboy, professional horseman, horsetrader, and horse trainer from Texas who represents Bosque Ranch
Taylor Sheridan first appeared as Travis Whetaley in Season 1, Episode 5 when John Dutton calls him for advice on purchasing new horses for his ranch.
One notable appearance was in season 4 when John Dutton hires Travis Wheatley to help train horses and ride at Yellowstone Ranch in John's quest to make the ranch a major player in the equine world.
In season 4 Travis Wheatley got much more air time, giving Taylor Sheridan much more exposure and a chance to show off his real-life equestrian skills.
Taylor Sheridan is a passionate horseman and the owner of the famous Four Sizes Ranch in Texas where the Yellowstone spin-off series 6666 will be based at. Ranch hand Jimmy is also based at 6666 Ranch in Yellowstone.
Also read: Who Is Taylor Sheridan? 11 Facts About the Yellowstone Director
Various Famous Horses and Horse Trainers
As an equestrian himself, show creator Taylor Sheridan cuts no corners when it comes to the horses of Yellowstone. He has featured some of the top trainers in the horse industry throughout the series as well as some of the best reining and cutting horses in the world.
Some of the horses to have starred on Yellowstone include Metallic Cat, Dun It Chexinic, Walla Walla Starbuck, Lil Joe Cash, High-Class Trash, Smartly Starstruck, Metallic Memorey, Not My Day Job, and Spookernickerin.
Also read: 11 Famous Horses Used In Yellowstone TV Show
In Yellowstone season 1, famous riders Andrea Fappani and Tim McQuay make appearances showcasing their skills.
Fappani, an NRHA 3X Futurity Champion and an NRHA Five Million Dollar Rider, rides the AQHA reining world champion and NRHA Futurity champion Lil Joe Cash.
World-class trainer McQuay, on the other hand, is aboard Custom Made Gun, The Run for a Million co-champion, and World Equestrian Games bronze and team gold medalist.
In season 2, episode 5, the McCutcheon family and their trainer Tim make an appearance with their champion reining horses.
NRHA professional trainer Matt Mills also makes an appearance too while having some friendly competition at the Yellowstone Dutton Ranch.
Sheridan's own horse trainer Tom Foran appeared in three episodes as a ranch hand. Foran is a world-champion performance horse trainer based out of Santa Clarita, California.
Season 3, episode 8, "I Killed A Man Today" featured several of the greatest Western performance horse trainers such as Bob Avila, Todd Bergen, Corey Cushing, Tracer Gilson, and Kelby Phillips.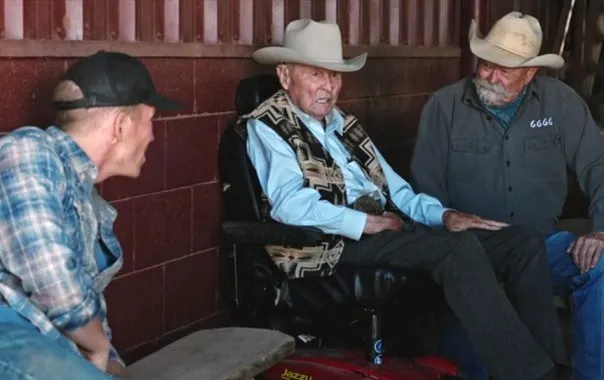 In season 4, episode 5, Jimmy comes across two older cowboys at 6666 Ranch having a conversation. One of the cowboys is actor Barry Corbin and the other is a legendary horse trainer Buster Welch.
Welch was a cutting horse trainer who won the NCHA World Championship four times and the NCHA World Championship Futurity.