Our readers support us. This post may contain affiliate links. We earn from qualifying purchases. Learn More
Yellowstone TV show fans often wonder about the actors who play their favorite characters.
As we watch the relationships on Yellowstone unfold, it is completely normal to wonder about the personal lives of the actors behind them and who they might be dating or married to.
Find out below who 10 of the main Yellowstone cast are either dating or married to.
Kevin Costner is married to Christine Baumgartner
Kevin Costner has been married to Christina Baumgartner since 2001 and the pair have three children together. This is not the actor's first serious relationship, he was previously married to Cindy Silva from 1978-1994, and he also briefly dated supermodel Elle McPherson.
Kevin Costner first married his college sweetheart, Cindy Silva, in 1978, and the pair have three children together. She supported him when he was training to become an actor.
The pair finalized their separation when Costner was filming Tin Cup (1996) in 1994. Costner met his current wife Christine at this time, but the pair did not start dating.
Costner dated several other women following his divorce. He had a child with Bridget Rooney not long after his divorce and dated political activist Brigit Cunningham and Australian supermodel Elle McPherson.
He started a relationship with Christine Baumgartner in 2000, and the pair married in 2001 and have three children together. Christine is a former model and now works as a handbag designer.
Also, read our guide on Kevin Costner. His history, facts, stats, net worth, and more.
Kelly Reilly is married to Kyle Baugher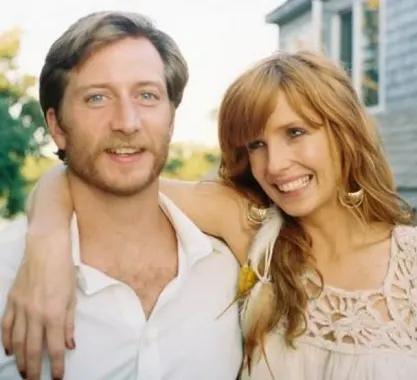 Kelly Reilly has been married to the financier Kyle Baugher since 2012. While it is known that they celebrated their wedding in an outdoor ceremony in Somerset, in Reilly's home country of England, the two keep their relationship private.
Before her marriage, Kelly was engaged to Israeli actor Jonah Lotan from 2007-2009. He is best known for appearing in Hostages (2013-2014), Foyle's War (2002-2015), and as Spenser Wolff in season 5 of 24 (2001-2010).
Reilly was also linked with Guy Ritchie in rumors that circulated around his divorce from Madonna in 2008. But Reilly sued the tabloids and won since the stories were entirely fictional. She has told interviewers that this is part of the reason she is so private with her personal life today.
Also read: Who Is Kelly Reilly? Actor Who Plays Beth Dutton on Yellowstone
Luke Grimes is married to Bianca Rodrigues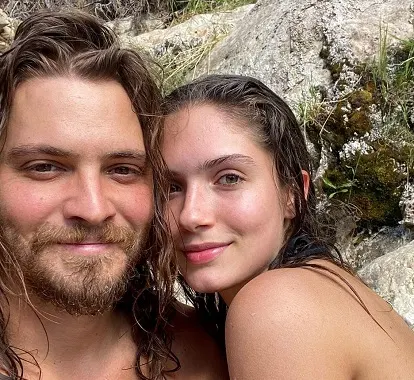 Luke Grimes is married to the Brazilian model Bianca Rodrigues. They appear to have started dating in 2016 and then married in 2018 but did not confirm their relationship on social media until 2019! They live together on a Montana ranch not far from where Yellowstone is filmed.
As well as living it up in Montana, the two are keen travelers of America with their own Airstream travel trailer.
Grimes and his wife don't appear to have children yet, but they do have two adorable Bengal cats, Buck and Zelda, with their own Instagram profile.
Also, read our more in-depth guides on both Luke Grimes and Bianca Rodrigues.
Cole Hauser is married to Cynthia Daniel
Cole Hauser is married to Cynthia Daniel, who played Elizabeth Wakefield on the TV adaptation of Sweet Valley High (1994-1998) alongside her sister Brittany Daniel. The pair have three children together.
On Yellowstone, Cole Hauser plays Rip Wheeler who is in a volatile but loving relationship with Beth Dutton. Hauser's real-life relationship with his wife Cynthia, whom he has been married to since 2006, seems much more stable.
Cynthia retired from acting following Sweet Valley High outside of a few guest appearances alongside her twin sister. She now works as a photographer.
Also, read our more in-depth guide about Cole Hauser and Cynthia Daniel.
Wes Bentley is married to Jacqui Swedberg
Wes Bentley has been married to TV producer Jacqui Swedberg since 2010, and the pair has two children together. He credits fatherhood with turning his life around.
Bentley was previously married to actress Jennifer Quanz from 2001-2009 known for small roles in films such as Get Real (1999) and 21 (2000).
Bentley has openly shared with the press that his first marriage broke down due to serious drug addiction problems that he had to face and overcome. He has been sober since 2009.
He says that Robert Downey Jr sharing his story about overcoming drug addiction helped him overcome his own. This inspired Bentley to share his own story to help others.
Bentley and wife Jacquii now have two children, a son Charles and a daughter Brooklyn. He credits fatherhood with making him a better actor and a better person.
Also read: Who Is Wes Bentley? Actor Who Plays Jamie on Yellowstone
Forrie J Smith is married to Cheryl Richardson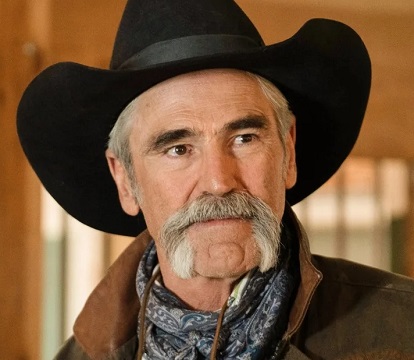 Forrie J Smith is extremely private about his life, but he has been married to Cheryl Richardson since 1994, and the two have one son together.
He also has two granddaughters that call him "Paw Paw" and he has stated in the media that he is extremely proud of the girls.
Also read: Who is Forrie J Smith? 6 Facts About the Lloyd Actor on Yellowstone
Kelsey Asbille is dating William Moseley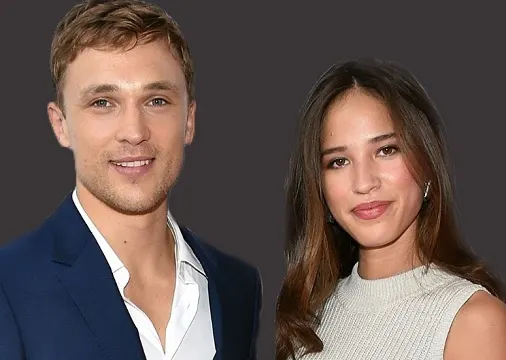 Kelsey Asbille has been dating William Moseley since 2012. The two both have backgrounds as child actors. Kelsey starred on the Disney channel, while British Moseley appeared in The Chronicles of Narnia (2005) films.
The two met while filming the movie Run (2013) in which Mosley played a Parkour runner who used his skills to become a thief, and later a hero when he needed to save his love interest, plated by Asbille.
Kelsey has told the press that she loves binge-watching TV shows that star her British boyfriend, especially The Royals (2015-2018), and that he gave her a painting of the full moon over Yosemite, which is her favorite piece of art.
Also, read our guide on the actress Kelsey Asbille.
Piper Perabo is married to Stephen Kay
Piper Perabo has been married to actor and director Stephen Kay since 2014. He is known for directing Get Carter (2000) and Boobeymen (2005), as well as for featuring on TV shows such as Murder, She Wrote (1984-1996), and Quantum Leap (1989-1993). He is 13 years her senior.
They met when Kay directed Perabo in the spy thriller series Covert Affairs (2010). Kay has also directed a few episodes of the Yellowstone prequel 1883.
Ryan Bingham was married to Anna Axster
Ryan Bingham is the actor who plays Walker on Yellowstone. He was married to aspiring director Anna Axster from 2009-2021, but the two filed for divorce. They have three children together. He starred in her directorial debut in 2015, A Country Called Home (2015).
Also read: How Much Are the Yellowstone Actors Paid?