This post may contain affiliate links. We earn from qualifying purchases. Learn More
Every since Yellowstone first premiered in 2018, the series has grown vastly in popularity. The show has even gained two prequel series, 1883 and 1923, that further tell the history of the Dutton family.
Through Yellowstone, 1883, and 1923, we have gotten many complex well-written characters. Some of these characters we have grown to love, whereas others make our blood boil.
Thanks to show creator Taylor Sheridan, these characters have made for great storylines in the universe of Yellowstone.
Here are the best Yellowstone universe characters including 1923 and 1883 ranked from best to worst based on factors such as likability and importance to the storyline.
30. Garrett Randall (Yellowstone)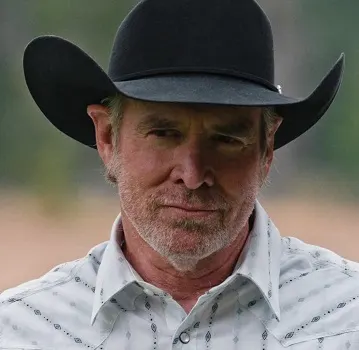 Garrett Randall was introduced in season 4 of Yellowstone as the biological father of Jamie Dutton. He had just been released from prison after serving time for killing Jamie's biological mother.
Eventually, Garrett and Jamie begin to form a relationship, with Garrett even going to say he loves and is proud of Jamie. However, Jamie ends up killing his father after it is revealed he tried to kill the Duttons. Garrett's addition to the series added an interesting aspect to Jamie's story.
29. Tate (Yellowstone)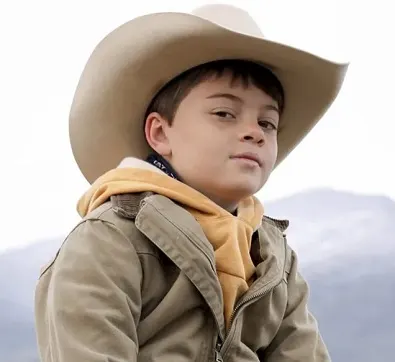 Tate Dutton is the son of Monica and Kayce. Though he is young, he has already been through a lot as he was kidnapped by enemies of the Duttons. Tate is brave and despite all he's gone through he still always wants to be there for his family.
28. Carter (Yellowstone)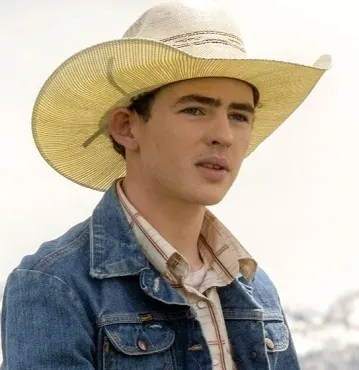 Carter is a young man who meets Beth at the hospital right before he come an orphan. He had a rough upbringing and often gets in trouble, however, he finds a new home with Beth and Rip.
While Carter still struggles, the ranch gives him a new chance at life and the opportunity to grow as a person.
27. Banner Creighton (1923)
Banner Creighton is a sheepherder who causes nothing but trouble for the Yellowstone Dutton Ranch. He is fueled by revenge and isn't afraid to do whatever it takes to destroy the Dutton dynasty and take their land.
26. Donald Whitfield (1923)
Donald Whitfield is an intelligent but cold-blooded businessman. He teams up with Banner Creighton to help bring down the Duttons by using his wealth and power. His character adds an interesting addition to the 1923 storyline.
25. John Dutton Sr (1923)
John Dutton Sr works on the ranch alongside his uncle Jacob in 1923. While it's clear he loves his family, we don't get to see much of his personality come through as he dies in just the third episode.
24. Emma Dutton (1923)
Emma Dutton starts off as a cheery person, happy to spend time with her family. However, after her husband John dies, she is left overcome with grief and sadness.
While Cara tries to tell Emma that her son still needs her, she insists he can care for himself. Not wanting to go on without her husband, Emma shoots herself, taking her own life.
23. Colby (Yellowstone)
Colby is a loyal ranch hand and is one of the branded crew. He is always ready to step for the Yellowstone Dutton Ranch and his relationship with Teeter has quickly become a fan-favorite.
22. Walker (Yellowstone)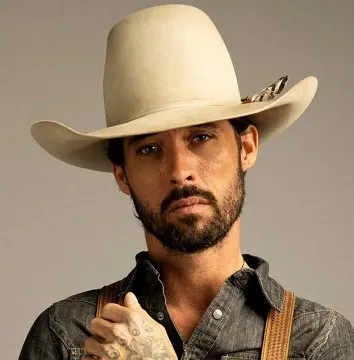 Walker was picked up from jail by Rip and was taken to the ranch to work. Walker often gets into disagreements with the other ranch hands as he doesn't agree with their ways. While he often brings drama to the bunkhouse, his music adds a nice touch of serenity to the chaos of Yellowstone.
21. Monica Dutton (Yellowstone)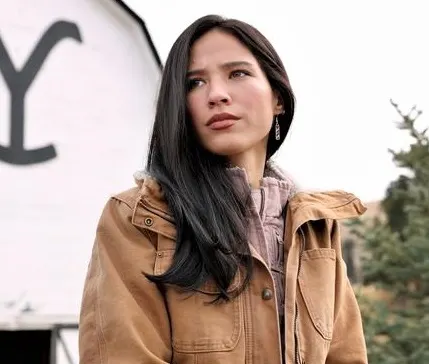 Monica Dutton is a loving mother, always willing to put her son Tate first. However, while she loves her husband, Monica, and Kayce often have a rocky relationship.
While Monica hasn't always had it easy, she does what she thinks is right to protect her family. However, many fans of the show find her character annoying as she often seems pessimistic.
20. Elizabeth Dutton (1923)
Elizabeth Dutton is a young woman, not afraid to let her feelings be heard. She is deeply in love with Jack and while they had some rough patches at the start, they have become quite the happy couple. She is a loving wife whose heart is in the right place.
19. Jack Dutton (1923)
While Jack Dutton can be hot-headed and naive, he cares deeply about the ranch and his family. He allows himself to become obsessed with revenge at times when he should be spending more time with his wife.
Although Jack is young, he deeply loves his wife and offers her words of wisdom and kindness after she has a miscarriage.
18. Lloyd Pierce (Yellowstone)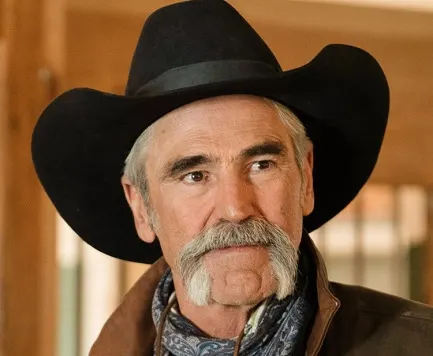 Lloyd Pierce is a trusty ranch hand that has been with the Duttons for a long time. While Lloyd is loyal, he also has a temper and you do not want to get on his bad side. However, he does deeply care about those close to him and is always willing to do his part on the ranch.
17. Thomas Rainwater (Yellowstone)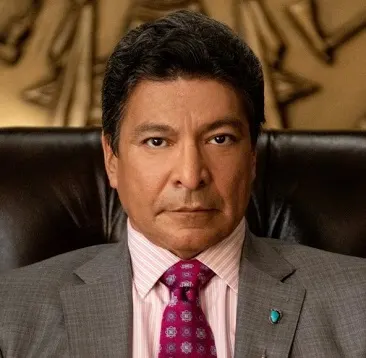 Thomas Rainwater is chairman of the Confederated Tribes of Broken Rock and a casino mogul. While Thomas has an ongoing feud with the Duttons believing his people have rights to the land, he never plays dirty. Thomas is an honorable man and even steps up to help John Dutton in trying times.
16. Teeter (Yellowstone)
Teeter is a foul-mouthed and hilarious ranch hand who is loyal, even earning herself a brand. She isn't afraid to stand up for herself and has no problem fitting in with the guys at the bunkhouse. Teeter's relationship with Colby is wholesome and brings out the best of her quirky personality.
15. Margaret Dutton (1883)
Margaret Dutton is a loving mother and caring wife. She is tough and wants what is best for her family. Margaret is a strong woman and has no problem helping to defend the wagon train and keep up with the men.
14. Alexandra (1923)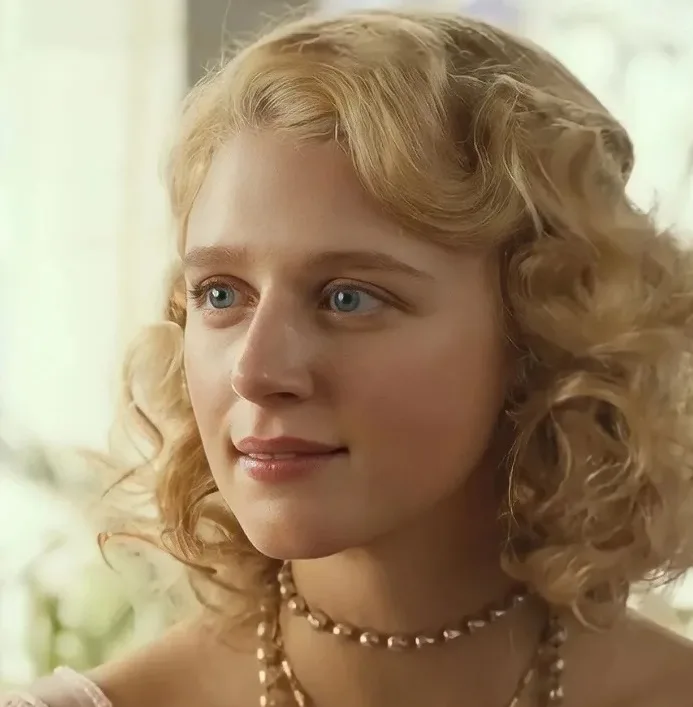 Alexandra Dutton is a passionate individual who enjoys living in the moment. She wastes no time running away with Spencer, as it was love at first sight. Alexandra manages to put on a brave face when times get tough.
13. Jimmy Hurdstram (Yellowstone)
When Jimmy joins the Yellowstone Dutton Ranch, he has no idea what he is doing. However, his heart is in the right place and he is able to learn how to be a cowboy, making many mistakes along the way.
Jimmy is often an entertaining character and his growth since season one is inspirational.
12. Teonna Rainwater (1923)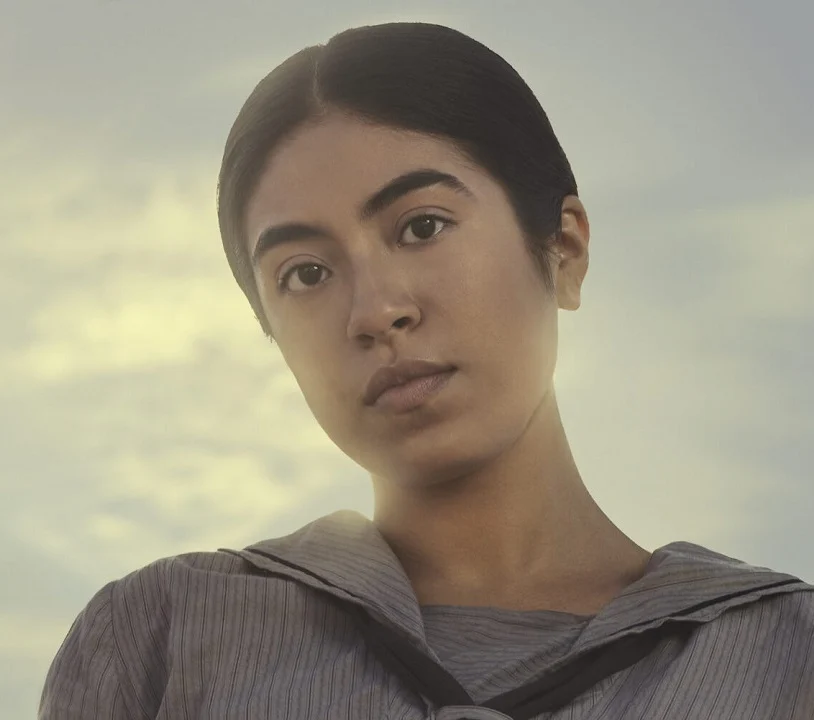 Teonna Rainwater has not had it easy, as she has undergone relentless abuse at a Catholic government boarding school. However, she did not let her abusers break her spirit as she constantly stood up for herself and others. She is brave and despite the injustices she has faced, she keeps pushing forward.
11. Shea Brennan (1883)
Shea Brennan helped lead the European wagon train out West in 1883. While he has gone through many tragedies in his life he is able to show vulnerability and empathy for others. He can be rough on the edges but deep down he is a kind person.
10. James Dutton (1883)
James Dutton wants a fresh start for his family, so he decides they should join a European wagon train headed out West.
While he can have a rough exterior, he is a loving family man and wants nothing more than the best for them. He is even open to the modern ideals of his daughter Elsa becoming a cowgirl.
9. Jamie Dutton (Yellowstone)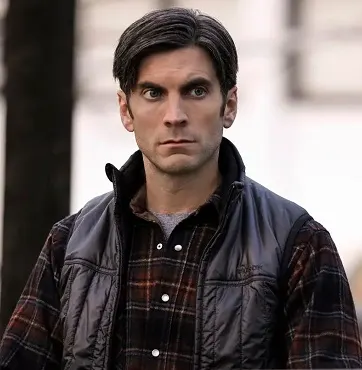 Jamie Dutton is a complicated character whose storyline brings so much to Yellowstone. At times you feel bad for how he is treated by his family while other times you can't help but loathe him.
He always tries to get his father's approval and often thinks he is doing the right thing, even when he is not. Jamie is intelligent and at times he can be terrifying by what he is capable of doing.
8. Spencer Dutton (1923)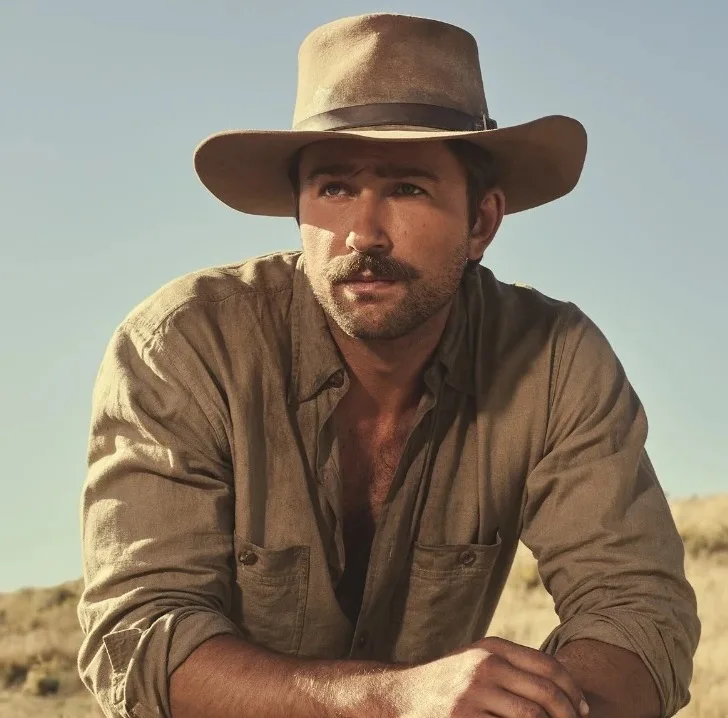 While Spencer Dutton struggles with the horrors he faced in war, he always puts on a brave face in the line of danger.
Despite the conflicts from his past, he loves his family and will do anything to protect those he cares for. Spencer loves Alexandra and will do anything to protect her.
7. Kayce Dutton (Yellowstone)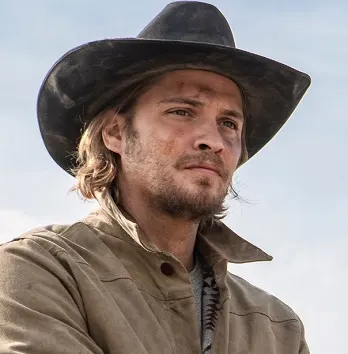 Kayce Dutton often struggles to balance being loyal to his father and raising his own family. While he loves his wife Monica, they often have their ups and downs. He loves his son and will do whatever it takes to protect his family.
Kayce is often the most compassionate Dutton in Yellowstone. He is a hard worker and he doesn't have ulterior motives when it comes to the ranch.
6. Jacob Dutton (1923)
Jacob Dutton is the patriarch of Yellowstone Dutton Ranch in 1923. He is a resilient fighter, willing to hold those accountable for their wrongdoings.
Jacob cares deeply for the ranch, his family, and most of all, his wife Cara.
5. Cara Dutton (1923)
Cara Dutton is the backbone of Yellowstone Dutton Ranch in 1923. She knows how to be a fearless leader and enforcer, while also being compassionate when the time calls for it.
Cara puts on a brave face when the times get hard but isn't afraid to let her emotions through. She cares for the ranch, but above all, she loves her family and her husband Jacob. Her character brings a great dynamic to the Yellowstone universe.
Jacob and Cara Dutton were also ranked the best couple in the Yellowstone universe.
4. Elsa Dutton (1883)
Elsa Dutton is a free spirit who embraces the possibilities of the West. She often finds beauty in things and has a loving heart. Elsa is intelligent and authentic, not afraid to be herself and let loose.
3. Rip Wheeler (Yellowstone)
While Rip Wheeler is tough and gritty, he is fiercely loyal to the ranch. He is John's right-hand man and is willing to do anything for the Dutton family. While Rip is a tough guy, he has a soft spot for Beth and will do anything to protect her.
Also read: 10 Best Rip Wheeler Moments on Yellowstone
2. John Dutton (Yellowstone)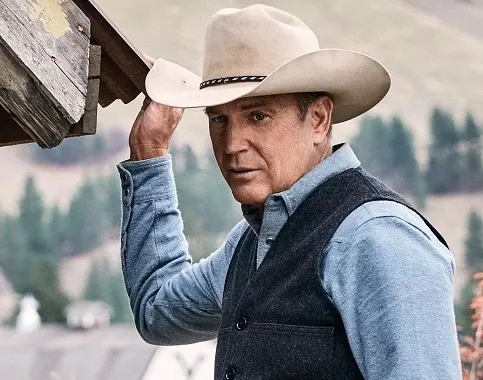 John Dutton is the patriarch of the Yellowstone Dutton Ranch and he is willing to do anything to protect his land and family. He is a complex character who tries to make calculated decisions when it comes to keeping the ranch safe.
John may have a gritty exterior but deep down everything he does is for his family whom he dearly loves. While he may make some questionable decisions, at the end of the day he knows how to keep the ranch running.
1. Beth Dutton (Yellowstone)
Beth Dutton is sassy, fierce, and competitive. She is a cut-throat businesswoman who you do not want to get on the wrong side of.
While Beth may be tough and at times ruthless, she deeply cares for her family and loves Rip dearly.
Let us know in the comments below if you agree with our list and who your favorite character is! Also, take or fun Yellowstone personality quiz, Yellowstone trivia, and 1923 trivia.
Also, see our other fun articles below: