This post may contain affiliate links. We earn from qualifying purchases. Learn More
Heartland is by far the longest-running show on Canadian television. For those who might be unfamiliar with the series, it is about a girl who has a special gift for training horses and her family.
For 15 years, Heartland has been a feel-good show featuring beautiful mountain scenery, lovable characters, and engaging stories.
It is no wonder therefore that Heartland is number one on the "to watch list" of horse lovers around the world. As Season 15 of the show has come to an end, fans have already started to wonder about the next chapter of Heartland.
If you have burning questions about Heartland Season 16, you've come to the right place! In this article, we bring you the latest news and developments regarding the upcoming season.
Here is everything we know so far about Heartland Season 16!
Will There Be A Heartland Season 16?
Heartland's renewal has always depended entirely on CBC's judgment of demand for the series. CBC is the Canadian network that hosts the show and has been funding the development of Heartland from day one.
While the show is still going strong, the recent loss of a key character has made fans doubt its future.
On June 1, 2022, CBC announced there will be a Heartland Season 16 this year. The new season will premiere at 7 pm ET on Sunday, October 2, and will have 15 episodes in total, which is an increase from the previous four seasons.
Also read: 7 Interesting Fan Predictions For Heartland Season 16
Fans around the world have breathed a sigh of relief on this first day of summer, knowing their favorite show will return with more stories shortly.
At the same time, considering the Heartland's strong fanbase and high ratings, another season was highly likely.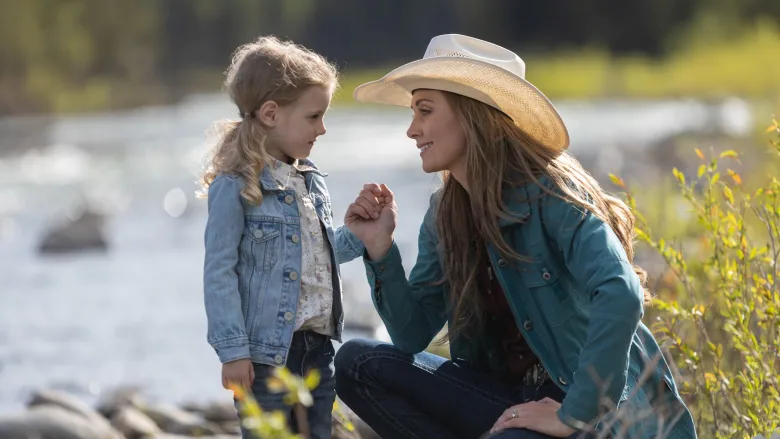 With only a couple of weeks left to go until we can indulge in fresh Heartland storylines and drama, fans around the world are asking where they will be able to stream the new episodes.
Assuming Season 16 will follow a similar schedule to Season 15, we can expect similar release dates on platforms like Netflix and Up Faith & Family. In most countries, Netflix has already released the new season four months after the airdate of the last episode.
As for the United States, the platform to keep an eye on will likely be Up Faith & Family. The streaming service was the first to release both Heartland Season 14 and 15 to subscribers, and chances are they're aiming to do the same again this season. Fans can also watch seasons 1-14 of Heartland on Pure Flix.
While we wait, check out the official trailer of Heartland Season 16 below:
Also read: 8 TV Shows Like Heartland Fans Will Love
Future Seasons of Heartland
When estimating the likelihood of a new season, we must consider various aspects. On the one side, fans are still reeling from the death of Ty in Season 14 and many stopped watching the series entirely. And who can blame them?
Up to this point in the series, Heartland was built around the romance of Amy and Ty. Then, just as things finally settled down for the couple, the show took an entirely new direction and continued without Ty.
An outrage of this scale naturally caused declining ratings and questionable reviews on the newer seasons, which is never good news for a TV show.
To learn more, read our article Why Did Graham Wardle Leave Heartland?
With that being said, the majority of fans understood the decision behind Ty's departure and took on the show's new ideas. Many have expressed their excitement about seeing the Bartlett-Fleming clan move on and build a new life for themselves.
What's more, Heartland has recently made it into the top three for the 2022 Canadian Screen Awards' Cogeco Audience Choice Award! Such an exciting accomplishment might well have swayed CBC towards giving Season 16 the green light.
Also read:
Overall, the show's ratings and statistics are still positive, as highlighted by an excellent score of 8.4/10 from 17k ratings on IMDb. Therefore, with all things considered, we can safely say that Heartland won't be coming to an end any time soon!
Heartland Season 16 Cast
It is unlikely that major changes to the Heartland cast will happen in Season 16. With Ty gone and Spartan retired, the show could hardly afford the loss of another major character so soon.
Therefore, we can expect to see Amber Marshall return as Amy Fleming, Michelle Morgan as Lou Fleming, Shaun Johnston as Jack Bartlett, Chris Potter as Tim Fleming, Michelle Nolden as Jessica Cooke, Jessica Steen as Lisa Stillman, and Ruby and Emmanuella Spencer as Lyndy Marion Borden.
We're also likely to see other beloved characters on the screen such as Caleb, Jade, Rick, Parker, Katie, and Peter.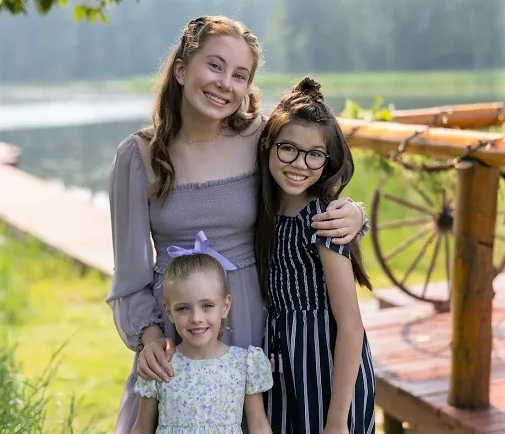 In more recent news, Jessica Amlee and Jake Church will be returning in Season 16 as Mallory and Jake. The last time we saw the young couple was in episodes 13 and 14 of Season 10, when the two tied the knot at Heartland ranch.
Update on Georgie Fleming Morris
There is, however, one big question mark hanging in the air. Where is Georgie Fleming Morris? Georgie is Lou and Peter's adopted daughter who has been part of the show since Season 6.
At the end of Season 14, Georgie travels to Florida with her boyfriend Quinn to train with world-class show jumpers at his family's facility.
In the newest season, Lou makes a few references to Georgie being busy competing. However, the character doesn't actually appear in the episodes. At the same time, there has been no announcement from the actress or CBC about Georgie departing from the show.
The lack of news about Georgie could mean that Alisha Newton is just taking a temporary break from Heartland. Graham Wardle, who played Ty border on the show, also took smaller breaks from the series in past seasons. Alisha could have wanted to focus on her horses and other shows for a while, as she is definitely still acting according to her Instagram.
Also, take our ultimate Heartland fans quiz!
What To Expect In Heartland Season 16
As Amber Marshall revealed in Graham Wardle's Time Has Come podcast, the scripts for Heartland are written two years in advance. While the stories for Heartland Season 16 (and 17!!!) are already out there, they will never be revealed ahead of time.
Nevertheless, some storylines are relatively easy to guess from clues given in the last season. From our list of 9 Things That Could Happen in Heartland Season 15, 7 out of 9 assumptions came true. The only storylines we guessed wrong were all about Georgie, who didn't appear in the new season.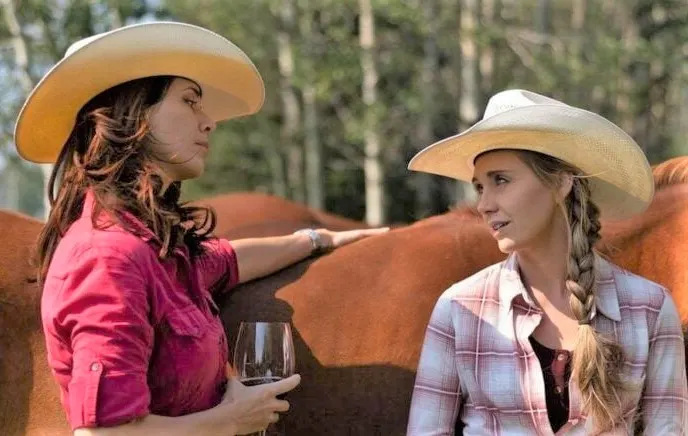 As usual, Season 15 contains several hints at potential new storylines. In Episode 9 "Brand New Day", a young and handsome farrier told Amy to "take the blinders off" regarding her personal life. This could well be a clue suggesting Amy will find a new romantic partner and fully move on from Ty's death in Season 16.
Moreover, we can expect younger characters like Lyndy, Katie, and Parker to gain more screen time. The new season could introduce love interests for Katie and Parker, while Lyndy might play a more central role as the future of Heartland.
Assuming that Georgie will return in Season 16, we will doubtless witness her next step towards competing in the Olympics. What's more, if Quinn is still in the picture, him, and Georgie might take their relationship to the next level.
To read the official synopsis of Heartland Season 16, visit the show's page on the CBC media centre website.
That's all for now, we will keep this article updated so be sure to bookmark this page!