This post may contain affiliate links. We earn from qualifying purchases. Learn More
There is just something special about the Wild West that enthralls people. From cattle drives, rodeos, gunfights, saloons, and stagecoaches, there was never a quiet moment when cowboys were in charge.
Take a step back in time with these incredible Wild West towns you can visit in America. These charming towns offer a historic look into America's past when cowboys ruled the plains. They are well worth the visit for those who love the cowboy lifestyle.
Here are ten Wild West towns you can visit in America.
1. Tombstone, Arizona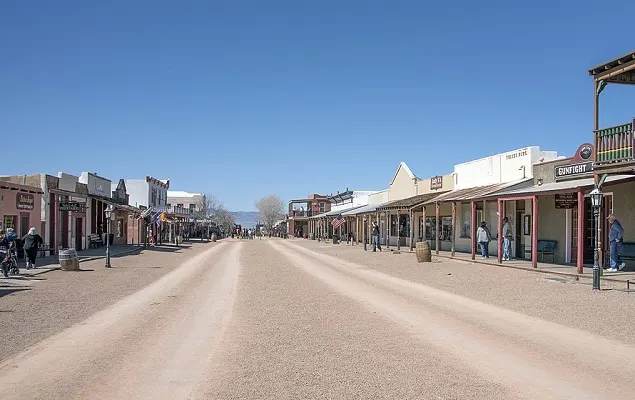 For those looking for the ultimate Wild West experience, Tombstone, Arizona, is a must-visit. The charismatic town is home to the infamous O.K. Corral gunfight.
Branded "The Most Authentic Western Town Left in the United States" Tombstone is home to western attractions, saloons, shops, and restaurants. On historic Allen street, visitors can watch re-enactments of the O.K. Corral gunfight and visit the historic building.
For those wanting a hands-on experience, historical tours are available by stagecoach, wagon, or other horse-drawn vehicles.
Tombstone also offers gunfighter and mining tours. For those who enjoy spooky attractions, the town offers a wide array of paranormal experiences.
2. Durango, Colorado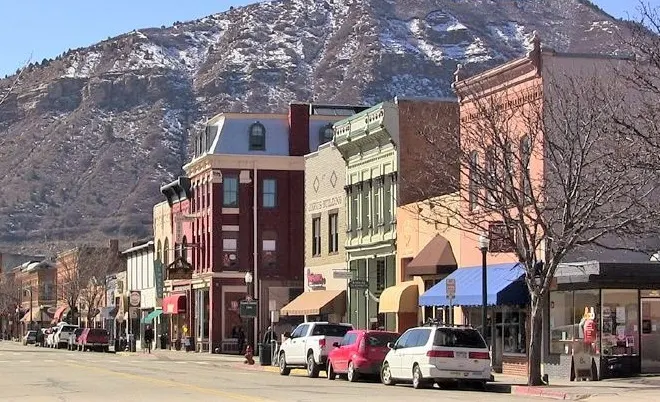 With stunning mountain views, Durango, Colorado is a town you don't want to miss. The historic city has a colorful history of mining, railroads, cattle rustling, and more.
This stunning town served as the backdrop for old western classics including Butch Cassidy and the Sundance Kid. The town is the perfect getaway for outdoor lovers and history buffs. Tourists can visit museums, along with partaking in historic tours, wagon rides, trail rides, and much more.
While in Durango, visitors can ride the historic 140-year-old Durango & Silverton Narrow Gauge Railroad for a scenic and authentic western experience.
Every July, Durango hosts the Fiesta Days festival which includes a chuckwagon cook-off, parade, rodeos, and much more.
3. Amarillo, Texas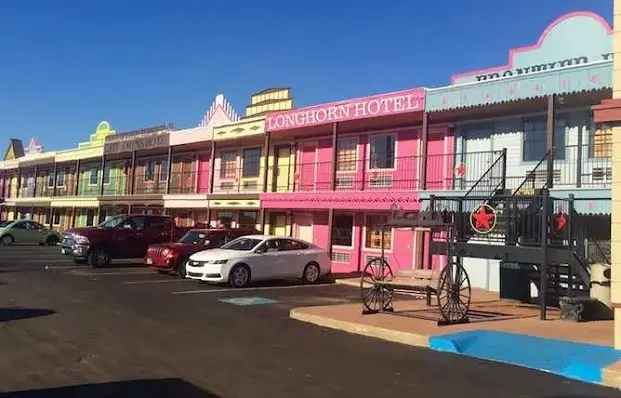 The beautiful wide-open spaces of Amarillo, Texas, attracted ranchers in the 1800s. Today, the town still promotes its proud cowboy roots.
While visiting Amarillo, tourists can enjoy authentic cowboy culture, including trail riding and the Polk Street Cattle Drive. There are plenty of historic and cowboy-related museums to visit, including the American Quarter Horse Association Museum.
For some all-day entertainment, Amarillo is home to many rodeos including the Coors Cowboy Club Ranch Rodeo, Tri-State Fair and Rodeo, Working Ranch Cowboy Association, and World Championship Ranch Rodeo. Guests can enjoy everything from bull riding, barrel racing, roping, food, and shopping.
4. Cody, Wyoming
Founded by the famous Colonel William F. "Buffalo Bill" Cody, Cody, Wyoming offers a variety of western activities. Just a short drive from Yellowstone National Park, the town has incredible scenery.
As the self-proclaimed "Rodeo Capital of the World" the town is home to the famous Cody Stampede and Cody Nite Rodeo. They are two of the longest-running successful professional rodeos in the world, with Cody being the only place in the world to host a nightly rodeo.
There are plenty of fascinating museums to visit while in town including the Buffalo Bill Museum, Plains Indians Museum, Whitney Western Art Museum, Draper Natural History Museum, and Cody Firearms Museum. While in Cody, visitors can take a ranch tour and even learn to shoot a rifle.
5. Dodge City, Kansas
The legendary Dodge City, Kansas has a reputation for being the "wickedest town in the Old West." Due to its high number of gunfights and brothels, the city coined the phrase "Get the heck out of Dodge."
Today, the historic town is most famous for hosting the Dodge City Days and Dodge City Roundup Rodeo. The festival features dozens of events including a longhorn cattle drive, BBQ competitions, and arts and craft shows.
When visiting in the summer, tourists can watch gunfight re-enactments, take can-can dance lessons, and take cowboy lessons.
Durango is also home to the longest-running seasonal theatrical show in America, the Long Branch Saloon Variety Show. There are also plenty of museums, tours, and historical sites one can visit.
6. Virginia City, Nevada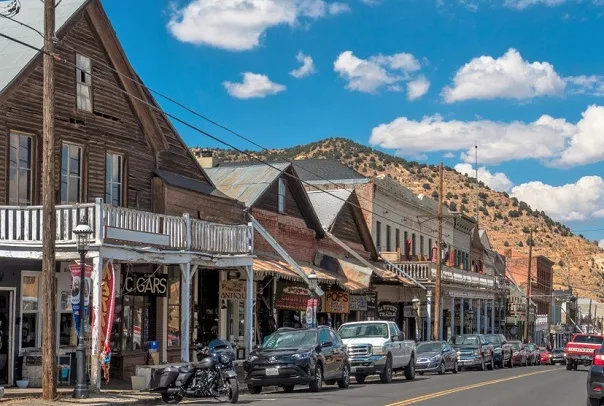 For the adventure-seeker, Virginia City, Nevada offers plenty to do. The historic town is most famous for Comstock Lode, which is the first major silver deposit discovery in America.
While in town, visitors can get a first-hand look at Chollar Mine, where miners extracted millions of dollars worth of gold and silver. Travelers can also walk down the streets of Virginia City to see Victorian-era homes, saloons, and old-fashioned stores.
The town has a large variety of museums including the Way It Was Museum which offers lessons in mining, milling, and blacksmithing. While visiting, you can also take a ride on the scenic Virginia & Truckee Railroad from Virginia City to Gold Hill.
7. Deadwood, South Dakota
The discovery of gold in the Black Hills led to the formation of Deadwood, South Dakota. As one of the largest gold rush destinations in the country, it saw the likes of Calamity Jane and Wild Bill Hickok.
Now a charming town, the once-bustling city has many well-preserved sites including the Days of 76 Museum and the Broken Boot Gold Mine.
For those looking for a spooky experience, Candlelight Tours are available every evening to give guest insights into what mining life was like.
Deadwood is also home to one of the most popular rodeos in America, the Days of 76. Voted the PRCA Rodeo of the Year 19 times, the rodeo has bull riding, bronco riding, barrel racing, and roping. In addition, there is also a parade, dancing, vendors, food, and more.
8. Oatman, Arizona
Oatman, Arizona blossomed from a small mining camp into a booming gold rush town. It was also a filming location for the iconic movie How the West Was Won.
Wild burros that are descendants of the burros the miners originally brought to the town casually stroll through the streets. In fact, the town has more burros than it does people. The adorable wild burros are even available for adoption for the ultimate souvenir.
With wooden sidewalks, historic western storefronts, and charming museums, Oatman has it all. You can even experience the Ghostrider Gunfighters entertaining Wild West shootouts and comedy performances.
Also read: 10 Cowboy Superstitions Still Practiced Today
9. Bandera, Texas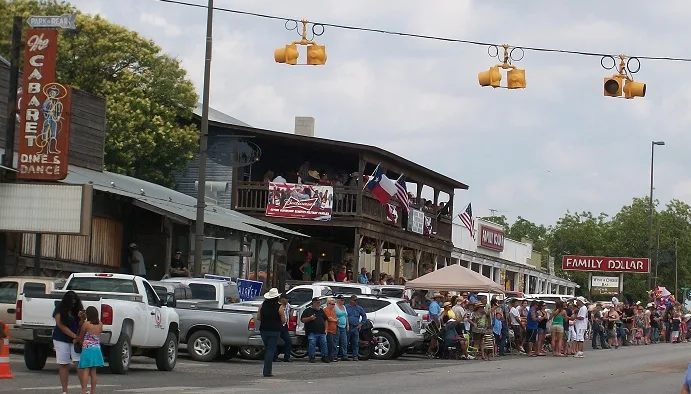 Known as the "Cowboy Capital of the World", Bandera, Texas is a western-lovers dream. During the 19th century, Bandera sat at the southern end of the Great Western Cattle Trail.
Today, Bandera stills plays host to chuckwagon dinners, saloons, dude ranches, rodeos, and gunfight reenactments.
There are also plenty of festivals to honor the Wild West including the Cowboy Mardi Gras, Wild Hog Explosion, Spring Fling, Bandera ProRodeo, Cowboy Capital Christmas NIGHT Parade, and Mayhem on the Medina.
While in town, you can take a tour of the original jail and county courthouse. In addition, you can visit the many museums and historic sites Bandera has to offer. In addition to watching rodeos, you can also take to the saddle yourself for a scenic trail ride.
10. Silverton, Colorado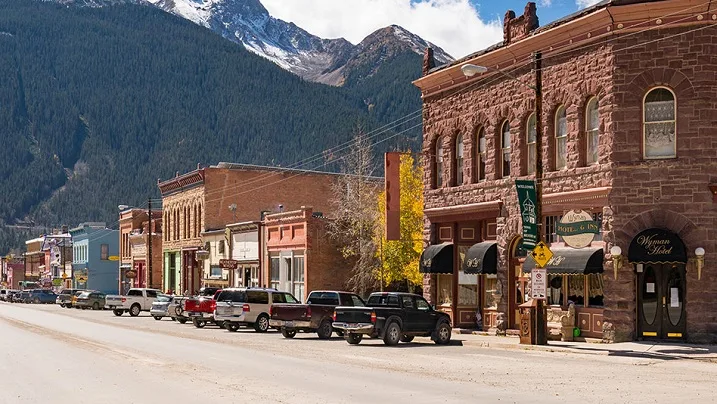 If you are taking the Durango & Silverton Narrow Gauge Railroad, be sure to spend some time in Silverton, Colorado. The charming mountain town offers its fair share of Wild West experiences.
Situated between two San Juan Mountain passes, Silverton is known as the"Mining Town That Never Quit." Once a silver-mining boomtown, it was notorious for the flashy Blair Street red-light district.
While in this picturesque town, you can visit the San Juan County Historical Society Mining Heritage Centre and the Grand Imperial. Be sure not to miss out on the Old Hundred Gold Mine Tour, where you can travel into Galena Mountain.
You will also want to take time to explore the delightful historic streets of the city.
Also read: