This post may contain affiliate links. We earn from qualifying purchases. Learn More
Yellowstone has been full of feuds since season one. While most of them have been between the Duttons and their enemies, some have taken place within the ranch.
Walker and Lloyd have never exactly seen eye to eye. However, their dislike for one another grew into a full-on feud in season 4.
So, why does Lloyd hate Walker in Yellowstone? Their feud in season 4 grows to be problematic, causing disruption in the bunkhouse.
Why Does Lloyd Hate Walker in Season 4 of Yellowstone?
Lloyd and Walker's dislike for each other in season 4 of Yellowstone stems from a love triangle that forms with ranch hand Laramie.
In season three, barrel racer Mia and her friend Laramie arrive at the Yellowstone Dutton Ranch. Despite being much younger than him, Laramie takes a liking to Lloyd and begins flirting with him.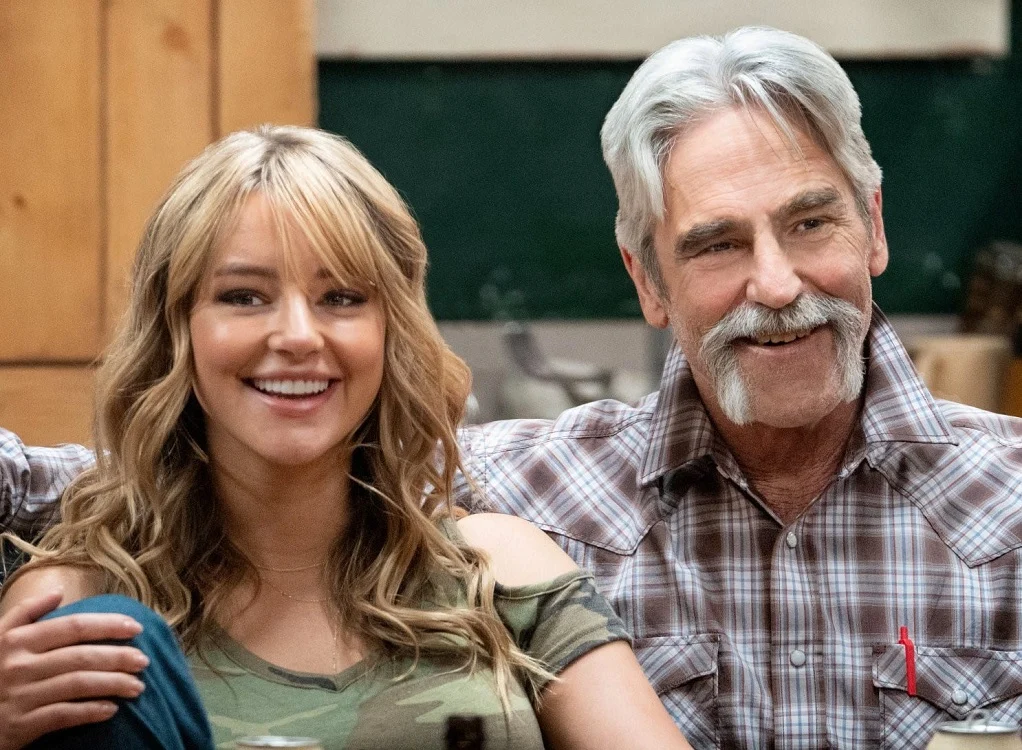 While they aren't each other's type, Lloyd ends up falling for Laramie regardless. Romance soon blossoms between the unlikely pair.
However, Laramie's interests change when Walker makes his return to the bunkhouse. Laramie switches her attention to Walker and the two begin dating.
This causes jealousy to ignite within Lloyd and he begins to bicker with Walker. The bickering then escalates into a more serious matter.
Also read: Who Plays Lloyd in Yellowstone? Meet Forrie J Smith
The Fight Between Lloyd and Walker
In season 4, episode 4, the tensions between Lloyd and Walker grow high, leading to a fight between the two ranch hands. This lands Lloyd on the wrong side of Rip and John.
Despite being good friends with Lloyd, Rip had to make an example out of him in episode 5, as fighting is not allowed on the ranch.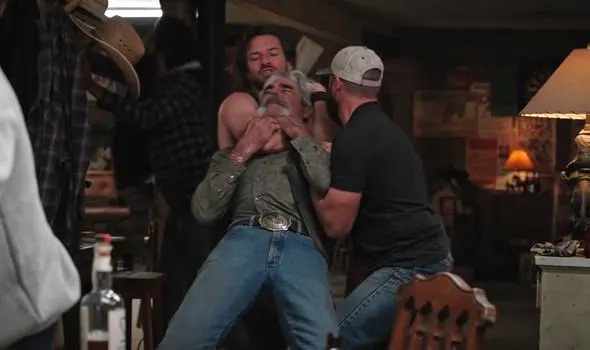 However, the turmoil continued in episode 6 as it appeared that Lloyd didn't learn his lesson. Lloyd lets his jealousy win and smashes Walker's guitar before throwing a knife at his chest.
Fortunately for Walker, the knife narrowly missed his heart and he was able to recover from his stab wound.
Instead of taking Lloyd to the train station, John agrees to give him another chance by fighting Walker until there is no fight left in either of them. Once Walker is back on his feet, a brutal fight occurs between him and Lloyd, resulting in many bruises.
After the fight, Rip isn't quite done with Lloyd. Brutally, Rip breaks Lloyd's hand to teach him one final lesson.
John also takes the liberty of banning women from the bunkhouse so no more drama ensues. Unfortunately, this means that Teeter gets the boot as well.
However, Teeter comes back and argues to Rip and John that she is branded and deserves a spot in the bunkhouse. Her persuasion works as she gets her job back at the ranch.
Also read: Who Plays Walker on Yellowstone? Meet Ryan Bingham
Are Walker and Laramie Still Together?
Despite the feud between Lloyd and Walker, Walker and Laramie are still together. While she no longer works at the ranch, Laramie does return to visit Walker in season 5.
Despite being at the root of Lloyd and Walker's feud, Laramie even joins the ranch for Lloyd's birthday celebration. It is unclear what awaits Walker and Laramie in the second part of season 5.
Also read: Who Plays Laramie on Yellowstone? Meet Hassie Harrison