Our readers support us. This post may contain affiliate links. We earn from qualifying purchases. Learn More
1923 proved to be a more popular Yellowstone prequel than 1883, breaking the record on Paramount+ with the network's most-watched premiere.
The show's success is partly because of its stellar cast, with Brandon Sklenar's character, Spencer Dutton, making one of the show's most likable characters.
For many, Spencer is the bridge between 1883's Elsa and Yellowstone's Beth, wild and rebellious but still kind and wise.
He is the antihero tasked with saving the Dutton ranch after the death of his brother at the hands of Banner Creighton. However, his struggle with PTSD after WWI forced him to seek another war to occupy his mind in Africa.
Spencer Dutton is still the last hope for the ranch, as his aunt Cara reminded him in her last letter which he didn't read for over three months.
Despite caring deeply about his aunt and the rest of the Dutton family, the trauma of war caused Spencer to avoid reading two years' worth of letters from Cara, leaving him months behind all the news of the family's peril.
Why Didn't Spencer Read Cara's Letters?
Spencer didn't read his Cara's letters during the war because he considered them a distraction he could not afford. He witnessed fellow soldiers distracted by memories of home, dying on the battlefield.
He told Alexandra that he only survived the war because he didn't read those letters during his deployment.
After the war, having failed to read them for two years, and now suffering from hallucinations and other symptoms of PTSD, Spencer decided not to read the letters altogether.
He saw no point in reading about the family's concern for him and memories of home meant to lift him up during the war, which was now over.
Spencer still cared about the contents of the letters, though, which is why he kept them throughout his travels. When Alex finally opened and read the first one, he told her to read the rest of them because his aunt's words still meant a lot to him.
What Happened To Spencer During The War?
Spencer got PTSD from witnessing so much violence and death on the frontlines, and he was scared of going back home with the symptoms.
The age limit for signing up for the US Army during WWI was 18 to 41. Spencer, who was in his late 20s to early 30s was therefore the most eligible Dutton to fight for the country.
Unfortunately, the sweet boy that Cara and Jacob sent to the war wasn't the same after the trauma of war. It shook him so badly that he described it as an insanity that you could touch.
The letters he picked off of dead soldiers also made him avoid opening Cara's letters. The bodies reminded him of why he needed to focus on the war and not get distracted by the memories of home.
He told Alex that they picked so many letters from dead soldiers that they made furniture out of them, which explains just how much trauma he experienced.
Why Did Spencer End Up In Africa?
Spencer Dutton needed something to fight for after the war ended, and the famous man-eating lions of East Africa were the most thrilling challenge for him.
Hunting man-eating carnivores in Africa gave him the opportunity to keep his troubled mind occupied.
He wasn't proud of himself after the war, despite being called a war hero which is why he didn't feel comfortable about the idea of going back home.
The thrill of hunting man-eating lions and leopards was the only way he could feel alive, as he told Alexandra.
It was obviously not working though, because he still struggled with hallucinations and memories of the war even after hunting, which is why he drank heavily to numb them.
Also read: Who Plays Alexandra in 1923? Meet Julia Schlaepfer
What is Spencer's Relationship With Cara Like?
Despite failing to read Cara's letters, Spencer and Cara have a strong mother-son bond, which is why Cara never stopped writing even when Spencer never read her letters.
Spencer Dutton is the last-born son of 1883's James and Margaret Dutton born after the death of their eldest daughter Elsa.
Unlike his brother John, whose love for the family trade started showing while he was still young, in the events of 1883, Spencer didn't develop a strong liking for ranching.
Even in his short cameo in the Yellowstone flashback played by Charlie Stover, he seemed like an outsider while James and John engaged the Indians.
Cara, on the other hand, is Jacob Dutton's Scottish wife who took up the role of a mother to John and Spencer after their mother died.
20th-century Society expects Cara to be a quiet and "obedient" housewife, but she is rebellious in her own right.
Cara does just as much as her husband Jacob to revive the ranch and protect the Dutton family. She dedicated her motherly instincts to Spencer, which is why she calls him "my dearest Spencer," in all her letters.
Cara further tells Spencer that his smile is her sunrise and that she has missed it with all her heart. Spencer also cares about her, as her words in the letters move him deeply.
Also read: Will There be a 1923 Season 2?
How Did Alexandra Change Spencer?
After getting engaged to Alexandra, Spencer realized that there was more to life than surviving off the thrill of killing dangerous animals and living on the edge every day.
Alexandra and Spencer were both running away from the demons of their respective pasts when they met.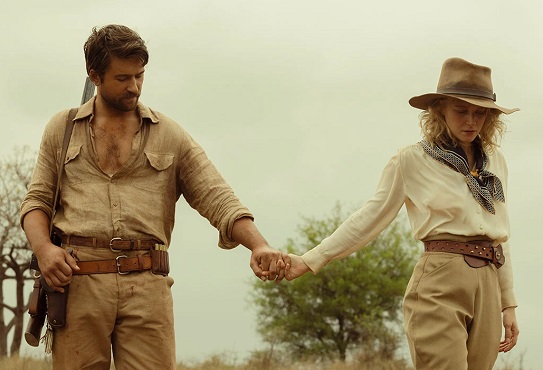 They realized that running after deadly animals in Africa wasn't the solution after they were nearly eaten by a pride of lions while stranded in the jungle.
Alexandra felt alive around Spencer and convinced him to finally read his aunt's letters, which is how he found out that the family was at war.
Alex obviously loves the idea of life on the ranch, as she laughed at the many events on the ranch in Cara's letter.
Fighting for his family and legacy is a more urgent war as Cara reminded Spencer. His reaction to Cara's last letter proves that he cares deeply enough about the Dutton ranch to fight for it, especially with Alex at his side.
The combination of Cara and Alexandra's influence was the key Spencer needed to finally fight for the Yellowstone ranch after years of running away from it.
What Does Spencer's Return Mean For The Ranch?
Spencer's war experience is vital for the Duttons in their battle against the combined forces of the sheep herders and the powerful Whitfield family.
Cara knew exactly what was causing Spencer not to come home, which is why she told him that the war within himself wasn't bigger than the one he needed to fight back home.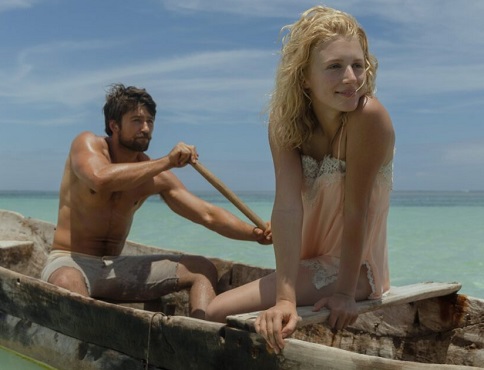 Although the letter was over three months old by the time he read it, there is still a high chance that Jack, Cara, and Jacob managed to hold off Banner and the Whitfields using their influence over the sheriff and the livestock association.
Cara managed to use Jacob's position in the association to mobilize an army to protect the ranch, at least until Spencer's arrival, which is why she felt victorious when talking to Banner after the meeting.
When Cara told Banner that she couldn't wait for him to meet Spencer, he looked scared, which means Spencer's reputation as a fighter might be known to him and the rest of the Duttons' enemies in Montana.
The Whitfields will still be a tougher enemy because their influence goes high up to the governor. Spencer might find himself going up against the entire state of Montana to save the Dutton ranch upon his return.