This post may contain affiliate links. We earn from qualifying purchases. Learn More
Avery was first introduced in Yellowstone season 1 and became the first female to join the bunkhouse as a ranch hand.
In season 2, her character seemed to be prevalent, only for her to leave out of nowhere and then appear once again in season 4.
So, why did Avery leave Yellowstone only to return once again in season 4? As it seemed a romance may have been in the cards for Avery and Jimmy, she abruptly left the show.
Many fans were left wondering why she left and were surprised to see her back in season 4.
At the time of her departure, there were several theories swirling around as to why she left. Some thought it was part of the show's storyline, suggesting one of the ranch rands tried to get handsy with her.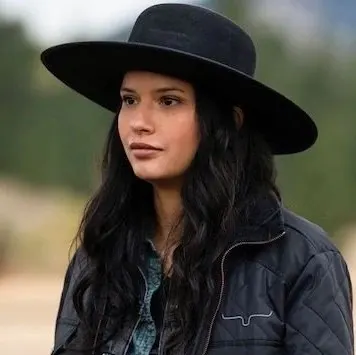 Others thought Avery could have gone missing to shed light on the countless Native and Indigenous women that disappear every year.
Why Did Avery Leave in Season 2 of Yellowstone?
The likely reason why Avery left Yellowstone is that who plays her, Tanaya Beatty, left so that she could film Crimes of the Future (2022).
Beatty also starred in two other movies released in 2022, God's Country and Murder at Yellowstone City.
Though this is probably why Avery was written out of the show, it has never been officially confirmed by the creators why Avery left.
Rip took a gamble hiring Avery, as she worked as a stripper at a club many of the ranch hands frequent. However, hiring her proved to pay off as she was a hard worker and fit in just fine at the bunkhouse.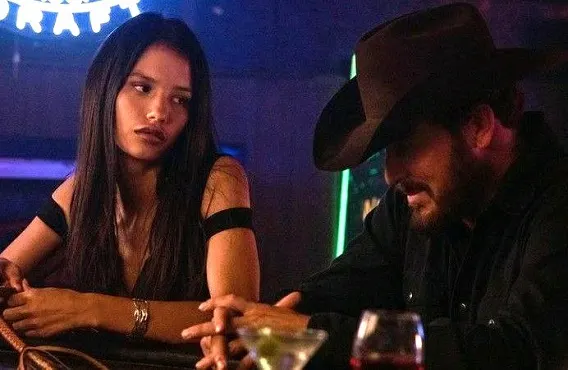 She began to get close to Jimmy after spending a lot of time together with him while working. Then, one day when Jimmy returned home from a rodeo eager to show off his winnings, Avery was nowhere to be found.
Her stuff was no longer in the bunkhouse and it appeared she left out of the blue.
Also read: 10 Best Yellowstone Moments That Are Perfection
Why Did Avery Return in Season 4 & 5?
In season 4 and 5, fans were treated to the unexpected return of Avery. While helping Mo track down horses stolen off the reservation, Kayce runs into Avery living with her family on Broken Rock Reservation.
Upon leaving her position at the ranch, Avery had been training racehorses. Soon after her return, she confesses to Kayce she has feelings for him.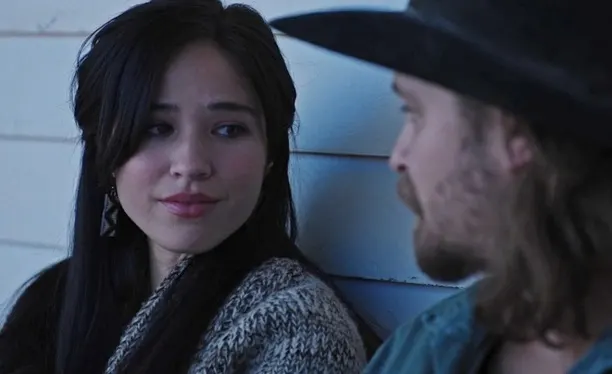 Kayce does not return her feelings but it is still enough to make Monica jealous.
Avery later appeared in a vision Kayce had while undergoing a Lakota ceremony known as a Hanbleceya, or "crying for a vision." At first, he thinks the woman in the vision is Monica but it turns out instead to be Avery.
Kayce and Avery are kissing in the vision and many fans thought that it was foreshadowing Kayce would be unfaithful to Monica. However, nothing has happened between Kayce and Avery so far in season 5 of Yellowstone.
Also read: Who Plays Kayce Dutton on Yellowstone? Meet Luke Grimes
Who Plays Avery on Yellowstone?
Avery is played by Tanaya Beatty on Yellowstone. Beatty is a Canadian actor born on February 12, 1991, in Vancouver, British Columbia.
Her mother is of Awaetlatla First Nations descent and her father is of Himalayan descent. However, she was adopted and raised by Italian parents.
Beatty graduated from the Vancouver Film School, completing the full-time Essentials and Acting Program in 2010.
She is best known for her roles in The Twilight Saga: Breaking Dawn – Part 1 (2011), True Justice (2011-2012), The Night Shift (2014-2017), Hostiles (2017) and Yellowstone (2018-present).
While she has an Instagram account with over 30K followers, she has not posted since 2019.
Also read: Who Plays Monica Dutton on Yellowstone? Meet Kelsey Asbille