Our readers support us. This post may contain affiliate links. We earn from qualifying purchases. Learn More
For over 150 years, Stetson hats have represented the authenticity and diversity of the American spirit. With exceptional craftsmanship and only the highest-quality materials, Stetson produces some of the best cowboy hats worldwide.
John B. Stetson, the founder of Stetson Hats, is credited with inventing the modern-day cowboy hat. Stetson Hats quickly became a hit thanks to their durability, fit and sleek appearance. A favorite among the rich and famous, these popular cowboy hats come with a big price tag.
Stetson hats are so expensive because each hat is handmade one at a time in an intricate two-day process. They turn fur into felt at their factories and are one of the only few companies in America that make hat bodies from scratch.
Stetson uses a variety of quality furs, such as beaver and chinchilla, with one pound of fur costing up to $600.
What is the Most Expensive Stetson Cowboy Hat?
The most expensive Stetson hat is the Diamante Premier hat which costs a whopping $5,500.
What sets the Diamante Premier hat apart from others is that is made from a blend of high-end beaver and chinchilla fur. In addition, the hat comes with an elegant 14K gold buckle hatband that features 26 genuine diamonds. The hat also comes with a heavy-duty carrying case that features a built-in lock system.
The felt on the hat is 1000X, which means that is the highest quality of comfort and durability. The X on a cowboy hat stands for the amount of beaver fur in the hat. With most standard felts hats being at 10X, 1000X is the best of the best.
What Types of Hat Does Stetson Sell?
Stetson is best known for selling high-end cowboy hats that are handcrafted in Garland Texas. They sell many styles of cowboy hats that come in felt or straw builds.
In addition to cowboy hats, Stetson sells outdoor hats, fedoras, and caps. Their hats start at $21.50 and go up from there, with their Cove baseball hat being their cheapest one.
Stetson's cowboy hats range in price from $130-$5,500. Many of their cowboy hats sit in the price range of $200-$400.
Unlike other cowboy hat brands that sell hats with elaborate patterns and extravagant hatbands, Stetson tends to keep their hat designs minimalistic. The simple yet chic designs embody the essence of the American cowboy.
Thanks to their quality, Stetson hats are able to withstand tough conditions. They will keep you dry in rainy weather and stay on during wind gusts.
Celebrities Who Have Adorned Stetson Hats
Stetson hats are a favorite among celebrities thanks to their chic, https://horseyhooves.com/famous-female-cowgirls-outlaws-gunslingers sophisticated styles. Throughout the brand's history, many celebrities have adorned these iconic hats.
One of Stetson's first notable customers was the famous cowgirl, Annie Oakley. In 2012, one of Oakley's Stetson hats sold at auction for a cool $17,295.
Also read: 10 Famous Female Cowgirls and Gunslingers of the Wild West
Other celebrities to wear Stetson's include Ronald Reagan, Beyonce, Brad Pitt, Johnny Depp, Matthew McConaughey, and Gigi Hadid.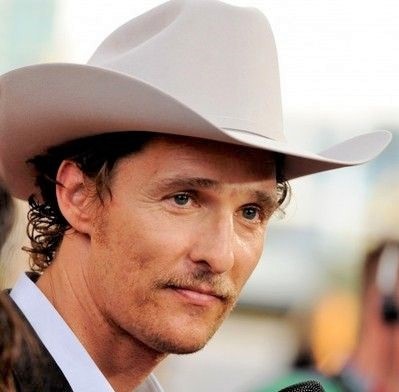 In Dua Lipa's music video "Love Again" the pop star wears a sleek black Stetson hat. The music video starts out with the hat levitating to her before she puts it on.
Celebrities aren't the only ones to love Stetson hats. Cowboys, farmers, ranchers, and businessmen all around the world wear these timeless hats.