This post may contain affiliate links. We earn from qualifying purchases. Learn More
Ever since season one of Yellowstone, fans have been eager to find out as much as possible about the Dutton family.
Across the five seasons of Yellowstone and the prequel 1883, we have slowly learned more and more about the Dutton family.
In Yellowstone season 5, episode 4, we are introduced to a new member of the Dutton family, Peter Dutton.
Prior to this season, we knew very little about John Dutton's immediate family growing up.
Though we have met his father in a flashback, we know very little about his mother or any siblings he has. However, we do know something about his brother.
Who is Peter Dutton?
Peter Dutton is John Dutton's younger brother. Peter died as a baby, living for only 18 hours due to a weak heart.
Sadly, at the time of his birth, there was nothing the doctors could do to save him.
Upon realizing they wouldn't be able to help him further, the doctors gave Peter back to his mother so they could spend the short time he had together.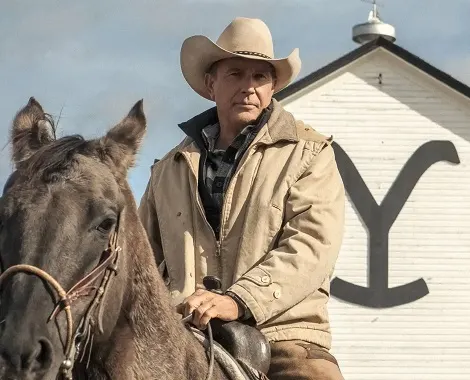 While they prayed for Peter to recover, he sadly didn't make it a full day.
His death shattered his parents and John Dutton Jr. and his wife decided to have no more kids. John Duttton III grew up as an only child.
Also, see our Dutton family tree infographic detailing every Dutton generation from 1883 to Yellowstone.
Why Does John Tell Monica About Peter?
As Monica is struggling with the death of her child, John Dutton tries to console her as she mourns. He tells her how he lost his brother Peter when he was just a baby, however, Peter lived a perfect life.
Years after Peter's death, John's father told his mother that Peter lived a perfect life because he got to spend it all with his loving mother.
Though his life may have been short, John Jr. found comfort in the fact that Peter ever only knew love, comfort, care and the purity of his mother.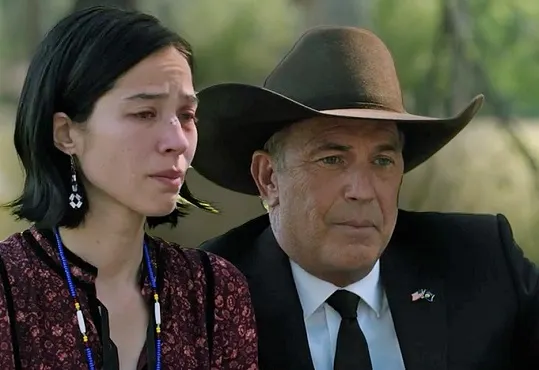 John tells this to Monica, saying it is the same situation for her and Kayce. Though she may only have had one hour with her son, he lived the perfect life in the arms of his loving mother. Monica is moved to tears by John's story.
John doesn't often share about his family life growing up or show his vulnerable side. However, he knew that Monica was suffering from the loss of her new son.
As someone who lost a son himself and a newborn baby, John wanted to help Monica with her grief and provide her with support.
Also read: Who Plays Monica Dutton on Yellowstone? Meet Kelsey Asbille