Our readers support us. This post may contain affiliate links. We earn from qualifying purchases. Learn More
The Dutton family dynamic is certainly an interesting one. Between the release of 1883 and 1923, we are able to fill in some more of the gaps in the Dutton family tree.
Fans of the show may remember the names Chance, Ned, and Patience Dutton. However, with very little information besides their names, fans have been asking questions regarding these mysterious Duttons.
As Yellowstone and its prequels progress, we can only hope to learn about more members of the Dutton family. However, in the meantime, only speculations can be made as to where Chance, Ned, and Patience belong on the family tree.
Also, see our Dutton family tree infographic to help you understand the Dutton family lineage we discuss.
Who Are Chance and Ned Dutton?
During Lee's funeral in season one, we are given glimpses of Ned and Chance Dutton's gravestones, and John takes time to remember Ned during the service. This brought fans to the conclusion that these names must hold some significance within the family.
It is unknown who Chance and Ned Dutton are. A popular theory circulates that Ned Dutton is likely a nephew of James Dutton from 1883 and Chance Dutton is either another of James Dutton's nephews or the brother of John Dutton III.
James's sister Claire died in 1883 and none of her children lived to adulthood besides Mary Abel, who also died in 1883. It would be unlikely to have a gravestone for any of Claire's children in Montana since none of them died there.
1923 has further proven this theory to be unlikely. James's brother Jacob and his wife Cara have no kids, so Chance and Ned can't be their children.
Unless James has another sibling, which is unlikely, we can likely rule out the theory that Ned and Chance are nephews of James Dutton. In addition, the only known children of James and Margaret Dutton are Elsa, John, and Spencer.
While the gravestones are partially blocked by grass, fans were able to identify a date on Ned's gravestone as March 16, 1863.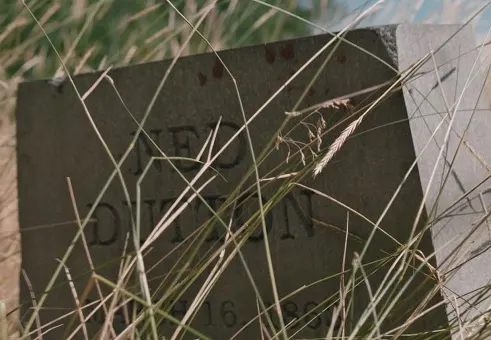 With the same engraving font and similar wear on Chance's gravestone, many assume the two died around the same time. However, there is no way to know for sure without seeing a date.
In accordance with John's speech at the Stockman's Dinner, Ned and Chance would have likely died sometime after 1886. "Since 1886, every Dutton who died is buried 300 yards from my back porch. From my great-great-grandfather to my wife, and my oldest son," said John.
If Ned was born in 1863, that means that he was just a few years before Elsa Dutton. There is also the possibility that Chance and Ned could have been brothers.
While we don't know who Ned and Chance's parents are, some Reddit users suspect that they were the eldest sons of Margaret and James that died at a young age.
The gravestones could have been erected out of memory, and the two unknown Duttons might not actually be buried there.
There is also the possibility that Chance is the child of Elizabeth and Jack or Spencer and Alexandra. He could even be an uncle of John III as his birth and death date are unknown.
One last theory comes from the fact that John Dutton II had at least one more son, whose identity is unknown. While it proved to be true that John II had another son, as we find out in season five, his name was Peter and not Chance.
Also read: Will Jack or Spencer Inherit the Dutton Ranch?
Who is Peter Dutton?
Peter Dutton was the brother of John III and the son of John II. Peter died only a few hours after being born.
According to John, Peter Dutton only lived for 18 hours after birth due to a heart defect. He tells Monica about his brother after she tragically loses her baby in season 5 of Yellowstone.
John tells Monica the story of his brother dying to help comfort Monica. He ensures her that just like Peter, all her son ever knew was the love of his mother.
See the clip below in Yellowstone season 5 where John Dutton talks about his brother Peter:
Also, take our fun Yellowstone quiz!
Who is Patience Dutton?
Season 5 of Yellowstone introduces yet another unknown Dutton, Patience. Patience Dutton's gravestone is shown half-covered in grass at the Dutton family cemetery.
Viewers are shown the grave as Summer and Monica explore the ranch property while everyone else is away branding cattle.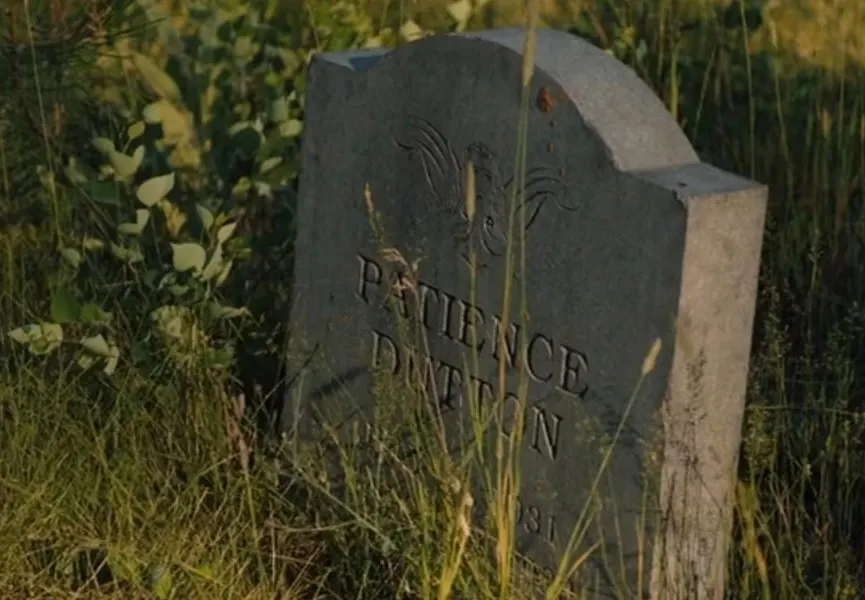 From the partial of her gravestone, we can see Patience Dutton was born in 1931. Her death date appears to be either in the 1980s or 1990s.
Since she was born in 1931, Patience is likely the daughter of Elizabeth and Jack or Spencer and Alexandra.
While the first season of 1923 did not provide any insight into Patience, we may learn about her in season 2.
While Ned, Chance, and Patience's backstory remains a mystery, we only hope we can learn more about these Duttons in the upcoming season of Yellowstone. Or, perhaps, we will find out who they are in the upcoming second season of 1923.