This post may contain affiliate links. We earn from qualifying purchases. Learn More
The addition of Yellowstone prequels 1883 and 1923 has given us a deeper insight into the Dutton family tree. However, there are still many mysteries that surround the Dutton family.
One of those mysteries is who are John Dutton Jr's parents in 1923. While we know John Jr is the father of John III, the patriarch of Yellowstone Dutton Ranch in Yellowstone, we don't know anything else about his family.
While there are several theories as to who John Jr's parents are, we do not know anything for sure yet. With the return of Yellowstone season 5 and the renewal of 1923 season 2, we can hope to learn more about John Jr's parentage.
Who are John Dutton Jr's Parents?
As of now, we can narrow down that John Dutton Jr.'s parents are likely Spencer and Alexandra Dutton or Jack and Elizabeth.
While some people thought John Jr could be the son of John Sr and Emma Dutton, that was virtually disproven after both of them died in 1923. However, there is a slim chance that Jack could be a nickname for John Jr.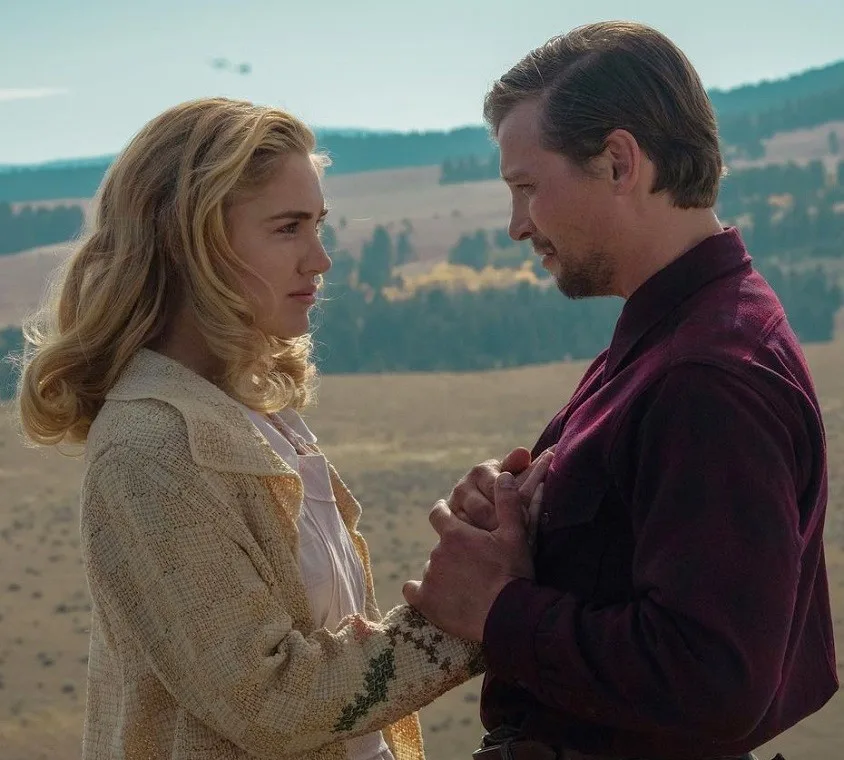 However, it seems unlikely that Jack is actually John Jr. John III was born in 1959 and Jack was born in the early 1900s. While it is possible that Jack could have had John III when he was in his late 50s, it is rather unlikely. It is far more probable that Jack would be his grandparent.
After Elizabeth became pregnant in season 1 of 1923, many thought she was going to give birth to John Jr. However, she sadly suffered a miscarriage later in the season.
While she doesn't know for sure, Elizabeth is worried that she won't be able to have any children. She tells Jack he should find someone else who will be able to provide him with children.
Jack reassures Elizabeth that he loves her and wants to be with her even if she can't have children. While Elizabeth believes she doesn't have a purpose if she can't have children, Jack reassures her she does.
Jack tells her that his Great-Aunt Cara didn't have kids but when he looks at her he sees nothing but purpose as she has helped so many others. He tells Elizabeth that it may be their purpose to help others who don't have parents.
The other main possibility is that Jack Jr. is the son of Spencer and Alexandra. While on the passenger ship to London, Alexandra experiences nausea. Though this could just be seasickness, Alexandra has never shown signs of seasickness before, despite being in smaller boats.
There is a good chance that Alexandra could currently be pregnant and that she will give birth to John Jr. She has already made it clear that she wants to start a family with Spencer.
Also read: 8 Fan Theories for 1923 Season 2
Could John Dutton Jr. Be Adopted?
There is also a theory going around among Yellowstone fans that John Jr. is actually adopted. A couple of different ideas are going around about the adoption theory.
At the beginning of 1923, Elsa narrates how only one of her brothers will live to see their children make it to adulthood.
Now that John Sr. is dead, it is unclear which brother she is referring to in the statement. While Jack is still young, John did live long enough to watch him grow up and fall in love.
This leads to the possibility that Spencer dies, leaving Elizabeth and Jack to help raise his child. When Jack tells Elizabeth that their destiny may become parents to children without one, he could be foreshadowing they help Alexandra raise John Jr.
Some believe that both Spencer and Alexandra will die in the fight against Banner Creighton and Donald Whitfield. This would leave Jack and Elizabeth to adopt John Jr. and raise him on their own.
Others believe that perhaps John Dutton Jr. has no blood relation to the Dutton family. Perhaps someone the Dutton family knows has a baby they can't care for or is an orphan, leaving Jack and Elizabeth to step up to be the parents.
See our Dutton Family Tree graphic to more easily visualize all seven Dutton generations.