This post may contain affiliate links. We earn from qualifying purchases. Learn More
Since 2007, Heartland has become one of the most beloved family drama series. Based on a book series of the same name, Heartland follows Amy Fleming and her older sister Lou on their family-based ranch in Alberta, Canada.
With compelling storylines, powerful characters, and beautiful horses, Heartland has become a favorite series among people of all ages. With 16 seasons and no signs of stopping, the show has become very successful with fans all across the world.
With so many wonderful characters throughout the show, have you ever wondered which Heartland character matches your personality? Maybe you are resilient like Amy or caring like Ty.
Take this Heartland personality quiz to find out which Heartland character you are most like!
1. What kind of Heartland friend would you be?
A loyal and empathetic confidant
---
A supportive and encouraging friend
---
A wise and insightful mentor
---
A fun-loving and adventurous companion
---
2. If you could choose a Heartland vehicle, which one would it be?
A sturdy, well-maintained tractor
---
3. In a crisis at Heartland, what would be your role?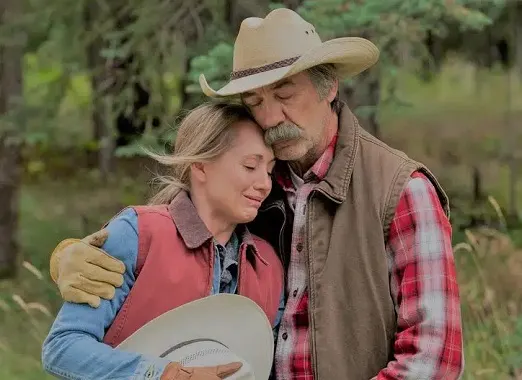 The compassionate horse expert
---
The skilled and resourceful problem solver
---
The wise and experienced advisor
---
The organized and efficient coordinator
---
4. Which Heartland quote resonates with you the most?
"Believe in yourself, and anything is possible."
---
"No matter how tough things get, you can always make it through."
---
"Sometimes the right path isn't the easiest one."
---
"Family isn't just about blood; it's about love and loyalty."
---
5. If you could join a Heartland family tradition, which one would you choose?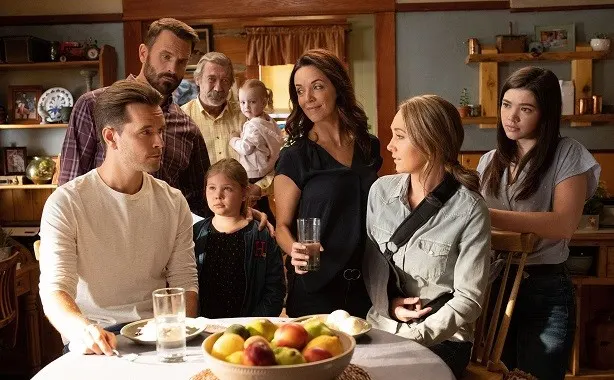 A heartwarming Christmas celebration at the ranch
---
A fun-filled summer barbecue
---
A quiet Thanksgiving dinner with loved ones
---
A festive New Year's Eve party
---
6. What's your favorite Heartland-themed activity?
7. What type of Heartland adventure would you embark on?
A cross-country horse race
---
A daring animal rescue mission
---
A journey to reconnect with family
---
A business venture in the countryside
---
8. How do you handle disagreements?
By standing up for what I believe in
---
By staying calm and listening to others
---
By mediating and offering wise advice
---
9. If you could befriend a Heartland animal, which one would you choose?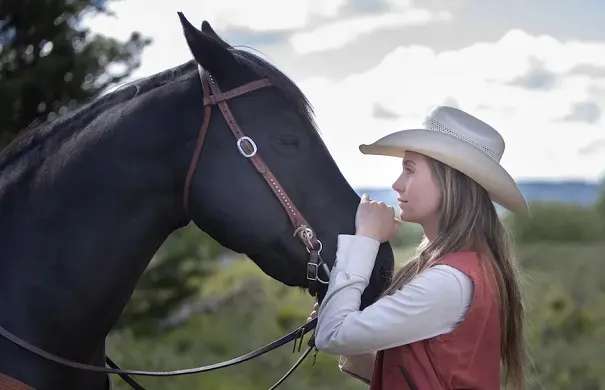 10. You find a stray dog on the ranch. What do you do?
Train the dog to be a working ranch dog
---
Check the dog's health and care for it
---
Build a shelter for the dog on the ranch
---
Adopt the dog as a family pet
---
11. If you had to choose a side gig related to Heartland, what would it be?
Hosting horse-riding workshops
---
Opening a small private veterinary clinic
---
Teaching ranch management courses
---
Running a bed-and-breakfast
---
12. If Heartland were a kingdom, what role would you take on?
13. If Heartland were to be invaded by aliens, what role would you play in defending the ranch?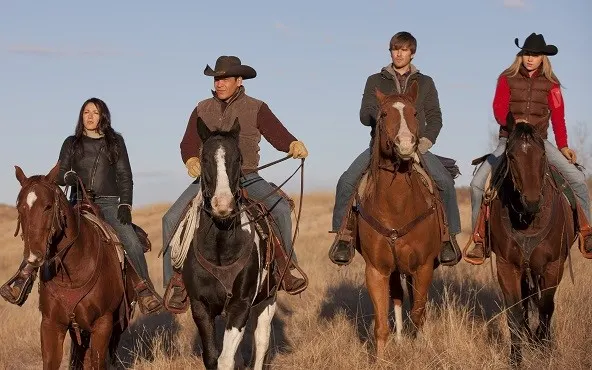 Leading a team of horse-riding warriors
---
Tending to the injured animals and allies
---
Strategizing and setting up defenses
---
Coordinating the ranch's resources and supplies
---
14. If you were faced with a challenging business decision like Lou, what would you prioritize?
The well-being of the animals
---
The financial stability of the ranch
---
The happiness of the family
---
The long-term growth of the business
---
15. How would you approach a difficult horse training problem like Amy?
Develop a new training method
---
Research the horse's past for clues
---
Consult experienced trainers for advice
---
Organize a training session with the horse's owner
---
16. How would you handle a personal loss, as the characters in Heartland have experienced?
Find solace in the company of animals
---
Channel your grief into helping others
---
Share your feelings with loved ones
---
Focus on creating new, happy memories
---
Share the quiz to show your results !
Subscribe to see your results
What Heartland Character Am I?
%%personality%%
%%description%%
But I'm also %%personality%%
%%description%%
Please note that this personality quiz is just fun and shouldn't be taken seriously. Let us know in the comments below what you thought of our quiz and wich character you were.
Also, don't forget to take our Heartland trivia quiz!
Which Heartland Character Could I Have Scored as?
Below is a personality overview of the four Heartland characters you could have been scored as. They are the Amy Fleming, Ty Borden, Lou Fleming, and Jack Bartlett.
We chose what we thought were four characters had distinct characteristics and traits.
Amy Fleming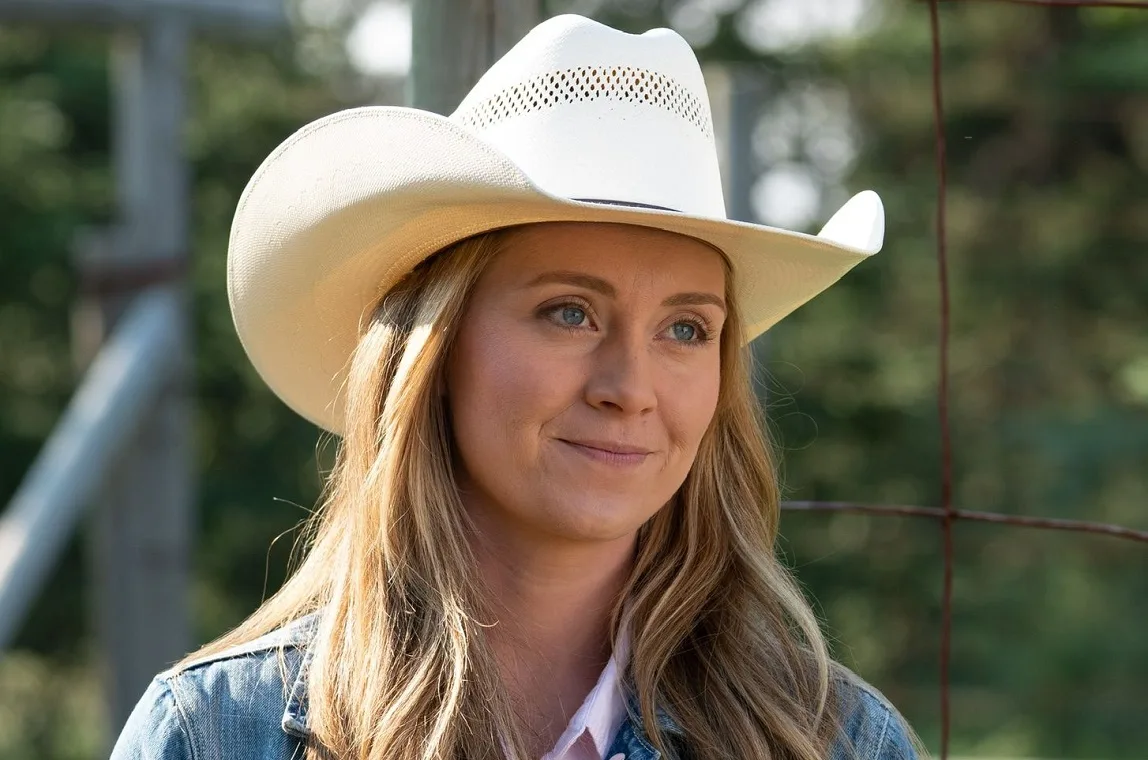 Amy is a compassionate and dedicated horse trainer with an innate connection to animals, particularly horses. Her strong intuition and empathetic nature make her a natural when it comes to understanding the feelings and needs of the animals she works with.
Alongside her skills with horses, Amy is a loving sister, daughter, and partner, fiercely loyal to her family and friends. She is passionate, determined, and always willing to face challenges head-on.
Ty Borden
Ty Borden is a caring, resourceful veterinarian who has overcome a troubled past to become an integral part of the Heartland family. His journey of personal growth and transformation has shaped him into the responsible, skilled, and dedicated person he is today.
Ty is a supportive partner to Amy and a loyal friend to those around him. He has a strong desire to positively impact the world, and his perseverance and resilience inspire those who know him.
Jack Bartlett
Jack Bartlett is the wise, experienced patriarch of the Heartland family. As a seasoned rancher, he has a wealth of knowledge and experience to share with his loved ones.
Jack has seen it all, and his steadfast, insightful nature makes him a reliable source of guidance and support for those around him.
A true mentor, Jack is always ready to lend a helping hand and offer advice, never hesitating to put others first. His dry wit and sardonic humor keep everyone on their toes, and his love for his family is unwavering.
Lou Fleming
Lou Fleming is an ambitious, organized businesswoman who balances her career with her love for her family. Her ability to bring people together and make things happen is unparalleled.
Lou's adaptability and strategic thinking have led her to success in various ventures, from managing a thriving dude ranch to navigating life as a loving mother. She is a compassionate, empathetic person who is always up for new challenges and adventures.
Lou's clever banter and fun-loving spirit make her a cherished member of the Heartland family.