This post may contain affiliate links. We earn from qualifying purchases. Learn More
For over a decade, Heartland has galloped into the hearts of viewers, offering a unique blend of family drama, equine beauty, and the breathtaking vistas of the Canadian countryside.
From its intimate character dynamics to the sweeping emotional arcs, the series has resonated deeply with fans across the globe.
But, if you're in the US, UK, or Canada and wondering where to relive the joys of Seasons 1-17 or embark on this heartfelt journey for the first time, you're in luck.
This is the ultimate guide on where to watch every season of Heartland, including tips on how to watch the latest season 17 in countries where it has not been released yet.
Where to Watch Heartland Seasons 1-17
Heartland has grown to be popular all throughout the world, as people enjoy both the drama and ranch life of the show. Fortunately, there are different ways to watch the series, depending on where you live.
US
In the US, Heartland seasons 1-16 are available to watch on UP Faith & Family and DirectTV. Seasons 1-15 are available to watch on Netflix, and seasons 1-14 are available on Peacock, Hulu, Roku, Plex, and Freevee.
Season 17 isn't available to watch yet in the US, and it will likely be available sometime in the Spring of 2024. However, fans in the US may be able to use a VPN to change their location to Canada and sign up to CBC Gem to watch season 17.
Many of the earlier seasons of Heartland are also available to purchase on Amazon.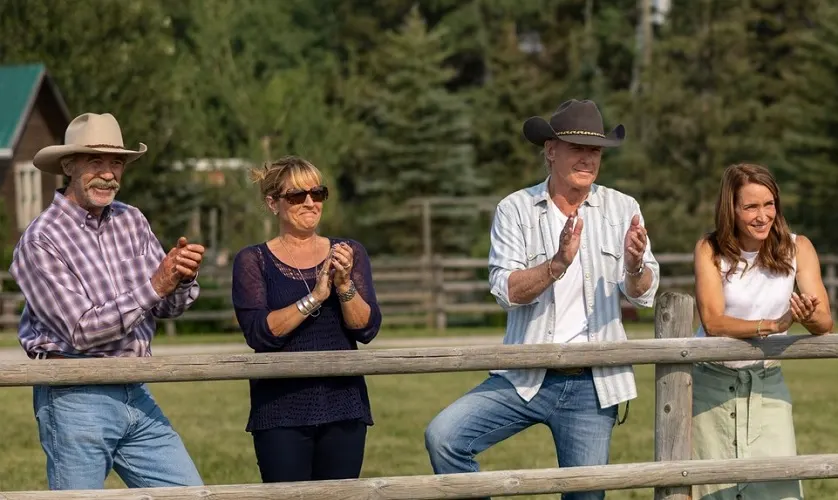 Canada
In Canada, Heartland seasons 1-17 are available to watch on CBC and CBC Gem. The series now resides exclusively on CBC Gem, as the series was removed from Netflix Canada in March 2023.
CBC Gem premium is available for $4.99 a month. However, CBC Gem is not available outside of Canada.
UK and Australia
Heartland seasons 7-16 are available to watch on Netflix in the UK and Australia. Also in Australia, seasons 1-6 are available on Amazon Prime Video with a basic subscription.
Like with the USfans in the UK, Australia, or across the would could use a VPN to connect to CBC Gem in Canada to watch the latest season 17.
Also, take our fun Which Heartland Character Are You? personality quiz.
Can You Watch Heartland on Amazon Prime Video?
Heartland seasons 1-16 are available to watch on Amazon Prime Video in the US. However, to watch Heartland on Amazon Prime Video, you will need to subscribe to UP Faith & Family.
Will Heartland Be Renewed for Season 18?
Heartland season 18 hasn't been announced yet, and we will likely have to wait until Jun 2024 before we hear an official announcement. However, it is likely the series will be renewed thanks to its popularity.
Many sources believe that the series will be renewed, with Heartland season 17 already out in Canada. If season 17 continues with strong viewing figures, there's no reason why they wouldn't renew Canada's longest-running TV show.