Our readers support us. This post may contain affiliate links. We earn from qualifying purchases. Learn More
Yellowstone's second prequel series, 1923, premiered on December 18, 2022. It will follow in the footsteps of 1883 and the next two generations of the Duttons and their struggles.
1923 will follow Jacob Dutton and his wife Helen who run the Yellowstone Dutton Ranch during the early 20th century.
It will deal with many current issues, such as pandemics, historic droughts, lawlessness and the end of Prohibition.
The series will highlight the struggles of Montana's great depression, which predated the nation by nearly a decade.
The show will also touch basis with the impacts of the end of WWI.
1923 has an A-list cast, featuring Harrison Ford, Helen Mirren, Jerome Flynn, Robert Patrick, and Jennifer Ehle.
Also, Isabel May returns to narrate 1923, as she did in 1883.
See the 1923 trailer:
The Yellowstone prequel has become a highly anticipated series, as many fans are eager to learn more about the Dutton family history.
Where Can I Watch 1923? (with Free Options)
Season 1 of 1923 is available to watch exclusively on Paramount+. Episode 1 of season 2 will likely be released in late 2023 or early 2024.
Read more: Speculation for Season 2 of 1923
1923 episodes were available at the same time weekly, as shown below;
| 1923 Episode | Release Date |
| --- | --- |
| Episode 1 "1923" | Sunday, December 18, 2022 |
| Episode 2 "Nature's Empty Throne" | Sunday, December 25, 2022 |
| Episode 3 "The War Has Come Home" | Sunday, January 1, 2023 |
| Episode 4 "War and the Turquoise Tide" | Sunday, January 8, 2023 |
| Episode 5 "Ghost of Zebrina" | Sunday, February 5, 2023 |
| Episode 6 "One Ocean Closer to Destiny" | Sunday, February 12, 2023 |
| Episode 7 "The Rule of Five Hundred" | Sunday, February 19, 2023 |
| Episode 8 "TBC" | Sunday, February 26, 2023 |
See our full recap of season 1 (with each episode summarised).
Paramount+ is available for $4.99 a month for the essential plan and $9.99 for the premium plan.
Annual subscriptions are available for $49.99 a year with the essential plan and $99.99 a year for the premium plan. The plans include a free 7-trial day, and you cancel your subscription at any time.
Paramount+ also offers a 25% student discount and the ability to save up to 16% with an annual subscription.
T-Mobile customers can get a year of Paramount+ for free. Walmart Plus members can also stream Paramount+ at no additional cost.
For those with Amazon Prime, you can subscribe to the Paramount Plus channel through Amazon for $9.99 a month.
Paramount+ also has bundling options with Showtime.
For UK fans, Sky Cinema now includes Paramount+ at no extra cost.
Read our 1923 guide here for all the latest news.
Will 1923 Be on Netflix or Hulu?
Since 1923 is a Paramount+ original series, it will not be available on Netflix, Hulu, or Peacock.
Also read: Who the Yellowstone 1923 Cast are Dating or Married to in Real-Life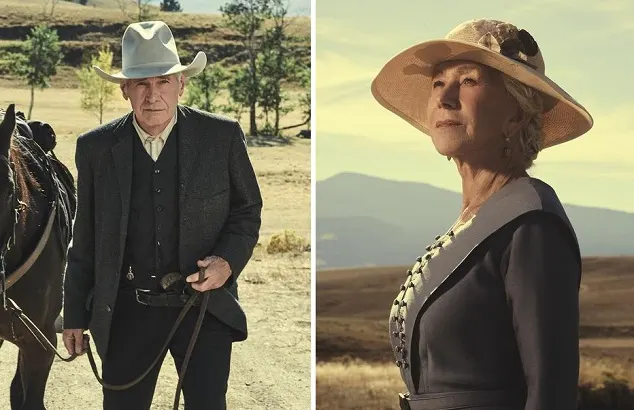 How Many Episodes of 1923 Will There Be?
1923 is set to get two seasons, with eight episodes each.
Also read: Where Is 1923 Filmed? All Known Filming Locations