This post may contain affiliate links. We earn from qualifying purchases. Learn More
The neo-western drama Yellowstone has become a sensation since first premiering in 2018. The series follows the Dutton family on their powerful cattle ranch as they struggle to keep their valuable land.
Like any cowboy, the Duttons like to enjoy a good drink at the end of a long hard day. The preferred drinks of choice throughout Yellowstone tend to be beer and whiskey.
For those interested in what the Duttons and ranch hands drink, we have gathered the most common whiskeys and beers seen throughout Yellowstone. If the Duttons enjoy it then you can't go wrong with these choices.
What Beer Do They Drink in Yellowstone?
For many, nothing beats a beer after a long hard day of physical labor. The ranch hands at the Yellowstone Dutton Ranch often unwind at the end of the day with a can of ice-cold beer.
In their free time, the ranch hands, including Rip, Colby, Lloyd, Teeter, Jimmy, and Ryan, enjoy drinking beer. Beer is a staple in the bunkhouse as it helps take the edge off as working as a ranch hand is not an easy job.
The most popular beer they drink in Yellowstone is Coors Banquet, with the bunkhouse occasionally drinking Coors Light.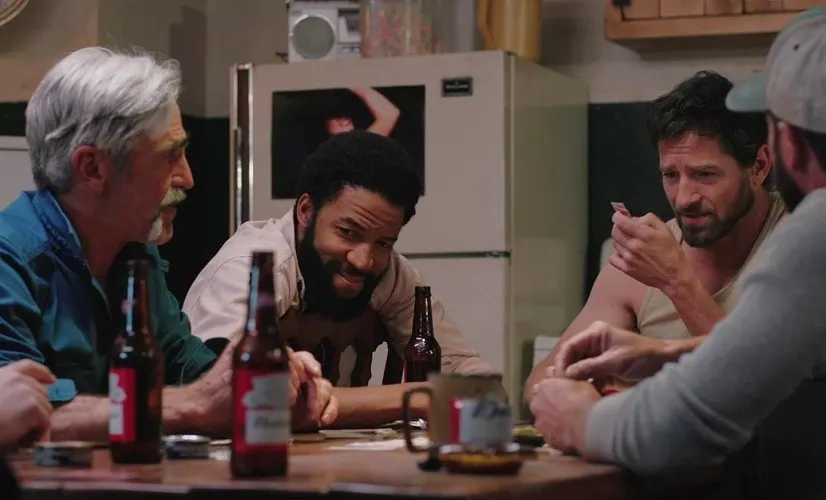 Other beers to appear on the show include Jackfish and Indian Cabins, which are names created for the show.
Coors Banquet
One of the most common beers you will see throughout Yellowstone is Coors. In fact, Coors Banquet is actually the official beer of Yellowstone.
The collaboration began at the beginning of season 5, as Coors Banquet is frequently drunk throughout Yellowstone. Coors Banquet is owned by the Molson Coors Beverage Company.
"Since Coors Banquet was born and brewed in the West, fans of the show enjoy the seamless integration of this beloved beer — it just works," said Marcelo Pascoa, the vice president of marketing for the Coors family of brands.
Coors Banquet is often referred to as "yellow jackets" due to the yellow labels on the cans and bottles. When you see Rip drinking a beer it is likely going to be a Coors Banquet.
What Whiskey Do They Drink in Yellowstone?
It's a well-known fact that the Dutton family likes their alcohol. Both John and Beth have developed a strong liking for whiskey.
While characters regularly drink whiskey throughout Yellowstone, fake labels are commonly used. This is typically due to the fact of lack of sponsorships from companies. With that being said, there are some whiskeys that have been identified on the show.
Bulleit Bourbon
Bulleit bourbon is one of the most popular brands of bourbon in America. Both and John have been known to enjoy Bulleit Bourbon in Yellowstone.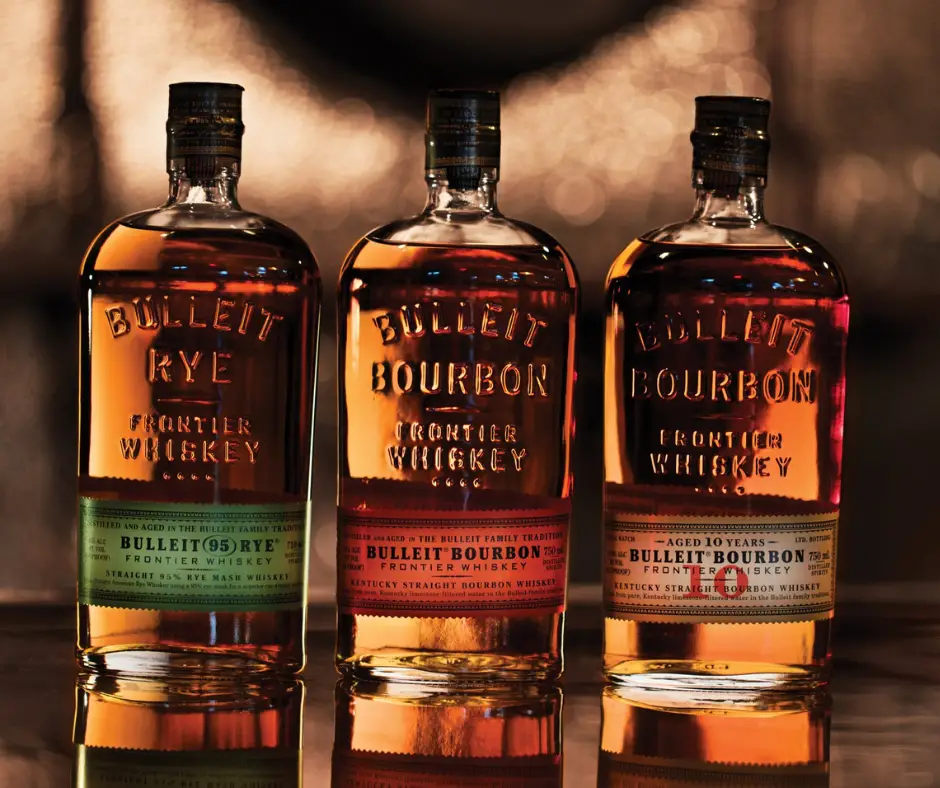 Bulleit Bourbon is a brand of Kentucky straight bourbon whiskey made for the Diageo beverage conglomerate. It is produced at the Bulleit Distillery in Lebanon, Kentucky as well as the Bulleit Distillery in Shelbyville, Kentucky.
The brand is known for its high rye content and for being aged for at least six years. Their whiskey is known for having a bold, smooth, distinctive taste.
Buffalo Trace Distillery
In later seasons, Beth and John can be seen drinking whiskey from Buffalo Trace Distillery. Such whiskeys from the company that appear on the show include Buffalo Trace and W. L. Weller.
Buffalo Trace Distillery has over 200 years of experience crafting fine whiskey. The distillery is owned by Sazerac Company and is located in Frankfort, Kentucky. It is said to be the oldest continuously operating distillery in America.
Crown Royal
The whiskey brand Crown Royal also makes an appearance in Yellowstone. In season 5 episode 3, a bottle of Crown Royal can be seen on a drink cart during a flashback scene.
However, some fans pointed out that the production team used a modern bottle which wouldn't have been around during the time of the flashback scene.
Pendleton Whisky
Pendleton Whisky is another brand of whiskey that is spotted in Yellowstone. The whiskey hails from the iconic Western town of Pendleton, Oregon, home to the famous Pendleton Round-Up.
In 2022, Pendelton Whisky announced a partnership with Yellowstone creator Taylor Sheridan's Bosque Ranch. The two teamed up to create the Ranch Water cocktail as well as the Pendleton Pecan Bar.
"Bosque Ranch is very excited to partner with Pendleton Whisky as we collaborate on new ways to celebrate the American cowboy and preserve the Western lifestyle. Selfishly, it keeps me well stocked with their Midnight Whisky," says Taylor Sheridan.
What Does Beth Dutton Drink in Yellowstone?
Beth drinks the whiskeys Buffalo Trace and W. L. Weller in her scenes at the ranch. However, she tends to drink Coors and Budweiser in her bar and restaurant scenes.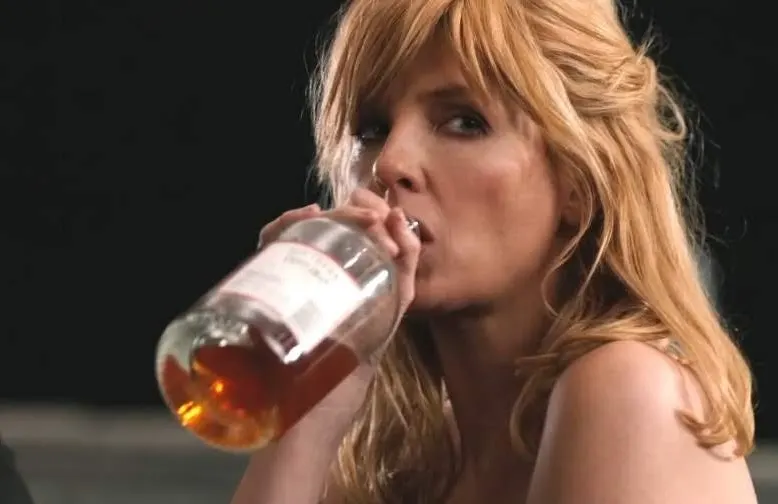 Forrie J. Smith's Whiskey Collaboration
Yellowstone's very own Forrie J. Smith, who plays ranch hand Lloyd, has his own whiskey collaboration. Smith has teamed up with Oak & Eden to create his very own line of whiskey.
The signature whiskey includes a bourbon finish with a cold brew coffee infusion for a unique taste. A bottle retails for $84 and is available in select stores across America.
To celebrate his collaboration, Smith has been going on tour across America to promote his whiskey. He is offering meet and greets for his fans while selling his whiskey.