This post may contain affiliate links. We earn from qualifying purchases. Learn More
If you've been captivated by the power dynamics, family drama, and breathtaking landscapes of the popular television series Yellowstone, you're not alone.
One character who particularly stands out amid the compelling ensemble is Jamie, the Dutton family's conflicted and ambitious lawyer turned politician.
Jamie's complex relationships and emotional struggles make him one of the most intriguing figures in the series.
But who's the talented actor who breathes life into this complex character and navigates the challenging role with such prowess?
Who Plays Jamie on Yellowstone?
Wes Bentley plays Jamie Dutton on Yellowstone. Bentley is an American actor who was born on September 4, 1978, in Jonesboro, Arkansas.
He has been in films such as American Beauty, The Hunger Games, and American Horror Story. He has been nominated for two Golden Globe Awards and one Primetime Emmy Award.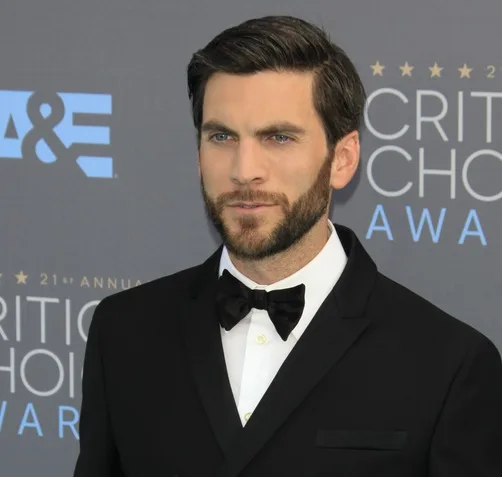 | | |
| --- | --- |
| Born: | 4 September 1978 |
| Birthplace: | Jonesboro, Arkansas, United States |
| Age: | 44 |
| Height: | 1.8 m |
| Wife: | Jacqui Swedberg |
| Net Worth: | $3m (estimated) |
He Attended The Julliard School
Bentley attended The Julliard School for his college education. The Julliard School is renowned for being a world leader in performing arts education.
While only there for a short time, he appeared in stage work including Henry IV, Part 1, and The Weavers.
Bentley's mother encouraged him to attend The Julliard School. Growing up, he appeared in many on-stage performances in Little Rock, Arkansas.
His Breakout Role Was American Beauty
Bentley's breakout role as an actor was his role as Ricky Fitts in the 1999 film American Beauty. He gained much praise for his role and was quickly launched into fame.
He is an Award-Winning Actor
Thanks to his stellar performance in American Beauty, Bentley went on to win the 1999 National Board of Review award for Best Male Breakthrough Performance.
He also went on to win the 2000 Chicago Film Critics Association Awards for Most Promising Actor and the 2000 Screen Actors Guild Awards for Outstanding Performance by a Cast in a Motion Picture for American Beauty.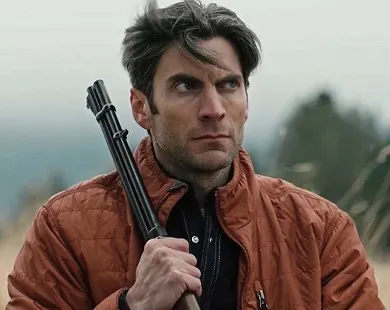 Bentley has also been nominated for awards for his roles in P2, American Horror Story: Hotel, American Horror Story: Roanoke, and Yellowstone.
He Struggled With Addiction
After launching into fame at a young age for his role in American Beauty, Wes Bentley began struggling with addiction. He became addicted to drugs and alcohol but, fortunately, was able to receive help.
Bentley went through the 12-step program twice and has now been clean for several years.
Here is what Bentley said in 2012, reflecting on his former addiction:
"I was risking everything to get drugs. I was driving around with homeless guys and people just out of prison, then I'd hit the streets and smoke all day. I'd already nodded off on set a couple times, and now I was being asked to leave auditions mid-reading because it was just so sad for them. I missed my brother's wedding because I was so messed up… The shakes, hearing voices, paranoia – those were daily occurrences for me. I was nearly dead, and I didn't care."
He Used to Own a Ranch
Before his days on Yellowstone, Bentley used to own a ranch. However, he only owned the ranch for one year, as it provided to be too much work alongside his acting career.
"I used to have a ranch back in 2004. We had horses. They weren't all mine. We provided space for other people's horses," Bentley says.
Is Wes Bentley a Real-Life Cowboy?
Despite coming from a family of cowboys on Yellowstone, Wes Bentley is not a real-life cowboy, though he has a love for horses.
While he knew how to ride a horse prior to the show, Bentley attended 'Cowboy Camp' to sharpen his skills for Yellowstone.
For the 1998 film Beloved, Bentley got the role because he pretended he knew how to ride horses. Upon landing the role, the director learned Bentley didn't actually ride. Fortunately, he learned how to ride horses from wranglers and stunt riders.
Upon getting cast as Jamie Dutton, Bentley attended Cowboy Camp, which Yellowstone creator Taylor Sheridan organized to teach the actors how to ride.
The actors learned the ins and outs of being a cowboy, including riding a horse, while off the grid in Utah alongside real cowboys.
Is Wes Bentley Married?
Wes Bentley is married to Jacqui Swedberg, who is an assistant television producer. The couple married in 2010 and have two children together.
He was previously married to actress Jennifer Quanz from 2001 to 2009.
Wes Bentley as Jamie in "Yellowstone"
When Bentley was cast as Jamie in Yellowstone, he found a character that allowed him to explore and showcase his acting prowess fully.
Jamie Dutton, the educated and estranged member of the Dutton family, is a character filled with complexities and contradictions, giving Bentley much to work with. His nuanced portrayal has garnered praise from critics and audiences alike.
Delving into Jamie's Character
Jamie's journey on Yellowstone is fraught with tension, power struggles, and internal conflict, making him one of the most fascinating characters on the show. Bentley's performance paints Jamie as a man torn between loyalty to his family and his own ambitions, which often leads to disastrous consequences.
Bentley's Approach to Jamie
In interviews, Bentley has spoken about his approach to Jamie, describing him as a "tragic character." Bentley's commitment to understanding Jamie's mindset and motivations has contributed to the depth and authenticity of his performance.
Recognition and Impact
Bentley's portrayal of Jamie has been lauded for its intensity and emotional depth. His work on Yellowstone has cemented his status as a talented character actor who can imbue complex characters with relatability and humanity.
Also read: 15 Interesting Facts About the Yellowstone TV Show