This post may contain affiliate links. We earn from qualifying purchases. Learn More
Wendy Moniz-Grillo portrays Lynell Perry, the exquisite Montana governor turned senator, in Yellowstone.
Though she feels a great deal of affection for the patriarch of the Dutton family, John Dutton (Kevin Costner), their romantic relationship doesn't kick off (as of the end of the show's season five part one).
Still, Lynelle has John's back and is among the few people he can bank on as he tries to protect the over-a-century-old Yellowstone ranch and do what he deems best for his family.
When the Dutton becomes the new Montana governor, she makes an effort to show him the ropes due to his limited political experience.
Wendy Moniz-Grillo is an American actress of Irish and Portuguese descent. She was born to Bob Moniz and Billie in Kansas City, Missouri, on 19 January 1969.
| | |
| --- | --- |
| Born: | 19, January, 1969 |
| Nationality: | American |
| Height: | 5′ 1″ (1.55 m) |
| Husband: | David Birsner |
| Social Media: | Instagram, Twitter |
A vast majority of film fanatics know Moniz for her role as Dinah Marler in the American soap opera Guiding Light.
Her remarkable performance earned her nominations for two Soap Opera Digest Awards in 1996 and 1997.
Notable Wendy Moniz-Grillo Movies and TV Shows
Guiding Light (1995-1999) as Dinah Marler
The Others (2000) as Eva
The Guardian (2001-2004) as Louisa "Lulu" Archer
Big Shots (2007) as Stacey Walker
One Life to Live (2011) as Mayor Kathleen Finn
Betrayal (2013-2014) as Elaine McAllister
Daredevil (2015) as Jennifer Fisher
House of Cards (2016-2017) as Laura Moretti
Kingdom (2016) as Roxanne Dunn
Pure Genius (2016-2017) as Julianna Wallace
Law & Order: Organized Crime (2021) as ADA Anne Frasier
FBI: Most Wanted (2022) as Judge April Brooks
Yellowstone (2018-present) as Governor Lynelle Perry
9 Facts About Wendy Moniz-Grillo
She Always Wanted to Become an Actress
Moniz-Grillo developed an interest in acting when she was pretty young. While at Durfee High School, she participated in as many drama events as possible.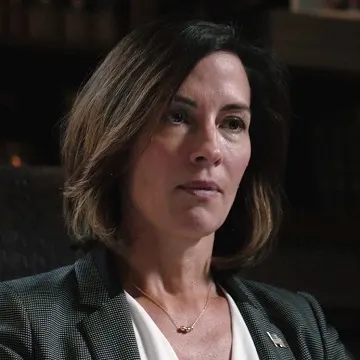 Later, she joined the New York-based Siena College to study English, but her passion still slanted towards acting.
At only 25, she killed it when playing her first professional role as an actress—Dinah Marler in the popular CBS soap opera Guiding Light. It earned her international fame and bolstered her acting career, enabling her to bag roles in many other films and TV series.
She Visited Montana for The First Time for Yellowstone
Moniz-Grill's acting career has seen her explore different parts of the world. But interestingly, her first visit to Montana was during the filming of Yellowstone, as she revealed in an interview with Monsters and Critics.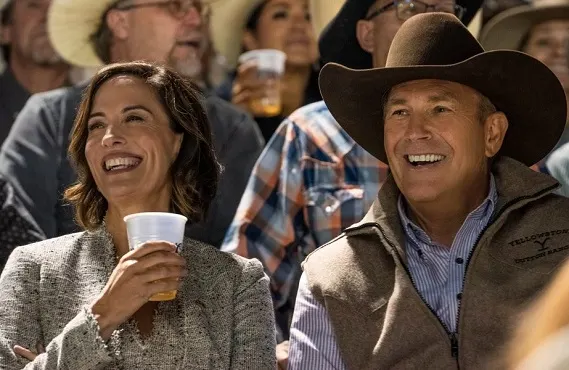 "I've never been to Montana and I'd never even been to Utah, which is what, when shoot, where the studios were and where we shoot a lot of Montana for." Moniz revealed.
She Appreciates Working with Kevin Costner
Moniz-Grillo portrays Governor/Senator Lynelle Perry, Kevin Costner's love interest in Taylor Sheridan's Yellowstone. She cherishes her role in the TV show because she knows he's among the most talented Hollywood stars.
She told Monsters and Critics that working with the legend is a privilege.
"It is a privilege to work with him. He's obviously he's a great actor, but he's a famous director too, and so he is really someone that gets it all, gets in there and talks about it, and is playful and collaborative." Moniz-Grillo said.
The Law & Order: Organized Crime actress also mentioned that playing her Yellowstone character is effortless because of her great onscreen chemistry with Costner.
"I think that the more that was written for us, the more you got to see that we had and that we gelled and worked well together… and that there was that chemistry there."
"So it was a pleasant surprise, I think for us too, we had a lot of fun together with those scenes," Moniz-Grillo added.
Also read: Why is Kevin Costner's Voice So Raspy in Yellowstone?
She Has Appeared in Many Commercials
Most of Moniz-Grillo's fans recognize her from movies and TV shows such as Tuesdays with Morrie, The Guardian, Betrayal and Yellowstone. But she's also acted in over fifty TV commercials earlier in her career.
For instance, in 1994, the House of Cards actress was featured in an Excedrin ad where she promoted the company's headache pain reliever.
Moniz-Grillo also worked with Sears Brand Central, a household appliances company in Puerto Rico, in 1995.
She Fell in Love with Her Guiding Light Co-Star
Moniz-Grillo met Frank Grillo for the first time on the set of Irna Phillips' Guiding Light in the 90s. The co-stars fell in love and got married in October 2020.
Moniz and Grillo's marriage yielded two sons, Liam, born in 2004, and Rio, born in 2008.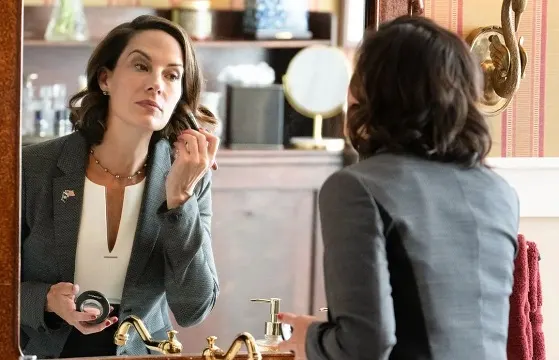 The two are also parents to Remy, Grillo's first son from his marriage to Kathy Grillo.
After almost two decades together, Moniz and Grillo announced their divorce in 2020. This was only a few years after the pair had invested a boatload of cash in a four-bedroom apartment in California.
Nevertheless, the two actors didn't disclose why they decided to call it quits, but they wanted joint physical & legal custody of their two children.
Previously, Moniz-Grillo was married to David Birsner. They divorced in 1996 without any kids.
Also read: 10 Best Yellowstone Moments That Are Perfection
She Delights in Being a Mother
There's no doubt that Moniz enjoys every part of her motherhood journey. Judging from her Instagram posts, she spends considerable time with her two sons, Rio and Liam.
She also has a great relationship with her stepson Remy, whom she shares with her ex-husband Frank Grillo.
In 2013, she posted a photo on her Instagram account expressing gratitude for being a mom to her three boys.
"These three give me the reasons to", The caption read.
She Cares about Society
Moniz-Grillo is among the Hollywood stars using their online influence to transform society. For instance, she supports National Alliance on Mental Illness (NAMI), a non-profit organization that promotes awareness about mental health and offers support to those with mental disorders.
Additionally, Moniz-Grillo has leveraged her social media accounts to raise awareness about racism and why everyone should stand up against racial prejudice.
In 2020, she was among the participants of Blackout Tuesday, an online protest held to support the Black Lives Matter Movement.
More often than not, Moniz-Grillo has shared content to promote human rights to make society better for all people, regardless of age, sex, gender, and race.
Also read: Who Plays Jack Dutton in 1923? Meet Darren Mann
FAQs about Wendy Moniz-Grillo
Who is Wendy Moniz-Grillo married to?
Moniz-Grillo was married to David Birsner between 1991 and 1996 and to fellow actor Frank Grillo between 2000 and 2020. Seemingly, she's now single.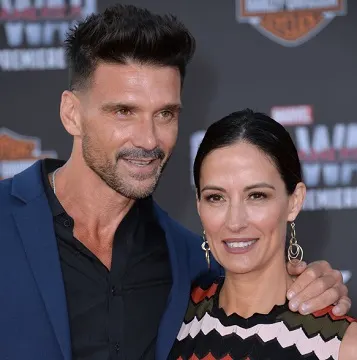 Does Wendy Moniz-Grillo own a dog?
Moniz-Grillo is a passionate dog person. You'll find many pictures of her furry pals on her official Instagram profile.
Were Wendy Moniz-Grillo and Kevin Costner born on the same day?
Moniz and her Yellowstone love interest Costner share the same birth month. While she was born on 19 January, the lead actor in Taylor Sheridan's top show came into the world on the 18th of the same month.