A drama series like Heartland would hardly be complete without an edgy character like Val Stanton. Val is the widowed mother of Ashley and Jesse Stanton and owner of Briar Ridge Stables. Even though she's not easy to like, her personality certainly brings a lot of color into the Heartland universe.
Wanda Cannon is a Canadian actress and theatre director who plays Val Stanton in Heartland. She was born in Kitchener, Ontario, and spent most of her childhood in Saskatchewan.
Cannon lived in Toronto for many years before deciding to move to her current home in Vancouver. Over her long career as an actress, she's been in numerous TV series and movies. Among her most famous appearances are For the Moment (1993), The 6th Day (2000), and The Final Cut (2004).
Stats about Wanda Cannon:
| | |
| --- | --- |
| Height: | 1.65 m (5'4") |
| Nationality: | Canadian |
| Born: | 12 January, 1960 |
| Birthplace: | Kitchener, Ontario, Canada |
| Star Sign: | Capricorn |
Wanda Cannon Started Out as a Musical Theater Actress
Cannon's voice talent made her an in-demand actress for musical theater. Her early experiences profoundly affected the rest of her career, and she still directs and acts in theater plays.
In CBC's Heartland Blog Q&A, Cannon revealed that her acting on screen gradually developed over the years. From acting in live theater, she transitioned into television and eventually film.
Her early career on-screen involved small roles in movies like Overdrawn at the Memory Bank (1983) and The Last Winter (1990). Some of her television credits from this time include Due South (1994-1999), Earth: Final Conflict (1997-2002), and Voyage of the Unicorn (2001).
Wanda Cannon's Biggest Roles
A prominent role in Wanda Cannon's career was in the romantic war drama For the Moment. Her role as "Betsy" earned Cannon a Genie Award nomination in Best Supporting Actress in 1994.
Her other major roles include playing Katherine Weir in the action movie The 6th Day and Caroline Monroe in the sci-fi thriller The Final Cut. More recently, she was featured in several Hallmark Channel Chrismas movies, such as Angel of Christmas (2015), Christmas List (2016), and Love in Winterland (2020).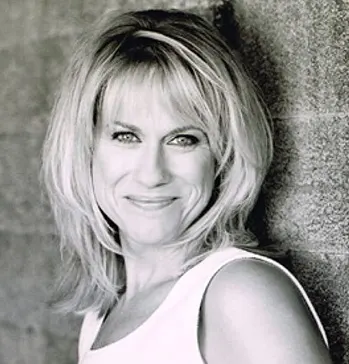 Wanda Cannon was a series regular on the Canadian TV show My Secret Identity (1988-1991). She played Val Stanton on Heartland (2007- ) between 2007 and 2018.
Wanda Cannon and Cindy Busby are Close Friends
According to the Heartland Blog Q&A, Wanda Cannon and Cindy Busby have become very good friends over their time at Heartland. Busby plays Val's spoiled and mean daughter Ashley Stanton.
Because of their relationship on screen, Cannon and Busby spent a lot of time working together. After many years of hard work, laughter, and good times, they have built a friendship that will last a lifetime.
But Cindy Busby wasn't the only person Cannon liked to work with. She praised Heartland's wonderful cast & crew countless times, saying it made her look forward to every working day on set.
Being on Heartland also inspired Cannon to learn to ride finally. Even though she grew up on a farm, the actress somehow missed out on horse riding in her childhood.
"Val has many sides"
At first glance, Val Stanton comes across as a harsh, wilful mother who likes to manipulate people to get what she wants. However, as Cannon revealed in the Heartland Blog Q&A, she has many sides.
According to the actress, people shouldn't be too quick to judge Val. Yes, she can be horrible and mean, but she can also be kind and gentle if need be.
When playing Val, Cannon strives to make her three-dimensional and show her side of the story. However, Val will always have that edginess to her, as without it she would lose her strength, Cannon says.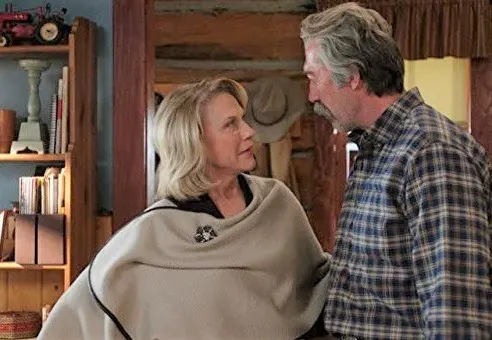 What Happened to Val Stanton on Heartland?
After the end of Heartland Season 4, Val disappears for several seasons of the show. It wasn't until Season 7 that she's back in the picture, and we find out what happened.
In Heartland Season 7, we learn that Val has lived in Florida ever since Ashley left for college. She then disappears again until Season 11, when she gets involved with Georgie's showjumping career.
In Season 11, Val asks Amy to fix her expensive jumping horse Flame. Georgie helps Amy bring the horse back to its old self, and the two develop a connection. Seeing how well they jump together, Val invites Georgie to compete on Flame.
However, Val wants results quickly, and Georgie is not progressing as fast as she'd hoped. Val blames Amy's abilities and pressures Georgie to choose between show jumping and trick riding. Georgie chooses trick riding with Phoenix.
Sadly, we don't see Val anymore after the ordeal with Flame. It would be great to find out what happened to her and get closure on her storyline.
5 Facts You Didn't Know About Wanda Cannon
If she wasn't an actress, she would work with marine animals
Her hobbies are cooking, working out and having friends over
She likes to go scuba diving when she can
Her favorite actress is Gena Rowlands, who won a Golden Globe Award
Cindy Busby used to call Cannon her "west coast" mom