Our readers support us. This post may contain affiliate links. We earn from qualifying purchases. Learn More
Texas is home to some of the biggest ranches in the world. One of those ranches is the historic Waggoner Ranch.
W.T. Waggoner Ranch is located in North Texas and spans nearly 535,000 acres. The picturesque ranch has several operations including beef cattle, horses, oil and recreation.
Almost as old as the Lone Star state itself, Waggoner Ranch has grown to become one of the most iconic ranches in the state. Though King Ranch is bigger, Waggoner Ranch is the largest ranch under one fence in Texas.
Where is Waggoner Ranch Located?
Waggoner Ranch is located in North Texas, 13 miles south of the city of Vernon. It covers parts of Wilbarger, Baylor, Wichita, Archer, Knox and Foard counties. The headquarters of the ranch is located in Vernon.
Facilities and Employees of Waggoner Ranch
Waggoner Ranch has approximately 96 employees. This includes cowboys, farm hands, oil field workers and office staff. The facilities include pastures, crop fields, oil fields and recreational lakes.
How Big is Waggoner Ranch?
Waggoner Ranch is approximately 535,000 acres of land and spans approximately 800 square miles. It is bigger than New York City and Los Angeles combined.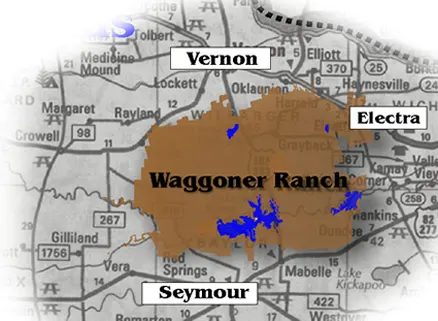 Who Owns Waggoner Ranch?
In 2016, sports mogul Stan Kroenke and his wife Ann, an heiress to the Walmart fortune, purchased the W.T. Waggoner Estate. Previously, Waggoner Ranch was owned by descendants of the Waggoner family for over 165 years.
Kroenke Ranches owns ranches in both Canada and America. Among the other ranches they own includes Broken O Ranch, one of the largest ranches in Montana.
Waggoner Ranch History
W.T. Waggoner Ranch, Inc. was established in 1849 by Dan Waggoner. Dan began buying land in the western portion of Wise County in 1870. Then, in 1873 Dan and his son, W.T. (Tom) drove a herd of cattle to Kansas in order to market them.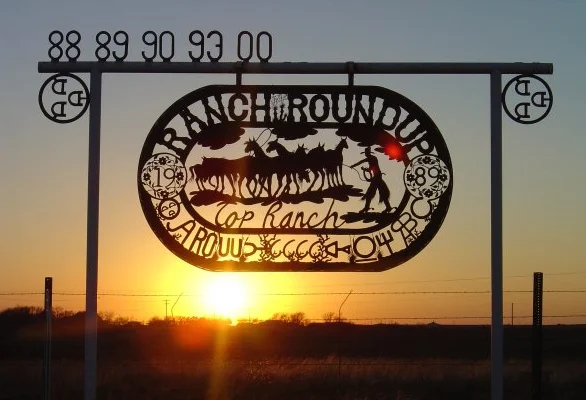 The father and son duo returned with $55,000, which was considered a fortune at that time. The Waggoner family used that money to start a ranching empire. They began to gradually move west as the land was cleared for settlement, purchasing grasslands.
The Waggoners went on to get land holdings in six counties.
In 1902, Dan passed away and W.T. continued to expand and operate the ranch. Then, in 1923, he developed what is known today as the W.T. Waggoner Estate.
How Much is the Waggoner Ranch Worth?
Upon its sale in 2016 to Stan Kroenke, Waggoner Ranch was listed for $725 million. This makes it one of the most expensive ranches in America.
Also see our guide to King Ranch, the largest ranch in the US.
What is Waggoner Ranch Known For?
Waggoner Ranch is known for breeding cattle and Quarter horses. The ranch also has an oil operation, crops and recreational lakes.
Waggoner Ranch is also currently developing hunting opportunities that include quail, wild hog and deer.
Around 26,000 acres of the land are in cultivation. Approximately 160,000 acres of the ranch are proven prolific oil properties.
What is the Brand of Waggoner Ranch?
Today, the brand of Waggoner Ranch is backward three Ds. Originally, the brand of Waggoner Ranch was a D61, however, around 1866 the ranch began branding with three Ds in reverse.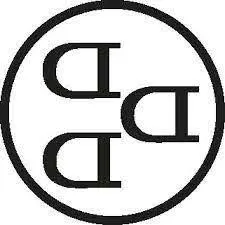 This unique brand is easy to recognize and back in the 1800s it was difficult for rustlers to alter. Until around 1882, the ranch used a D71 brand on their horses.
The Horses of Waggoner Ranch
Quarter horses have long been an important part of Waggoner Ranch. They have bred some of the finest Quarter horses in the industry, bringing home the 1994 American Quarter Horse Association's "Best of the Remuda Award."
Today, the horses on the ranch are still bred for working ranch purposes. Many still carry the bloodline of the renowned Quarter horse Poco Bueno, who once called the ranch home.
Waggoner Ranch is also noted for producing top-quality cutting and reining horses. They breed and sell horses, with several Quarter horse studs on the ranch.
How Many Cattle Does Waggoner Ranch Have?
The cattle herd at Waggoner Ranch consists of around 10,000 mother cows. These cows are comprised of 60 percent Hereford and 40 percent Angus/Hereford and Brangus/Hereford cross.
The cows at the ranch are bred to Hereford, Angus and Charolais bulls. Waggoner is one of the largest cow/calf enterprises in the country.
Also read our complete guide to the Four Sixes Ranch.