This post may contain affiliate links. We earn from qualifying purchases. Learn More
The Yellowstone prequel 1883 (2021-2022) tells the origin story of the Dutton family and how they journeyed through the Great Plain in search of a new home.
James Dutton, father to John Dutton I, is leading the family across the dangerous lands towards the West.
John Dutton I is the great-great-grandfather of Yellowstone Ranch owner John Dutton III in the main series.
Samuel Timothy McGraw is an American country singer, songwriter, and actor who plays James Dutton in the western drama 1883. He was born in 1967 in Delhi, Louisiana, as the only child of Elizabeth Ann D'Agostino and Frank Edwin McGraw Jr.
| | |
| --- | --- |
| Born | May 1, 1967 (age 55) |
| Birthplace | Louisiana, U.S. |
| Height | 5ft 10 (177.8 cm) |
| Wife | Faith Hill |
| Net worth | $165 million (estimated) |
Although Yellowstone fans know him for his role in the hit series' prequel, Tim McGraw is most famous for his country music.
The superstar singer has so far released 16 studio albums, 10 of which have made it to #1 on the Top Country Albums charts.
Tim McGraw First Met His Real Father at Age 11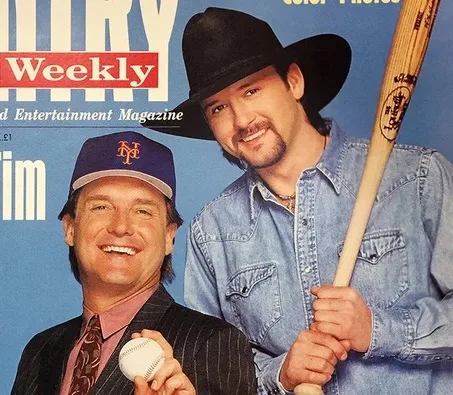 For most of his childhood, Tim McGraw believed his stepfather Horace Smith was his real father. However, at the age of 11, he came across his birth certificate in his mother's closet, which stated the name of his biological father.
Following his discovery, his mother took him to meet Tug McGraw for the first time. Ironically, the young McGraw already idolized his baseball star father prior to finding out about the parentage. He even had Tug McGraw's baseball card taped to the wall of his bedroom!
Interestingly, upon meeting his son, Tug denied they are related in any way until McGraw turned 18. The two then spent some time together and maintained a good relationship until Tug's death in 2004.
Shortly after his passing, the country singer wrote a song titled "Live Like You Were Dying" to honor the memory of his late father.
The song ended up winning both the Single of the Year and Song of the Year titles at the CMA Awards in 2004.
He Went to University On a Baseball Scholarship
Tim McGraw was truly his father's son, as they say. Since a young age, he has always been passionate about baseball and competed in the sport during his high school years.
Not only that, he was a talented player too, which earned him a baseball scholarship to Northeast Louisiana University. There, he became a member of the Pi Kappa Alpha fraternity.
Unfortunately, Tim McGraw injured his knee while playing baseball for the university. As a result, he couldn't pursue a professional career in the sport.
Tim McGraw is One of the Best-Selling Music Artists of All Time
The country legend's music career began in college, where he learnt to play the guitar and performed for money.
According to Wikipedia, he was initially so bad that his roommates would often hide his guitar so they wouldn't have to listen to him playing.
After moving to Jacksonville in Florida with his mother, McGraw attended Florida Community College and played in a few local bands. In 1989, he dropped out of college and moved to Nashville to pursue a career in music.
Fast forward into the future, Tim McGraw has written and released 65 country singles. 25 of these were highly successful and reached #1 on the Country Airplay or Hot Country Songs charts.
Moreover, according to Billboard Year-End, three of his singles were the top country songs of 1997, 1998, and 2004. They are "It's Your Love", "Just to See You Smile", and "Live Like You Were Dying".
To date, the country music superstar has sold over 80 million records and 40 million albums worldwide, making him one of the highest-earning musicians of all time.
Tim McGraw is An Award-Winning Singer
Considering his sweeping success as a singer and the popularity of his songs, it's little surprise that Tim McGraw has numerous awards under his belt.
In 2001 and 2006, he and his wife Faith Hill received Grammy Awards for singing "Let's Make Love" and "Like We Never Loved At All", respectively.
In 2005, Tim McGraw was the recipient of another Grammy Award for his song "Live Like You Were Dying".
Alongside the three Grammys, the singer also won 14 Academy of Country Music Awards, 10 American Music Awards, 11 Country Music Association (CMA) awards, and 3 People's Choice Awards.
Moreover, in honor of his Italian heritage, Tim McGraw received the National Italian American Foundation Special Achievement Award in Music at the Foundation's 29th Anniversary Gala in 2004.
Tim McGraw's Wife Faith Hill is a Celebrity Country Singer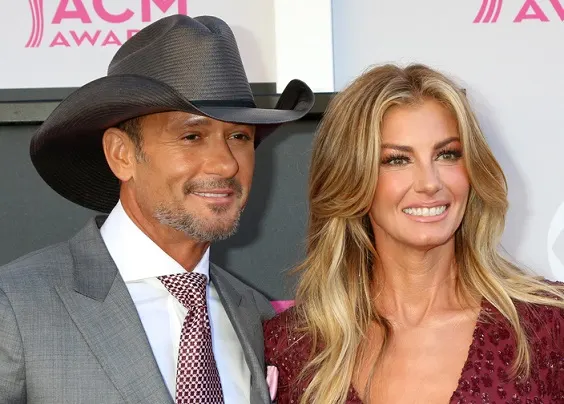 Tim McGraw and country star Faith Hill married in 1996 and have been together ever since, a rare outcome for celebrities. The couple also has three grown-up daughters, Gracie, Maggie Elizabeth, and Audrey Caroline.
On the singer's IMDb profile, one of his personal quotes talks about McGraw's experience living with his wife and three daughters.
"The main thing I have learned being in a house full of women is saying 'yes ma'am' or nothing at all."
Throughout their long partnership, McGraw and Hill have shared many unforgettable experiences. A highlight of these was their Soul2Soul II Tour in 2006, which was one of the most profitable tours in the history of country music.
To top it off, McGraw and his wife are the owners of a beautiful private island named Goat Cay in the Bahamas, which they like to call L'île d'Anges.
Tim McGraw Has Had Various Acting Roles
While singing is undoubtedly Tim McGraw's specialty, it's not his only talent. The country artist broke into acting in 1997 by landing a role in an episode of The Jeff Foxworthy Show (1995-1997).
In 2004, Tim McGraw received recognition for his performance in the high school sports drama Friday Night Lights.
A highlight of McGraw's early acting career was performing opposite oscar-winning actress Sandra Bullock in The Blind Side (2009).
He also landed roles in The Kingdom (2007), Four Christmases (2008), The Blind Side (2009), Country Strong (2010), Tomorrowland (2015), and The Shack (2017).
McGraw's First Lead Role Was in the Horse Movie Flicka
Flicka (2006) is the second movie adaptation of the classic novel "My Friend Flicka".
The popular family drama is about a teenage girl's special relationship with a Mustang filly who wanders onto her father's ranch.
Tim McGraw plays the girl's father Rob in the movie, which was his first-ever lead role. Acting opposite Alison Lohman and Maria Bello, he received critical acclaim for his portrayal of the stern and strong-willed Wyoming rancher.
What's more, McGraw also co-wrote one of the movie's soundtracks titled "My Little Girl". The song was later nominated for a Critics Choice Award for Best Song by the Broadcast Film Critics Association.
At one point, the song even ranked 3rd on the U.S. Billboard Hot Country Songs chart.
Also see: 7 Things You Didn't Know About Flicka
Tim McGraw First Shared the Screen with His Wife on 1883
In 2021, Tim McGraw landed another lead role, this time in the Yellowstone prequel series 1883. This was also the first time he shared the screen with his wife Faith Hill, who is also a lead in the series.
McGraw and Hill play husband and wife James and Margaret Dutton in 1883, the first generation of Dutton ranchers in the Yellowstone universe.
In an episode of The Tonight Show with Jimmy Fallon, Tim McGraw opened up about the experience of filming with his wife.
"It was good," the actor shared, "we said it was going to be tough because people are going to see Faith and Tim on the screen and we have to overcome that."
He went on to say, "We sort of gave each other a high five, gave each other a kiss and said 'the only way to do it is try to be good at it.'" (Source: Express)
In an interview with Country Now, McGraw described how costarring with Hill incited a new wave of admiration for his partner.
"To see my beautiful wife on horseback, firing guns, and having dirt all over her face, I just sit in awe," he said.
However, while filming the period drama was all fun and games for McGraw, Hill had to endure some additional challenges.
One of these was wearing a corset on horseback, which, good as it might look, left "a few ribs floating around" in her body.
Also read: 20 Best 1883 Characters Ranked
11 Things You Didn't Know About Tim McGraw
He was a minority investor of the Arena Football League's Nashville Kats.
His father Tug McGraw was Major League Baseball pitcher.
He is of Italian, Irish, English, Scottish, Dutch, Swiss, Czech, German, and French descent.
He has two half-brothers and a half-sister.
Tim McGraw is also a record producer.
He has a star on the Hollywood Walk of Fame at 6901 Hollywood Boulevard.
He organizes various charity events each year.
Tim McGraw is a member of the American Red Cross National Celebrity Cabinet.
He has a private pilot license and is the owner of a single-engine Cirrus SR22.
Tim McGraw makes about $38 million a year.
He was inducted into the Italian-American Hall of Fame in June 2004.
Who is James Dutton to John Dutton?
Tim McGraw's character James Dutton is the great-great-grandfather of John Dutton. Although some sources say he is John's great-grandfather, this is not possible due to the show's timeline.
In the Yellowstone prequel 1883, James and Margaret Dutton are traveling with their daughter Elsa and five-year-old son John Dutton I.
Assuming that this John Dutton would father a child around 1900, the fourth generation of Duttons would be born in the 1920s or 1930s.
This generation would then give rise to John Dutton III, who is the owner of the Yellowstone Ranch in the present day.
If we work our way backward through this timeline, it is clear that James Dutton is John's great-great-grandfather.
Another reason why this theory is plausible is that people used to get married and have children at a younger age back in the day. Therefore, only having two generations between James and John Dutton III would be a really big stretch.
In addition, Tim McGraw himself confirmed he plays the great-great-grandfather of John Dutton.
Related: Is 1883 Based on a True Story?
Was Tim McGraw in Season 4 of Yellowstone?
Tim McGraw played James Dutton in two episodes of Season 4 of Yellowstone. He appeared in flashbacks to the year 1893, when the Duttons have already established the Yellowstone ranch.
McGraw made his Yellowstone debut in the opening episode of Season 4, when he encounters an Indian camp while riding with his son and a younger boy named Spencer.
While the majority of fans believe Spencer is the third child of James and Margaret Dutton, there is some speculation that he could be the son of Elsa Dutton.
It is still unclear whether she dies or not in the final episode of 1883. Hopefully, the new prequel 1923 will shed some light on the fate of her character.
What is Tim Graw's Net Worth?
Tim McGraw has an estimated net worth of $165m to $200m. He has earnt the majority of his money from his country singing career, though he has also become a well-known actor. His net worth may well be higher when considering his wife Faith Hill's net worth too.
You can follow Tim McGraw on Facebook, Instagram, and Twitter.