Our readers support us. This post may contain affiliate links. We earn from qualifying purchases. Learn More
Did you know the recent Yellowstone season 5 premiere pulled in a fantastic 12.1 million views, despite Sunday Night Football?
Surprisingly, some people, including diehard fans of cowboy drama, didn't watch Yellowstone when it debuted in 2018. Its co-creator, Taylor Sheridan, thought it'd be a one-off season and he'd move on to his next project as soon as it was done.
The show's popularity surged tremendously shortly after, and consequently, that of the Texas-born filmmaker's career.
Only a few months ago, Variety described Sheridan's Yellowstone as the "new king of primetime", and we can all agree that the title is well-deserved.
From its phenomenally-written plot and relatable, relevant themes to excellent casting and incredible spinoffs & prequels, Yellowstone boasts an appeal most Western drama enthusiasts cannot say no to.
But how exactly did Sheridan pull everything off to achieve every screenwriter's dream within such a short time? This article looks into the main factors behind Yellowstone's incredible success.
Sheridan's Bold, Authentic Pitch for Yellowstone
In 2017, Sheridan, with the persuasion of 101 Studios' CEO, David Glasser, approached Viacom (now known as Paramount) and presented the company's execs with what might be the most daring pitch in the television industry.
Sheridan explained that he and TV producer John Linson had created Yellowstone, an original neo-Western series Americans might love.
The timing was perfect – Viacom was prepping to launch the Paramount Network. So, they thought it would be a great original show for their new brand and wanted to close the deal as soon as possible.
There was one issue, though.
Sheridan's terms and conditions sounded like a horror movie scene for any production house. He explained that Yellowstone was a big-budget show, so they had to be ready to spend.
"It's going to cost $90 million to $100 million," The Sons of Anarchy actor told the Viacom executives, as per a recent article by The Atlantic.
"You're going to be writing a check for horses that's $50,000 to $75,000 a week. You really want to do this?" Sheridan added.
What was even more intriguing is Sheridan only wanted Viacom to cough up the money to produce Yellowstone. He would fully control everything else, including directing and writing each episode.
The studio's executives had no right to give notes, and other writers weren't welcome, no matter how competent.
In addition, the now highly accomplished auteur clarified that he'd not release any story outlines – the actors would receive their scripts only a few days before shooting.
The entire pitch was absolutely insane, and yet, Viacom was sold on it.
Why Did Viacom Cave In?
Despite Sheridan's implausible requirements, various aspects made his initial pitch impossible to dismiss.
For starters, he wasn't a 'bad deal' because his resume was quite impressive. Previously, he'd written and directed Wind River, a popular neo-Western crime movie, which had grossed an unbelievable $45 million with an $11M budget.
In addition, Sheridan wrote Sicario, the 2015 award-nominated action thriller film, and its prequel Sicario: Day of the Soldado, and critics were pleased with his work. In addition, his Hell or High Water received nominations for three Oscars, so there was no doubt he'd mastered his craft.
Something else that convinced Viacom to get on board was that Kevin Costner would play the lead role of John Dutton, the Dutton family's patriarch. Though it was his first time to star in a TV series, his merit was, and still is, undisputed.
Costner has been in the film industry for over four decades. He has bagged numerous awards and been nominated for many more – he fits the role, and his millions-strong fanbase would doubtlessly enjoy Yellowstone.
In 2018, the Yellowstone co-creator told Variety he settled for Costner because of his amazing versatility and talent, which Viacom also admired.
"He's an incredible storyteller as a director, as a writer, as an actor, and so when you have that kind of tool in your toolbox, you can write him into some really conflicting situations." Sheridan said.
Besides, Sheridan's boldness was definitely alluring. He was ready to walk if his conditions weren't met because he had his idea of what Yellowstone was supposed to be and wasn't willing to alter anything, even if it meant waiting a little longer.
Remember, several networks had already turned away Yellowstone, including HBO, known for hit shows like Succession, Game of Thrones, The Sopranos, The Wire, and Sex and the City.
So, did Yellowstone not measure up, or why else did its rejection slips keep piling up? On the contrary, it did. And Sheridan already knew that, which was why he wasn't desperate, showing Viacom he comprehended the value of what he brought to the table.
Also read: See the Real-Life Yellowstone Dutton Ranch Where Fans Can Stay
4 Reasons Why Yellowstone Has Been a Success
On the face of it, Yellowstone appears to be just another commonplace show about a ranch and equine enthusiasts. But it's way more than that, which is why its fans have remained loyal.
Sheridan tells the gripping tale of a Montana ranch owner (John Dutton) in an authentic and relatable American fashion.
John (Kevin Costner) is hellbent on holding on to his way of life. But he faces many threats, including constant family backstabbing and developers willing to commit the most heinous crimes to guarantee the success of their investments, regardless of how they impact their community.
So, think of John as the king whose blood, sweat, and tears have seen him build an empire. How far can he go to protect his kingdom?
1. Taylor Sheridan Takes a Realistic Approach
According to The Atlantic, Sheridan wanted to bring up the question of morality, which most American entrepreneurs deal with daily.
"This was one of the fundamental things I wanted to look at: When you have a kingdom, and you are the king, is there such a thing as morality?" Sheridan asked.
If you've watched Yellowstone, you might already know the answer. Sometimes, the line between good and bad is really thin, and what's 'right' for you depends on which side of the table you are on.
In an interview with Variety, Sheridan revealed he wanted his audience to learn how to appreciate the good guys, even when they're far from perfect.
"I've always liked the notion of playing with who is a protagonist, and allowing our heroes to be flawed, and really question what they're doing morally, ethically, and keep them really human," Sheridan said.
Therefore, like most of us, John is imperfect, and as the king, he has to do what's necessary to ensure his kingdom thrives.
"It was the notion of a man who had inherited the seventh generation of this massive cattle ranch and reaching a place where he was aware of his own mortality, and who could he trust to shepherd this ranch into the next generation? And when you have a piece of land as big as this is, it's almost a kingdom. And so, does that make you a king? Kings, they don't employ morality when they're making decisions. Their job is to preserve the kingdom. So it lends itself to some really fascinating questions about us." Sheridan told Variety magazine.
Also read: See Inside Yellowstone Star Kevin Costner's Incredible Ranch in Colorado
2. "Responsible Storytelling"
Yellowstone showcases Sheridan's unmatched talent as a storyteller. As he tells the tale of the Dutton clan, he strives to perfectly depict how the decisions we make every day can have far-reaching consequences, impacting the rest of our lives.
And while achieving 'responsible storytelling', he tries to address different parts of his target audience without necessarily scaring them away, as Keith Cox, the current president of development and production for the Paramount Network, affirmed in a piece written by the network's Director of Content Marketing, Nicole Bitette.
"Their stories are compelling without being too dystopian or too cerebral," Cox said.
"We want to speak to a lot of different people, but we want to surprise them in the storytelling." He added.
3. Complex Characters and Incredible Actors
Sheridan's impeccably written script and unapparelled storytelling skills helped him create what every screenwriter yearns for – characters that are effortless to connect with. It's almost as if he tries to represent every part of society.
Besides Kevin Costner (John), Yellowstone's main cast includes the talented English actress Kelly Reilly, who plays the role of John's only daughter, the dauntless, ruthless Beth Dutton.
Reilly is famous for her roles in other films and shows such as Eden Lake, The Cursed, Britannia, and 10×10.
Then there is Wes Bentley, who perfectly embodies his role as Jamie Dutton, John's adopted son whose ambition knows no bounds.
You may have already seen him American actor in American Beauty, American Horror Story, The Hunger Games, We Are Your Friends, and Mission: Impossible – Fallout.
Other members of the Yellowstone family include Kayce Dutton (Luke Grimes), Monica Long Dutton (Kelsey Asbille), Tate Dutton (Brecken Merrill), Rip Wheeler (Cole Hauser), Jimmy Hurdstrom (Jefferson White), Chief Thomas Rainwater (Gil Birmingham), and Caroline Warner (Jacki Weaver).
While the experience of the Yellowstone cast members varies, each of them is uniquely skilled, which makes them perfect for their roles.
Also read: Who the Yellowstone Cast Are Dating or Married to in Real-Life
4. Sheridan's Use of Dialogue
Another aspect that has helped Yellowstone widen its pool of fans is how well Sheridan leverages dialogue in his writing.
The screenwriter has always admired how perfectly the novelist Larry McMurtry uses the style, and he strives to come close.
In the profile published by The Atlantic, Sheridan divulged that excellent dialogue requires the writer to make every word matter.
Speaking about McMurtry, he said that he "doesn't waste words. You could add a lot of words to his dialogue and the dialogue still works, but you can't take any away. And that, to me, is the cornerstone of writing good dialogue. If you took one word out of the sentence, the sentence doesn't make sense."
Sheridan's dialogue gives him power over his work as an artist. This enables his audience to understand things as he sees them, leaving no room for reinterpretation and misinterpretation. And fortunately, it works every time – which is why Yellowstone fans have no option but to watch on.
And even the show's actors appreciate it.
A while back, Costner told Variety that the series' dialogue is among the many things that drew him in.
"I saw that the dialogue had a fun, realistic approach to it," Costner said.
Adding that, "It was raw. It was dysfunctional … it was set against the backdrop of mountains and rivers and valleys and people on horseback, which is very appealing … Whether people want to admit it or not, some people don't realize that that way of life is still alive. This meat doesn't get to our cities without somebody getting up early in the morning and late at night taking care of those animals in some way. It's a way of life still."
Here is a fascinating interview with Kevin Costner and Taylor Sheridan on the making of Yellowstone:
Yellowstone and 1883 Viewership Stats
A primary factor that has seen the Yellowstone community grow tremendously within the past few years is its large viewership.
You might already know that Yellowstone wasn't a hit from the start. Its first airing attracted almost 5M viewers. And each episode of the first season pulled in less than 3M viewers in the United States.
Considering the cash Paramount Network was putting into the show, that was reason enough for the production company to cancel it – Sheridan wouldn't have been surprised as he thought it'd only last one season.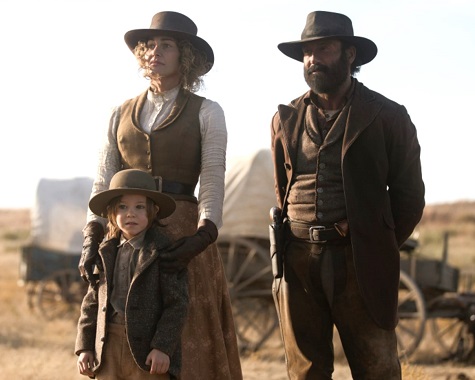 But Chris McCarthy, MTV Entertainment's CEO who oversees the Paramount Network, thought it was not the time to give up on Yellowstone yet. Instead, he scheduled the show to air on Sunday evenings instead of Wednesdays, and it worked as its numbers began to improve.
Impressively, Yellowstone's viewership did a complete 180 in season 2, with each episode garnering about 5.1M viewers. Soon, it was named the United States' #1 summer show on cable.
Things got even better with the release of season 3; its premiere alone pulled in 7.6M viewers. And it finished its fourth season up almost double digits, with the finale amassing a whopping 12.7M viewers.
The most recent season 5 two-episode premiere reached an incredible 12.1 million viewers, even surpassing HBO's House of the Dragon's opening viewership.
Also read: Why is Kevin Costner's Voice So Raspy in Yellowstone?
1883
For a new series, 1883 did quite well in terms of viewership. Its premiere in December 2021 made history as the biggest new show debut on cable since AMC's Into the Badlands in 2015.
Taylor Sheridan's 1883 was also the most watched original series on Paramount+, with the first episode pulling in 4.9 million viewers in Live+Same Day.
Although we're yet to find out when this Yellowstone prequel is coming back with another season, we speculate it'll also smash records.
The Taylorverse: Yellowstone Prequels and Spinoffs
Many viewers ignored Yellowstone during its early stages, but things have changed now.
Today, the show has a cult following that has grown larger than anyone, including Sheridan, would have anticipated.
Perhaps, it's his relentless devotion – he kept his word during the production of season 1 by superbly writing and directing every single episode.
Note that initially, Yellowstone was meant to end with that 10-hour movie, as Sheridan called it. But the show blew up, prompting the American filmmaker to dedicate his creative juices to enlightening his fans about the entire Dutton clan and other significant characters of Yellowstone.
Therefore, Yellowstone's spectacular success has given birth to a host of spinoffs and prequels that are just as enthralling, adding depth to the entire Yellowstone universe, which fans are now referring to as Paramount's "Taylorverse".
1883
Starring well-known talented actors such as Tim McGraw, Sam Elliott, Faith Hill, LaMonica Garrett, and Marc Rissmann, 1883 is Yellowstone's first prequel. It dives into the lives of the Dutton family when they first moved to Montana.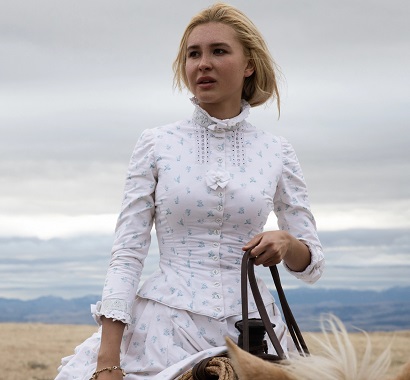 If you're dying to catch a glimpse and even understand John's ancestors, 1883 is the TV show to watch. It premiered in December 2021 on Paramount+, and a vast majority of Yellowstone fans relished each of its ten episodes.
Like Yellowstone, 1883 was supposed to be a one-season show. But thanks to its popularity, that's not the case anymore. However, Paramount is yet to announce the series' official release date.
Also read: Who the Yellowstone 1883 Cast Are Dating or Married to in Real-Life
1923
Initially titled "1932", 1923 is Yellowstone's next prequel that follows the Dutton clan during the Great Depression and Prohibition, almost four decades before Yellowstone's John Dutton III was born.
In this new series, the Duttons will fight to live through complications like historic drought, cattle theft, and lawlessness.
1923 stars industry legends Harrison Ford and Helen Mirren, and is set to premiere on Paramount+ on December 18, 2022.
Watch the 1923's first teaser trailer below:
6666
Unlike 1883 and 1923, 6666 is set in the present. Also, contrary to the previous Yellowstone spinoffs, its main focus will be the Four Sixes Ranch, one of America's most famous ranches, instead of the Duttons.
6666's release date is still undisclosed, but word has it that we'll wait a year or more to watch its premiere.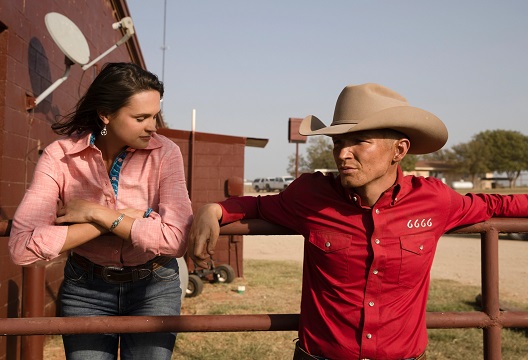 As of this writing, it's unclear if any member of the Dutton family will be in the show, but we'll be seeing a character in the Yellowstone community – Jimmy Hurdstram (Jefferson White).
We also expect to see Jimmy many times in Yellowstone Season 5, as he's now a series regular.
Also read: 15 Facts You Didn't Know About the Yellowstone TV Series
Wrapping It Up
Evidently, Yellowstone's stupendous success hasn't been by sheer chance. Its co-creator, Taylor Sheridan, who put his acting career on the back burner to focus on screenwriting, has put in the effort and creativity to tell the story of American cowboys in the rawest, most captivating manner. And it has seen him build an empire!
Sheridan told The Atlantic that Yellowstone had made way for him to collaborate with Paramount on several other series, including Tulsa King, Lioness, and Land Man, with a budget of over $1 billion.
"That's how much money they've trusted me with, and I have to go make more than that with the product I create. So yes, it's a tremendous amount of responsibility … I'm aware of the opportunity, and so I do spread myself thin as a result." Sheridan said.
Besides running his Yellowstone kingdom, Sheridan is a family man. His wife, Nicole Muirbrook, an actress, model, and a real cowgirl, has played her part well as the queen, supporting the filmmaker in every way she can. They also have a son.