This post may contain affiliate links. We earn from qualifying purchases. Learn More
Heartland introduced the character of Sam in Season 13 as the mysterious buyer of Tim's Big River Ranch. He was quiet and reserved at first, until he got involved with the Bartlett-Fleming clan who helped him become his old self again.
Shawn Roberts is a Canadian actor who plays Sam Langstone in the long-running TV show Heartland. He was born in 1984 in Stratford, Ontario, Canada, and is well-known for his muscular physique.
| | |
| --- | --- |
| Height: | 1.78 m |
| Born: | 2, April, 1984 |
| Birthplace: | Stratford, Canada |
| Nationality: | Canadian |
As it happens, Shawn Roberts is not your typical Heartland actor. He is most famous for his roles in horror and zombie films such as Diary of the Dead (2007) and the Resident Evil franchise.
Shawn Robets is a busy actor with two main priorities in life: booking roles and working out.
*Warning: Heartland spoilers ahead*
Here are interesting facts about Shawn Roberts.
Shawn Roberts' Acting Career Began With a School Play
Shawn Roberts has always had a passion for movies and bringing characters alive. When he was around 10 years old, Roberts performed in a school play where he played the Wolf in Little Red Riding Hood. Watching the play was award-winning screenwriter Robert Forsyth, the father of one of Roberts' friends.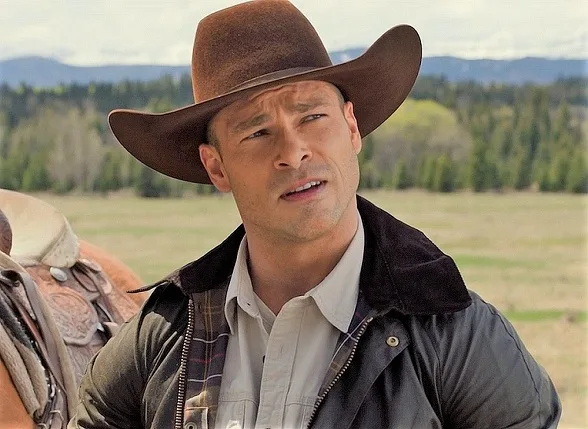 Forsyth saw potential in Shawn Roberts that day and recommended him as a child actor to the Toronto acting agency.
In 1996, Roberts landed a series regular role as Teddy Kent in Emily of New Moon (1998-2000). He shared his experience in Toronto Star:
I was 12 years old, so auditioning for a TV show was something I didn't even think really happened. The next thing you know, I ended up booking the gig and I did four seasons on 'Emily of New Moon.' I got to learn on the job and kept going from there.

Shawn Roberts
Next, he booked the role of Brian O'Connor in a two-part episode of Goosebumps (1995-1998). The highlights of his early career were starring in Degrassi: The Next Generation (2001-2015) and X-Men (2000), which was his first movie appearance.
What Shows Has Shawn Roberts Been In?
Shawn Roberts has been in many zombie and horror films such as Land of the Dead and Diary of the Dead. He is most well-known for his role as the villain Albert Wesker in the Resident Evil franchise.
The big break in Roberts' acting career came after his intense performance in Diary of the Dead. The role also gave him the chance to work alongside one of his childhood heroes, director George A. Romero.
Interestingly, the movie's lead character Debra Moynihan is played by none other than Michelle Morgan, who portrays Lou in Heartland (2007- ).
Throughout his career, Shawn Roberts played roles in numerous TV series and films. His most recent works include playing Sam Langstone in Heartland from 2019 to 2021, Adam Cauldfield in the Hallmark movie Love Under the Olive Tree (2020), and Spartacus in the Season 6 premiere of Legends of Tomorrow (2016- ).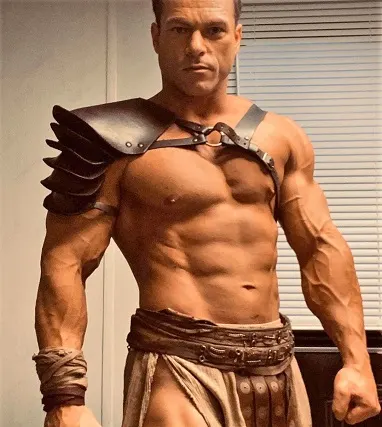 Given his impressive list of credits, there's no doubt that Shawn Roberts is a passionate and hard-working actor who loves his job. "Possessing a bunch of things is not what I am interested in. Having some great stories when I am 80 years old is what I live for. This job gives me the versatility to be able to get that," he told Digital Journal.
Also Read: 8 Facts You Didn't Know About Heartland.
Shawn Roberts and the Resident Evil franchise
The Resident Evil movie series is based on the Japanese video game franchise of the same name. The plot follows the story of Alice, whose goal is to bring down the Umbrella Corporation and end the zombie apocalypse.
Shawn Roberts was a huge fan of both the video games and movies as a child, and being part of the franchise was a dream come true for him.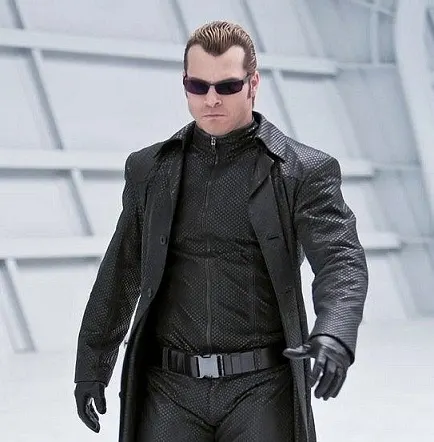 "I grew up playing the games and watching the movies. Finally, I got the opportunity to be a part of it, and live out a fantasy of being a super-villain. It was a lot of fun in the scale of it. Half of the time, I could not believe that I was even a part of it. It was a great experience, and a cool series," he shared in Digital Journal.
Shawn Roberts appeared in three Resident Evil movies as the antagonist Albert Wesker, head of the Umbrella Corporation. The character was inspired by the first Matrix movie.
While Roberts enjoys playing the evil character, it involves wearing a tight skin suit that makes filming somewhat uncomfortable.
The actor first appeared in the fourth installment of the movie franchise, Resident Evil: Afterlife (2010). He also returns as Wesker in Resident Evil: Retribution (2012) and Resident Evil: The Final Chapter (2016).
Shawn Roberts' Biggest Idols
When watching Roberts on screen, it's hard to miss his rugged handsomeness and heavily muscular build. His looks were inspired by his childhood action heroes, mainly Arnold Schwarzenegger, Sylvester Stallone, and Bruce Willis.
Shawn Roberts has also admired Australian-American action star Mel Gibson. In 2010, he had the opportunity to play opposite Gibson in Edge of Darkness (2010). "I learned how to fight watching him – 'Ah … that's how you throw a punch!'"
Shawn Roberts Is an Award-Winning Actor
Roberts' dedication and hard work as an actor didn't go unnoticed. In 2012, he won a Rising Star Award on the Canada International Film Festival for his performance in A Little Bit Zombie.
He also won the Culture Beat Award in the category of "Most Attractive Canadian Actor" in 2017.
How does Shawn Roberts coordinate such a busy and hectic life? The 37-year-old actor shared he likes to go with the flow when it comes to his career.
"I am willing to see what comes, and make the most of it. I don't even plan as far as tomorrow, since things can change. You are waiting for a phone call and an opportunity that comes out of the blue. I just enjoy what I've got and I take things in stride."
Also, take our fun Heartland quiz here.
5 Things You Didn't Know About Shawn Roberts
English is not his first language.
He had been in a relationship with Marie Avgeropoulos but is currently single.
He enjoys camping and being outdoors.
Going to the gym is a big part of his daily life.
Sigourney Weaver, Sandra Bullock and Julia Roberts are his dream female co-stars.
Also, use our search bar to read our other Heartland characters guides such as Amy Fleming, Ty Borden, Ashley Stanton, Jade Verani, Peter Morris, and many more!