Our readers support us. This post may contain affiliate links. We earn from qualifying purchases. Learn More
Heartland fans know Jack Bartlett as the wizened grandfather without whom the show wouldn't be complete. He keeps the Heartland family together and always says the right things at the right time.
As it turns out, the actor and the character have quite a few things in common!
Shaun Johnston is a Canadian actor, director, and musician who plays the role of Jack Bartlett in the hit TV series Heartland. He was born in Ponoka, Alberta, Canada, in 1958 and grew up on a farm with cattle and horses.
| | |
| --- | --- |
| Height: | 6′ 1″ (1.85 m) |
| Born: | September 9, 1958 (age 64) |
| Birthplace: | Edmonton, Canada |
| Occupation: | Actor, director, singer, guitar player |
| Wife: | Sue Johnston |
| Eye Color: | Blue |
| Zodiac Sign: | Virgo |
That's right, Shaun Johnston was a real-life cowboy long before he came on the Heartland show! The talented artist has won multiple awards for best actor during his long and successful career.
Below, we answer common FAQs and bring you interesting facts about Shaun Johnston.
Shaun Johnston Originally Auditioned for the Role of Tim Fleming in Heartland
Quite shockingly, the idea of being grandpa Jack on the Heartland show has never occurred to Shaun Johnston.
Being in his mid-forties, the actor thought the character's age too old for himself and was surprised to receive a callback for the role.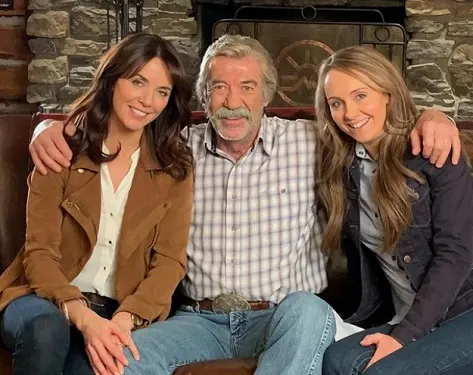 Having read the script, Johnston instantly connected with Jack's Western heroic archetype. Although he had to work on deepening his voice and learning Jack's characteristic walk, I think we can all agree that he's done a fantastic job!
Over the years, Shaun Johnston grew to love being grandpa Jack and is always eager to put a comical spin on the character. He is also proud of being a hardened character who hardly ever falls off a Heartland horse!
According to Michelle Morgan, who plays Lou Fleming on Heartland, Shaun Johnston is a perfectionist in his work. He would rather have several retakes of a shot until he is pleased with his lines.
In the eyes of the Heartland cast, Shaun Johnston is the one who creates the family vibe on the set. He always supports younger cast members and sometimes calls them to ensure they're okay.
Johnston admitted that being older and more experienced, he feels an urge to take everyone under his wing.
Shaun Johnston's Son Plays Jack's Younger Self on Heartland
Despite having no acting experience, the directors have cast Shaun Johnston's own son to play Jack's younger self on Heartland.
In season 13, episode 3, "Rearview Mirror," Jack reminisces about the times he spent training horses with his sister June.
When Johnston approached his son about the role, he was more than eager to take it. After taking a few acting classes from his dad, he was so confident on the set no one could tell he is not a professional actor!
Shaun Johnston is an Avid Singer and Guitar Player
Just like his character Jack, Shaun Johnston is a passionate musician! He has written and performed several songs for the Heartland show.
In his personal music project "The Book of Shaun," Johnston takes the listeners behind the scenes of how the songs evolved into the final versions you hear on Heartland. He also shares the stories behind the songs and their full chords and lyrics.
You can download the mp3 files from Shaun Johnston's website for $3.99 Canadian. All revenues from the purchases go to the Habitat For Humanity Okanagan non-profit organization.
Despite the enthusiasm of his fans, Shaun Johnston refrains from getting too carried away with his music career. He's only doing it for the fun and is perfectly happy to remain the occasional bonfire guitar player.
Shaun Johnston Found his Passion for Acting at Law School
After a few years of working in the family business, Johnston decided to pursue a career in law. Lucky for Heartland, he needed one extra credit to progress into his second semester which made him take up a drama class.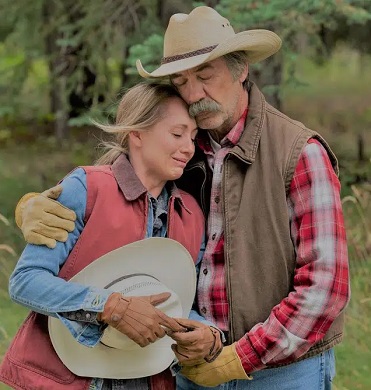 The instructor of the class inspired him to explore acting as a career, and he soon enrolled in the University of Alberta's drama program. It was here he acquired his Bachelor of Fine Arts degree.
Shaun Johnston has made the following statement on how his background affected his acting career: "Having grown up on the prairies has had a great influence on my work as an actor. I like to believe my approach is open and natural."
Shaun Johnston Co-founded the Shadow Theatre in Edmonton
During his early career, Shaun Johnston was a theater actor. "I was trained the traditional way" he said during one of his interviews.
As a drama student at the University of Alberta, he dreamed of one day opening his own theater. He co-founded the reputable Shadow Theatre in Edmonton with his classmate and dear friend John Hudson. Today, the theater has one of the strongest subscription bases in the Edmonton area.
Although Shaun Johnston is no longer involved in running the company, his old friend John Hudson remained on the Board of Directors to this day. However, Johnston has never lost his love for the craft and still performs on the stage every now and again.
Shaun Johnston is a Multi-award Winning Actor
Shaun Johnston made the switch from theatre to film when TV producers approached him after his performances. Being a tall, skinny guy in his youth, Johnston was mainly playing "bad guys" in his first few years of acting in both theatre and film.
His first lead role in the tragic drama Two Brothers a Girl and a Gun has won him the first of multiple Alberta Film & Television Awards for best actor. Some of his other famous appearances include Mentors (1998), Mystery, Alaska (1999) and of course, Heartland (2007).
His most famous role has certainly been playing Jack Bartlett in Heartland, for which he received a Gemini nomination early on in the show.
In 2011, Shaun Johnston was honored with the David Billington Award, presented to individuals who have made a valuable contribution to Alberta's media production.
Don't forget to read our ultimate Heartland guide: Where is the Heartland Filmed? (Location, Cast, Actors & FAQs)
Shaun Johnston Regularly Donates to Charity
As you can expect from a person like Shaun Johnston, he doesn't hold back when it comes to helping people in need.
He has raised funds and awareness for various organizations such as Autism Calgary, Children's Cottage Society, and Big Brothers Big Sisters. He's an enthusiastic Charitable Event Producer and regularly organizes fundraisers.
Follow Shaun Johnston here on Twitter, Facebook, and Instagram.
Who is Shaun Johnston Married to?
Shaun Johnston is married to Sue Johnston, who has been the actor's only wife. They met at university and have now been married for over 30 years. There is no further information on the couple's private life or wedding ceremony.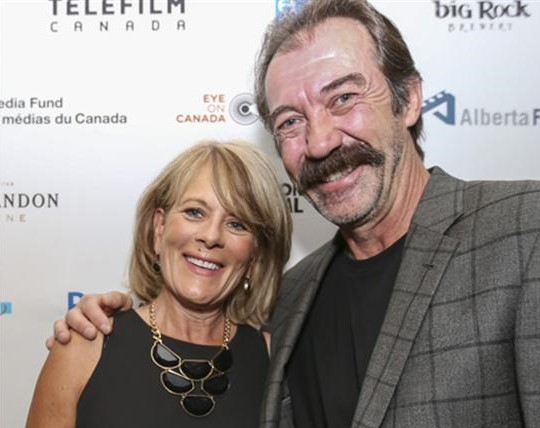 Also, read our guides to the other characters: Amy Fleming, Lou Fleming, Georgie Fleming Morris, & Ty Borden. Lastly, try our Heartland quiz and see if you're a true Heartland fan!
Where Does Jack From Heartland Live?
Jack Bartlett (not actor Shaun Johnston) has lived on the Heartland ranch for his entire life, the place that belonged to his family for six generations.
The only exception was the time he spent traveling on the rodeo circuit in his youth.
Does Jack Die in Heartland?
No, Jack doesn't die in Heartland. The character has a heart attack in episode 18 of season 6, "Under Pressure", which does leave viewers pondering whether Jack will return in season 7.
The sudden turn of events also surprised Shaun Johnston, the actor who plays Jack Bartlett on Heartland. However, the producers reassured him that they are not writing his character off the show.
The event was merely intended as a "bump in the road" to create suspense in the season finale.
Does Jack Marry Lisa on Heartland?
After many years of dating, Jack marries Lisa in season 7 episode 18 "Be careful what you wish for", while most of the family was cheering Amy on, who was competing with Charger in the $100,000 Barrel Racing Futurity event.
The new couple had a beautiful wedding reception on the Heartland ranch with close family and friends in season 8 episode 2 "The Big Red Wall".
Jack's relationship with Lisa has been overshadowed by her many commitments to Fairfield Stables and the jealousy of Val Stanton. However, the couple overcomes many hardships together and are happily married for the rest of the series.
How Did Jack's Sister Die in Heartland?
Jack's sister June Bartlett dies by falling off a horse-drawn sled that ranchers use to collect hay bales and stones from the fields. June was steering the sled when she lost her balance due to the vehicle hitting a rock.
His sister's tragic death had a traumatic effect on the rest of Jack's life. He was on the rodeo circuit when the accident happened and therefore feels responsible for June's early passing.