Our readers support us. This post may contain affiliate links. We earn from qualifying purchases. Learn More
Robert Patrick joins the cast of 1923 as Sherriff William McDowell. Sheriff McDowell is a friend of the Dutton family and will be a series regular in the show.
Robert Patrick is an American actor born on November 5, 1958, in Marietta, Georgia. He has an estimated net worth of $12 million.
Patrick is an award-winning actor known for playing both villains and honorary authority figures. He will continue this trend once again with his role as a lawman in 1923.
Notable Robert Patrick Movies & TV Shows
Die Hard 2 (1990) as O'Reilly
Terminator 2: Judgment Day (1991) as T-1000
Fire in the Sky (1993) as Mike Rogers
X Files (1993-2002) as John Doggett
The Sopranos (1999-2007) as David Scatino
Spy Kids (2001) as Mr. Lisp
The Unit (2006-2009) as Colonel Tom Ryan
True Blood (2008-2014) as Jackson Herveaux
Sons of Anarchy (2008-2014) as President Les Packer
Last Resort (2012-2013) as Command Master Chief Petty Officer Joseph Prosser
The Protégé (2021) as Billy 'Billy Boy'
Peacemaker (2022- Present) as Auggie Smith / White Dragon
1923 (2022- Present) as Sherriff William McDowell
6 Facts About Robert Patrick
He Attended Bowling Green State University Before Pursuing a Career in Acting
Upon graduating from Farmington High School in Farmington, Michigan, Robert Patrick went on to attend Bowling Green State University. During his time at Bowling Green State University, he played track and field and football.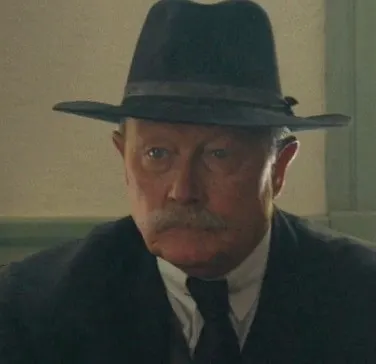 After gaining an interest in acting and drama, he dropped out of college to pursue a career in acting. In the meantime, he worked as a house painter.
Prior to college, Patrick wasn't interested in acting. In fact, he refused to wear a pair of green tights required for a performance of Peter Pan when in the third grade.
He Was in a Serious Boat Crash That Led to His Decision to Move to Los Angeles
In 1984, Patrick was involved in a serious boat crash on Lake Erie. He swam for three hours in order to save the others that were still stranded at the accident site, nearly drowning in the process. After the accident, Patrick left his life in Ohio as a painter and moved to Los Angeles.
He Lived in His Car at the Beginning of His Acting Career
While living in Los Angeles, Patrick worked as a bartender while pursuing an acting career. At points, he even lived in his car to make ends meet.
At the beginning of his acting career, he appeared in several low-budget science-fiction and action films. His first big Hollywood hit was a small part in Die Hard 2 as a henchman for Colonel Stuart. He got his first big role as T-1000, the villain in Terminator 2: Judgment Day.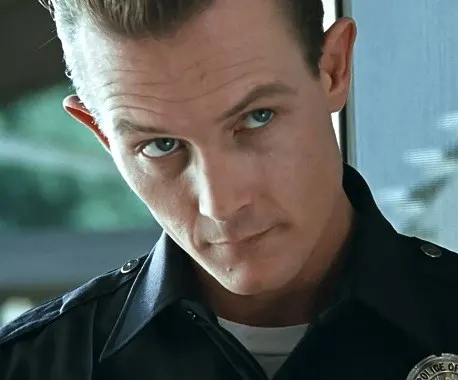 His Older Brother is a Talented Musician
Robert Patrick is not the only one in his family to find success in the entertainment industry. His brother, Richard Patrick, is the frontman for the rock band Filter and guitarist for the rock band Nine Inch Nails. He is also a founding member of the supergroups Army of Anyone and The Damning Well.
He is an Award-Winning Actor
Robert Patrick is an award-winning actor. In 2002, he took home the Best Actor on Television for his role as John Doggett in X-Files at the Saturn Awards. Then, in 2005, he took home the Jury Awards awardfor Best Actor for his role as Shay Riley in The Fix.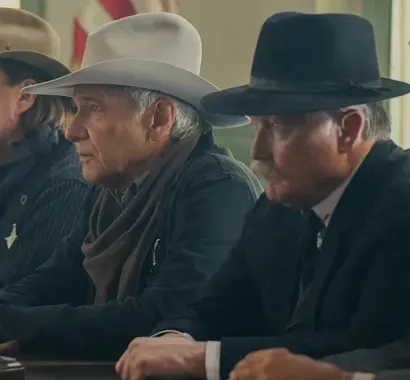 He is a Big Supporter of the USO
Patrick's grandfather was an Army veteran and Patrick has always been a big supporter of the military and USO. Patrick himself has participated in four USO tours in seven countries since 2008. In addition, he often visits USO hospitals as a way to give back to the community.
FAQs About Robert Patrick
Is Robert Patrick Married?
Robert Patrick is married to actress Barbara Hooper. The couple married in 1990 and have even appeared together in various movies and TV shows including Zero Tolerance and The X-Files.
Does Robert Patrick Have Children?
Robert Patrick and his wife Barbara have two children. They have a son named Samuel and a daughter named Austin. Austin is an actress and is known for her roles in The Last Rampage (2017), Rushed (2021) and Bury Me (2022).