This post may contain affiliate links. We earn from qualifying purchases. Learn More
Rip Wheeler quickly became a fan favorite on Yellowstone. He is tough and gritty, but has a soft side when it comes to Beth. So, just who is Rip Wheeler?
Rip Wheeler is a ranch hand at Yellowstone Dutton Ranch and husband to Beth Dutton. He has been a main character on the show since season one and works as John Dutton's enforcer when it comes to protecting the ranch.
| | |
| --- | --- |
| Date of Birth: | September 28, 1983 |
| Age (Season 1) | 34 |
| Age (Season 5) | 39 |
| Height: | 6ft ½ in (184.2 cm) |
| Occupation: | Ranch hand |
| Eye Color | Hazel |
| Actor: | Cole Hauser |
Rip Wheeler's Family and History
Rip has a complicated and tragic past. His life began relatively normal, as he grew up on a pig farm in Montana with his family. When he and his brother were young, his parents divorced.
However, Rip's life changed forever on July 14, 1997. While living on the farm with his mom and brother, his abusive stepfather returned to destroy his family.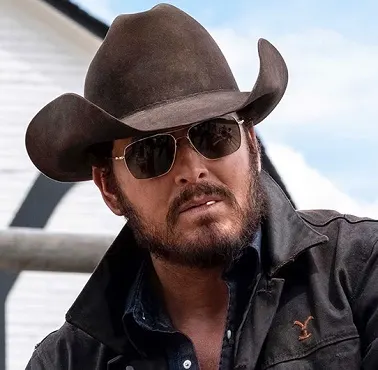 After losing consciousness during the attack, Rip awoke to find his brother dead on the ground and his stepfather stabbing his mother.
Rip was able to kill his stepfather by cracking his skull with a frying pan. However, sadly Rip was not able to save anyone else but himself.
Later, Rip was found sleeping in a hay barn covered in blood. Instead of turning him in, John gave Rip a second chance at life. He took him in as a farmhand, and Rip became a part of the Dutton family.
Also, take our fun quiz Which Yellowstone Character Am I?
Rip Wheeler's Love Life
Since they were teenagers, Rip and Beth have been attracted to each other. While they grew from teenagers to adults, they had their good and bad times before becoming romantically involved.
Rip and Beth have tragic pasts that have led them to deal with some big demons.
Despite their ups and downs, they have always been drawn back to each other.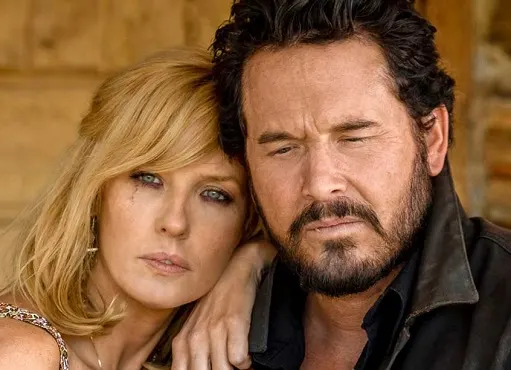 In season one, episode one "Kill the Messenger," Beth and Rip have their so-called first date. The date is anything but conventional, as they drink in a car while watching wolves eat an elk before Beth spontaneously runs after the wolves to cheat death.
This unusual date began a new chapter in Beth and Rip's relationship. They saw their love deepen for one another and become more passionate.
In the season three finale, Beth takes matters into her own hands and proposes to Rip. She gave him a ring, simply asking him, "The only thing I ask is you outlive me, so I never have to live another day without you." Rip replied saying, "I can try and do that."
Beth and Rip tied the knot in the season four finale. In typical Beth fashion, the wedding was far from normal as she kidnapped a priest to perform the ceremony.
The intimate wedding occurred at the ranch, with Beth wearing a gold dress, tall boots, and a fur coat. The happy couple said I do in front of John, Lloyd, and Carter.
3 Facts About Rip Wheeler
1. He is Very Loyal to the Duttons
Throughout Yellowstone, Rip continues to remain loyal to the Dutton family.
As they took him in as a teenager, he became a part of the family as he got a fresh start in life. He even has a Yellowstone brand on his chest to remind him of his duty to the ranch.
Thanks to the opportunity John gave him after the tragic deaths of his mother and brother, Rip has been a loyal ranch hand.
He carries out whatever tasks need to be done to protect the ranch, even if that means eliminating John's enemies.
Rip commits himself to his job of protecting the Duttons and their ranch. At the end of season two, John writes a letter to Rip telling him he thinks of him as a son, bringing tears to Rip's eyes.
2. He Has Committed Murder for the Dutton Family
While Rip is one of the most beloved Yellowstone characters, he has done some very dark things on the show. Such criminal acts include both killing and covering up murders to protect the Dutton family name.
In season one, Rip kills a medical examiner working on the case of the deaths of Lee Dutton and Robert Long. To protect Kayce and the Dutton dynasty, he makes the examiner's death look like a lab accident.
Rip is also responsible for the death of Roarke Morris, a rancher, and stockholder for Market Equities. Brutally, Rip shakes a cooler with a rattlesnake inside before opening it in Roarke's face, causing the rattlesnake to bite him and kill him.
While working for Yellowstone Dutton Ranch, Rip regularly does many unspeakable things. He has also helped Jamie cover up a murder to make it look like an accident.
Along with Jimmy and some other ranch hands, Rip went on to assist in the murder of the men responsible for killing Jimmy's grandfather.
3. He is a Tough Cowboy
Throughout the series, Rip continues to show that he is one tough cowboy. He helps fight off a gang of bikers trespassing on the ranch.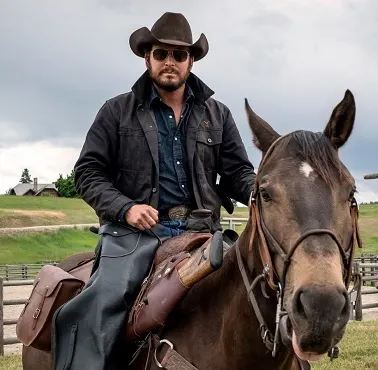 Rip even encounters a formidable grizzly bear and lives to tell the tale. He helps keep everyone in line in the bunkhouse and isn't afraid to fight when need be.
Rip is not only tough, but also intelligent and caring. He teaches young Tate Dutton how to work a horse while his father was out. When Kayce returns, he tells him, "You can add babysitting to my list of talents."
Also read, read our full Rip Wheeler outfit guide.
Why is There No Legal Record of Rip?
Fans of Yellowstone took notice of the fact that Rip has no legal record. After discovering Rip, John erased him from the public record to protect him from being identified in the killing of his stepfather. This means he has no birth certificate, no driver's license, and no bank account.
How Old is Rip?
While the show never straight-up says Rip's age, it is believed he is 34 in season 1. While we don't know the year for sure, his birthday is said to be September 28, according to Beth.
When Rip got his fresh start at Yellowstone Dutton Ranch, he left his old life behind, including disregarding his birthday.
Rip is Played by Cole Hauser
American actor Cole Hauser plays Rip Wheeler. Hauser was born on March 22, 1975, in Santa Barbara, California.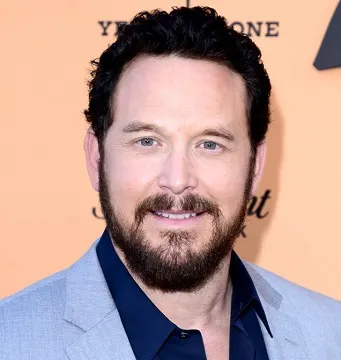 There is no doubt that Hauser is doing an excellent job portraying Rip. He says that Rip has been his favorite character to play in his acting career.
Before filming, Hauser partook in Cowboy Camp to best prepare for his role as Rip.
In flashback scenes, Red Silverstein plays young Rip. Silverstein was born in Los Angeles, California, on May 21, 2002.
Also, read our guide on actor Cole Hauser who plays Rip Wheeler.
Rip Wheeler's Best Moments on Yellowstone
Throughout Yellowstone, Rip has had many great moments. From standing up for others, loving Beth, finding a family in the Duttons, and being a tough fighter, Rip continues to be one of the best parts of the show.
Here are some of his best moments:
Standing Up For Jimmy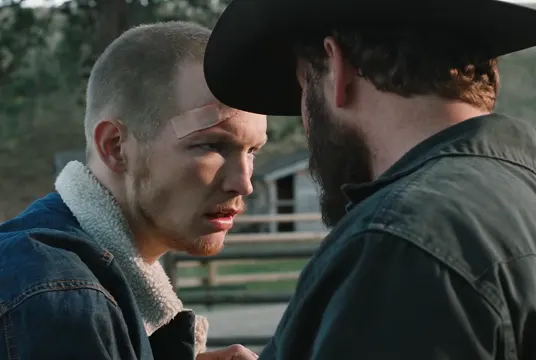 In season one, episode four, "The Long Black Train," Fred decides to bully Jimmy after he receives praise for finding a stray calf. Fred proceeds to beat up Jimmy, who at this time is still a newbie to the ranch.
When Rip stumbles upon the two fighting, he intervenes to prevent Fred from causing any more damage. He threatens Fred, telling him that he is never to lay a hand on a "branded man" and if he needs to fight someone, to fight him.
Rip then reassures Jimmy that people like Fred come and go at the ranch all the time, but the branded men have a forever home at the ranch. This is the first time we really see Rip caring for Jimmy and treating him like he's a part of the ranch family.
When Rip attempts to give Fred Jimmy's job of cleaning stalls, Fred refuses so Rip fires him on the spot. He tells Lloyd to give Fred his week's wages and get him off the ranch.
When Fred further disrespects the ranch and John Dutton, Lloyd takes him to the "train station" which is a remote canyon, where he shoots Fred.
Saving Beth
In season two, episode seven, 'Resurrection Day', Beth is attacked by two masked gunmen in her office.
Before she and her assistant get beaten up, Beth is able to send a message to Rip that says "office help."
Fortunately, Rip rushes to Beth's office as soon as he gets the text. Rip shows up just in time as one of the assailants throws Beth on the table. Rip and Beth are then able to fight off the attackers and kill them in the process.
Beth is clearly shaken from the trauma of the attack. Rip is able to console her by telling her "I love you."
Also read: 30 Best Rip Wheeler Quotes From Yellowstone
Getting His Own Cabin on the Ranch
In the season two finale 'Sins of a Father', we see one of Rip's most tender moments as he gets his own cabin on the ranch from John. John gives Beth a letter where he acknowledges there is nothing Rip wouldn't do for the Duttons.
In addition, the letter also states that John is giving Rip a house on the ranch. As Rip realizes that he has earned the love and respect of John and that John sees him as a son, he begins to tear up.
Taking on a Motorcycle Gang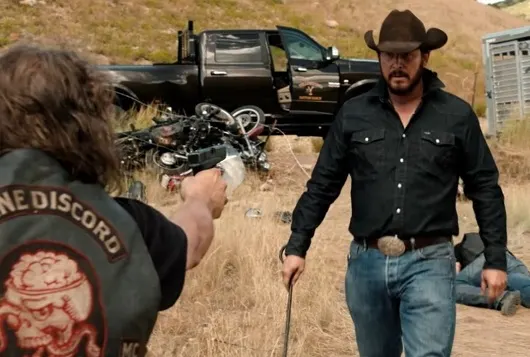 In season three, episode four, 'Going Back to Cali' Ryan, Colby and Teeter find a motorcycle gang trespassing on ranch property. Ryan politely asks the gang to move, but they don't take happily to this request, and a fight breaks out.
When Rip and Lloyd see the brawl, Rip drives straight through a group of parked motorcycles. The two then get out of the truck and join the fight, with Rip using a branding stick to beat up members of the gang. He tells the leader this is their last chance to leave or they won't leave at all.
Later that night, John and some of the ranch hands, including Rip, come back to confront the motorcycle gang once again.
After the altercation, John then makes them dig their own graves. However, he then lets them go but tells them that if they ever come back then they will be buried in the graves.
Getting Married to Beth Dutton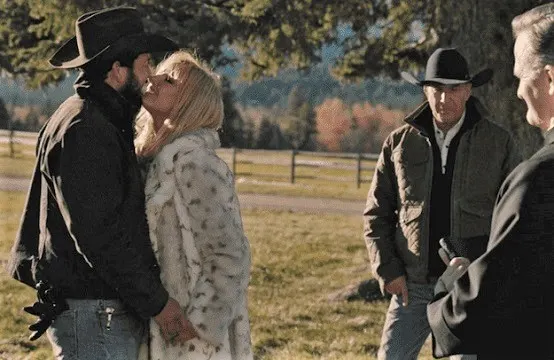 Throughout Yellowstone, fans have been able to watch Beth and Rip grow as a couple. In the season four finale, Grass On The Streets and Weeds on the Rooftops', the dynamic couple finally ties the knot.
The wedding ceremony is intimate and picturesque, making it all the more romantic.
While it may not have been a traditional ceremony, we are able to see the love Rip and Beth have for each other. It is one of the most emotional scenes for Rip, and he appears truly happy.