This post may contain affiliate links. We earn from qualifying purchases. Learn More
Ranch hand Rip Wheeler has become a fan favorite on Yellowstone. Actor Cole Hauser has done an incredible job portraying the fierce yet lovable Rip Wheeler.
In addition to being a tried and true cowboy, Rip also has a great sense of ranch style. From head to toe, he has the cowboy look down, including his signature jacket.
So, what jacket does Rip wear in Yellowstone?
Fortunately, if you are a fan of Rip's jacket, you can own it for yourself. In fact, you can replicate Rip's entire look for an authentic western style.
Rip Wheeler's Yellowstone Jacket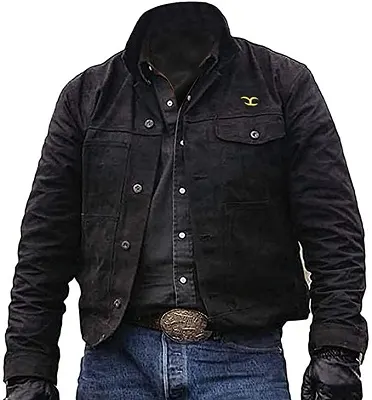 Rip's iconic jacket is perhaps his most notable wardrobe piece. Throughout the show, he can regularly be seen wearing his sharp-looking black jacket.
This black cotton jacket is designed to look like Rip's exact jacket on the show. It features a zipper, button closure, button cuffs, and a collar. It also has a button pocket on the chest.
For an authentic Yellowstone look, it has the ranch's logo on the chest. This high-quality jacket not only looks good, but also feels good to wear as well.
Though Rip's jacket is certainly his most recognizable piece of clothing, his whole look is iconic. If you want to be as cool as Rip, check out the items below to replicate his look.
Rip Wheeler's Brown Cowboy Hat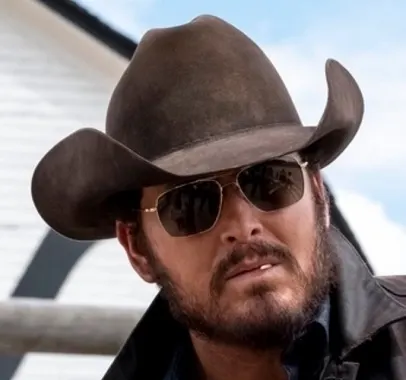 Rip's brown cowboy hat is simple and practical. It features a cattleman crown and a Reiner brim for a classic western look.
This Greely hat is an exact replica of the hat Rip wears on the show, as they are the company that made the hat Cole Hauser wears on Yellowstone. The fine brown fur felt features a medium patina distress finish. There is a removable felt hatband that features a gorgeous three-piece silver buckle.
Though this hat is the perfect option if you love Rip's cowboy hat, it does come with quite a big price tag.
Fortunately, you can get a similar look with this brown Queue Essentials Cowboy Hat (Amazon affiliate link) at a fraction of the price. It features a felt build, a cattleman crown, and a braided leather hatband.
Rip Wheeler's Denim Jeans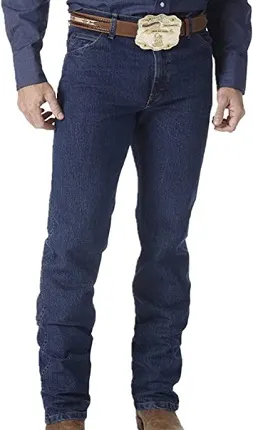 No cowboy is complete without a trusty pair of denim jeans. These denim jeans from Wrangler feature a comfortable cowboy cut for peak performance.
Designed with functionality in mind, these jeans are made to comfortably stack over your favorite pair of cowboy boots. They have a regular fit in the waist, seat, and thigh, giving you the support you need while in the saddle. These jeans have a breathable build which is ideal for all-year wear.
The durable build of these jeans is designed to move with you as you work. They have a comfort waistband and stretch fabric that will keep you feeling good.
Rip Wheeler's Black Button-Up Shirt
Rip is often wearing a black button-up shirt as part of his ensemble. It is a versatile, practical, and timeless piece.
This Wrangler Cowboy Cut Western Long Sleeve Snap Work Shirt has a comfortable cotton design. The durable build provides protection as you work. With a functional fit, it can withstand wear and tear.
In addition to the button-up closure, it also has two button pockets on the chest. The heavyweight cotton fabric will form a unique fit to your body as you wear it. This creates a comfortable fit that will last for years.
Rip Wheeler's Brown Cowboy Boots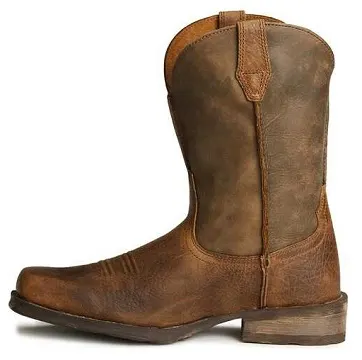 Rip wears a pair of square-toe brown cowboy boots throughout the show. As a hard-working cowboy, he needs a reliable pair of boots.
The Ariat Rambler is durable, comfortable, and supportive. They feature a comfy square-toe design with a distressed leather appearance. The 100% leather design is all-weather, so you can wear these boots rain or shine.
The innovative Advanced Torque Stability (ATS) Technology features a combination of a moisture-wicking, gel-cushioned footbed with a heel stabilizer that provides support and stability. They are lightweight and ergonomic, providing all-day comfort while reducing foot fatigue.
The Duratread outsole provides excellent traction while also being flexible.
Rip Wheeler's Sunglasses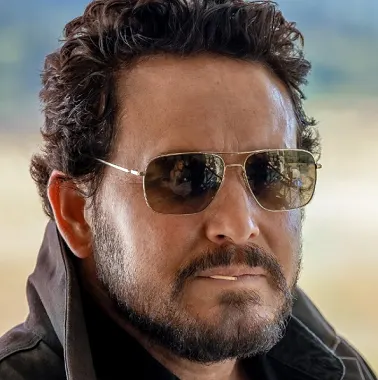 Another signature aspect of Rip's look is his sunglasses. They are stylish, sleek, and versatile, matching a variety of different outfits.
These square Ray-Ban aviators offer a classic retro look with a modern twist. They have durable metal frames and crystal lenses that will hold up against even the toughest cowboys, like Rip.
To keep your eyes protected, they are coated with 100% UV protection. They are also prescription ready and feature a high-tech build.
Also read: 10 Best Beth and Rip Love Moments on Yellowstone
Rip Wheeler's Silver Belt Buckle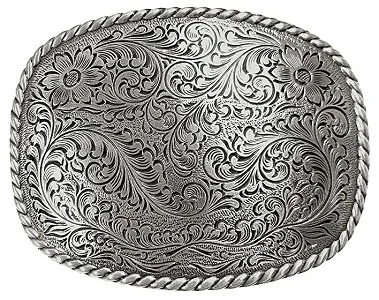 A belt buckle really pulls together a cowboy's whole outfit. In Yellowstone, Rip frequently wears a silver belt buckle.
This high-quality hand-polished belt buckle has a silver-plated finish. It is constructed from durable zinc alloy material that will withstand years of wear.
The buckle features a beautiful antique western floral design. It pairs perfectly with any wide belt, making it a great accessory for your outfit.
You can also find some of the official clothing and accessories worn by Rip on shopthescenes.com.