This post may contain affiliate links. We earn from qualifying purchases. Learn More
There is just something intriguing about country living. From rolling pastures to wide-open skies, the country offers some of the most beautiful landscapes.
As many people don't get to experience ranch and farm life first-hand, these TV shows can provide a refreshing insight into life outside of the city. Whether you want to watch a Western drama set on a ranch like Yellowstone or a documentary like The American Farm, we have you covered.
We've split the guide into drama series and real-life documentaries. If you're only interested in documentary-style shows, click here to skip to those.
Drama Ranching and Farming TV Shows
Yellowstone (2018-)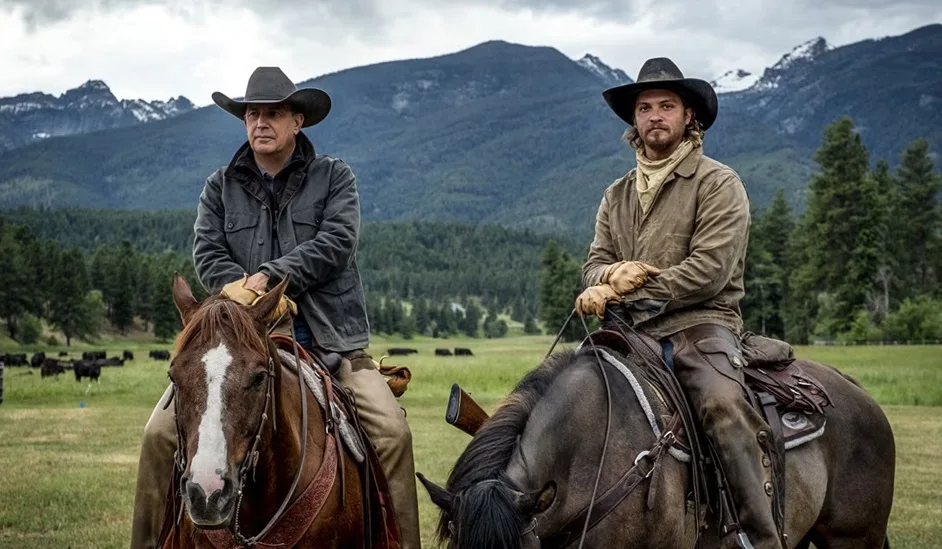 Since premiering in 2018, Yellowstone has become one of the most popular shows on television. The neo-Western drama follows the Dutton family on their valuable Montana cattle ranch.
Patriarch John Dutton operates the Yellowstone Dutton Ranch, the largest contiguous ranch in America that has been in the family for six generations. The ranch is in constant conflict with its borders, which include a national park, a reservation, and an expanding town. With corrupt politicians, shifting alliances, and complicated relationships, violence often plagues the Dutton family.
Yellowstone is full of action, riveting storylines, beautiful scenery, and compelling characters. From the explosive drama to the serene ranch scenes, Yellowstone will draw you in.
Heartland (2007-)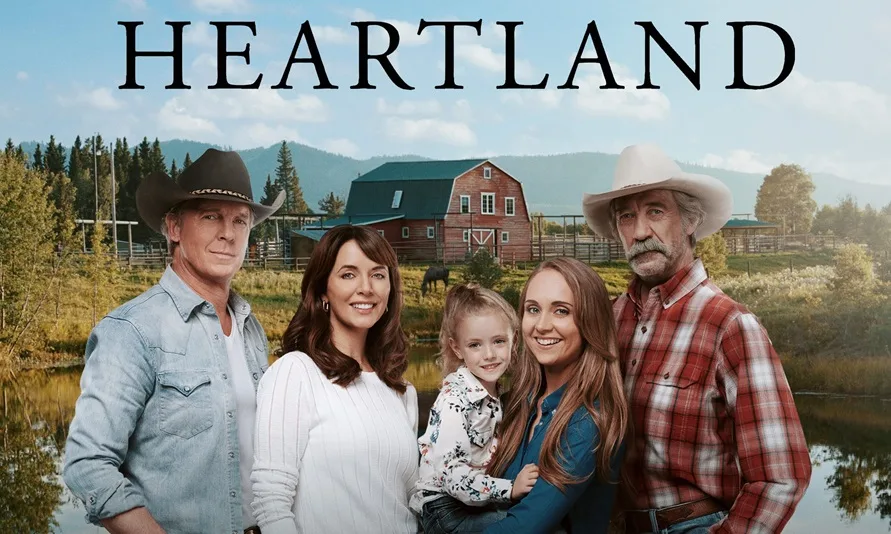 If you want to watch a feel-good, family-friendly drama, look no further than Heartland. Set on an Alberta ranch, Heartland is a multi-generational saga that follows the Bartlett-Fleming family through the highs and lows of life.
After the death of their mother, Amy Fleming, a gifted horse trainer, and her sister Lou return to their grandfather's ranch. As they reconnect, they navigate the different challenges that come with life, including personal and romantic relationships.
Heartland also focuses on the struggles and triumphs that come with owning a ranch. Amy uses her abilities to help troubled or neglected horses find new homes.
McLeod's Daughters (2001-2009)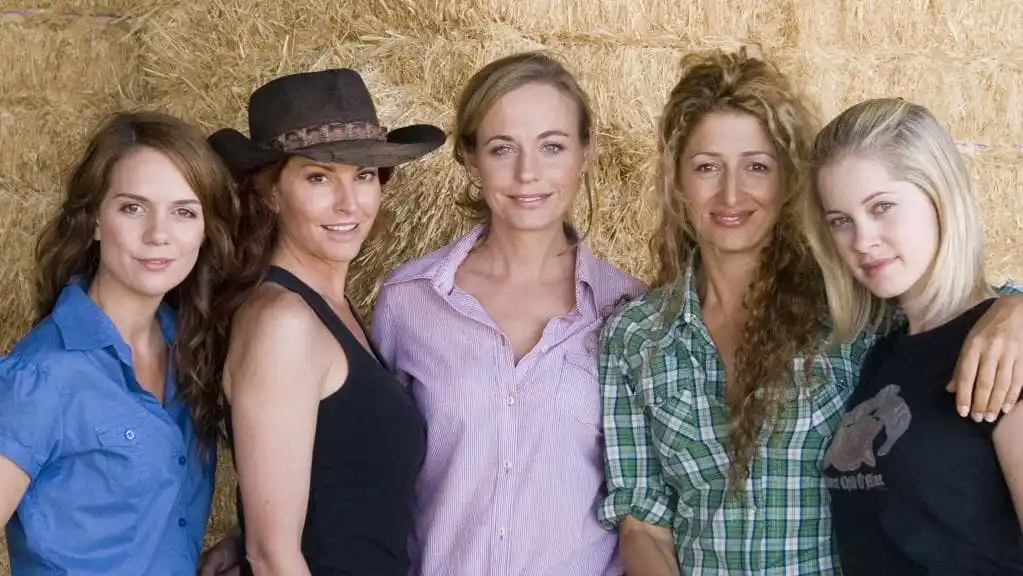 The beloved series McLeod's Daughters became one of the most successful shows on Australian television. The show focuses on the challenges of running a ranch for two sisters.
After the death of their father, estranged sisters Claire and Tess reunite after 20 years. They inherit Drover's Run, a cattle station in the outback of Australia.
Together, the sisters navigate life as they operate the family business. They put together an all-woman workforce and commit themselves to the well-being of Drover's Run.
The Ranch (2016-2020)
| | |
| --- | --- |
| Where to watch: | Netflix |
| IMDb score: | 7.5/10 |
The Ranch is a sitcom that takes a more light-hearted approach to the genre. The series follows the Bennett family on their Colorado ranch in the fictional town of Garrison.
After a failed semi-pro football career, Colt returns home after a 15-year absence to help his father run the family ranch. However, Colt lacks the skills needed to maintain the ranch as he tries to prove himself.
In addition to navigating life on his family's ranch, Colt is also torn between his current girlfriend and high school sweetheart. The Ranch chronicles the dysfunctional dynamic of the Bennett family.
Bless This Mess (2019-2020)
Another sitcom, Bless This Mess follows a newlywed couple that makes a big move from New York City to a rural farm in Nebraska. Thinking they were in for a simpler life, they realize there are many challenges that come with owning a farm.
After inheriting a farm, Mike and Rio leave behind the skyscrapers of New York City for Bucksnort, Nebraska. Upon arriving in Nebraska, they find a neglected farmhouse occupied by an eccentric old man named Rudy Longfellow.
Instead of heading back to the comforts of the city, Mike and Rio decide to stay and renovate their farm. They are faced with unexpected challenges as they run their farm and adapt to the close-knit, strange local community.
Letterkenny (2016-)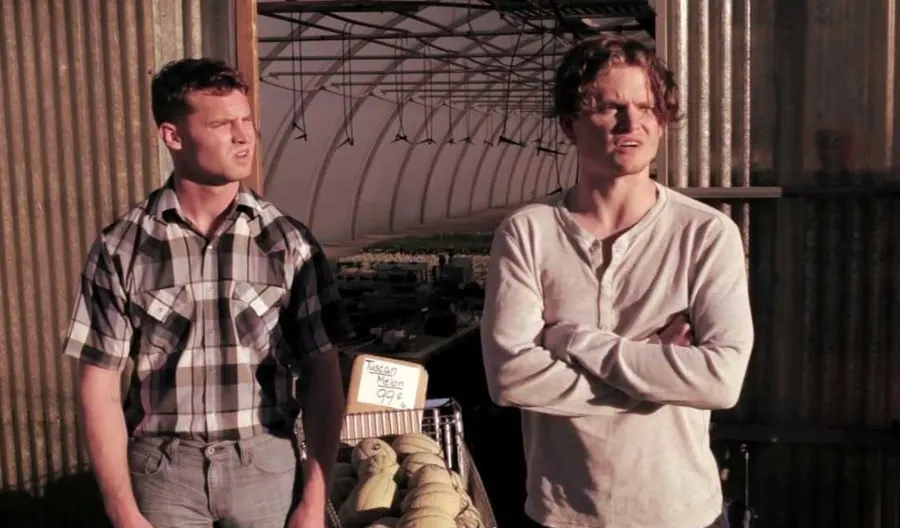 | | |
| --- | --- |
| Where to watch: | Hulu |
| IMDb rating: | 8.6/10 |
Set in rural Canada, Letterkenny began as a YouTube web series before being commissioned for television. The sitcom has gained traction for its quick wit and clever writing.
Letterkenny follows siblings Wayne and Katy as they run a small farm and produce stand with the help of Wayne's friend Daryl. The show takes place in the fictional small town of Letterkenny, Canada.
The episodes of the series focus on small-town life, dealing with different types of people in Letterkenny, including the farmers, the local hockey team, the gym goers, and the local Mennonites, among others.
Ride (2023-)
| | |
| --- | --- |
| Where to watch: | Peacock |
| IMDb rating: | 6.1/10 |
A newcomer to the Western genre, Ride follows the McMurray family as they struggle to keep their beloved ranch afloat. With drama, romance, action, and rodeo, it has all the makings of a good modern Western.
The McMurrays are part of a ranching dynasty that goes back several generations. After a tragic loss, the family struggles to keep their Colorado ranch.
Coping with tragedy, each character undergoes a journey of transformation and self-discovery. In the meantime, a twisted web of secrets comes to the surface, threatening to tear their family and town apart.
Real-Life Ranching and Farming TV Shows
Clarkson's Farm (2021-)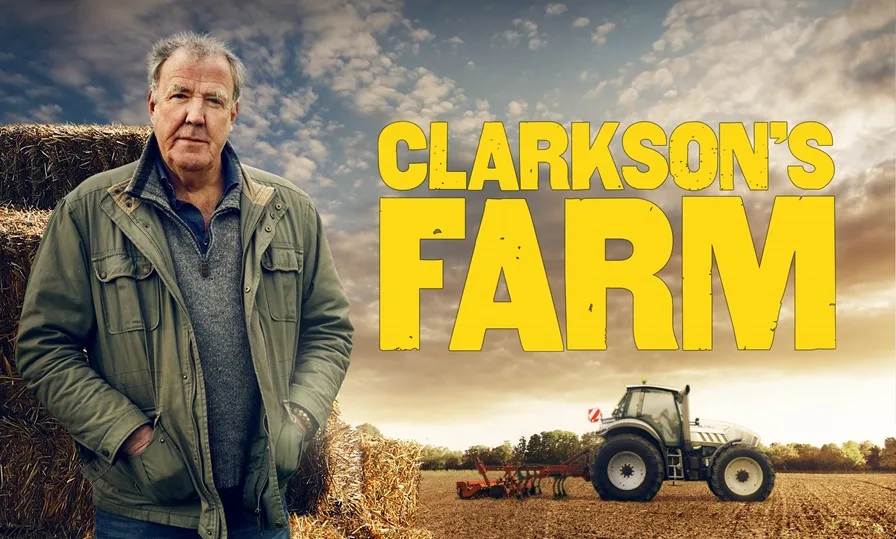 Clarkson's Farm follows Jeremy Clarkson of Top Gear as he runs his farm in the charming Cotswolds. After buying about 1,000 acres of land in 2008, Clakson decided to take on the challenges of farming upon retiring in 2019.
With unfavorable weather, stubborn animals, and unresponsive crops, Clarkson chronicles the struggles of farming. Along with a team of agricultural associates, Clarkson does his best to maintain his land known as Diddly Squat.
Clarkson's Farm provides a humorous look into farming with Britain's most unlikely farmer.
The American Farm (2019-)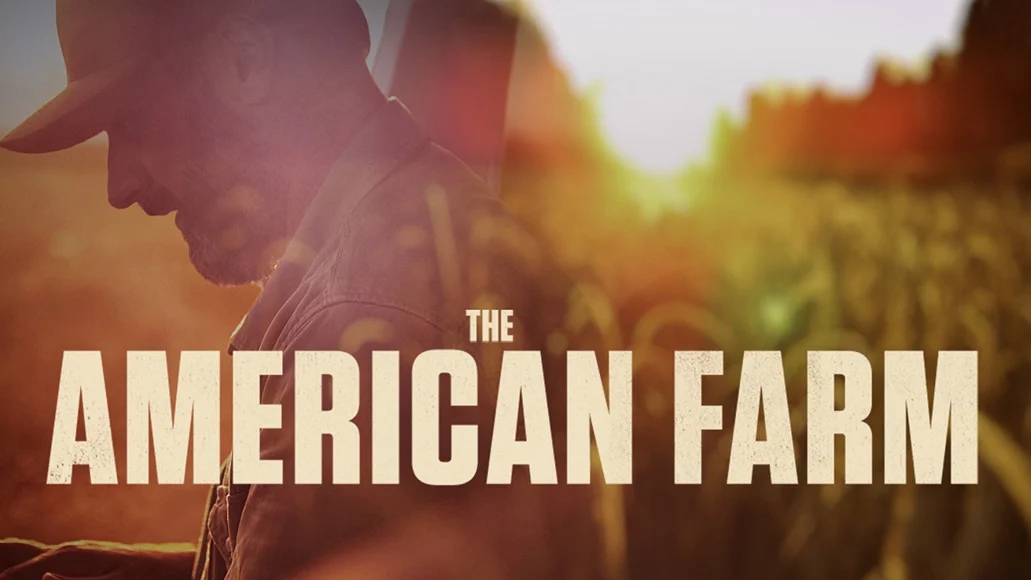 The American Farm gives viewers a first-hand look at what farmers go through each year to bring food from farm to table. All the way from seed to stalk to the food in your pantry, the series chronicles every step of farming.
The American Farm follows five farmers over a span of the year as they plant, maintain, and harvest their crops. With risk, hard work, innovation, and reward, farming is one of the hardest jobs out there.
The series features personal interviews that provide insights into the many challenges that go into farming. It is a timeless occupation steeped in tradition, legacy, and dedication.
This Farming Life (2016-2022)
This Farming Life follows the struggles and triumphs farmers face. From raising sheep to maintaining farmland, the series follows various aspects of farming.
This Farming Life chronicles five different farming families across some of the most beautiful and remote landscapes in Scotland. Each family is different in their own ways with their own unique experiences.
The series takes a look at the joys and hardships that come from the livelihoods that are tied to land.
Last American Cowboy (2010)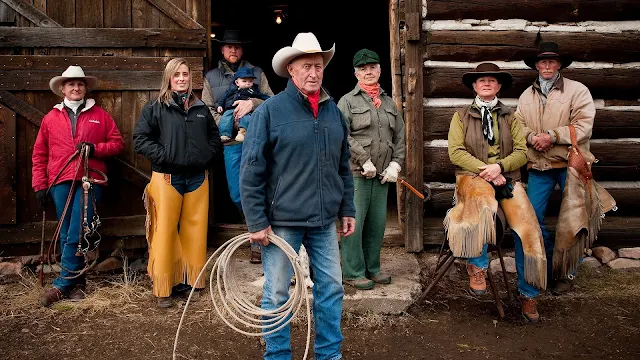 Last American Cowboy follows the lives of three different ranching families over a span of eight months. During this time, the families raise and maintain their herds of cattle.
From birth to the end of the season, the ranchers tirelessly nurture calves. Across the breathtaking landscapes of Montana, the ranchers face daily struggles as they protect their legacy.
With long, tough hours and grueling winters, the series showcases what ranchers go through every year to raise cattle.