Our readers support us. This post may contain affiliate links. We earn from qualifying purchases. Learn More
On September 8, 2022, Her Majesty Queen Elizabeth II passed away at the age of 96.
Among the many things she leaves behind are her beloved animals.
The Queen has always been a passionate equestrian. She began riding as a young child and rode all way up her final months of life.
In her death, she leaves behind around 100 horses. She has owned many breeds of horses throughout her life including Fell ponies, Highland ponies, Shetland ponies, Cleveland Bays, and Thoroughbreds.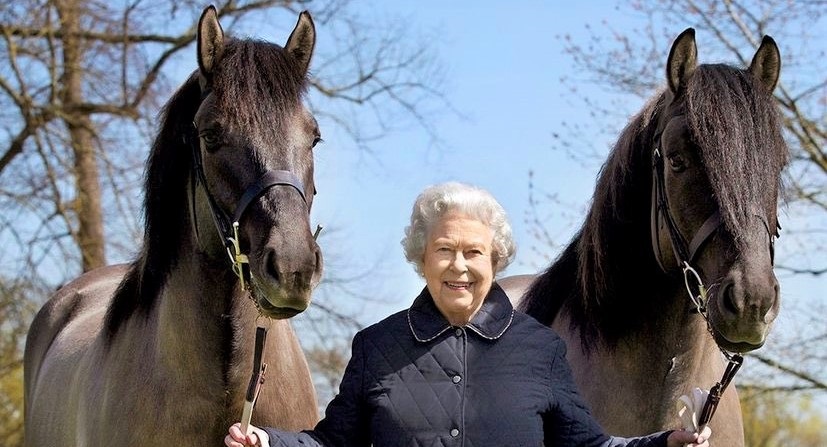 It may take up to nearly a century, yes a century, for the public to learn who now owns her cherished dogs and horses.
In addition to her many horses, the Queen also had four dogs: two Corgis named Muick and Sandy, a Dorgi (Dachshund and a Welsh Corgi cross) named Candy, and a Cocker Spaniel named Lissy.
Before her death, the Queen left behind a will and testament that leaves her possessions, including dogs and horses, to designated beneficiaries. However, to whom she leaves her animals will likely be kept under wraps for a long time.
Upon Prince Philip's death in 2021, an English judge stated Phillip's will be sealed for 90 years. The will is left sealed to protect the monarch's privacy.
Even with the will being sealed, some things may still be revealed to the public.
One example is that Prince Philip left his carriage and his two beloved Fell ponies, Balmoral Nevis and Notlaw Storm, to his granddaughter Louise Windsor.
Some believe Prince Andrew may inherit the Queen's dogs because he gave his mother two dogs last year while she was ill, though one of those dogs sadly passed away.
As for her horses, we will have to wait to see if any information is revealed regarding their new owners.
Also read: 12 Interesting Facts About Queen Elizabeth and Her Horses