This post may contain affiliate links. We earn from qualifying purchases. Learn More
Summer Higgins is a bold, fiery environmental activist in Yellowstone. She intriguingly makes her way to the Dutton house as the love interest of John Dutton, the owner of the Yellowstone Dutton Ranch.
Unlike some characters on Yellowstone, Summer doesn't mince words, even when addressing Beth Dutton, John's abrasive and temperamental daughter who will do anything to get what she wants.
Summer is open and tries to understand the whole picture before making any moves, which makes her considerably more interesting for Yellowstone fans.
Who Plays Summer Higgins?
Piper Perabo plays Summer Higgins on Yellowstone. She is an award-winning actress born in Dallas, Texas, on October 31, 1976. Her parents, George William Perabo and Mary Charlotte, brought her up in Tom Rivers, New Jersey, alongside her two younger brothers, Adam and Noah. Her current estimated net worth is $15 million.
| | |
| --- | --- |
| Birthday: | October 31, 1976 (age 46) |
| Birthplace: | Dallas, Texas, United States |
| Nationality: | American |
| Height: | 5ft 5 (1.66 m) |
| Husband: | Stephen Kay (m. 2014) |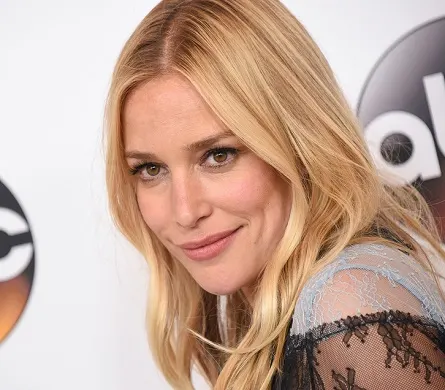 Perabo has showcased impressive versatility in her acting career, starring and appearing in many tv shows and movies across various genres, such as western, action, drama, comedy, thriller, and romance.
Piper Perabo's Notable Movies and TV Shows
Whiteboyz (1999) as Sara
Coyote Ugly (2000) as Violet "Jersey" Sanford
Flowers (2002) as Iris
Perfect Opposites (2004) as Julia Bishop
Edison (2005) as Willow Summerfield
The Cave (2005) as Charlene "Charlie"
Perception (2005) as Jen
The Prestige (2006) as Julia McCullough
Beverly Hills Chihuahua (2008) as Rachel Ashe
The Prince of Motor City (2008) as Meg Riley
Carriers (2009) as Bobby
Ashes (2010) as Bettina
Covert Affairs (2010 – 2014) as Annie Walker
Go On (2013) as Simone
Notorious (2016) as Julia George
Black Butterfly (2017) as Laura
Angel Has Fallen (2019) as Leah Banning
Turn Up Charlie (2019) as Sara
Spontaneous (2020) as Angela Carlyle
Penny Dreadful: City of Angels (2020) as Linda Craft
The Big Leap (2021) as Paula Clark
Billions (2022) as Andy
Yellowstone (2021 – present) as Summer Higgins
9 Facts about Piper Perabo
She Got Her First Agent While in College
Perabo got her first agent during her college days. She'd gone to New York to visit her boyfriend at the time and went along with him to an audition. The casting director, Denise Fitzgerald, noticed her and encouraged her to try her luck as well.
Unfortunately, she didn't land the role she auditioned for. But Fitzgerald helped her find an agent upon realizing she didn't have a professional to represent her, make calls, and send emails on her behalf.
"Coyote Ugly" Was Her Big Break
The 2000 American musical drama film "Coyote Ugly" was Perabo's breakthrough. After its release, she skyrocketed to fame and later landed roles in "The Prestige" and "Covert Affairs".
"Coyote Ugly" was a huge commercial success, grossing over $113M globally and building one of the largest cult followings.
In it, Perabo plays the role of Violet Sanford, a 21-year-old ambitious songwriter who leaves home to build her career in New York but ends up working at a bar filled with notoriety.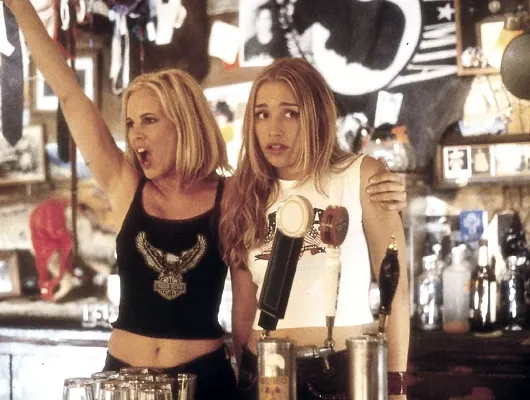 In an interview with Variety Magazine, Perabo says most of her fans still think of Violet when they see her on TV or in tabloids. Her role in the film helped her win and earned her an MTV Movie Award (Best Music Moment category) in 2001.
Her Brother is an Award-Winning Actor
Seemingly, acting runs in Piper Perabo's family. Her younger brother Adam is an actor who has appeared in movies and TV shows such as Sacha, Relative Obscurity, Trafficked, and Orenthal: The Musical.
Adam bagged the Actor of the Year award at the Syracuse Area Live Theatre (SALT) Awards in 2013.
She Was Born on Halloween
Perabo was born on Halloween in 1976 and shares the same birthday with fellow Yellowstone actress Kathryn Kelly.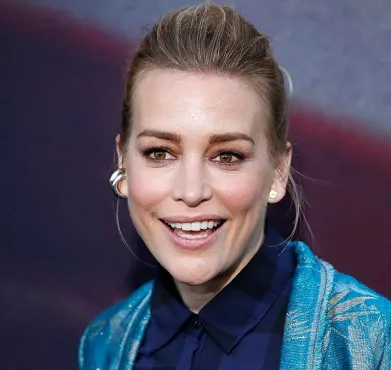 Even so, she's not big on celebrating her special day or the spooky holiday; instead, she prefers to advocate for social justice causes.
For instance, in 2017, she commemorated her birthday by raising funds for the Rohingya Crisis, a group comprising tens of thousands of Burmese who fled Myanmar to avoid persecution.
The Idea of Her Yellowstone Character Was Conceived Over Dinner
Yellowstone's co-creator Taylor Sheridan was inspired to create Perabo's Summer Higgins while the two film enthusiasts were at dinner.
Stephen Kay (Perabo's husband and Yellowstone's director) has known Sheridan for a long time – their paths first collided years ago while working on Kurt Sutter's Sons of Anarchy. One day, they all met for dinner and didn't just talk about the weather while digging into their palatable meals.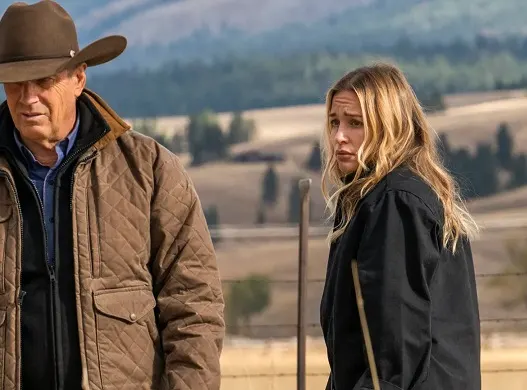 Seemingly, Sheridan was fascinated by the Covert Affairs her life as a protestor; she has already been arrested twice for fighting for things she believes in, including climate change.
The American filmmaker brought up the topic to learn more about her experience, and by the time she was done talking, he was dead sure that Yellowstone needed a new character – Summer Higgins.
Also read: 20 Best Yellowstone Characters Ranked by Fans
She Had to Learn Multiple Languages for Covert Affairs
Perabo clinched the lead role in Covert Affairs, USA Network's five-season action-drama series, and it came with some pretty big responsibilities. Playing the CIA agent Annie Walker required her to learn to speak eighteen languages.
At some point, Perabo felt she'd had enough, and she requested the show's writers to cease adding new languages become some weren't that easy to master. For instance, imitating Mandarin was an uphill task, and she'd often utter the strangest things.
Nevertheless, Perabo's portrayal of Annie Walker was incredible. It even earned her a Gracie Award for "Outstanding Female Actor in a Breakthrough Role" in 2011 and a nomination for a Golden Globe Award the same year.
She Didn't Enjoy Watching TV Shows and Movies
There's no doubt Perabo was born to act. But ironically, she only began watching movies and TV shows in 2013. Before that, she preferred indulging in other pastimes, such as mastering new skills, museum hopping, and attending social events.
Today, Perabo prefers meditating or doing yoga to sitting down and watching a movie. These activities are more beneficial in helping her relax and alleviate the stress that comes with being a Hollywood star.
Also, read our guide on actor Kevin Costner.
She's an Entrepreneur
Perabo is a multifaced actress who has also ventured into a business to build her net worth. Besides acting, she owns several bars and restaurants in New York City.
Perabo first sank her money into the Employees Only, a West Village-based, a prohibition-themed bar that gives off speakeasy vibes, in 2005.
In 2012, she teamed up with Dean and Maya Jankelowitz to open Jack's Wife Freda, a pair of restaurants serving Lower Manhattan's SoHo and Greenwich Village.
She's a Dog Lover
Many of Perabo's fans have asked if she's a dog lover, especially after taking on the role of Rachel Ashe in Beverly Hills Chihuahua. Plus, her Summer Higgins character on Yellowstone is also an animal activist. The answer is a resounding YES – she adores the furry animals.
Even so, Perabo doesn't own a dog.
Will Piper Perabo return to Yellowstone?
Although season 4 ended with Piper Perabo's character Summer Higgins going to jail, she's expected to be out in season 5 and back in the Dutton house as they're "turning up the heat" on her love story with John Dutton (Kevin Costner).
Are Piper Perabo and Kelly Reilly close?
Piper Perabo and Kelly Reilly have been friends for a long time, so working together on Yellowstone was a walk in the park.
Is Piper Perabo French?
Piper Perabo is of German, Irish, English, and Norwegian descent but fluent in French.
Who is Piper Perabo married to?
Piper Perabo is married to Stephen Kay. They chanced on each other on the set of Perception, Irving Schwartz's independent drama film released in 2005, and tied the knot in July 2014.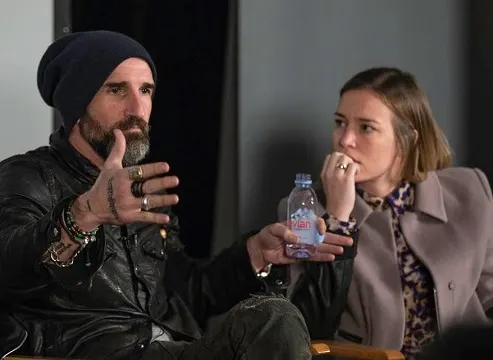 When did Piper Perabo begin her on-screen acting career?
Perabo made her on-screen acting debut in 1997 with "Single Spaced", a short film Todd Rohal wrote and directed.
Is Piper Perabo Deaf?
Piper Perabo is not deaf. Although she played a deaf photographer in the movie Into the Grizzly Maze (2015), this was just an act for the role.
Also read: Has Yellowstone Been Renewed for Season 6?