This post may contain affiliate links. We earn from qualifying purchases. Learn More
Known for their incredible strength and muscles, draft horses are truly amazing creatures. One draft horse in particular, Petra, has taken the world by storm thanks to her sheer strength.
Petra, a Belgian draft horse, is considered to be the strongest horse in the world.
Commonly seen at draft horse pulling competitions with her owner, Petra dominates her opponents by pulling staggering loads.
From logs to weighted sleds, this beautiful mare has blown away her competition with her awe-inspiring power.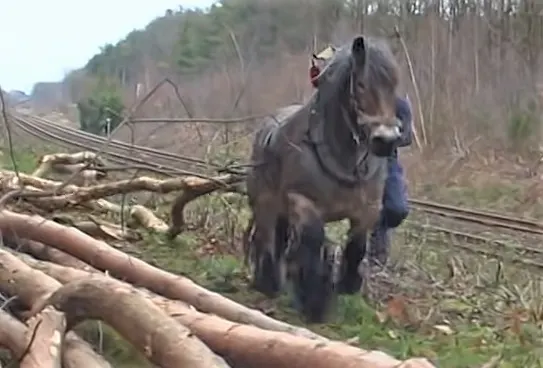 Her owner, Stefan Creemers, trains and shows Belgian draft horses in Belgium. Out of all the stunning horses Creemers trains, Petra takes the spot as the strongest of them all.
Petra rose to fame after a video was posted on YouTube showcasing her brute strength.
Since the video was released in 2014, it has amassed over nine million views and counting. People are in awe of the strength this magnificent mare possesses.
Watch Petra in action yourself to see just how talented she is!
Also read: How Strong Are Horses?
Strongest Horse Breeds
Out of all the types of horses, draft breeds are the strongest. For hundreds of years, draft horses have been bred for agricultural work, logging, and pulling heavy loads.
Pulling competitions are now a popular way to showcase the power of these amazing horses. At these competitions, horses will work in pairs or by themselves to pull a stone boat or weighted sled over a certain distance.
Belgians, Shires, Percherons, Suffolk Punches, and even Clydesdales are some of the most common draft horse breeds that compete in pulling events.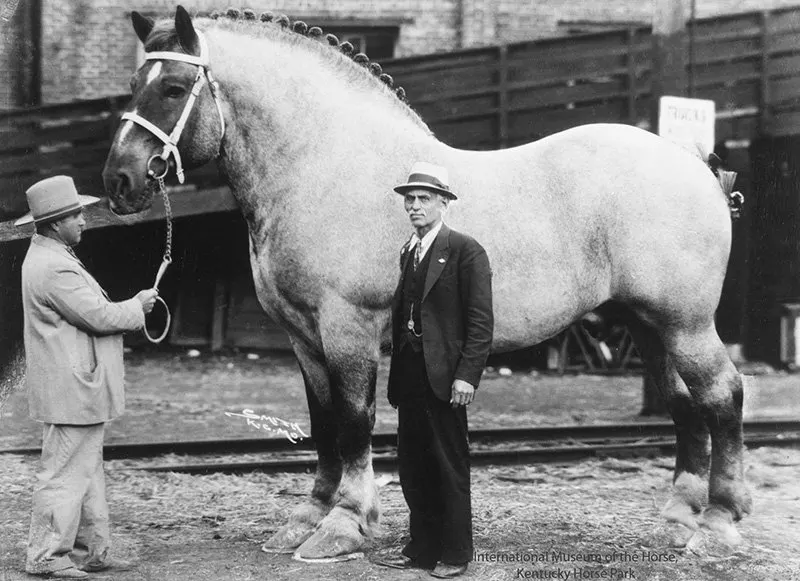 Also read: Meet Brooklyn Supreme, One of the Biggest Horses in History
Many people consider Belgians to be the strongest horse breed. All across the world, Belgians have excelled at pulling competitions, taking home top honors on many occasions. In addition to dominating pulling competitions across Europe, Belgians have also made a mark in North America.
At the famed Calgary Stampede, a pair of Belgians named Jesse and Sam set a record by pulling a 13,400-pound weighted sled.
Shires have also set some incredible records with their pulling skills. In 1924, a pair of Shires in the United Kingdom pulled a world record 100,000 pounds.
That same year, a single Shire pulled a whopping 58,000 pounds. Though the horses were said to be wearing special shoes that were like cleats, it is still a truly impressive feat.
Here is another video of a powerful horse pulling a car out of a ditch:
Also read: How Much Horsepower Does a Horse Have?
Girl Power
Petra has shown the world that she has what it takes to out pull her competition. The stunning mare is truly impressive to watch work, as her powerful muscles allow her to pull heavy loads.
Petra certainly shows the amazing power Belgian draft horses are famous for having!
Also read: